Terrorists that attacked Mumbai on November 26, 2008, arrived by sea, exploiting holes in India's national security ecosystem. India's officials have been heeding the lessons of 26/11 for over ten years, and ongoing reforms are being made to bolster the country's security mechanisms. At the same time, though, terrorism's forms have changed. Terrorist organisations are employing technology, social media, and other novel strategies not only to avoid capture and prosecution but also to disseminate propaganda and recruit foot troops. Terrorists are attempting to make a spectacle in recognition of the impossibility of militarily overpowering state forces.
As a result, the challenge for India's security forces is to confront an adversary whose goal is not merely to kill but also to win hearts and minds. Cities, by virtue of their ostensibly cosmopolitan and open nature, provide a stage for terrorists to gain a global audience.
Any effective counter-terrorism system relies on credible and actionable intelligence. Following the 26/11 Mumbai assaults, it was determined that there had been an intelligence failure as well as an incapability to disseminate information to the appropriate parties. There are three major flaws in India's intelligence system. The first is when no intellect exists at all. Second, the intelligence that is accessible is too broad, ambiguous, and ineffective. The lack of actionable intelligence is cited by law enforcement agencies all around the world as a major impediment to the prevention of terrorist strikes. The third issue is that many agencies fail to adequately relay the details of intelligence they obtain to the appropriate law enforcement agency. The government of India has taken significant steps to improve the state's information collection process and enhance inter-agency cooperation among the various security agencies in the decade since the 26/11 Mumbai attacks. 
Terrorism has progressed from the physical to the digital realm. In this setting, intelligence gathering must also become more multidimensional. The dispute over whether human intelligence or technical intelligence is superior is no longer feasible. It would be a more useful tactic for India to supplement its information-gathering operations with human intelligence in order to improve the state's capabilities in dealing with the increasing threats presented by terror groups.
Maritime and coastal security provide unique issues. Many of the flaws in India's marine security architecture were exposed by the 26/11 Mumbai attacks and the 1993 serial bomb bombings in Mumbai. To begin with, policing is difficult due to the porous character of the oceans. As many agencies attempt to enter the realm of coastal security, it is necessary to ensure that their responsibilities are clearly defined and that a clear sense of command, control, accountability, and coordination exists.
Following the events of September 11, one key improvement was the unambiguous assignment of coastal security responsibility to several authorities. The Indian Navy, with the help of the Coast Guard, would be in charge of guaranteeing the security of territories beyond 12 nautical miles. The Coast Guard would be in charge of coastal security from five to twelve nautical miles out, while the maritime police would be in charge of security from the baseline to five nautical miles out. The Indian Navy has been tasked with overseeing all areas of maritime security on an organisational level. The level of coordination between various agencies has improved, and joint exercises to familiarise with the standard operating procedures (SOPs) have been held on a regular basis. This effort also necessitates joint training.
Another issue with coastal security is that coastal states' perceptions of their own security differ. Many of the port or maritime-based infrastructure projects that are being built in India's coastal cities are heavily reliant on technology. This significantly increases their vulnerability to cyber-attacks. To provide heightened coastal security, the Coast Guard's fleet strength (ship and air elements) has been boosted. To improve maritime monitoring, the Coast Guard is using electronic techniques. They've also expanded combined exercises with state marine police units and appropriate agencies.
Following the events of September 11th, countries in the Indian Ocean region have indicated a desire to collaborate with India on maritime and coastal security issues. This trend should be bolstered by giving bilateral and multinational scenario-building exercises more thought. Civil officials stationed in coastal districts should be more maritime-aware, and retired specialists should participate in maritime community empowerment.
In recent years, India's foes have turned their attention to the digital sphere. To combat these risks, India should develop solid systems to ensure the country's digital infrastructure runs smoothly and safely. Many other countries are employing technology-driven information warfare to combat threats posed by both state and non-state actors. Manipulation in elections through the use of propaganda on social media, fake news that causes fear, and digital disruption of energy assets and transportation networks are just a few of the many difficulties posed by the cyber domain. Taking on these cyber threats will necessitate a concerted effort from multiple agencies as well as novel techniques. To begin with, it is critical to address the country's cyber security apparatus' structural and organisational flaws. The obstacles are immense, and more financial resources are required. India needs to make use of its vast human resources in the fields of information technology, data science, and cyber security.
Some countries have already taken steps to improve their cyber operations. In addition to enacting cyber legislation, the government has taken organisational measures such as establishing new cyber security centres such as the National Critical Information Infrastructure Protection Centre and the National Cyber Coordination Centre; creating a division within the Ministry of Home Affairs dedicated to cyber and information security; and improving institutional capacity building through personnel training and awareness.
There has been a noticeable improvement in India's counterterrorism systems in over ten years since the 26/11 Mumbai attacks. India, on the other hand, continues to face complex issues. Inter-agency cooperation is lacking, and decision-making is unproductive. State forces in charge of India's counterterrorism response will have to adapt to these transformations and strengthen the security ecosystem's resilience as terrorism's manifestations evolve swiftly and become increasingly technology-centric.
Faria Choudhry, a student of Architecture and Political Science, strives to uncover hidden dynamics through her writing.
COVID-19 – A Disaster Management baggage or A National Security Concern?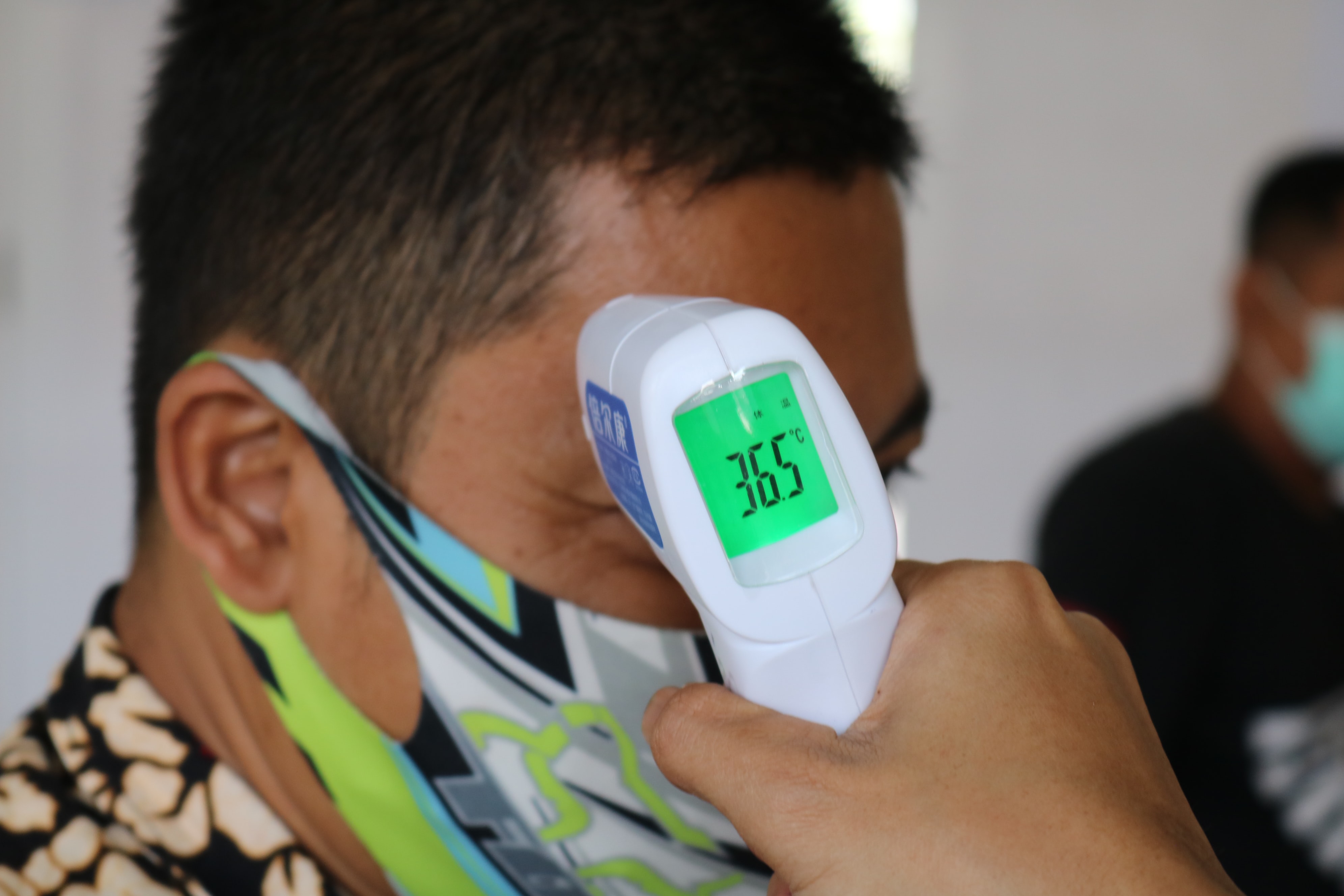 As COVID-19 cases start to intensify again after a short and peaceful interlude, the viral disease again stresses the issue that whether the disease is just a mere health emergency confided to its medical liabilities, or is it a National Security concern at large as it ostensibly affects the decisive decade i.e., 2020-2030. The Covid outbreak has conveniently presented an opportunity to reconsider the current emergency and disaster-response authorities. Not only has the disease threatened the well-being of the nation and its population but also has diverted the attention and resources of the government away from other national security threats. Hence, it is necessary for a country like India to explore and amend the old statutory framework that simply negates the healthcare challenges as national security threats. Furthermore, the geographical challenges which India anticipates with respect to China in terms of war increases manifold ever since the controversy regarding Covid-virus being synthesized in Wuhan's lab has surfaced. The controversy did not gain major traction with WHO and other global authorities brushing it away by calling it a baseless narrative. However, if at all there is a possibility of the virus being intentionally homegrown or domestically synthesized, India should put its guards up against a major biological war.
Global Perspective
It was on March 13, 2020, when President Donald Trump invoked the National Emergency Act and the Stafford Act in response to the novel coronavirus. It was the first time that a leader of a State equated a Health crisis to a National Emergency. Needless to say, the risks of Covid were exceedingly high and the casualties caused were also unparalleled. Therefore, as the well-being of the nation was threatened and the attention and resources of the government were diverted into one single crisis as opposed to other major risks, calling it a National Security concern is simply textbook-accurate. However, the current US Federal Law is rusted when it comes to dealing with high-risk virus outbreaks that have catastrophic consequences. While it acknowledges that disease outbreaks as potential threats to national security, the orientation however is statutorily limited in preparation and prevention but has absolutely no strategical way out once the disease spreads domestically. The organization of emergency response in Federal Law presently is unilateral as opposed to the disease in hand which is rather multi-lateral.
Covid-19 has not yet perished and it is highly unlikely that it is the last one of its kind. Future diseases with more serious casualties are likely to occur again as also attested by Bill Gates in one of his Ted Talks Speeches. Hence it is necessary that disaster response and national security should not be branched into two separate paradigms by the policymakers and must be conjoined into one. Acknowledging public health crisis naturally constitutes national security and is, therefore, an important conceptual step. Hence as for the US, the Federal Law must fill up the gaps that Covid-19 has thrown a spotlight on. For instance, invoking National Emergency Act was surely a brilliant move but it lacked execution. It was not exactly Congress but the law, in general, that was weak. The nature of the said statute is such that the Federal structure takes a back seat when the provision is invoked and consequently the states are left with a very large leadership vacuum which is an absolute necessity in response to such a crisis., As a result, President Donald Trump and his cabinet were widely criticized for this move as the underlying statutory framework limits the federal government's involvement in disaster response.
On the other hand, New Zealand under the able leadership of Prime Minister Jacinda Adern garnered lavish global praise for controlling the Covid-19 pandemic exceedingly well. While, thinkers and authorities like Thomas J. Bollyky, director of the Global Health program at the Council on Foreign Relations believe that the nation has an advantage of a relatively isolated location which invariably means that the country has far fewer visitors from China or other infected areas. In addition, the director also contended that the country is also small and rich with a population widely spread out, and therefore, the success of Kiwis cannot be replicated in a populous country like the US. However, the arguments appear to be mere evasive assumptions, and credit to New Zealand's administration must be given on all accounts, especially for taking immediate cognizance of the disease, unlike President Donald Trump who completely trivialized the issue when it first surfaced.
India's imminent need to take cognizance of Bio-Warfare
With a strong sense of 'We are in this together' echoing around the world, there has been a fair share of blame game amongst the countries as well. While the infamous 'virus escaped from Wuhan Institute of Virology' remains at the top of the 'it's your fault' pyramid, the US remains second. And it's China that has blamed the US Army for bringing the Virus to their country. Chinese diplomacy has simply rested its argument on the fact that the virus was engineered in the US and was deliberately sent to China to halt the country's progress. The blame game will continue to exist suiting to different political spheres of distinct nations. However, it is imperative for India to consider, collocate and confidently approach the possibility of bioterrorism.
Indian military at large is not as technologically advanced as the militaries of China and the US. Although training programs concerning chemical, biological, radiological, and nuclear attacks, the programs are on the back burner stewing in their own resourceless gravy. Furthermore, the country has a wide population with health facilities already taking a knee due to this pandemic. Thus, the possibility of a bio-warfare happening is indicative of India already sitting on a virus time-bomb. Japan has already taken cognizance of the matter and has started building its response against a bio-terror attack. For the first time, the country has imported five types of live viruses – Ebola, Marburg, Lass, Crimean-Congo, and South American viruses to study detection and precaution measures. Something, which India does not actively intend to do.
Another reason why India must not dismiss the possibility of a bio-war attack in the near future is simply the rise in the number of Bio-genetics labs in the US, China, and other states. While Iran and North Korea are believed to possess chemical weapons, countries like the US, Europe, Russia, and Australia also have around 50 functioning or under-construction security labs solely for the study of dangerous pathogens and churn out efficient results for their respective countries. In addition, virus sensors are largely ineffective and hence it becomes increasingly easy for a terrorist to simply ferry a contagion to other countries. The said virus can be mixed with powders, and aerosol sprays or can be infected through main, envelopes, or newspapers.
Chemical weapons were recently used in Afghanistan where people were seen suffering from blisters, severe anxiety, etc. Pertinent to mention, China endorsing and recognizing the recent Taliban takeover in Afghanistan and the nation experiencing biochemical attack episodes projects a highly probable image of the former vehemently supplying the latter with weapons and armory. Therefore India, on all accounts, must not be an ostrich for biochemical or genetic warfare in the coming future. While the United Nations explicitly bans the use of chemical weapons, the regulations are only bound to the member countries and thus can easily be used by an adversary. Quoting the former Chief of the Army Staff, General Bipin Rawat, a country like India must be prepared for all kinds of threat.