In this era of digital technologies and rapid change, concepts like digital transformation, business agility, and enterprise architecture are commonly mentioned. Organizations have been able to boost efficiencies by implementing digitalized apps, solutions, and procedures. As a result, they are more adaptable and nimble in responding to changing customer wants and trends.
The business model paradigm has shifted as a result of digital transformation, increased mobility, and a remote workforce. The adoption of a more agile strategy is gaining traction, and companies that incorporate agility into their processes are reaping the benefits. Increased productivity, shorter time-to-market (TTM), and more customer satisfaction are the end effects.  
the Culture of Agile 
A business climate that fosters a more collaborative and flexible mentality is conducive to digital change. Moving from completing agile business processes to being agile across the board necessitates a mental shift within the organisation. When a company establishes a genuinely agile architecture, everyone from business operations and technology to marketing, finance, compliance, and security is involved in delivering solutions. Collaboration, co-creation, ownership, adaptability, and communication are all tenets of the agile culture, which shifts from a company-oriented to a people-oriented or customer-oriented one.
Short-Term Cycles and Fluid Planning
Enterprise architecture is being redefined by agility, which is moving away from the old model of centralised governance, long development cycles, quarterly reviews, and a waterfall delivery strategy. Short-term cycles and fluid planning that is customer and market-centric are used instead of long-term operating and strategic plans in agile enterprise architecture. The terminology shifts from top-down project requirements and management to collaborative product teams' continual product development, experimentation, testing, and monitoring.
Agile Architecture Optimizes Collaboration
Enterprise agility allows enterprise architects to communicate and collaborate more directly with cross-functional teams. Architects can provide direction, counsel, and feedback on IT decisions and aid teams in jointly owning the solutions through daily talks and numerous touchpoints.
Enterprise and solution architects can collaborate to create a comprehensive perspective of the IT ecosystem and how it will need to be adjusted to meet future needs, reducing waste and maximising resources. Solution architects can collaborate on changes by viewing the architectural map across all apps, solutions, and systems. They can also assist enterprise architects in implementing standards across the organisation. The essence of an agile transformation is collaboration, which allows architects and non-tech leaders alike to get better clarity and alignment.
The Value of Agile 
When enterprise architecture and agile approaches are combined, the business value is considerably increased. Businesses migrating to more agile models can enhance financial performance by 20-30%, while improving operational performance, TTM, and customer satisfaction scores by 30-50%, according to a McKinsey & Co. analysis. Incorporating an agile approach into processes, people, and technology will foster long-term support for CI/CD, ground-breaking innovation, and synergistic collaboration – ultimately maximising customer results.
Which is the future of movies: OTT platforms or theaters?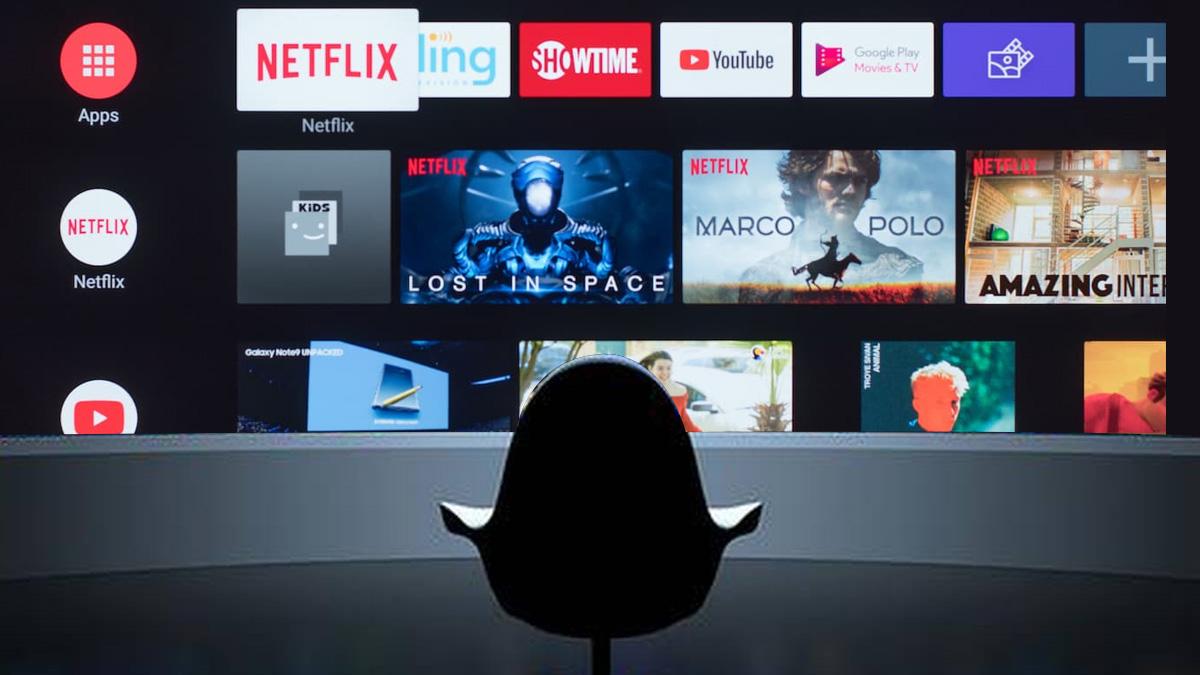 Looking back over the last few years in India, we can see that OTT providers have been able to deliver high-quality content to our adjacent screens over the Internet, and that the platform subscriber growth rate is now moving toward high levels despite the COVID-19 epidemic lockdown. In addition to using its collection, OTT businesses invest a lot of money in producing their content. Several causes include new technology, declining data costs, and quicker Internet at home and online. The ease of watching video from OTT sources has been made possible by the entertainment oriented design of today's smartphones, tablets, laptops, and smart TVs.
In India, there has been a steady increase in movie consumption. There is more than enough entertainment to view, and there are people who are passionate about movies. Going to the film has been a terrific way to pass the time. The rivalry is becoming more intense due to the changing times and the rise of OTT platforms and streaming applications in India. The OTT platforms vs. theaters competition are taking place in the race to offer viewers excellent content. The future of movie streaming applications, OTT platforms, and theaters appears bright due to the rise in movie viewers. Users can create a wide range of multimedia content using over-the-top platforms, streaming apps, and streaming media services. It provides broadcast, Internet, cable, and satellite television programming. OTT platforms are becoming increasingly popular due to changing lifestyles and a growth in smartphone usage with low-cost internet connections.
India has one of the highest rates of growth in the world, according to my research. Movies, in particular, are a huge source of enjoyment for Indians. A family outing where they may spend time together is what theater-going represents for Indian families. The future of movies, movie theaters, and OTT platforms is now looking much better with the launch of numerous new movie streaming apps in India.
OTT platforms and streaming apps have tried to expand their following and user base in India. Numerous streaming apps are setting up studios to create more content. Original content is an essential factor that attracts viewers and aids the growth of OTT Platforms in India. Awide range of original web series and films in many genres are available on all streaming apps. Many streaming services also provide programs and movies in regional languages. They collaborate with regional production businesses to create their films and television shows. Many telecom firms have also launched their OTT platforms and streaming apps to provide users with content.
Over the past three years, India has seen a double-digit surge in streaming apps. As a result, OTT platforms are competingagainst one another. With so many options available across different apps, viewers may find deciding which one to utilize challenging. Find out which of these two well-liked streaming apps is superior by reading our comparison between them.
There are benefits and drawbacks to the battle betweenmovie theaters and streaming apps. While watching a movie in a theater is a beautiful cinematic experience, OTT platforms allow you to enjoy entertainment in the comfort of your own home. They both provide excellent viewing experiences and material. 
People used to get excited about watching new movies on the big screen. They still are, but they are now prepared to wait until they are made available on or bought by the OTT platforms. More than ever, several well-known streaming services like Netflix and Amazon Primeare purchasing the digital rights to the highest-grossing movies. Children are crucial to the success of streaming apps. They need relatable, exciting content, which OTT platforms can offer. In contrast to movie theaters, consumers can select to view anything at any time and from any location.
Many producers now opt to broadcast their low-budget movies directly on OTT platforms. Getting movies with a small budget and unknown actors out there can be challenging. Due to India's lack of theaters, it can sometimes take time to determine a film's release date. It is better to put them on streaming apps to reduce the expense of printing and advertising and prevent the conflict of release dates. Still, a significant portion of a movie's earnings come from its theatrical premiere. Nonetheless, it now works to their mutual advantage that movies are released on OTT platforms after they have been seen in theaters. Both producers and OTT media can increase their revenue.
In India's streaming market, movie theaters and OTT platforms offer unique USPs. On the one hand, movie theaters provide the chance to enjoy 3D films with excellent sound and visuals. The language barrier does not exist on OTT platforms, though. The option of subtitles in several languages, including regional ones, is available onstreaming apps in addition to the choice of material in other languages. Also, we can watch tailored content on OTT platforms, whichprovide recommendations based on our viewing preferences.
Movie theaters have a fee depending on the film, the time of the performance, and the seats. In contrast, OTT platforms bill customers monthly and annually according to their chosen plans, which offer various features and content. The fact that streaming apps provide a variety of content for users who do not pay for their premium services is an advantage. Thus, OTT platforms are less expensive in terms ofcost. There are more pauses and brseaks when watching movies at home because it is more comfortable. In contrast, there won't be any interruptions when you watch a movie in a theater.
It is encouraging to see how the Indian public perceives the developments in the media and entertainment sectors. According to the Indian market, these applications are revolutionizing the country's media and entertainment industries. These advancements include accessibility, content effectiveness, affordable media, and creative initiatives. In India, over-the-top applications have a bright future, according to my research. The ease of use and mobility, the variety of content, the prevalence of smartphones, and the cost-effectiveness of the applications are factors that Indian users believe will contribute to their success in this nation. However, OTT services must replicate several aspects of theaters, such as screen size, sound quality, the theatrical experience, and ambiance.