We've come a long way from using networks for telephony services like calls and messages in 2G to experiencing internet speed in 3G, deploying private office networks in 4G, and now creating smart environments with automation and robots in 5G. Each generation of communication technology brings major improvements to the network, improving on the preceding generation's use-cases while also bringing new ones. While 5G is still in its infancy, 6G will be built upon it. It is expected to accelerate the adoption of 5G use cases at scale, owing to cost-cutting and optimizations, particularly at the enterprise level. At the same time, it will open up new possibilities. Furthermore, 6G will connect the human, physical, and virtual worlds.
Take, for example, the term "metaverse." It's one of the 5G use cases that's set to shake up both the traditional and digital worlds. The 'Metaverse' would not only evolve into a final model with 6G, but it would also likely merge with the physical world via artificial intelligence and machine learning. This is because, according to Nokia Bell Labs, the most striking feature of 6G will be its ability to sense the environment, people, and things. The network will become more cognitive as its sensing capabilities are integrated with artificial intelligence and machine learning.
The successor to 5G cellular technology is the sixth-generation wireless communications system. 6G networks are expected to be able to utilise higher frequencies than 5G networks, allowing for faster data rates and a significantly larger overall capacity. It is almost certain that far lower latency levels will be required. Overall, 6G mobile technology is planned to provide communications with a one-microsecond or perhaps sub-microsecond latency, making communication almost instantaneous.
Timescales for 6G
5G began to roll out in 2019, and it is expected to be the primary mobile communications technology until at least 2030. Initial 6G installations could begin in the 2030s to 2035s, albeit this is only a guess. However, these timelines for 6G are similar to those for prior generations: 1G was available in the 1980s, 2G in the 1990s, 3G began deployment in 2003, 4G initial deployments began in 2008 and 2009, and 5G in 2019. Initial ideas must start coming together now in order for 6G technology to be available on time.
6G technology developments
A number of 6G technology research initiatives are already underway, examining what is achievable as well as what is required. The exact format for 6G will be determined by how 5G evolves and where its flaws manifest. There have been many various use cases proposed so far, and only time will tell what the uptake is and how 5G will be employed. It's projected to be utilised more for the Internet of Things, or IoT, as well as autonomous car inter-vehicle communications. It remains to be seen how all of this will play out. If there are any shortcomings with 5G, these can be addressed in the 6G ideas. Furthermore, TeraHerz communications are projected to be a crucial component of 6G. Huge bandwidths will be attainable using these extremely high frequencies, despite the fact that the technology to do so is not yet available.
6G development projects
There are already a number of 6G technology projects that are underway at the moment, and some organisations are now starting early development.
South Korea Electronics and Telecommunications Research Institute:

  South Korea, as one might imagine, is significantly ahead of the curve, and this institute is working on Terahertz band technology for 6G. 6G is expected to be 100 times faster than 4G LTE and five times quicker than 5G networks.

The Ministry of Industry and Information Technology, MIIT, China:

China is keen to take a lead in 6G, having invested heavily in technology. As a result, MIIT is investing directly in and overseeing the research and development process.

The University of Oulu, Finland:

  This university has launched 6Genesis, a 6G research effort. The research will last at least eight years and will produce ideas that will be compatible with 6G technology by 2040.

USA initiatives:

  The United States plans to offer up a 6G frequency spectrum for early research and development at frequencies between 95 GHz and 3 THz, though this will require approval from the Federal Communications Commission (FCC) for frequencies over 95 gigahertz GHz to 3 THz.
Technologies for 6G
6G mobile communications technology will build on that already established for 5G. Some of the existing new technologies will be further developed for 6G
Millimetre-Wave technologies:

  Using frequencies that are considerably higher in the frequency spectrum allows for more spectrum to be used while also allowing for a much wider channel bandwidth. Millimetre-wave technology will be further improved, possibly stretching into the TeraHertz region of the spectrum, as large data speeds and bandwidths are necessary for 6G.

Massive MIMO:

  Although MIMO is employed in a variety of applications ranging from LTE to Wi-Fi, the number of antennas is limited -. Because of the antenna sizes and spacings in terms of wavelength, putting tens of antennas on a single piece of equipment becomes a genuine option when using microwave frequencies.

Dense networks

  Reducing the size of cells allows for a considerably more efficient overall usage of the spectrum. Techniques are needed to ensure that small cells deployed as femtocells in a macro network can function properly.
Many new technologies will also be introduced. Some candidates that are being talked about could include the following.
Future PHY / MAC:

  The new physical layer and MAC presents many new interesting possibilities in a number of areas.
Waveforms:

  The novel waveforms that could be employed for wireless communications are one significant area of interest. OFDM has seen widespread use in 4G and 5G mobile communications, as well as a variety of other high-data-rate wireless communication systems, but it does have significant limits in certain situations. GFDM (Generalized Frequency Division Multiplexing), FBMC (Filter Bank Multi-Carrier), and UFMC (Universal Filtered MultiCarrier) are examples of other waveforms. Each has its own set of benefits and drawbacks, and it's feasible that adaptive methods will be used to use multiple waveforms for 6G mobile communications systems depending on the requirements. This gives 6G mobile communications a great deal more versatility.

Multiple Access Schemes:

  Again a variety of new access schemes are being investigated for 6G technology

Modulation:

  While PSK and QAM have excelled in terms of spectral efficiency, durability, and capacity, the high peak to average power ratio is a key disadvantage. In some cases, modulation methods such as APSK may be advantageous. Because APSK has a lower peak to average power ratio or PAPR, it is more suited to mobile communications systems, as the final amplifier can function more effectively with a lower PAPR.
Duplex methods:

  For the future 6G wireless communications technology, there are numerous possible forms of the duplex that could be used. Systems employ either frequency division duplex (FDD) or time division duplex (TDD) at the moment. Flexible duplex, in which the time or frequencies provided are varied depending on the load in either direction or a novel system known as division free duplex or single-channel full-duplex are among the potential possibilities for 6G. This 6G method would allow transmission and reception on the same channel at the same time.
No Guarantees, No Deal
Working with future technologies, such as driverless automobiles or drones, could be difficult without a clear understanding of what the network can supply and when. Strict service-level agreements are urgently needed (SLAs). Guaranteed SLAs are required in the world we are entering. To be able to have an autonomous car that does not require a driver, you must have a guarantee of ultra-low latency and responsibility. The majority of today's networks are based on best efforts rather than guarantees or SLAs. And it's on that promise that we'll be able to go to 6G.
Machine learning and AI
The amount of data produced by nearly nine billion people using more than 500 billion linked equipment will be enormous. As a result, experts agree that machine learning and artificial intelligence will be critical in the 6G era. Experiments in a variety of disciplines are already underway, and it's becoming clearer how AI and machine learning may aid in the building of 6G, though it's still early days. All of this generates data by monitoring how users use the network at various times, locations, and intensities. Rather than flying blind, network operators are eager to include AI to help them optimise their networks.
Opening and disaggregating
Bringing cloud processing closer to the edge, or to the end-user, is one of the most important components of future networks. Instead of having to travel a great distance before being processed, the data would be processed locally, reducing latency. This disaggregation strategy, which was implemented in 5G, will be crucial in 6G and will lead us to a significant milestone. This will have a huge impact on how technology advances and changes over time; it will happen at a much faster rate. This will have a significant impact on the evolution of 6G.
The Chinese Mastermind behind North Korean Cyber Attacks: The Accomplice with Selfish Motives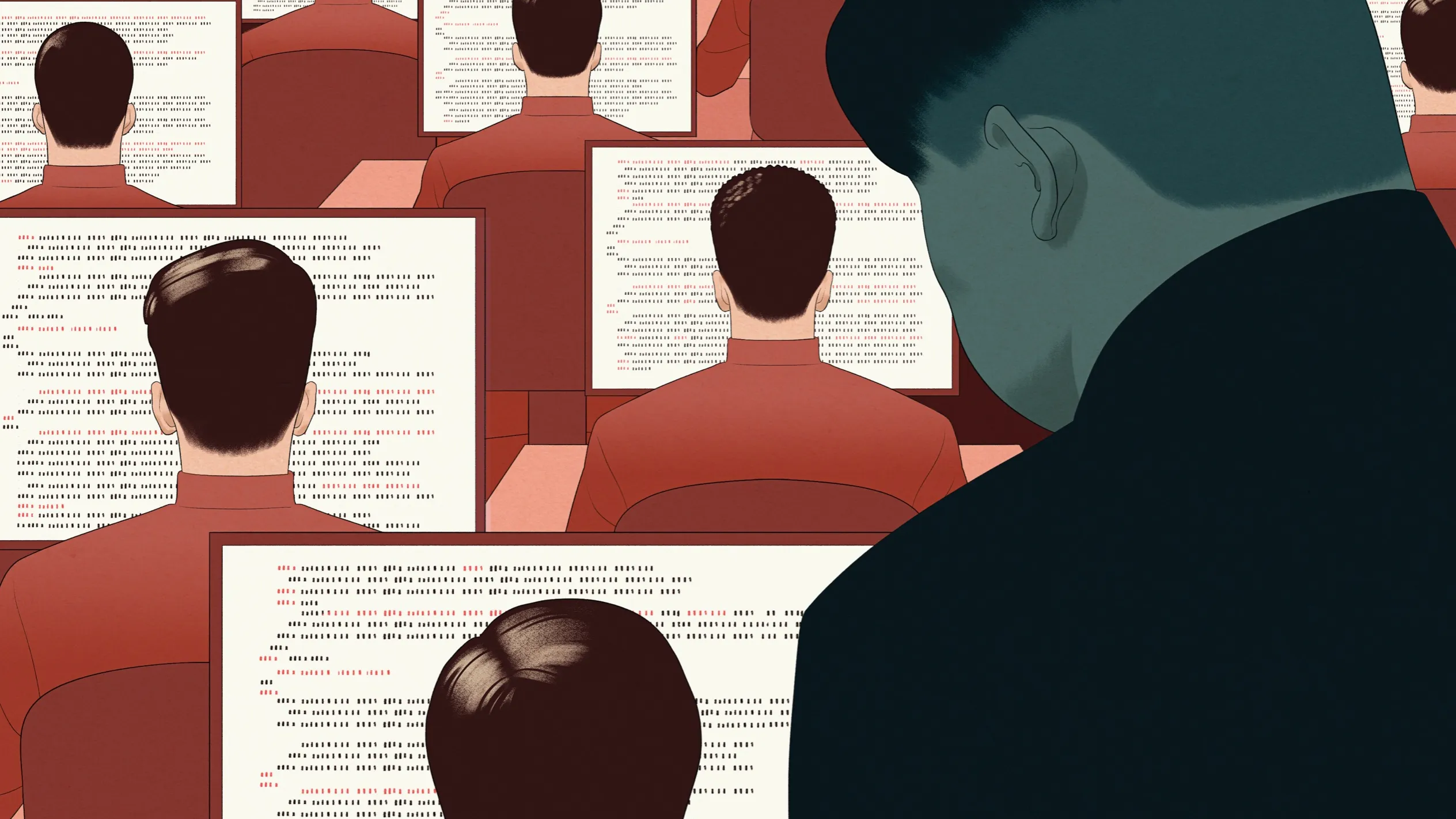 North Korea's nuclear weapon adventures make for regular headlines in news channels, and to fund these nuclear tests they deploy covert cyber hackings. The nation has a history of criminal activities, be it counterfeiting the US $100 federal reserve notes and passing them off in various countries, or becoming the single largest producer of methamphetamine (a highly addictive drug). The development of a cyber army by North Korea in its attempt to keep an eye on its potential enemies and to establish its hegemony in the upcoming cyber world is an alarming situation for all other democratic countries. Facing heavy trade sanctions for its inhuman activities, North Korea's regime involves itself in finding alternative methods to secure foreign capital for itself. Factors like covid-19 hitting the economy, and an all-time-low trade relations with other countries particularly China force them to commit such nefarious activities.
As per reports from a blockchain analysis company, Chain Analysis, North Korea has stolen almost $400 million of digital assets by attacking cryptocurrency platforms. The findings further reported that the frequency of attacks escalated from 4 to 7 times and the value extracted from these attacks grew up by 40%.
There are between 6000 to 7500 cyber warriors divided into four units to carry out cyber-terrorism against state infrastructure and financial services, and to hijack the latest defense technologies inspired by China's cyber warfare. The cyber warriors set up their first unit in 1993.
The attacks help them gather large amounts of money with less reputational risk, and the other motivating factor behind such attacks is to have cyber warfare with its enemy nations as initially, they targeted South Korea to undermine its overall economy.
Dedicated office in North Korea
Bureau 121 formed in 1998 is a secret cyber attack group, for stealing confidential information from overseas nations. As per media reports, they operate from Shenyang, China, and many members of the group are teenagers. As per the defector Jang Se-Yul, more than 1800 members are operating from different parts of the world. They are highly trained and rewarded military officials, and their main targets are the USA, South Korea, and Japan.
Bureau 39, also known as 'Cash for Kim', is a secret agency that manages finances for the top leaders of North Korea, and also finances nuclear weapons. They are involved in multiple illegal activities like counterfeiting foreign currency, slave trades (human trafficking), and the illegal selling of drugs and arms. Earnings from these activities are used to train hackers and to provide them with the essential tools for hacking.
History of major attacks by North Korea
The 2014 attack on Sony network under the name 'Guardian of Peace' was one of the major cyber-attacks done on any organization, to obstruct the release of the comedy movie 'The Interview' based on the assassination attempt of North Korea's leader Kim Jong Un.
In 2016, hackers from North Korea tried to rob $1 billion from Bangladesh National Bank using the SWIFT banking system but the bank was saved by a timely intervention from the authorities.
A group of hackers called 'Lazarus' carried out a heist of $275 million on the cryptocurrency exchange 'KuCoin' based in Singapore.
On 4th August 2022, there was an attack on a software supplier named Advanced Software Group, which was working with government agencies. A ransomware attack on the National Health Service (NHS) across the United Kingdom was implemented, and it tried to steal patients' details and other pertinent data.
In December 2022, Daniel DePetris, a US-based foreign analyst, received an email to give his thoughts on North Korea's security issues. When he inquired deeply about the emails he found that the mail was sent by a spy who disguised himself as the director of '38 North' think tank who wanted to target the analyst. "I realized it wasn't legit once I contacted the person with follow-up questions and found out there was, in fact, no request that was made, and that this person was also a target", DePetris told Reuters. Experts related to this field said that the hackers tried to find other countries' approaches and policies towards North Korea and mainly wished to know where the Western policy is headed on North Korea.
China's Assistance 
China helps North Korean hackers to launder the stolen money back to their country by helping them evade the economic sanctions. There is also support in the form of Chinese cyber infrastructure and in the form of providing training to the hackers. Some experts suggest that there are very poor internet conditions in Pyongyang and the hackers operate from the Chinese regions, especially those near China's border cities such as Dandong. Some reports also give evidence to the fact that the famous hacker group Lazarus was trained by China's cyber warfare department.
China helps North Korea's Bureau 121 officials by giving them shelter in its country's territory, and by providing them with all the basic facilities required for cybercrime (as per media reports).
China and North Korea have a student exchange programme, which eventually becomes the training ground for potential cyber hackers.
China's Involvement in Cyberattacks
Naikon APT (Advanced Persistent Threat) group backed by China's People Liberation Army unit 78020 is involved in operations against national governments in the Asia-Pacific region.  After the report published by 'Threatconnect' and 'Defense group inc.', the activities of the group have decreased drastically. Seculations are that they have either gone silent or have changed their modus operandi. However, in 2020, Check Point Software Technologies' threat intelligence arm revealed that the APT had many Asia-Pacific countries on its radar, and the case of cyber attacks on the Western Australian government was planned using the backdoor name 'Aria-body'. 
Their victims are mainly government agencies which include Foreign Ministry and Ministry of Science and Technology, civil and military organizations in countries such as the Philippines, Malaysia, Cambodia, Indonesia, Vietnam, Myanmar, Singapore, Nepal, Thailand, and Laos.
By stealing confidential data of different government units, the 'threat actors' used to create mistrust between the different ministries. Their main aim is to gather geo-political intelligence.
China's persistent use of cyber technology for unlawful activities has attracted North Korea towards it as its favorite teacher.
China Working at the Periphery 
There is no concrete evidence of a joint cyber attack by China and North Korea as of now. China mainly works on the periphery and North Korea operates from the center. Their confluence can also be substantiated by following the fact that there has not been a single cyber attack on China (However, Beijing has accused the US of Cyber attacks for stealing sensitive data) till date from North Korea. North Korea has also attacked all other nations except China. 
India – Digital Threats
As per the recent report of Panama-based virtual private network 'Nordvpn', the Indian users' data is most commonly seen in cybercrime markets. The recent cyber attack on AIIMS Delhi, for which officials argued that it originated in China may have some North Korean connection also. With the rise of digital use, the vulnerability of such attacks will increase and there needs to be a robust mechanism to minimize such illegal attacks