Introduction
Technology now reigns supreme. You may use your phone to perform a variety of functions, whether it is looking up crucial information, getting directions, ordering food, shopping, counting your steps, and so much more. "There's an app for that," they say these days, and it's completely accurate.
If you have a dog, there are a number of apps available that are designed exclusively for owners of canine friends. Of course, this does not imply that you must download each and everyone; otherwise, your phone would run out of storage capacity. Instead, concentrate on these seven options for the best dog applications, and choose the one that's appropriate for you and your new puppy.
1. Chewy
Chewy offers a large selection of toys, snacks, medications, and other items that will almost definitely fulfil your needs at a reasonable price. It's no wonder that this software has become a staple on the devices of all pet owners. It's also incredibly well-designed and organized, with obvious categories, auto-ship orders, and your favourite things.
Your food can be delivered to your house on a regular basis, eliminating the need to go to the store whenever you run short. You will also receive a substantial discount if you subscribe.
2. Puppr
This app has been around for a long time and has only gotten better. It was even named an Editor's Choice by Apple. The application is an excellent choice for training your dog. More than 70 lessons created by professional educators are available on Puppr. Each lesson includes clear written instructions as well as photographs and videos that show you how to carry out the lesson. In the app, your dog has its own profile, which you can use to track your advancement through all of the lessons.
They've turned training your dog into a game by awarding digital awards for completed classes. The programme also includes an in-app digital clicker for clicker training, as well as a catalogued shop with training goodies, equipment, crates, and other essentials that have been approved by reputable trainers.
3. Petcube
Petcube produces physical cameras and reward dispensers so you can keep in contact with your dog (or cat) while you're on vacation. The most basic Petcube camera is designed to keep an eye on your dogs, while others come with reward dispensers that you can activate from anywhere. Monitor your dog, talk to them with the Petcube's built-in microphone and speaker, and, of course, award them with a treat if they sit. It's entertaining for you, enabling you to interact with them while you're away, and they, of course, receive a treat!
4. Goodpup
This beautifully designed platform allows you to have one-on-one training sessions with certified, reviewed, and vetted trainers to get your dog to behave as well as possible. Lessons are held in real-time via video chat so that the trainer can observe how you're training the dog and ensure you're doing everything correctly. 
You can communicate with your trainer in between video sessions to get immediate solutions to frequent questions. The software provides flexibility in scheduling, so you can train your dog whenever you want. With the pandemic, training remotely is even more advantageous because you don't have to leave your house or invite anyone in.
5. Whistle
Whistle is a hybrid activity tracker and locator for dogs in case they ever get out. This is important for city dog owners who can run through roads, as well as country dog owners who have no boundaries. Even the most well-trained dogs can get sidetracked and wander off.
The Whistle tag is attached to their collar and will automatically inform you if they leave their protected zone. That might be your own backyard or a neighbourhood dog park. Then you can relax knowing that your dog is safe and secure. If it flees, you'll receive an alert and be able to track them down so you may safely return them to their home.
6. Doglog
DogLog is an app that allows dog owners to keep track of all of their dog's critical information, receive notifications for things like vet appointments, and report daily or weekly events. You can also include family members to form a "pack" to look after the dog.
Create and track activities such as feeding, treats, walks, poop, urine, grooming, meds, and training. The individual who adds the event to the app is credited with doing it in packs. You may also register your pet's vitals and follow their weight and temperature as they grow and age. If you or the vet need to study the data, it's all accessible in the primary profile.
7. Dog Food Calc
Dog Food Calc is a comprehensive meal planner for dogs and cats. It is designed for raw-food diets like BARK or Prey, although it may also be used for cooked foods.
Start using the web app because it's the simplest way to create a diet for your dog. Choose the items you'll feed the dog, as well as the quantities of each. Then decide how many times a week you'll include these in your pet's diet. When you're finished, Dog Food Calc will then calculate your dog's nutrition, which will be broken down into subcategories like protein, lipids, minerals, and vitamins.
Finding a New Earth: the Race to Find a New Inhabitable Planet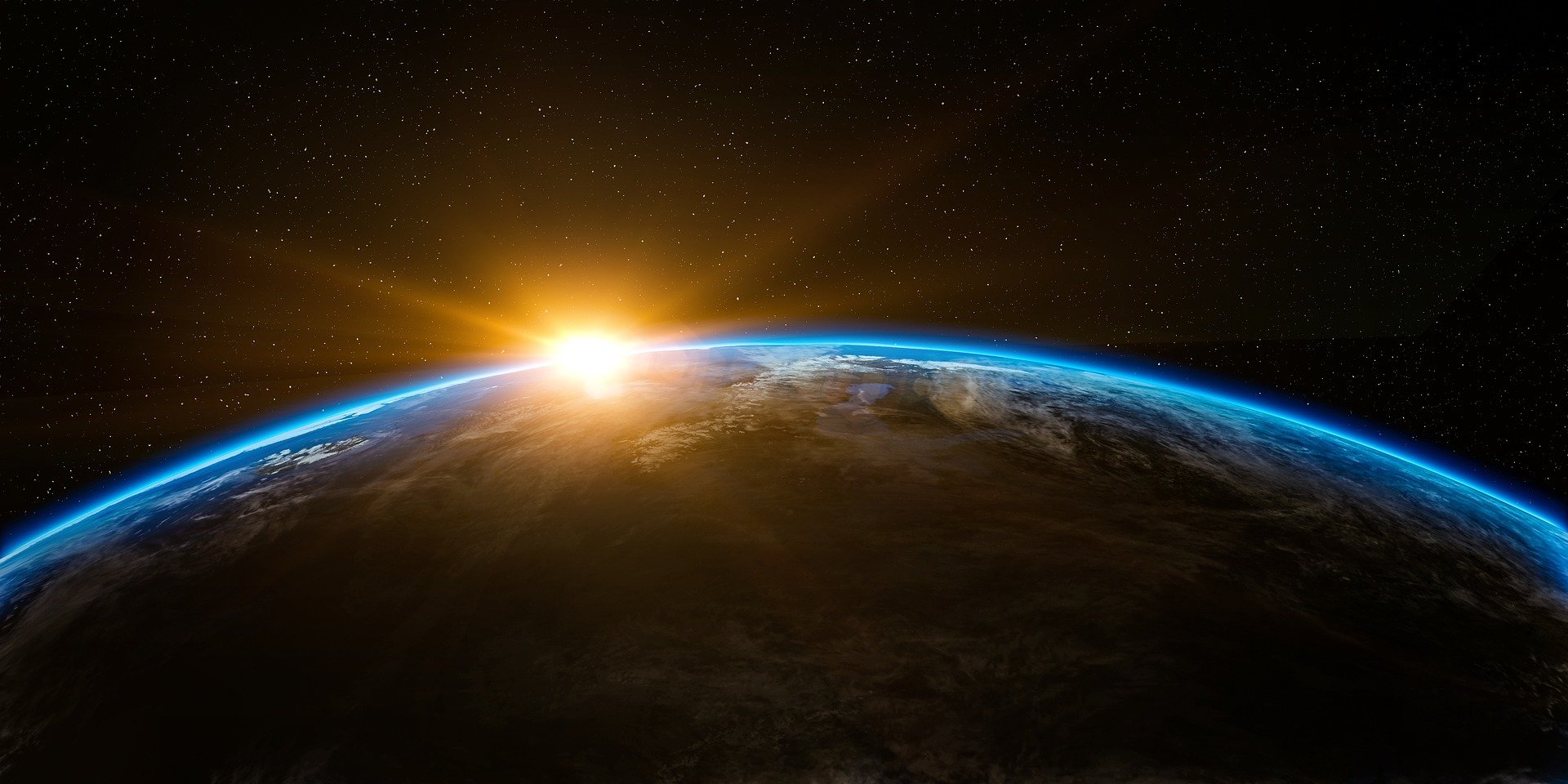 Anyone who has even a passing interest in the global environment is aware that things are not looking good. But how serious is the situation? Our new study reveals that the future of life on Earth is bleaker than previously thought. Over the next few decades, the problems, which are all linked to human consumption and population expansion, will probably definitely worsen. The consequences will be felt for centuries, and all species, including our own, face extinction. This issue has highlighted the importance of finding a habitable planet to replace our own.
Humans have travelled to Mars in quest of life beyond our planet, and a surprising discovery from this desolate world has offered up new potential. The Curiosity rover, which is now trundling around Mars, discovered that several of the samples are high in a form of carbon that is connected with life processes on Earth. Perseverance landed in the Jezero Crater region of Mars. The location is thought to have a massive old lakebed, according to scientists. NASA thinks the area is a good site to look for signs of microbial life. If life existed on Mars, scientists believe it would have existed 3 to 4 billion years ago when water flowed on the planet. Perseverance is the fifth rover sent to Mars by NASA.
Planet discoveries appear to be plentiful these days: more than three thousand planets have been discovered around other stars, implying that there are hundreds of billions of planets in our galaxy alone. Seven years ago, no one – not a casual stranger on the street, nor even the most knowledgeable astronomer – could tell you if any planets similar to Earth existed.
Planet-hunting missions like NASA's Kepler Telescope, TRAPPIST, and a slew of other studies have revealed that there must be a plethora of rocky planets out there. The search for extraterrestrial life has recently taken a giant step ahead. Researchers working on the Breakthrough Initiatives-funded New Earths in the Alpha Centauri Region (NEAR) project may have identified a new planet in the habitable zone of the neighbouring star Alpha Centauri A, which is 4.37 light-years from Earth. Their findings were reported in the journal Nature Communications.
The scientists noticed a second bright object in a photograph of the star acquired with the European Southern Observatory's (ESO) Very Large Telescope (VLT) in Chile. They believe it might be a planet four to five times the size of Earth, or around the size of Neptune. It's between one and two astronomical units (AU) away from its star (one AU equals the distance between the Earth and the sun), putting it in the habitable zone, where water might form and support life.
China is now looking at other solar systems after sending robots to the Moon, landing them on Mars, and building its own space station. Scientists will disclose comprehensive plans for the country's first mission to find exoplanets later this month. More than 5,000 exoplanets have been identified in the Milky Way, largely because to NASA's Kepler telescope, which was operational for nine years before running out of fuel in 2018. Some of the planets orbited small red dwarf stars and were rocky Earth-like bodies, but none fulfilled the description of an Earth 2.0. Earth 2.0 is a Chinese mission that aims to change that. It is now in the early design phase and will be supported by the Chinese Academy of Sciences. The mission team will receive money to begin building the satellite if the designs pass a review by a panel of specialists in June. The spacecraft will be launched on a Long March rocket before the end of 2026, according to the crew.
This revolution in planet-hunting is amazing, but it raises the question of whether this pursuit for a new planet is sustainable, even in a galaxy where there are more planets than stars.
Scientists are concerned that an increase in rocket launches and the advent of space tourism would harm the environment and contribute to climate change. Much of the globe gasped in wonder when billionaires Richard Branson and Jeff Bezos flew into space this month aboard their companies' suborbital tourism spacecraft. 
For other scientists, though, these anniversaries marked more than just a technological achievement. The flights signalled the potential start of a long-awaited era in which rockets may fly into the so-far relatively pristine upper layers of the atmosphere significantly more frequently than they do today, despite severe hurdles. These flights are powered by a hybrid engine that burns rubber and creates a cloud of soot in the case of SpaceShipTwo, the aircraft operated by Branson's Virgin Galactic.
A single Virgin Galactic suborbital space tourism flight, lasting roughly an hour and a half, can cause as much pollution as a 10-hour trans-Atlantic flight, according to Dallas Kasaboski, the lead analyst at the space consultancy Northern Sky Research. In view of Virgin Galactic's plans to transport paying tourists to the edge of space many times a day, some experts find this alarming.
Of course, Virgin Galactic's rockets aren't the only ones to blame. According to Maggi, all rocket motors that utilise hydrocarbon fuels produce soot. Solid rocket engines, such as those used in the boosters of NASA's space shuttle in the past, burn metallic compounds and release aluminium oxide particles together with hydrochloric acid, both of which are harmful to the environment. The biggest problem, according to Karen Rosenlof, a senior scientist at the National Oceanic and Atmospheric Administration's (NOAA) Chemical Sciences Laboratory, is that rockets pollute the higher layers of the atmosphere — the stratosphere, which begins at an altitude of about 10 kilometres and the mesosphere, which begins at 50 kilometres. 
Pollutants are being emitted in regions where they are not ordinarily emitted. We must grasp the situation. What are the consequences if we raise these factors? According to Northern Sky Research, the number of space tourism flights will increase dramatically over the next decade, from perhaps 10 per year in the near future to 360 per year by 2030. This forecast falls far short of the growth rates that space tourism companies like Virgin Galactic and Blue Origin anticipate. The consequences of generating pollutants in places where you wouldn't ordinarily emit them are poorly understood. Though it is expected that the space tourism sector will grow tremendously in the future years, with the quantity of fuel consumed by the space industry being less than 1%, it is unclear when rocket launches will begin to have a significant environmental impact.
It is not only naive but also dangerous, to ignore the magnitude of the issues that face space travel and exploration. And science has a significant role to play in this. Scientists must be honest about the enormous problems that lie ahead. They should instead tell it like it is. Anything else is at best deceptive, and at worst possibly fatal for the human endeavour.