The miscarriage of a pregnant Chinese woman who was denied medical treatment due to the COVID-19 lockdown has revived controversy about China's zero-tolerance policy. China, where the coronavirus was found in 2019, is one of the last countries to follow the "Zero Covid" policy, which placed millions of people under quarantine.
What is 'Zero Covid'?
According to the Chinese government, this approach has helped to suppress more than 30 COVID-19 outbreaks, including several caused by the highly contagious delta type. To prevent the infection from spreading, rigorous procedures have been implemented, including mass testing, lockdowns, and extended quarantines.
To contain outbreaks, China employs the "dynamic zero" strategy, which entails strict lockdowns and widespread testing. People in China may be prohibited from leaving their buildings or confined to their rooms if they are deemed high-risk contacts, in contrast to other areas where lockdowns are less severe. In the similar-sized city of Zhengzhou, an extreme incidence happened when all people were tested after only 11 cases. International flights are a tenth of what they were before the outbreak, and new visitors are quarantined for weeks. Close contacts are frequently found and quarantined rapidly as a result of obligatory track-and-trace software.
What is the cost of 'Zero Covid' and who pays it? 
Yes, "Zero Covid" is not free. Businesses have been compelled to abandon locations near Myanmar's border as a result of the near-constant lockdowns.
Food, medical care, and supplies have all been reported to be in short supply in communities that have been closed down. In the meantime, migrants have been separated from their families for months due to onerous travel requirements and limitations. In many circumstances, enforcing the law has been overbearing. Quarantine staff beat a Corgi to death after its owners were quarantined in one incident that sparked anger. Despite the fact that China is the only global economy expected to grow in 2020, the country's recession is exacerbated by frequent plant and business closures.
Why is China sticking to it?
The benefits of Covid Zero outweigh the expenses, according to its calculations. According to the government, the strategy has saved 1 million lives and 50 million illnesses. Covid claimed the lives of fewer than 5,000 people in China, the majority of whom perished in Wuhan during the virus's first transmission. In comparison, more than 900,000 people died in the United States, which has a population of less than a fourth of China's. These numbers have been utilised by Beijing to represent their governance system as superior. In addition, Covid Zero has helped China's economy, the world's second-largest, to rise in 2020 when other major economies fell. By the end of 2021, the industrial economy had mostly escaped the effects of increasingly regular flare-ups, with record export growth thanks to robust international demand. In some cases, the illnesses and the limits imposed to contain them snarled supply lines and made it difficult for businesses to meet production targets.
Is China ever going to reopen?
"China has undoubtedly proved it is conceivable to continue the zero Covid Strategy virtually indefinitely," says Ben Cowling, an epidemiologist at Hong Kong University.
The country was effectively cut off from the rest of the world in March 2020. Foreigners have been effectively barred from entering. Despite the fact that travel restrictions have relaxed marginally since then, foreign tourism is still non-existent. The government has stated that Chinese passports will not be renewed unless a genuine justification for travel is supplied. The government is desperately defending the capital and strengthening restrictions, so the country is unlikely to reopen until after the Winter Olympics and Paralympics in Beijing.
Those who challenge "zero Covid" have been met with a nationalistic backlash. In July, Zhang Wenhong, a well-known Chinese medical specialist, said that countries must "learn to coexist with the virus," prompting troll attacks online.
What's the domestic downside? 
As the virus has evolved to become more contagious, outbreaks have become increasingly common, with some requiring rigorous lockdowns to contain. A few have dragged on for weeks, causing food and medical shortages, and even claiming lives in the western metropolis of Xi'an. In other big cities, such as Beijing and Shanghai, outbreaks have been contained without the need for city-wide lockdowns. Consumers who are restricted from travelling or who are afraid of diseases have foregone vacations, shopping, and dining, depressing retail spending. Sporadic lawsuits and restrictions exacerbated sluggish investment and a broader property market decline by the end of 2021. Due to the increasing challenge of managing the omicron variety, Goldman Sachs Group Inc. lowered its growth prediction for China in 2022 by 0.5 percentage points. Economic growth might plummet to 1.5 per cent, the lowest in more than four decades, if a national lockdown is implemented, according to the bank.
In the event that China opens up, what will happen? 
There are conflicting opinions.
According to Peking University researchers, if limitations are lifted to the same extent as in Europe and the United States, China will face a "colossal outbreak." Meanwhile, Ivan Hung, an infectious diseases expert at Hong Kong University, believes that second-generation vaccines targeting the Delta and Omicron variations, paired with high immunisation rates, could prevent a catastrophe. In this case, Hung believes Covid will be similar to influenza.
Allowing the virus in, on the other hand, maybe dangerous for Xi Jinping, who is running for a third term in October after campaigning as a leader who would keep China secure. "When it comes, the shift may be difficult because Chinese society has grown accustomed to low levels of transmission," says University of Oxford's Thomas Hale. 
India's Contribution to Post-Conflict States' Development and Peacebuilding Support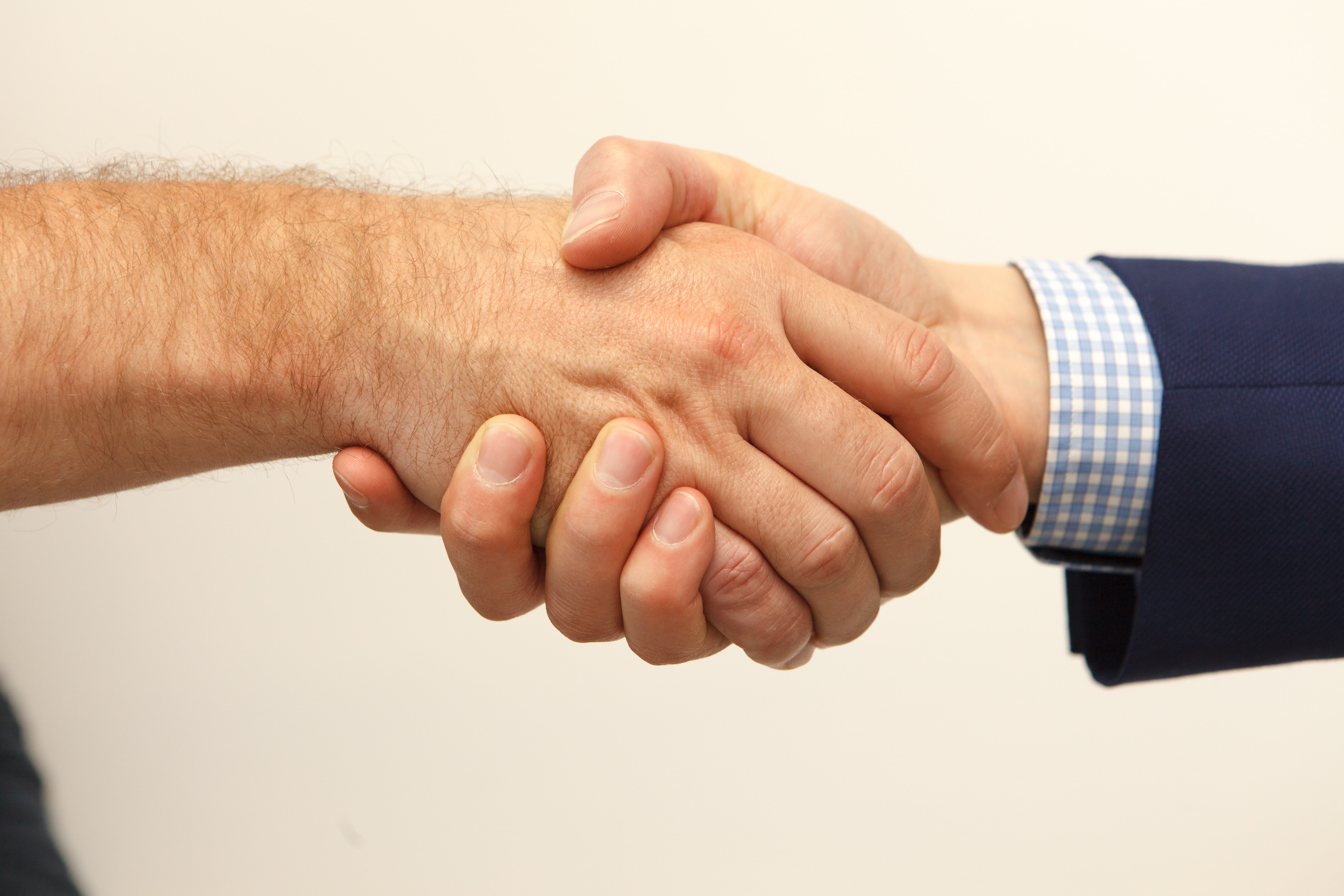 India's commitment to giving economic assistance to developing countries returns to its formation as an independent sovereign state in 1947. Despite its great struggle for growth after centuries of colonial control, India laid aside part of its scant resources to assist other developing countries. Regarding motivation, guiding principles, and methodology, India's approach to offering development and peacebuilding aid differs significantly from that of the DAC nations.
The primary motivation for India to participate in development assistance is an emotional and ideological desire to exhibit solidarity with other developing nations. The economic factor of access to the market for Indian products and natural resources for its expanding industrial sector became the additional impetus in the altered geopolitical and geo economic setting in the globalized globe. India needs a distinct support category for peace building since it rejects the concept. 
India's Humanitarian Assistance
The peculiarity of India as a provider of development aid is that it primarily benefited from support from Western nations and multilateral organizations. India, despite its problems, donated part of its limited resources to help other developing countries that had suffered from similar colonial exploitation and oppression. It provided development assistance to demonstrate its emotional and ideological unity with other poor nations. It had paid off handsomely since India could take the lead among developing countries and use moral influence to affect world politics during the Cold War. Its experiences influence the guiding ideas and methodologies for its development aid as a developing nation. 
With its recent economic growth and aim to lead the area, India has become more prominent in disaster assistance. While India has had significant success in achieving its goal of being the "first responder" in the region, it can further benefit from the goodwill generated by its aid: 
Improving internal procedures and increasing coordination with state governments, civil society, and other government branches; and 

eschewing a primarily bilateral approach and coordinating more through regional mechanisms or partnerships. Internally, increased collaboration between its numerous ministries, state governments, the media, and civil society would enable streamlining of operations.
India and Development Assistance 
India has been helping developing nations since its independence in 1947; referring to it as a new player in the world development scene needs to be more accurate. Despite facing development issues, India committed a portion of its limited resources to aid other emerging nations. It chose to share its knowledge and skills in development as an emotional and conceptual act of solidarity with other developing countries. India's initial development assistance was primarily offered through grants, multiyear loans, and technical help to its neighbors, including Nepal, Burma, and Afghanistan. For instance, in the 1950s, India gave "loans of almost 200 million rupees to Myanmar and 100 million rupees to Nepal."
India realized that a significant barrier to economic progress was a need for more skilled labor. India, therefore, prioritized enhancing the capabilities of other developing nations by providing financial aid for training programs and scholarships for higher education. For instance, India offered scholarships to students from Asian and African countries in 1949. Since then, India has contributed significantly to global development through scholarships and educational exchange. In addition to bilateral assistance for development between 1947 and 1964, India provided support through the multilateral Colombo Plan for Economic Development and Cooperation in South and Southeast Asia (Colombo Plan), which was established in 1950, and the Special Commonwealth Assistance for Africa Program (SCAAP), which was established in 1960. Moreover, it began funding the United Nations Development Program.
India's Increasing Participation in Humanitarian Aid
India's post-conflict contributions are mainly concentrated in three areas: the conflict and post-conflict period, natural disasters like earthquakes, floods, and tsunamis, as well as the aid for COVID-19. India has donated humanitarian help to Ukraine during the conflict, including provisions for children and medical treatment. India also offered assistance to Fiji after storm Yasa devastated the island. The nation has shown greater responsibility in aiding other countries experiencing crises.
India needed to distinguish between support for peace building and development, in contrast to the DAC (Development Assistance Committee) nations. The DAC nations concentrated on closing the "governance gap," particularly in post-conflict states, while India continued to offer support to reduce "capacity gaps." Geo-economic considerations have significantly impacted its development and peacebuilding assistance more than political and ideological considerations since its internal economic reforms and a turn towards the neoliberal policy paradigm in the 1990s. Its development aid shifted towards being more commercially focused with "tied credit."
Since the turn of the century, India has developed into a substantial source of development assistance, even though a sizable portion of its population remains in poverty. It is now part of the non-DAC group of countries, which collectively account for roughly 12 percent of overall aid. According to the International Committee for Red Cross (ICRC), in 2014, India's development assistance climbed from Rs. 134 million in 1990–1991 to Rs. 1.2 billion in 2012–2013. From Exim Bank's Line of Credits, it has expanded to Rs. 6.7 billion as of 2018–19 in grants, loans, and interest rate subsidies (LOCs). 
Principles for Help in Peace building and Development
The formation of India's guiding philosophy for its development and peacebuilding assistance was also affected by its emotional and ideological approach to dealing with underdeveloped nations. India's approach to development and peace building assistance has been influenced by a set of normative and operational principles markedly different from that of the DAC countries. India chose the phrase "development partnership" over "development assistance" or "development cooperation" in the era of globalization. India decided to refer to its connection as a development partnership rather than a donor-recipient one to highlight the egalitarian culture of involvement. Although the guiding concepts are not specified in one text, these are reflected in its administration of development assistance to developing nations.
Conclusion 
The distinctive concepts, techniques, and modalities of India's approach to development and peace building assistance draw attention worldwide. The DAC and non-DRC nations, including India, are working on parallel tracks to provide development and peacebuilding aid because they are wary of one another. It would be advantageous to see the differences as complements to meet the global concerns rather than seeing India's approach to providing development and peacebuilding aid as a challenge to the DCA's established frameworks. Instead of carrying on customary techniques of superimposing the economic and governance models of mature and high-income donors of DAC nations, they should draw some lessons from India's experiences of performing peace building and providing development assistance. 
India has demonstrated a different approach to promoting world peace and offering development aid. The benefit to underdeveloped nations is that they now have another source of assistance for development and peacekeeping. Instead of attempting to achieve consistency, the diversity in the field of development and peacebuilding support in the post-conflict states should be acknowledged.