China, one of the world's oldest civilisations, has a vast history, filled with stories of inventions, modernization, uprisings and protests. Contributing to every fibre of China's story is the youth of the country. Since time immemorial, the students of China have been active participant in not just society and social activities but specifically in matters related to politics. 1989's Pro-Democracy Movement is one such example. It was a student-led demonstration calling for democracy, free speech and a free press. It took place on the monumental grounds of Tiananmen square in China. The protests were halted by a bloody crackdown, known as the Tiananmen Square Massacre, by the Chinese government on June 4 and 5, 1989.
Why did the protests take place?
Here's a timeline of events leading up to the 1989 massacre at Tiananmen Square on the 5th of June:
15th April 1989 – Hu Yaobang was a former Communist Party leader and a high-ranking official of the People's Republic of China. He was known for his liberalism and frank opinions. He believed that Communism could not solve "all of mankind's problems".
Due to such strong revolutionary opinions, he was the favourite of the youth. He suffered a heart attack at the age of 73 and died 15 days later. A day after his death, a small-scale demonstration commemorated him and demanded that the government reassess his policies. A week later, the day before Hu's funeral, some 100,000 students marched on Tiananmen Square, leading to the 1989 Tiananmen Square protests.
Mid May of 1989 – Thousands of people joined the students in Tiananmen Square, with the protest's numbers increasing 10 folds.
13th May 1989 – Few of the student protesters at Tiananmen Square initiated a hunger strike, which inspired others and China saw nationwide strikes and protests.
15th May 1989 – The Chinese government became uncomfortable with the protests. The protests disrupted a visit by Prime Minister Mikhail Gorbachev of the Soviet Union on May 15.
20th May 1989 – Chinese government felt that the demonstrations needed to be controlled as it was getting a lot of international attention. Hence it declared martial law on May 20 and 250,000 troops entered Beijing.
End of May 1989 – It is said that more than one million protesters had gathered in Tiananmen Square. Images of the events were being transmitted by international media to audiences in the west.
4th June 1989 – The Chinese authorities decided to increase aggression on the protestors. At 1 a.m. on June 4, Chinese soldiers and police stormed Tiananmen Square. They fired live rounds into the crowd. Some protestors tried to escape while others fought back by pelting stones at the troops and setting military vehicles on fire. There are estimates that thousands of protestors were killed in the Tiananmen Square Massacre, and as many as 10,000 were arrested.
"We will also not forget about the young people who sacrificed themselves on Tiananmen Square on this day 32 years ago, and year after year, friends in Hong Kong who always mourn June 4 with candlelight." – WANG DAN, ONE OF THE STUDENT LEADERS AT THE 1989 TIANANMEN SQUARE PROTESTS,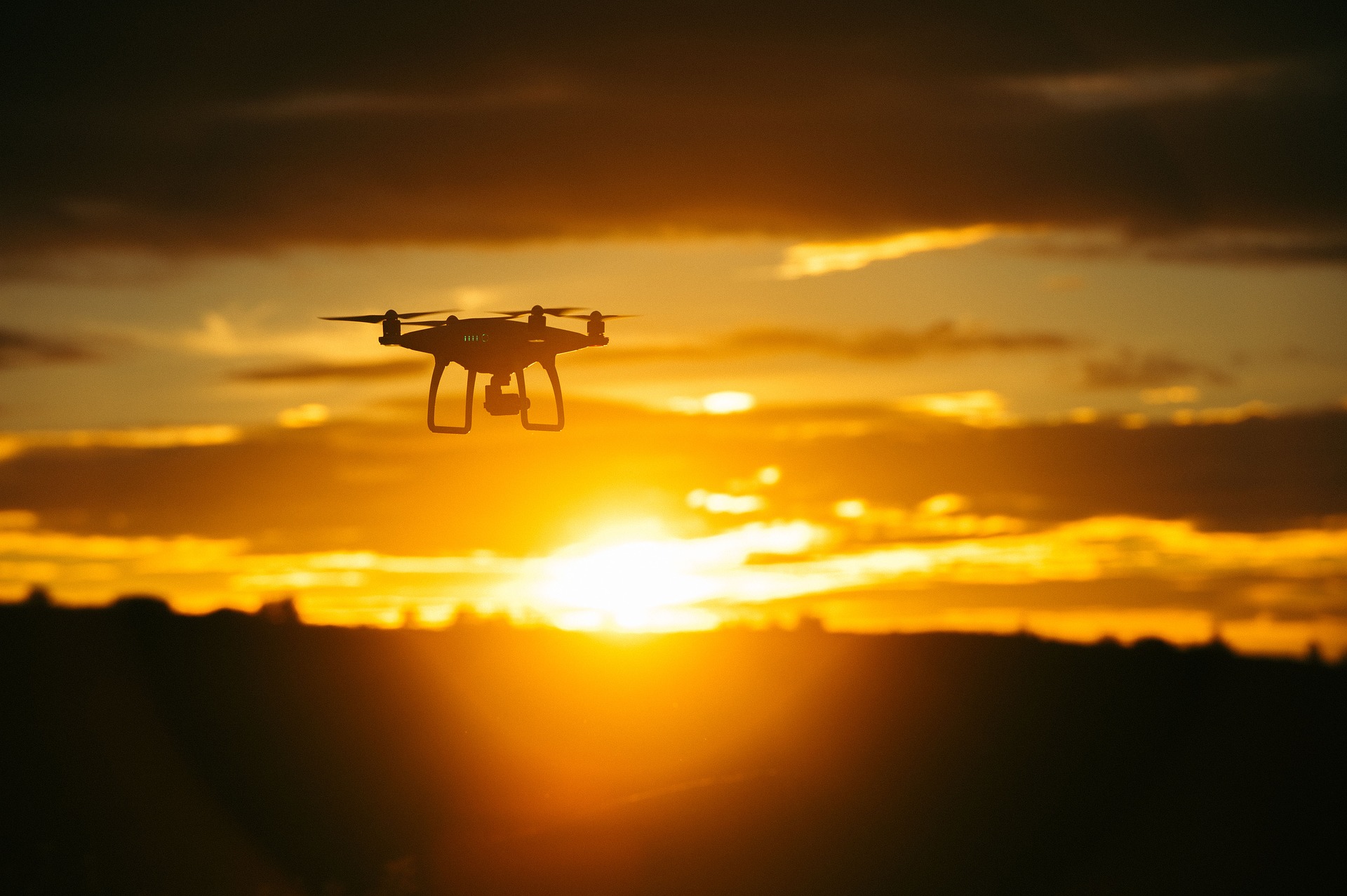 Drones have been essential in the Russia-Ukraine conflict for both reconnaissance and strike operations. Drones have been assiduously utilised by Ukraine to monitor the movements of Russian troops, gather intelligence about them, and engage in infantry and artillery combat. Particularly, their military has targeted the Russians using loitering munition "spy ghost," designed by the US for Ukraine. The Ukrainians have made considerable use of the Turkish Bayraktar drone for both attack and intelligence operations. One facet of contemporary warfare—the employment of drones for both observation and retaliatory action—has been highlighted by the ongoing conflict between Russia and Ukraine and the earlier conflict between Azerbaijan and Armenia. 
To address demand in the security and defence sectors, the Government of India (GOI) has concentrated on obtaining cutting-edge technologies. India has long relied on nations like Israel for its drone needs, but this reliance is gradually giving way to domestic solutions. The drone-related culture in the Indian military is evolving. The Army Aviation Corps is now responsible for ensuring the most effective use of drones, which was formerly handled by the artillery. In light of the ongoing standoff with China, the Indian Army is now using drones at the LAC for observation purposes, which is a big move. Previously only used by the Indian Air Force (IAF), the Army is now for the first time pursuing loitering weapons.
Despite the effects of the worldwide pandemic on several sectors of the economy, the India UAV market, which was valued at $830 million in FY2020, is anticipated to increase at a compound annual growth rate (CAGR) of 14.5% between 2021 and 2026. By the end of 2021, the Indian UAV market might reach $900 million, which is important given that the worldwide UAV market is now valued at $21.47 billion, according to the Observer Research Foundation (ORF).
UAVs have been essential during the COVID-19 epidemic in a variety of capacities, including as a tool for law enforcement, a platform for the delivery of medical supplies, and an e-commerce platform. However, because of sporadic lockdowns imposed in nations around the world that produce and supply UAVs and associated parts, there have been halts or delays in production supply chains because of a lack of raw materials and the labour force required to carry out manufacturing and assembly operations. Although there are prospects for American UAVs and component makers to sell to India, it should be highlighted that the domestic manufacturing market is expanding, which is raising the level of local competition, both for civil and defence uses. Joint ventures have emerged in the UAV industry as a result of the ambitious "Make in India" project of the Indian government, which aims to promote homegrown production in a variety of industrial sectors. Indian startups have also made a lot of forays into the UAV market.
Indian UAV Policies & Reforms
For anyone flying an unmanned aerial vehicle in India, the Ministry of Civil Aviation (MoCA) India published a new set of drone laws and regulations in June 2021. The operator of a UAV must apply for and get a unique identification number in accordance with the new regulations before operating the UAV, unless an exemption is granted. UAV operators will have to submit information on the Digital Sky platform, which is a MoCA-led initiative to control UAV operation and traffic in India, in order to obtain this identifying number. In order to draw investments into this industry, certain Indian state governments have also developed original UAV policies. 
Opportunities
The Indian UAV industry is divided into three major segments, similar to the worldwide UAV market: Original Equipment Manufacturers (OEM), End Users, and Aftermarket. Rotating wings, fixed wings, high-altitude long-endurance (HALE), medium-altitude long-endurance (MALE), and unmanned combat aerial vehicles are among the UAV kinds that are currently available (UCAV). In addition to manufacturing, there are prospects in the fields of hardware, software, and value-added components.
In India, the use of commercial UAVs is expanding at an exponential rate in the following industries: forestry, mining, power, railways, construction, highways, e-commerce, homeland security, smart city and urban development initiatives, and media. Applications for collecting and sharing real-time data include site inspections, surveillance, and monitoring. 
Opportunities for anti-drone systems exist in the defence industry, particularly in the fields of sensors, phased array radar, radio frequency (RF) sensor, electro-optical and infrared (EO/IR) systems, navigational satellite jammer systems, and RF jammer and laser-directed energy weapon (Laser-DEW) systems. After the recent UAV attack on the Indian Air Force station in Jammu, the need for anti-drone equipment has grown even more. Border security, crime prevention and control, and anti-terrorism applications are other potential areas of application.
Challenges
Potential end-users are prevented from maximising the use of UAVs in their operations by the policy environment for UAVs in India. The present drone regulations state that all UAV importers must first get a "Certificate of Manufacture" before submitting an application via the Digital Sky platform to the Directorate General of Civil Aviation (DGCA). The importer must submit an application for the granting of an import clearance certificate to the Directorate General of Foreign Trade after receiving approval from DGCA (DGFT). The Directorate General of Foreign Trade shall regulate the import of unmanned aircraft vehicles and systems (DGFT).
To impart the essential skills to operate their UAVs in India, international providers may need to engage in training and certification programmes. Building up this infrastructure is crucial to preventing supply-related sector bottlenecks. International suppliers may be encouraged to form joint ventures or participate in the production or assembly of UAVs in India via "Make in India" incentives, such as the relaxing of FDI laws. This will increase the number of local rivals in the already crowded field of domestic producers, making it harder for global OEMs to compete on price.
India clearly has the potential to become the worldwide hub for the newest drone technology because of its persistent commitment to embracing innovation to address societal and environmental problems. Government encouragement and loosened regulations will also provide manufacturers and drone businesses the much-needed boost they need to reach previously unimaginable heights.