It is no news that India's valiant militaria efforts and aggressive political stance assisted in liberating Bangladesh from Pakistan in 1971. Numerous events in the recent past have testified to the strong ties both these nations share. For instance, during the 26th January processions at the Rajpath, the rare sight of Bangladesh Army contingent proudly marching their way in the center, was exceedingly an appeasing sight. As both India and Bangladesh share the golden jubilee of one of the finest military victories in modern history, it is imperative to shed more light on the bilateral-defense relations between the two nations and how they have grown over the years.
India-Bangladesh Defense Cooperation – Coming of Age 
With the incorporation of Mukti Bahini forces in the Indian Army during the 1971 war to the recent undersigned Memorandum of Understanding between the two countries, India and Bangladesh have further strengthened their defense relations. The defense relations between the two nations have had significant progress in the last few years. There have been many instances of military training programs, joint exercise and humanitarian assistance and disaster relief. However, developments in the area of defense cooperation have been taking place in the absence of any formal mechanism until 2017. This therefore cast a big shadow of doubt on its sustainability. Thus, upon the last visit of Bangladesh's Prime Minister Sheikh Hasina in April 2017, the two countries signed the agreement entailing the defense relations, cooperation and peace.
For a very long time, both the countries have had their fair share of differences faltering their defense relationship. While the military relations trace back to the very inception of Bangladesh, the changing attitudes of Bangladesh's ruling party with respect to India's security concerns have strained the ties. India, time and again, has hinted on the presence and rise of many insurgent groups in the northeastern region. It also expressed its critical concerns against Pakistan's militant organizations using Bangladesh as a transit point to fuel their vicious activities. With repeated urges from India to Bangladesh to take cognizance of the matter, only to be met with denials about their existence, proved to be a turning point for the bilateral relationship. It was only until 2009 when Prime Minister Sheikh Hasina took charge and expressed her intent to resolve the issues surfaced by the Indian intelligence agencies, things took a turn for the better. Delivering on her commitment, Bangladesh took measures that helped in the arrests of top insurgent and separationist leaders like Arabinda Rajkhowa and Ranjan Daimary and strived to fix the cracks in the bilateral relationship.
Military Training and Joint Exercises
The defense relationship between the two countries have scaled up a notch between the two countries. Sampriti is one such joint military training exercise which started in 2009 between the armies of India and Bangladesh. It is an ongoing exercise and has completed nine editions since Bangladesh's inception. Sampriti entails a Command Post Exercise and a Field Training Exercise. The common agenda of both the countries to work in countering terrorism and get familiar with each other's organizational structure and tactical drills. The training finally culminates with a final validation exercise, where the troops of both armies jointly practice a Counter Terrorist Operation in a controlled and simulated environment.
Furthermore, another military exercise took place in the early April of 2021, "Shantir Ogroshea" which comprise of four different nations, including 30-member Indian Army team in Bangladesh. The exercise, along with Indian and Bangladesh army, was graced by Royal Bhutan Army and Sri Lankan Army. The agenda of the exercise was to ensue peacekeeping operations, to which military observers from the US. UK, Turkey, Saudi Arabia, Kuwait and Singapore were also in attendance.
Conclusion
Despite the positive beginning of Bangladesh and India, the mutual relationship, especially with respect to defense and militaria, has been filled with ups and downs. The reasons for this curvy ride are Bangladesh Army's historical connection with the Pakistan army. Almost 28,000 soldiers were repatriated from the Pakistan Army and therefore, brought the inherent Pakistani values too. However, as new generation of army officials surfaced and the preceding Pakistan-migrated generation of senior soldiers withered away, new nationalistic and indigenously trained officers coupled with UN peacekeeping missions have only strengthened the militaria ties between India and Bangladesh. 
Furthermore, the common intention of battling terrorism under the able leadership of Sheikh Hasina along with a shared fear of China eagling on the north—eastern periphery of India, invariably warrants both the nations to stick together and indulge in denser defense exercises and training programs in furtherance of an anticipated war. In addition, peace and tranquility in the Bay of Bengal is an important aspect which requires both the nations to play a crucial role. Though the Bay region has not recorded any major incidents of disturbance albeit some petty dacoity and thefts, the region remains prone to organized crimes such as human trafficking, narcotics and arms smuggling etc. Therefore, not just the Army, but the Navies of both countries are required to coordinate and cooperate to tackle these foreseeable challenges.
Written by Hamza Jamal is presently reading law and writes for The Wonk on polity and world affairs.
Kamikaze Drones – Latest from Russia Ukraine War Front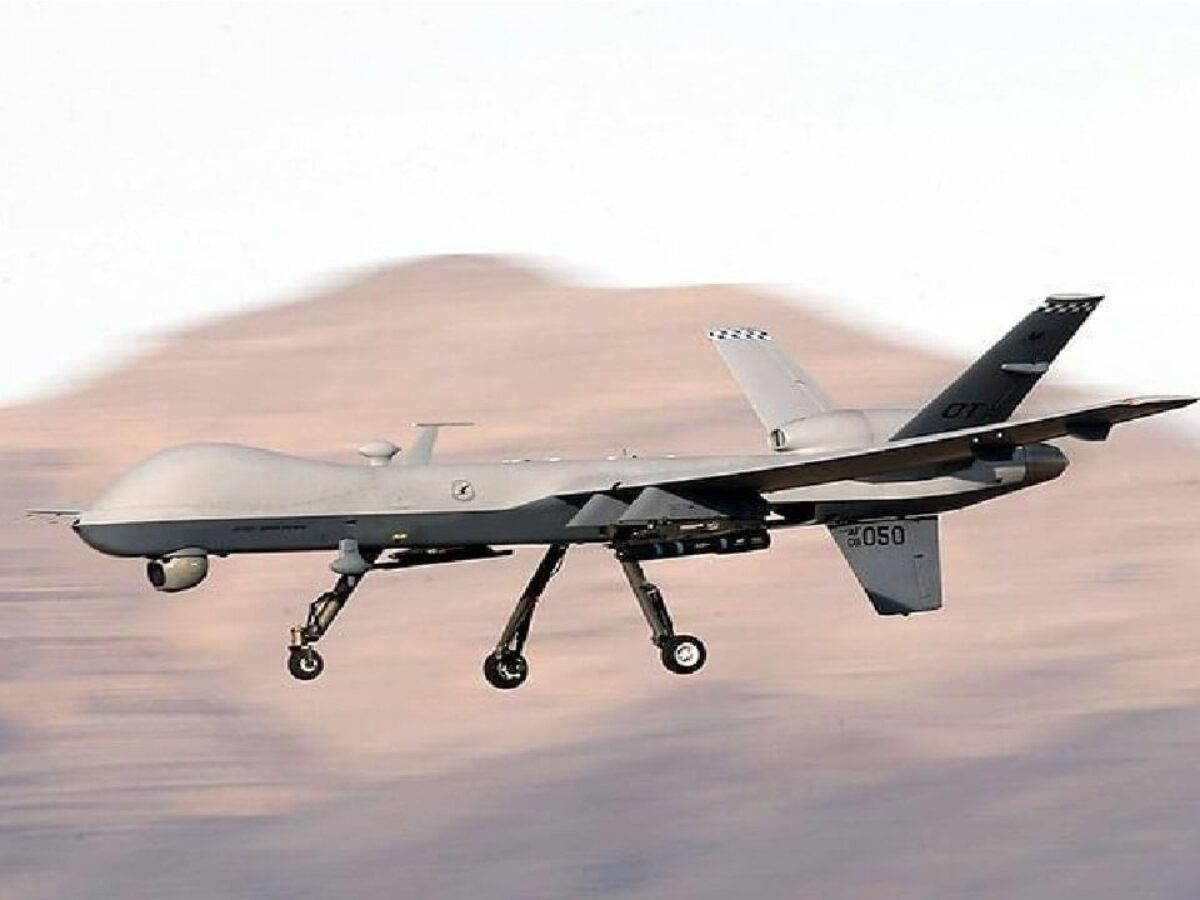 Drones or unmanned aerial vehicles (UAVs) are aircraft that do not require a human pilot onboard. They can perform various functions such as reconnaissance, surveillance, communication, or combat support. However, there is a special type of drone that is designed to be used as a weapon itself. These are called Kamikaze drones or loitering munitions. 
Kamikaze drones are aerial weapon systems that can loiter around the target area passively for a while before striking once a target is found. They explode when they contact the target and are loaded with explosives. Because their wings fold out as they are launched, they are also known as switchblades or suicide drones.
Various nations and actors have utilised kamikaze drones in an array of wars and crises. They have benefits like stealth, accuracy, cost-effectiveness, and drawbacks including vulnerability, moral dilemmas, and a finite range. They differ from UAVs in their use, functionality, and design. We shall examine the development, characteristics, uses, and implications of kamikaze drones in contemporary warfare in this article. 
Evolution of Kamikaze Drones
The concept of kamikaze drones is not new. It dates back to World War II when Japan used manned aircraft loaded with explosives to conduct suicide attacks against Allied ships. These were called kamikaze (divine wind) missions, and they caused significant damage and casualties to the enemy. However, the modern version of kamikaze drones emerged in the late 20th century, with the advancement of technology and miniaturization. 
The US was one of the first countries to develop and deploy loitering munitions, such as the Harpy anti-radar drone developed by Israel Aerospace Industries (IAI) in the 1980s. The Harpy could detect and destroy enemy radar emitters autonomously. Since then, several countries have developed and acquired their versions of kamikaze drones, such as Israel's Harop and Hero series, Turkey's Kargu and Alpagu series, China's CH-901 and WS-43 series, Iran's Raad-85 and Ababil-3 series, etc. Some of these drones can be launched from ground vehicles, aircraft, ships, or even soldiers' backpacks.
Kamikazes in the Russia-Ukraine War
In the Russia-Ukraine war, both sides have been using various types of drones and UAVs for surveillance, reconnaissance, communication, and combat support. However, since autumn 2022, Russia has been using a new type of drone that has caused significant damage and casualties to the Ukrainian forces. These are the Iranian-made Shahed-136 kamikaze drones.
What are Shahed-136 Kamikaze Drones?
The Shahed-136 kamikaze drones are loitering weapons that could fly independently or remotely to a target location and then detonate upon collision, destroying both the target and themselves. Russia refers to them as Geranium-2. They contain explosives in a warhead on their nose and are programmed to hover over a target until told to attack. The Shahed-136 has a wingspan of around 2.5m (8.2ft) and is difficult to detect on radar. It has a range of about 2,000 kilometres (1,240 miles) and an endurance of up to ten hours. It has a cargo capacity of up to 50kg (110lb) and a top speed of 250km/h (155mph). It can direct itself to its target using GPS or inertial navigation technologies.
How are Shahed-136 Kamikaze Drones Used by Russia?
Since October 2022, Russia has started utilising Shahed-136 kamikaze drones to target Ukrainian forces along the Donbas front line. Since then, Russia has launched over 300 drone strikes, killing over 200 soldiers and wounding over 500 more, according to Ukrainian sources. Russia has also targeted civilian infrastructure, including power plants, bridges, railroads, and factories. Russia frequently employs swarms of drones to overpower Ukrainian air defences and cause confusion and panic among troops. Drones are also used by Russia to offer real-time intelligence and guidance for artillery and missile attacks. Russia maintains that the drone operations are in response to provocations and violations of ceasefire agreements by Ukraine.
How is Ukraine Trying to Combat Shahed-136 Kamikaze Drones?
Ukraine has been trying to counter the drone threat by using various means such as small arms fire, heavy machine guns, portable anti-air missiles, electronic jamming devices, and counter-drones. However, these methods have proven to be ineffective or insufficient when faced with large numbers or high speeds of drones. Ukraine has also sought international assistance and support to enhance its air defence capabilities and acquire more advanced drones and UAVs. The US has said it is supplying Ukraine with 700 of its Switchblade kamikaze drones, but it is unknown whether any have been used. The US has also provided Ukraine with Javelin anti-tank missiles, radars, communications equipment, and training. Ukraine has also used its kamikaze drones to attack Russian targets in Crimea and inside Russian territory. In autumn 2022, Ukraine used kamikaze drones of some sort to attack a Russian military base in western Crimea, an airbase near Sevastopol, and ships in Sevastopol harbour. In December 2022, Ukraine used kamikaze drones for three separate attacks on airbases at Saratov and Ryazan – both hundreds of miles inside Russian territory.
Development of UAVs and Drones in the India-Pakistan Equation
India and Pakistan are two rival neighbours in South Asia who have been engaged in several wars and conflicts over the years. Both countries have been developing and acquiring UAVs and drone technologies for military and civilian purposes. However, there are some differences in their approaches and achievements in this domain. The following table summarizes the comparison of India and Pakistan in UAV and drone technology:
| Aspect | Pakistan | India |
| --- | --- | --- |
| Market size | Smaller and more focused on military applications | Larger and more diverse with potential use cases in various sectors |
| Talent pool | Smaller and more dependent on foreign partners | Larger and more independent with domestic innovation and development |
| Policy framework | Supportive but less transparent and consistent | Supportive and more liberal and progressive |
| Ecosystem | Vibrant but less mature and competitive | Vibrant and more mature and competitive |
| Strategic advantage | Higher due to geopolitical location and security interests | Lower due to geopolitical location and security interests |
| Import dependence | Higher for high-endurance and combat-capable platforms | Lower for high-endurance and combat-capable platforms |
| Cybersecurity threats | Higher due to hostile actors and weak systems | Lower due to hostile actors and strong systems |
| Ethical and legal issues | Higher due to autonomous targeting and accountability concerns | Lower due to autonomous targeting and accountability concerns |
India has a growing UAV and drone technology industry that is diverse and innovative in various domains and a supportive policy framework and a vibrant ecosystem of drone startups and companies. But with rapidly failing nations as neighbours, India must ensure all border security organizations are adept and capable of utilising these drones to maximum capability.