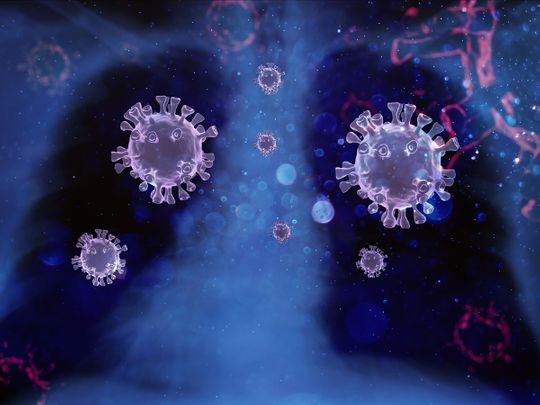 DRDO's anti-COVID 2-DG drug launched. Will this 'oral Made in India Drug' work effectively against the virus?
The Drugs Controller General of India (DCGI) has granted emergency use authorisation to 2-deoxy-D-glucose (2-DG) drug developed by the Defence Research and Development Organisation (DRDO) as an adjunct therapy in moderate to severe COVID-19 patients. Defence Minister Rajnath Singh and Health Minister Dr. Harsh Vardhan on Monday released the first batch of this indigenously developed anti-COVID-19 drug.
The 2-deoxy-D-glucose drug is the first of its kind medicine in India meant to treat COVID-19 infections. The oral drug has been developed by DRDO's Institute of Nuclear Medicine and Allied Sciences (INMAS) in collaboration with Dr. Reddy's Laboratories.
Although in recent times, multiple questions were raised regarding the effectiveness of several drugs including Hydroxychloroquine, Remdesivir, Ivermectin, but the 2-DG is the first in India that is being termed as an anti-COVID drug and DCGI has also allowed the emergency usage of the drug to treat COVID patients.
How will this oral drug work?
The innovative therapeutic drug is the first-ever 'fully Made in India' anti-COVID medicine, which works to stop the growth of virus in the body and reduce the patient's need for external oxygen. The drug is a glucose analogue, which looks like glucose but actually is not. As the virus needs glucose for energy to multiply itself, the virus will take this drug which is a glucose analogue mistaking it as glucose. The drug will then hamper the growth of the virus and its capacity to multiply.
The drug basically accumulates in the virus-infected cells and prevents the growth of the virus by stopping viral synthesis and energy production. The drug's capacity to selectively accumulate in virally infected cells makes this drug highly unique.
Apart from this, the drug has shown super effectiveness in clinical trials. The laboratory experiments carried out by scientists of INMAS-DRDO in collaboration with the Centre for Cellular and Molecular Biology (CCMB), Hyderabad, found that the drug is effective against SARS-CoV-2, the virus that causes the COVID-19 infection.
2-deoxy-D-glucose successfully completed its Phase 3 trials in November 2020 and stage trials were successfully carried out between December 2020 and March 2021.
Dosage & advantages of the drug:
The drug will be in a glucose form and therefore can be taken orally with water, twice a day. Also, a COVID-infected person needs to take this drug for about five to seven days in order to get completely cured.
Apart from this, being in a glucose form, it is very easy to produce this drug and therefore, it can be made available in large quantities within a small period of time.
President Joe Biden's Conversation with the Cambodian Prime Minister Hun Sen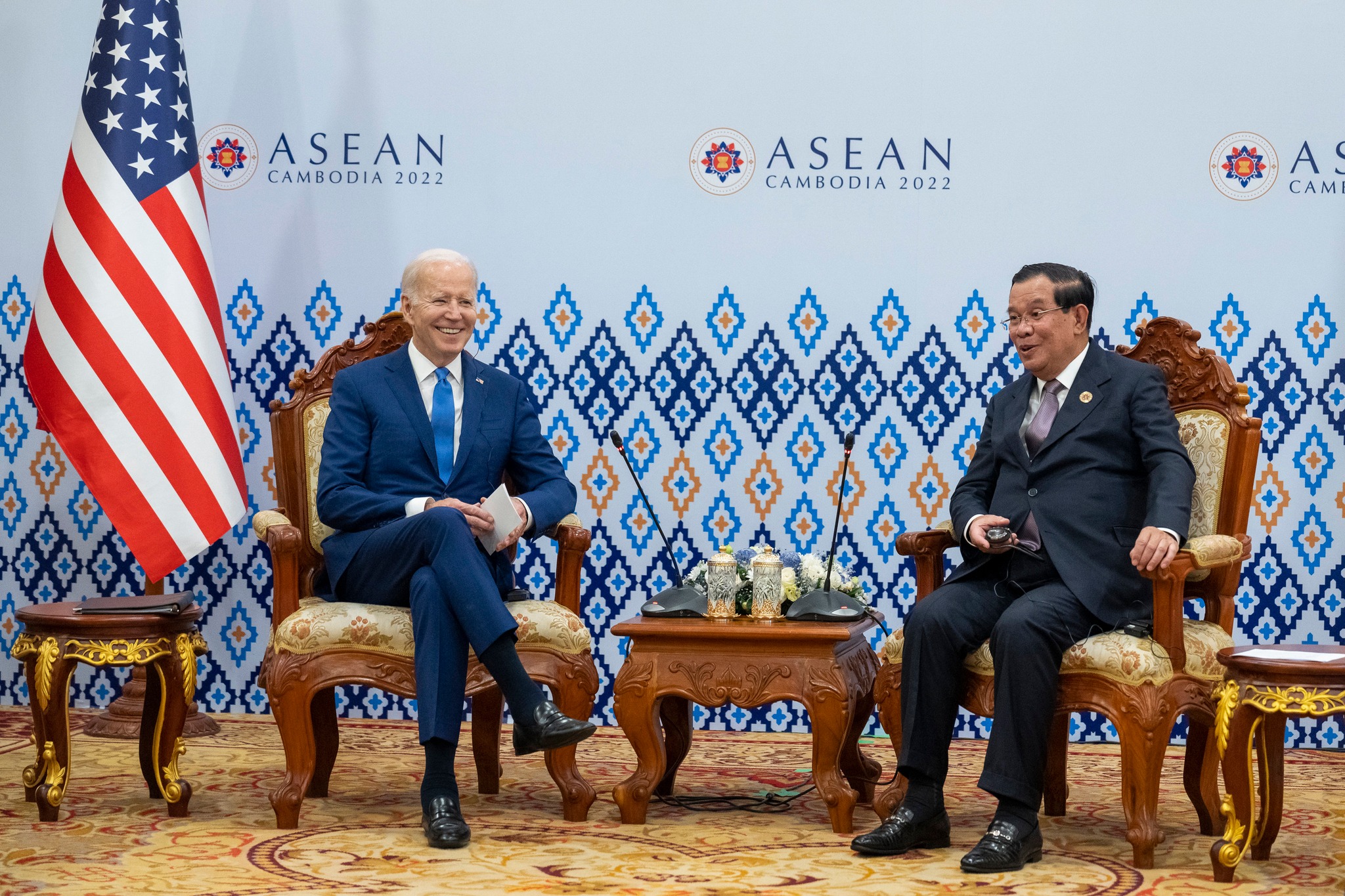 President Joe Biden landed in Cambodia on Saturday and supported the ASEAN nations. Before the eagerly anticipated Group of 20 summits next week in Indonesia, where Biden will meet with Xi for the first time in person since he took office, there will be a weekend of meetings in Cambodia. Before meeting with Xi, the president can engage with US allies at the ASEAN summits and the East Asia Summit on Sunday, both in Phnom Penh.
The US-ASEAN Comprehensive Strategic Partnership, which, according to Biden, "will tackle the biggest issues of our time, from climate to health security, defend against the significant threats to rule-based order and threats to the rule of law, and build an Indo-Pacific that's free and open, stable and prosperous, resilient and secure," was announced as "another critical step" toward building on the group's progress during his remarks at the summit. He cited a budget proposal for $850 million in support for Southeast Asia while praising the US's current financial commitments to ASEAN.
"This is my third journey and third summit, my second in person." The value reflects the United States' commitment to our relationship with ASEAN and our dedication to the region's centrality. The core of the Indo-Pacific strategy of my administration is ASEAN. In his opening remarks to the meeting, Biden said, "And we continue to reinforce our resolve to work in lockstep with an empowered, united ASEAN."
To build on the ASEAN leaders' conference in Washington earlier this year, the president's first meeting in Cambodia was with Prime Minister Hun Sen of Cambodia.
From the beginning of his presidency, Biden "was intent on elevating our engagement in the Indo-Pacific," according to national security adviser Jake Sullivan, and his attendance at the ASEAN and East Asia summits this weekend will highlight his accomplishments to date, including the Indo-Pacific Economic Framework unveiled earlier this year and security partnership initiatives.
"He's coming into this series of summits with that track record of success and purpose behind him, and he wants to be able to use the next 36 hours to build on that foundation to move American engagement forward, as well as to deliver several actual, practical initiatives," Sullivan said.
New initiatives on maritime cooperation, internet connectivity, and economic investment are some of these valuable measures, according to Sullivan. He added that Biden will soon begin a new maritime initiative that will "focus on using radio frequencies from commercial satellites to be able to track dark shipping, illegal and unregulated fishing, and also to improve the capacity of the countries of the region to respond to disasters and humanitarian crises."
Further, he added, Biden will also emphasize a "forward-deployed posture" toward regional defense to demonstrate that the US is actively pursuing security cooperation.
Biden also mentioned a brand-new US-ASEAN electric car infrastructure program during his speech.
He described the project as "a collaborative effort to build an integrated electric car ecosystem in Southeast Asia, enabling the region to achieve sustainable energy, economic growth, and ambitious emissions reduction targets."
Discussions on coordination "to continue to impose costs and build pressure on the junta" will also be centered on Myanmar, which was the subject of a February 2021 coup that ousted the country's democratically elected government.
Key Highlights
Concerns raised by Biden regarding Chinese activity at the Cambodian Ream Naval Base. The president expressed concern over the circumstances at Ream Naval Base and emphasized the value of complete transparency regarding the PRC (China's) military activities there.
The US President congratulated Cambodia's Prime Minister for backing Ukraine at the UN and spoke about the turmoil in military-ruled Myanmar.
President Biden also conveyed his gratitude to Cambodia for supporting resolutions at the UN to defend Ukraine from the brutal assault of Russia.
He thanked Cambodia for holding the ASEAN helm through a trying year.
The leaders "reflection on the historic US-ASEAN Special Summit's success in Washington, DC and applauded plans to establish a US-ASEAN Comprehensive Strategic Partnership at the annual US-ASEAN Summit later that day."
Along with the ASEAN Five Point Consensus, they also discussed the crisis in Burma and ASEAN's reaction, highlighting the international community's crucial role in restoring of democracy and stability in Burma.
In addition, Biden urged releasing activists like Seng Theory and a dual US-Cambodia citizen arrested on politically motivated allegations. The commitment of the United States to the Cambodian people and their goals for a more wealthy, democratic, and independent nation was reaffirmed by President Biden.