As COVID-19 cases start to intensify again after a short and peaceful interlude, the viral disease again stresses the issue that whether the disease is just a mere health emergency confided to its medical liabilities, or is it a National Security concern at large as it ostensibly affects the decisive decade i.e., 2020-2030. The Covid outbreak has conveniently presented an opportunity to reconsider the current emergency and disaster-response authorities. Not only has the disease threatened the well-being of the nation and its population but also has diverted the attention and resources of the government away from other national security threats. Hence, it is necessary for a country like India to explore and amend the old statutory framework that simply negates the healthcare challenges as national security threats. Furthermore, the geographical challenges which India anticipates with respect to China in terms of war increases manifold ever since the controversy regarding Covid-virus being synthesized in Wuhan's lab has surfaced. The controversy did not gain major traction with WHO and other global authorities brushing it away by calling it a baseless narrative. However, if at all there is a possibility of the virus being intentionally homegrown or domestically synthesized, India should put its guards up against a major biological war.
Global Perspective
It was on March 13, 2020, when President Donald Trump invoked the National Emergency Act and the Stafford Act in response to the novel coronavirus. It was the first time that a leader of a State equated a Health crisis to a National Emergency. Needless to say, the risks of Covid were exceedingly high and the casualties caused were also unparalleled. Therefore, as the well-being of the nation was threatened and the attention and resources of the government were diverted into one single crisis as opposed to other major risks, calling it a National Security concern is simply textbook-accurate. However, the current US Federal Law is rusted when it comes to dealing with high-risk virus outbreaks that have catastrophic consequences. While it acknowledges that disease outbreaks as potential threats to national security, the orientation however is statutorily limited in preparation and prevention but has absolutely no strategical way out once the disease spreads domestically. The organization of emergency response in Federal Law presently is unilateral as opposed to the disease in hand which is rather multi-lateral.
Covid-19 has not yet perished and it is highly unlikely that it is the last one of its kind. Future diseases with more serious casualties are likely to occur again as also attested by Bill Gates in one of his Ted Talks Speeches. Hence it is necessary that disaster response and national security should not be branched into two separate paradigms by the policymakers and must be conjoined into one. Acknowledging public health crisis naturally constitutes national security and is, therefore, an important conceptual step. Hence as for the US, the Federal Law must fill up the gaps that Covid-19 has thrown a spotlight on. For instance, invoking National Emergency Act was surely a brilliant move but it lacked execution. It was not exactly Congress but the law, in general, that was weak. The nature of the said statute is such that the Federal structure takes a back seat when the provision is invoked and consequently the states are left with a very large leadership vacuum which is an absolute necessity in response to such a crisis., As a result, President Donald Trump and his cabinet were widely criticized for this move as the underlying statutory framework limits the federal government's involvement in disaster response.
On the other hand, New Zealand under the able leadership of Prime Minister Jacinda Adern garnered lavish global praise for controlling the Covid-19 pandemic exceedingly well. While, thinkers and authorities like Thomas J. Bollyky, director of the Global Health program at the Council on Foreign Relations believe that the nation has an advantage of a relatively isolated location which invariably means that the country has far fewer visitors from China or other infected areas. In addition, the director also contended that the country is also small and rich with a population widely spread out, and therefore, the success of Kiwis cannot be replicated in a populous country like the US. However, the arguments appear to be mere evasive assumptions, and credit to New Zealand's administration must be given on all accounts, especially for taking immediate cognizance of the disease, unlike President Donald Trump who completely trivialized the issue when it first surfaced.
India's imminent need to take cognizance of Bio-Warfare
With a strong sense of 'We are in this together' echoing around the world, there has been a fair share of blame game amongst the countries as well. While the infamous 'virus escaped from Wuhan Institute of Virology' remains at the top of the 'it's your fault' pyramid, the US remains second. And it's China that has blamed the US Army for bringing the Virus to their country. Chinese diplomacy has simply rested its argument on the fact that the virus was engineered in the US and was deliberately sent to China to halt the country's progress. The blame game will continue to exist suiting to different political spheres of distinct nations. However, it is imperative for India to consider, collocate and confidently approach the possibility of bioterrorism.
Indian military at large is not as technologically advanced as the militaries of China and the US. Although training programs concerning chemical, biological, radiological, and nuclear attacks, the programs are on the back burner stewing in their own resourceless gravy. Furthermore, the country has a wide population with health facilities already taking a knee due to this pandemic. Thus, the possibility of a bio-warfare happening is indicative of India already sitting on a virus time-bomb. Japan has already taken cognizance of the matter and has started building its response against a bio-terror attack. For the first time, the country has imported five types of live viruses – Ebola, Marburg, Lass, Crimean-Congo, and South American viruses to study detection and precaution measures. Something, which India does not actively intend to do.
Another reason why India must not dismiss the possibility of a bio-war attack in the near future is simply the rise in the number of Bio-genetics labs in the US, China, and other states. While Iran and North Korea are believed to possess chemical weapons, countries like the US, Europe, Russia, and Australia also have around 50 functioning or under-construction security labs solely for the study of dangerous pathogens and churn out efficient results for their respective countries. In addition, virus sensors are largely ineffective and hence it becomes increasingly easy for a terrorist to simply ferry a contagion to other countries. The said virus can be mixed with powders, and aerosol sprays or can be infected through main, envelopes, or newspapers.
Chemical weapons were recently used in Afghanistan where people were seen suffering from blisters, severe anxiety, etc. Pertinent to mention, China endorsing and recognizing the recent Taliban takeover in Afghanistan and the nation experiencing biochemical attack episodes projects a highly probable image of the former vehemently supplying the latter with weapons and armory. Therefore India, on all accounts, must not be an ostrich for biochemical or genetic warfare in the coming future. While the United Nations explicitly bans the use of chemical weapons, the regulations are only bound to the member countries and thus can easily be used by an adversary. Quoting the former Chief of the Army Staff, General Bipin Rawat, a country like India must be prepared for all kinds of threat.
Virginia Hall: The Dauntless Spy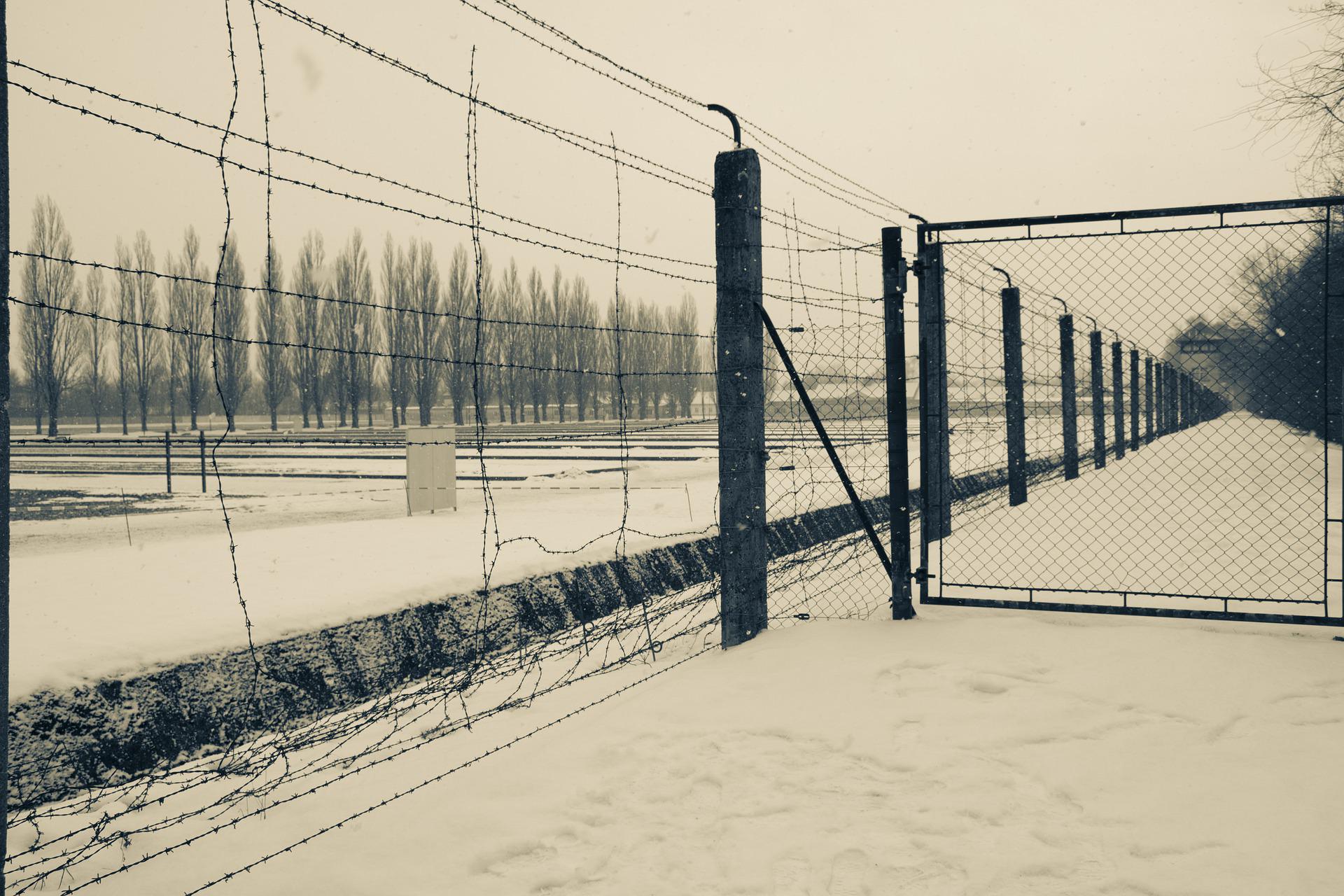 Working as an Allied spy undercover was demanding. They pretended to be ordinary citizens, creating false names, documents, and cover stories while establishing confidence within secretive networks created through shared sorrow and purpose. And they did it all while fearing being found by French double agents, Nazi sympathisers, or the Gestapo. Many were apprehended and killed by gunshot or hanging.
Members of the French Resistance, the Special Operations Executive (SOE), and the Office of Strategic Services (OSS) fought complicated and sophisticated fights that helped reverse the course of World War II. Virginia Hall Goillot was one of their most notorious operators. 
Hall worked with the SOE, OSS, and CIA for almost 20 years. Her French Resistance colleagues dubbed her La Dame Qui Boite or the woman who limps. The Gestapo eventually used the term in whispers about her victories against them. Fascination and intrigue were all she got – she was never arrested by the people who were after her. Even after her legendary career, she avoided discussing it.
Foray into the World of Spies
Hall attended Radcliffe and Barnard Colleges for a short time. She then moved to Paris to study and fell in love with the country. She opted to pursue a career as a diplomat.
She wanted to be an ambassador, but the State Department turned her down despite her repeated applications. It's worth noting that women made up only six out of 1,500 US ambassadors at the time. Hall was hired as a clerical assistant at a US consulate in Turkey. However, she shot herself in the foot while bird hunting. Her left leg was amputated below the knee due to gangrene. Her rehabilitation was arduous and painful, as she learnt to walk with a clumsy wooden limb. It was, however, a watershed moment. Her injury may have actually strengthened or reawakened her resilience, allowing her to do great things.
When Nazi Germany invaded France during World War II, Hall volunteered to drive an ambulance for the French. France was quickly surrounded and forced to evacuate to Britain. She was introduced to British intelligence after an accidental meeting with a spy. This one-legged American woman was among the first British spies dispatched into Nazi-occupied France in 1941 after receiving scant training. She pretended to be a New York Post reporter.
Cover tales are vital for any effective spy, not just to escape foreign foes but also to maintain secrets among peers in the case they are apprehended. People and families with legitimate names, real locations, and real occupations face huge reprisals from the Germans. The Gestapo's standard practice was interrogation and torture, and many people's spirits were broken. Because the United States was still a neutral nation in the war, Hall's cover as a French-American stringer for the New York Post allowed her dispatches to be published unfiltered. Brigitte LeContre became her public persona, and her SOE reports were sent under a variety of codenames throughout the war, including Marie Monin, Diane, Germaine, and Nicolas.
Encounters with the Gestapo
There were setbacks, particularly in the beginning, when members of her network were apprehended and killed. Hall, on the other hand, was a natural spy, always one step ahead of the Gestapo, the German secret police. Virginia Hall was, to some extent, unnoticed. She was able to exploit the Gestapo's chauvinism at the time. Neither the Germans nor the British believed that a woman could be a spy early in the war.
Hall was based in Lyon, a city in eastern France. She first sought refuge in a convent, where she persuaded nuns to assist her. She made friends with a female brothel owner and learned that French prostitutes had obtained intelligence from German troops. Hall arranged and provided safe shelters and intelligence to French resistance fighters. This was not overlooked. The Germans realised they were pursuing a hobbling lady.
Hall's look was continually changing. In the course of an afternoon, she might be four distinct ladies with four different code names. Klaus Barbie, the notorious Gestapo officer known as "the Butcher of Lyon" for the thousands of people tortured and slain by his men in France, was the guy she was after. "The Enemy's Most Dangerous Spy — We Must Find And Destroy Her!" Barbie ordered "wanted" posters of Hall, which featured a drawing of her above the words "The Enemy's Most Dangerous Spy — We Must Find And Destroy Her!
Around the end of 1942, the Nazis appeared to be closing in on Hall. She narrowly escaped to Spain after a difficult trek that entailed travelling 50 miles in heavy snow through the rugged Pyrenees Mountains for three days. Hall was detained when she arrived in Spain because her passport lacked an entry stamp. She was liberated after six weeks and returned to the United Kingdom.
Back to France
The United States, on the other hand, was beefing up its own intelligence arm, the Office of Strategic Services, or OSS, which had little presence in France. The Americans required Hall, but Nazis were everywhere, making her job much more difficult.
In 1944 and 1945, Hall's second tour in France was even more successful than the first. She ordered airdrops for the resistance fighters, who detonated bombs and destroyed railways. Villages were recaptured long before Allied forces marched deep into France. Hall's network grew to 1,500 people at its peak, including a French-American soldier named Paul Goillot, who would later become her husband.
She relocated frequently, took numerous aliases, and used techniques unique to her character while working with the OSS. Gestapo and Nazi sympathisers were on the lookout for suspected spies as D-Day approached, and she was the most wanted. Hall pretended to be a milkmaid, dressed in ancient, flimsy clothes and bleached her naturally brown hair grey. During the day, she worked as a farmer in secret, and at night, she ran resistance missions. During some of the contacts, German troop movements and information were exchanged, while others included airdrops to the Maquis. Hall put the parachutes in a donkey cart and handled the supplies to obscure the evidence of the drops from adjacent surveillance teams.
And what did Hall say about the war? She never talked about it.
Both the British and the French privately acknowledged Hall's assistance. President Harry Truman intended to honour Hall with a public ceremony at the White House. Hall declined, stating that she preferred to stay anonymous. The Distinguished Service Cross was awarded to Hall by William Donovan, the OSS chief, making her the only civilian woman to win one during WWII. The only outsider at the wedding was Hall's mother.
Hall subsequently went on to serve for the newly founded CIA, which succeeded the OSS, for 15 years, largely at the headquarters. These were not her most joyful days. She thrived on the adrenaline rush of acting on her own in the field during a battle. She was now mostly confined to a desk. Hall left the company in 1966 and never spoke publicly again. Her tale was kept hidden from the public until she died in Maryland in 1982. Much of her World War II work is still classified. Virginia's bag radio, British ID, and several personal files are on display at the International Spy Museum in Washington, DC.
She rarely spoke of her wartime work, saying, "Many of my friends were killed for talking too much."