When India gained independence in 1947, it was split into two Pakistans. West Pakistan, which is now recognized as Pakistan, and East Pakistan, which is now known as Bangladesh.  In quantitative terms, the distance between these two Pakistans was more than 2000 kilometres, but in cultural terms, it was considerably greater.
Field Marshal Ayub Khan handed over the leadership of Pakistan to General Yahya Khan in 1969, and elections were held the following year. These were Pakistan's first elections essentially as an independent country. The majority supported Rahman in the 1970 elections, and he should have been elected Prime Minister, but Pakistan's military rulers prevented this. For several weeks, Bhutto met with Mujibur Rahman, but when nothing was accomplished, Yahya Khan began attempting to exploit East Pakistan.
India has always been a strong supporter of the Awami League and Mujibur Rahman. Indira Gandhi, the then Prime Minister of India, decided not to intervene immediately during the Pakistani Army's assault. The Indian Army's Eastern Command, on the other hand, took over East Pakistan's operations.
The Indian Army initiated 'Operation Jackpot' on May 15, 1971, and began offering training, arms, money, and ammunition to the 'Mukti Vahini' rebels. East Pakistan's military, paramilitary, and civilian armies were known as the Mukti Vahini. Its purpose was to use guerilla warfare to achieve East Pakistan's sovereignty. The Indian Army had not yet joined the conflict, but Pakistan provided a pretext to do so in December 1971. In expectation of an invasion from India, the Pakistani Air Force bombed the western provinces on December 3, 1971. India had declared war on Pakistan by the dawn of December 4th.
PM Indira Gandhi strategized on a number of issues before the start of the 1971 war. She allowed her military generals carte blanche to prepare the 'Mukti Vahini' in their own way, while also preparing herself for the looming diplomacy conflict.
Indira Gandhi's aim for the 1971 war was straightforward: it would be brief and effective. The threat of interference from countries such as the United States and China remained big if the battle went on for too long. From the commencement of the East Pakistan issue to the end of the conflict, Indira Gandhi was steadfast. The influx of refugees was rising, East Pakistan's exiled government was based in Calcutta, and India's opposition demanded that this administration be given official recognition. Indira, on the other hand, was deliberate in her approach. Under any scenario, she did not want India to fight a war. This had been secured by the Pakistani Air Force onslaught. During the assault, Indira was in Calcutta. She arrived in Delhi quickly and addressed the nation, declaring, "A war has been foisted on us."
Indira Gandhi's triumph in the 1971 war was also made possible by her entire reliance on her military commander, Field Marshal Sam Manekshaw. Indira Gandhi intended to take military action in response to the crisis in East Pakistan in April 1971, but Manekshaw objected. Indira requested Manekshaw to take action during a cabinet session, to which the field marshal insinuated that they weren't ready for war.  He informed Indira of a possible Chinese invasion, weather-related hurdles, and the military's limits in such a circumstance, and requested some time. Indira had faith in him.
Indira Gandhi's objective was to keep the conflict brief, but if it dragged on, the world should be informed about Pakistan's indiscretions ahead of time. Indira Gandhi did this by writing letters to various international leaders from March to October 1971, notifying them of their status at the Indian border. She had also spent 21 days visiting Germany, France, the United Kingdom, Belgium, and the United States. Indira pointed to the ongoing massacre in East Pakistan everywhere she went.
Indira had promptly declared a truce after the surrender. She wanted to convey a message to the rest of the world that India is not interested in gaining regional advantages. India's victory in 1971 was not solely military. Indira Gandhi's statesmanship had outmanoeuvred Richard Nixon; she had skillfully dissolved Pakistan in just 13 days and harboured millions of refugees, demonstrating humanism.
However, it is believed that India was fully aware of the impending war at least two years prior. Despite the fact that Pakistan was holding a democratic election at home, Delhi was well aware of the country's grave internal turmoil. The possibility of the movement falling into the hands of fanatics and pro-China communists in Bangladesh, according to RAW Chief Kao, was enormous. As a result, it was deemed in our best interests to provide substantial and timely assistance in order to assure the freedom movement's triumph under the direction and guidance of the Awami League and its leaders.
The Prime Minister ordered the formation of a high-level committee made up of the Cabinet Secretary, R.N. Kao, T.N. Kaul, and the Home Secretary to evaluate the political, economic, and military consequences of India helping a Bangladesh liberation struggle on March 2nd. Indira Gandhi's action on March 2 illustrates that she was open to considering the policy option of exploiting the situation. This was a crucial decision, and it fits Indira Gandhi's role as a security seeker.
We might never know the true motives behind Indira Gandhi taking India to war, but the aid is provided to Bangladesh can't be denied. Ultimately, it did help in stopping the unjust genocide and led to the emancipation of the nation.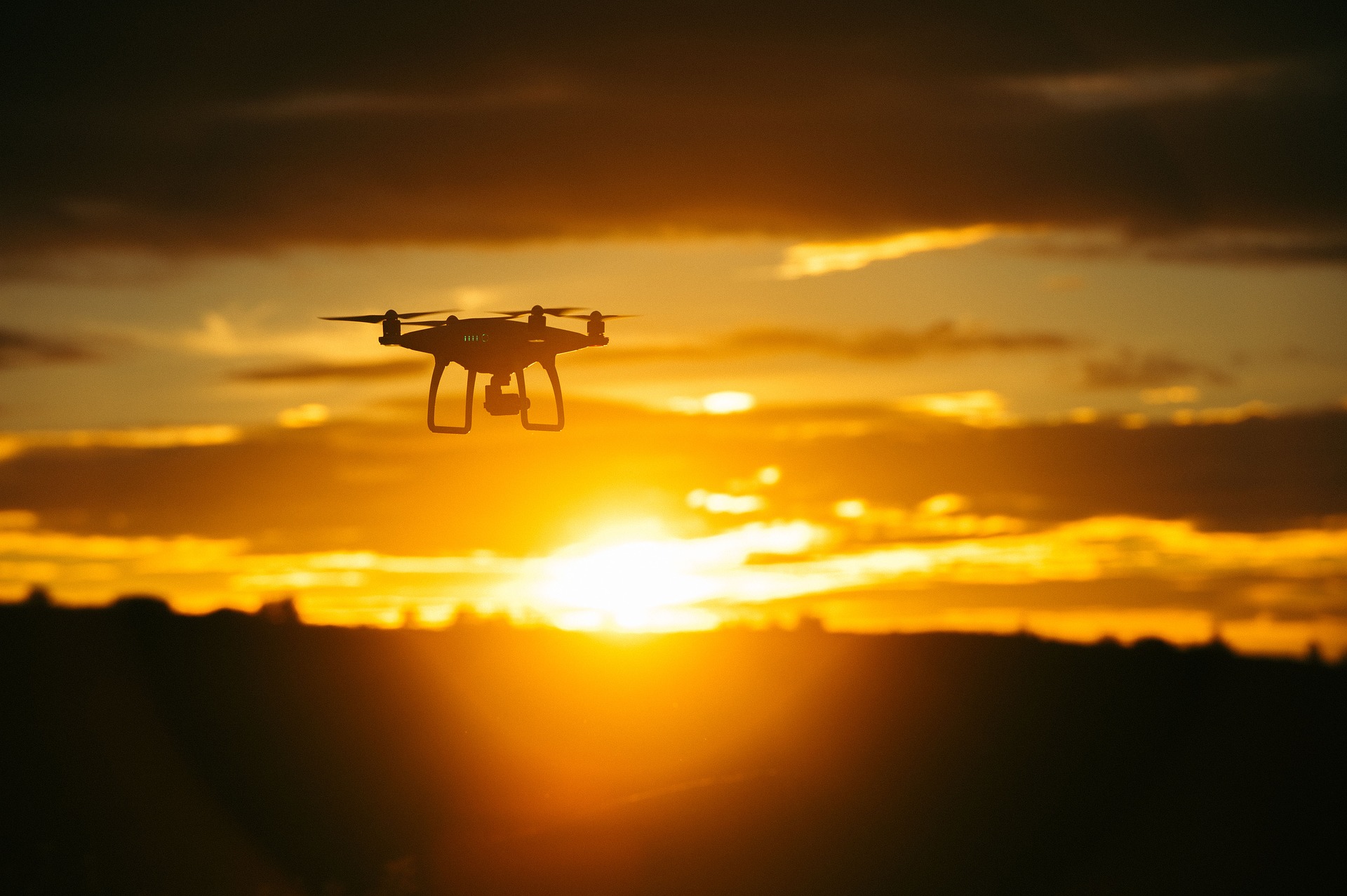 Drones have been essential in the Russia-Ukraine conflict for both reconnaissance and strike operations. Drones have been assiduously utilised by Ukraine to monitor the movements of Russian troops, gather intelligence about them, and engage in infantry and artillery combat. Particularly, their military has targeted the Russians using loitering munition "spy ghost," designed by the US for Ukraine. The Ukrainians have made considerable use of the Turkish Bayraktar drone for both attack and intelligence operations. One facet of contemporary warfare—the employment of drones for both observation and retaliatory action—has been highlighted by the ongoing conflict between Russia and Ukraine and the earlier conflict between Azerbaijan and Armenia. 
To address demand in the security and defence sectors, the Government of India (GOI) has concentrated on obtaining cutting-edge technologies. India has long relied on nations like Israel for its drone needs, but this reliance is gradually giving way to domestic solutions. The drone-related culture in the Indian military is evolving. The Army Aviation Corps is now responsible for ensuring the most effective use of drones, which was formerly handled by the artillery. In light of the ongoing standoff with China, the Indian Army is now using drones at the LAC for observation purposes, which is a big move. Previously only used by the Indian Air Force (IAF), the Army is now for the first time pursuing loitering weapons.
Despite the effects of the worldwide pandemic on several sectors of the economy, the India UAV market, which was valued at $830 million in FY2020, is anticipated to increase at a compound annual growth rate (CAGR) of 14.5% between 2021 and 2026. By the end of 2021, the Indian UAV market might reach $900 million, which is important given that the worldwide UAV market is now valued at $21.47 billion, according to the Observer Research Foundation (ORF).
UAVs have been essential during the COVID-19 epidemic in a variety of capacities, including as a tool for law enforcement, a platform for the delivery of medical supplies, and an e-commerce platform. However, because of sporadic lockdowns imposed in nations around the world that produce and supply UAVs and associated parts, there have been halts or delays in production supply chains because of a lack of raw materials and the labour force required to carry out manufacturing and assembly operations. Although there are prospects for American UAVs and component makers to sell to India, it should be highlighted that the domestic manufacturing market is expanding, which is raising the level of local competition, both for civil and defence uses. Joint ventures have emerged in the UAV industry as a result of the ambitious "Make in India" project of the Indian government, which aims to promote homegrown production in a variety of industrial sectors. Indian startups have also made a lot of forays into the UAV market.
Indian UAV Policies & Reforms
For anyone flying an unmanned aerial vehicle in India, the Ministry of Civil Aviation (MoCA) India published a new set of drone laws and regulations in June 2021. The operator of a UAV must apply for and get a unique identification number in accordance with the new regulations before operating the UAV, unless an exemption is granted. UAV operators will have to submit information on the Digital Sky platform, which is a MoCA-led initiative to control UAV operation and traffic in India, in order to obtain this identifying number. In order to draw investments into this industry, certain Indian state governments have also developed original UAV policies. 
Opportunities
The Indian UAV industry is divided into three major segments, similar to the worldwide UAV market: Original Equipment Manufacturers (OEM), End Users, and Aftermarket. Rotating wings, fixed wings, high-altitude long-endurance (HALE), medium-altitude long-endurance (MALE), and unmanned combat aerial vehicles are among the UAV kinds that are currently available (UCAV). In addition to manufacturing, there are prospects in the fields of hardware, software, and value-added components.
In India, the use of commercial UAVs is expanding at an exponential rate in the following industries: forestry, mining, power, railways, construction, highways, e-commerce, homeland security, smart city and urban development initiatives, and media. Applications for collecting and sharing real-time data include site inspections, surveillance, and monitoring. 
Opportunities for anti-drone systems exist in the defence industry, particularly in the fields of sensors, phased array radar, radio frequency (RF) sensor, electro-optical and infrared (EO/IR) systems, navigational satellite jammer systems, and RF jammer and laser-directed energy weapon (Laser-DEW) systems. After the recent UAV attack on the Indian Air Force station in Jammu, the need for anti-drone equipment has grown even more. Border security, crime prevention and control, and anti-terrorism applications are other potential areas of application.
Challenges
Potential end-users are prevented from maximising the use of UAVs in their operations by the policy environment for UAVs in India. The present drone regulations state that all UAV importers must first get a "Certificate of Manufacture" before submitting an application via the Digital Sky platform to the Directorate General of Civil Aviation (DGCA). The importer must submit an application for the granting of an import clearance certificate to the Directorate General of Foreign Trade after receiving approval from DGCA (DGFT). The Directorate General of Foreign Trade shall regulate the import of unmanned aircraft vehicles and systems (DGFT).
To impart the essential skills to operate their UAVs in India, international providers may need to engage in training and certification programmes. Building up this infrastructure is crucial to preventing supply-related sector bottlenecks. International suppliers may be encouraged to form joint ventures or participate in the production or assembly of UAVs in India via "Make in India" incentives, such as the relaxing of FDI laws. This will increase the number of local rivals in the already crowded field of domestic producers, making it harder for global OEMs to compete on price.
India clearly has the potential to become the worldwide hub for the newest drone technology because of its persistent commitment to embracing innovation to address societal and environmental problems. Government encouragement and loosened regulations will also provide manufacturers and drone businesses the much-needed boost they need to reach previously unimaginable heights.