1. Germany launches Indo-Pacific strategy giving key importance to India
Germany launched its Indo-Pacific strategy with India. Berlin also announced that it will work to maintain rules-based order together with partners in the Indo-Pacific region. To this end, it will cooperate with India and Japan for UN Security
"As an internationally active trading nation and proponent of a rules-based international order, Germany – embedded in the European Union – has a great interest in participating in Asia's growth dynamics and in being involved in shaping the Indo-Pacific region, as well as in upholding global norms in regional structures," suggested the strategy outlining Germany's key principle for the region. (Source: Economic Times)
2. Moscow: Indian defence minister meets Chinese counterpart
Indian Defence minister Rajnath Singh held talks with his Chinese counterpart Wei Fenghe in Moscow. The talks are said to have hit a deadlock as observers suggest no common ground for a conclusion between the two.
Rajnath Singh "emphasised that the actions of the Chinese troops, including amassing in large numbers their aggressive behaviour and attempts to unilaterally alter the status quo, were in violation of bilateral agreements and not in keeping with the understandings reached between the special representatives of the two sides," the Indian statement said.
Wei Fenghe, state councillor and Chinese defence minister, said that "both sides should scrupulously implement the consensus reached between Prime Minister Narendra Modi and President Xi Jinping and continue to solve the issues through dialogue and consultation, strictly follow the various bilateral agreements, strengthen the regulation of frontline troops and not undertake any provocative actions that might escalate the situation," the Indian statement said.
Singh stated, "clearly that while the Indian troops had always taken a very responsible approach towards border management, at the same time there should be no doubt about our determination to protect India's sovereignty and territorial integrity."
3. China Says It Strongly Opposes India's Latest Ban On 118 Mobile Apps
The Chinese government on Thursday objected and expressed concerns over India's decision to ban 118 mobile applications.
Speaking at a press briefing, Gao Feng, the spokesperson of Chinese Commerce Ministry, said India had abused national security by imposing "discriminate restrictions" on Chinese companies, state-run Global Times reported.
Urging India to reconsider its move, Gao said, "China-India economic and trade cooperation yields mutual benefits." Source: New Indian Express
4. Can't lose an inch of territory: China after defence ministers meet
After the defence ministers of India and China concluded talks in Moscow, China made a statement blaming India for the Sino-Indian dispute. Beijing claimed that India is "entirely" responsible for the border stand-off in Ladakh and that China will not lose "an inch of its territory." India and China have been witnessing simmering tensions at the LAC (Line of Actual Control), which serves as the de factor border between the two neighbors.
5. Pakistan trying to politicise UNSC's terrorist listing process, says India
Five permanent and non-permanent members of the UN Security Council — the US, UK, France, Germany, and Belgium — blocked an attempt by Pakistan to list two Indians under a UN Security Council regime targeting international terrorism.
The 1267 UN list of terrorists is a global list, under the UNSC. The list has numerous Pakistani names featured on it. Pakistan has been trying to get Indian names on the list.
T S Tirumurti, India's Permanent Representative to the UN in New York tweeted:
6. India proposes G-20 principles on cross-border movement
India on Thursday proposed the development of voluntary 'G-20 Principles on Coordinated Cross-Border Movement of People'.
A Ministry of External Affairs statement said, "External Affairs Minister S Jaishankar proposed the development of voluntary 'G20 Principles on Coordinated Cross-Border Movement of People' with three elements: a) Standardisation of testing procedures and universal acceptability of test results; b) Standardisation of 'Quarantine procedures'; c) Standardisation of 'movement and transit' protocols."
He also called on governments around the world to ensure that the interests of foreign students are protected and the movement of stranded seafarers back to their home country is facilitated. Source: The Indian Express
7. India to host QUAD
The ministry of external affairs has confirmed that India will be hosting the Quad foreign ministers meet later this year. "We look forward to holding QUAD meet later this year and details are being worked out," Ministry of External Affairs (MEA) spokesperson Anurag Srivastava said on Thursday.
Australia, Japan and the United States. Apart from the Quad meeting, details are also being worked out for the India-US 2+2 dialogue
8. Thailand halts Kra canal project
Thailand has been delaying plans to conduct a $ 724 million purchase of two Chinese submarines and expressing interest to replace Chinese proposal to build a canal in the Bay of Bengal with its own project. The deal reportedly witnessed public outrage in Thailand.
China aimed at building a canal at Thailand's Isthmus of Kra to reduce Thai reach to the Indian Ocean Region (IOR). The Kra Canal was supposedly a part of China's String of Pearls.
Thai government spokesperson Anucha Burapachaisri announced Monday Prime Minister Prayut Chan-o-cha – also defence minister – had "requested the navy to consider a delay" in the purchase of the two additional submarines. Angry Thais took to social media to criticise the deal, and the hashtag "People don't want submarines" trended on Twitter.
9. U.S. announces accord between Serbia and Kosova
It seems likely that hostility between Kosova and Serbia will dilute as they have agreed to normalise economic relations. U.S. President Donald J. Trump on Friday announced the historic pact. "A truly historic day," Trump said, with Kosovo Prime Minister Avdullah Hoti and Serbian President Aleksandar Vucic sitting beside him in the Oval Office.
"Serbia and Kosovo have announced economic cooperation on a broad range of issues."
The United States of America urged Serbia to recognise Kosova as a full-fledged state.
10. Japan adds India, Bangladesh to relocation subsidiary
Japan has added India and Bangladesh to its relocation subsidiary, resulting in which Japanese manufacturers will now be eligible for subsidies if they shift production out of China to India or Bangladesh.
By Kunjan Ahluwalia
India's Contribution to Post-Conflict States' Development and Peacebuilding Support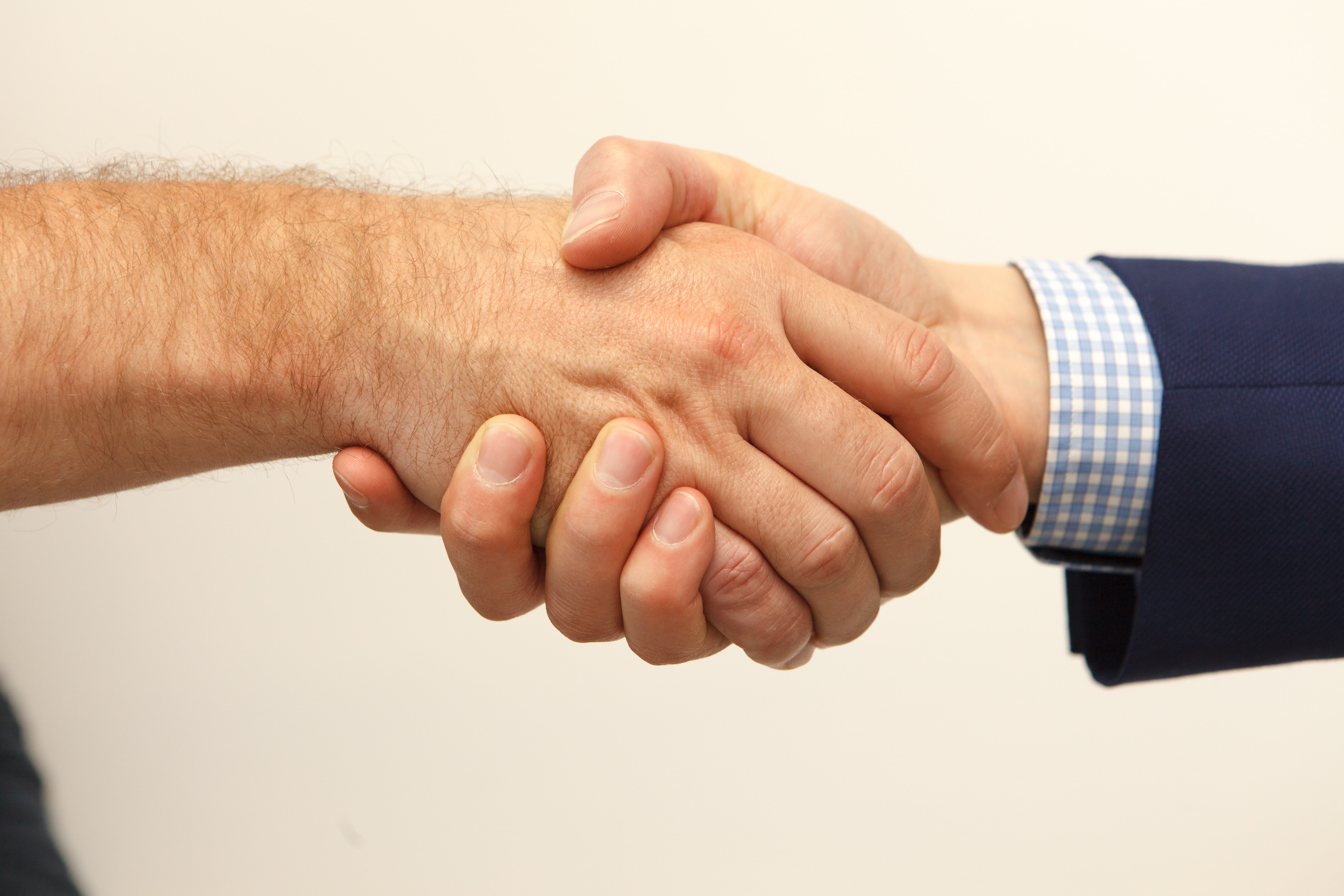 India's commitment to giving economic assistance to developing countries returns to its formation as an independent sovereign state in 1947. Despite its great struggle for growth after centuries of colonial control, India laid aside part of its scant resources to assist other developing countries. Regarding motivation, guiding principles, and methodology, India's approach to offering development and peacebuilding aid differs significantly from that of the DAC nations.
The primary motivation for India to participate in development assistance is an emotional and ideological desire to exhibit solidarity with other developing nations. The economic factor of access to the market for Indian products and natural resources for its expanding industrial sector became the additional impetus in the altered geopolitical and geo economic setting in the globalized globe. India needs a distinct support category for peace building since it rejects the concept. 
India's Humanitarian Assistance
The peculiarity of India as a provider of development aid is that it primarily benefited from support from Western nations and multilateral organizations. India, despite its problems, donated part of its limited resources to help other developing countries that had suffered from similar colonial exploitation and oppression. It provided development assistance to demonstrate its emotional and ideological unity with other poor nations. It had paid off handsomely since India could take the lead among developing countries and use moral influence to affect world politics during the Cold War. Its experiences influence the guiding ideas and methodologies for its development aid as a developing nation. 
With its recent economic growth and aim to lead the area, India has become more prominent in disaster assistance. While India has had significant success in achieving its goal of being the "first responder" in the region, it can further benefit from the goodwill generated by its aid: 
Improving internal procedures and increasing coordination with state governments, civil society, and other government branches; and 

eschewing a primarily bilateral approach and coordinating more through regional mechanisms or partnerships. Internally, increased collaboration between its numerous ministries, state governments, the media, and civil society would enable streamlining of operations.
India and Development Assistance 
India has been helping developing nations since its independence in 1947; referring to it as a new player in the world development scene needs to be more accurate. Despite facing development issues, India committed a portion of its limited resources to aid other emerging nations. It chose to share its knowledge and skills in development as an emotional and conceptual act of solidarity with other developing countries. India's initial development assistance was primarily offered through grants, multiyear loans, and technical help to its neighbors, including Nepal, Burma, and Afghanistan. For instance, in the 1950s, India gave "loans of almost 200 million rupees to Myanmar and 100 million rupees to Nepal."
India realized that a significant barrier to economic progress was a need for more skilled labor. India, therefore, prioritized enhancing the capabilities of other developing nations by providing financial aid for training programs and scholarships for higher education. For instance, India offered scholarships to students from Asian and African countries in 1949. Since then, India has contributed significantly to global development through scholarships and educational exchange. In addition to bilateral assistance for development between 1947 and 1964, India provided support through the multilateral Colombo Plan for Economic Development and Cooperation in South and Southeast Asia (Colombo Plan), which was established in 1950, and the Special Commonwealth Assistance for Africa Program (SCAAP), which was established in 1960. Moreover, it began funding the United Nations Development Program.
India's Increasing Participation in Humanitarian Aid
India's post-conflict contributions are mainly concentrated in three areas: the conflict and post-conflict period, natural disasters like earthquakes, floods, and tsunamis, as well as the aid for COVID-19. India has donated humanitarian help to Ukraine during the conflict, including provisions for children and medical treatment. India also offered assistance to Fiji after storm Yasa devastated the island. The nation has shown greater responsibility in aiding other countries experiencing crises.
India needed to distinguish between support for peace building and development, in contrast to the DAC (Development Assistance Committee) nations. The DAC nations concentrated on closing the "governance gap," particularly in post-conflict states, while India continued to offer support to reduce "capacity gaps." Geo-economic considerations have significantly impacted its development and peacebuilding assistance more than political and ideological considerations since its internal economic reforms and a turn towards the neoliberal policy paradigm in the 1990s. Its development aid shifted towards being more commercially focused with "tied credit."
Since the turn of the century, India has developed into a substantial source of development assistance, even though a sizable portion of its population remains in poverty. It is now part of the non-DAC group of countries, which collectively account for roughly 12 percent of overall aid. According to the International Committee for Red Cross (ICRC), in 2014, India's development assistance climbed from Rs. 134 million in 1990–1991 to Rs. 1.2 billion in 2012–2013. From Exim Bank's Line of Credits, it has expanded to Rs. 6.7 billion as of 2018–19 in grants, loans, and interest rate subsidies (LOCs). 
Principles for Help in Peace building and Development
The formation of India's guiding philosophy for its development and peacebuilding assistance was also affected by its emotional and ideological approach to dealing with underdeveloped nations. India's approach to development and peace building assistance has been influenced by a set of normative and operational principles markedly different from that of the DAC countries. India chose the phrase "development partnership" over "development assistance" or "development cooperation" in the era of globalization. India decided to refer to its connection as a development partnership rather than a donor-recipient one to highlight the egalitarian culture of involvement. Although the guiding concepts are not specified in one text, these are reflected in its administration of development assistance to developing nations.
Conclusion 
The distinctive concepts, techniques, and modalities of India's approach to development and peace building assistance draw attention worldwide. The DAC and non-DRC nations, including India, are working on parallel tracks to provide development and peacebuilding aid because they are wary of one another. It would be advantageous to see the differences as complements to meet the global concerns rather than seeing India's approach to providing development and peacebuilding aid as a challenge to the DCA's established frameworks. Instead of carrying on customary techniques of superimposing the economic and governance models of mature and high-income donors of DAC nations, they should draw some lessons from India's experiences of performing peace building and providing development assistance. 
India has demonstrated a different approach to promoting world peace and offering development aid. The benefit to underdeveloped nations is that they now have another source of assistance for development and peacekeeping. Instead of attempting to achieve consistency, the diversity in the field of development and peacebuilding support in the post-conflict states should be acknowledged.