In recent years, TikTok has become a global sensation, with millions of users creating and sharing short-form videos on the platform. However, as the app's popularity has grown, so too have concerns about its privacy and security. With reports of data breaches and potential links to the Chinese government, many are questioning whether TikTok is more than just a harmless entertainment app, but rather an intelligence gathering tool for foreign powers. In this article, we'll explore the evidence behind these claims and examine the potential risks associated with using TikTok.
Technology advancements have fueled previously unheard-of social and economic growth. However, advanced technology development has also been a part of the fourth industrial revolution. It is causing disruption, new points of vulnerability, and adverse side effects that still need to be fully understood, much less managed. Cybersecurity is a challenge in a digitalized society as global threats increase. Rising dangers include identity theft and fraud, cyberattacks, and intrusions of vital infrastructure, electrical networks, and financial markets. Our lives are now more than ever dominated by communication technologies. It offers countless advantages but also new risks. For instance, the phenomenon of fake news is similar. But digital technology, which has led to the multiplication of information outlets and the growth of social media, is primarily to blame for its pervasiveness today. 
The Rise of TikTok
Zhang Yiming created Musical.ly in September 2016, and in November 2017, Beijing's Bytedance Technology purchased the app musical.ly and changed the name to TikTok. This app quickly rose to the top spot among Chinese-developed apps in worldwide distribution. 800 million monthly users were  reported as on November 2020, while 738 million first-time installs were anticipated in 2019.  
It is also essential to comprehend why people use TikTok and related subjects. Such comprehension is also necessary in light of recent research findings that TikTok is an effective medium for educating young people about such issues as their health, government information releases, political debates, travel-related information, live online sales, and even educational material. Even video posts have been examined in a radiology-related academic publication.
What Makes TikTok so Compelling? 
First off, unlike other social media, the app's algorithm offers material to users based on their behavior and data signals rather than on who they choose to follow. This implies that users can skip any other accounts to view a personalized feed of videos based on their interests and behavior each time they log in. Most of the app's content is short-form video, with the typical video lasting between 21 and 34 seconds and offering regular bursts of excitement. The software also automatically starts playing the following video, so users are repeatedly "pushed" to watch one video after another.
Is TikTok a Terrifying App?
It is no surprise that TikTok, the immensely well-liked entertainment app, has generated some controversy. If you've ever used TikTok, you know that it's a platform for quick, amateur videos, typically featuring young adults lip-syncing to songs or imitating their favorite memes, along with the typical dog and cat videos that are all over the internet. 
Can you guess the minimum age to access TikTok? It is just 13 years!! However parents of young teens can take solace in the fact that at least the minimum age to send direct messages to other users may be 16 years.
What claims have been made against TikTok? There are mainly four charges put up against TikTok: 
The personal information TikTok obtains when registering an account can be (mis)used by the Chinese state.  

Downloading the app provides you access to Chinese malware. 

TikTok is a platform for Chinese influence operations. 

Chinese intelligence services use TikTok to gather vital information. 
It's excellent that Chinese spying and cybersecurity are now important public debate points still; occasionally, it feels more like a robotic repetition of accusations without regard to likelihood rather than thoughtful analysis. If you've watched TikTok, you could find it addictive, but there isn't anything insightful. If the Chinese intelligence agencies were compelled to look for intelligence value in 15-second films of kids lip-syncing, they would be in a terrible position. 
TikTok as an OSINT (Open Source Intelligence) Tool
Since most TikTok users are members of Gen Z, who make up the largest generation on the planet right now, they frequently post pictures and videos of what they do and see on social media. Over 83% of all users of the app have created and shared videos on TikTok, making it possible for anyone to become a content creator. The platform is a wealth of data from the OSINT point of view. OSINT ensures that users constantly obtain the most accurate and trustworthy information accessibly. 
TikTok and Russia- Ukraine War
Since the Russia-Ukraine battle, which is being called the "first TikTok war," social media has been crucial in helping millions of people stay aware of their surroundings. While social media has long been a place for conflict and unrest to play out, new capabilities like live streaming and the fact that over 61% of Ukrainians own smartphones make it easier than ever to get first-hand accounts of what is happening on the front lines.
Even before the invasion, TikTok was part of a more significant effort to monitor the army buildup near the Ukrainian border, which regular Ukrainian residents shared. Videos on TikTok with the hashtag "#Ukraine" had amassed more than 26.8 billion views as of March 9th, 2022, less than two weeks after the war started. On TikTok, more than any other platform, the conflict had the highest level of engagement with the content.
The Negative Aspect For OSINT Investors
The inability to precisely geolocate videos is one of the problems with using TikTok for intelligence gathering. However, there are still ways for analysts to figure out where the video was shot without location tagging. First, you can narrow your search by looking at the hashtags used in the video title, which occasionally contain identifying information like a city, town, or region. You can find more information by simply reading the comments; there might be other people who are familiar with the location and have left comments on the video.
TikTok as a Source of Information
The Wall Street Journal reports that 40% of people between the ages of 18 and 24 now use TikTok to look for information, which is concerning considering the app's illustrious history as a disinformation factory. The audience of TikTok is attracted by the fact that anyone may become popular on the app, regardless of the number of followers; therefore, users are encouraged to keep their accounts public. This indicates that there is a tonne of publicly accessible content; still, people continue tremendous favor the usage of pseudonyms, especially when posting about current events like the conflict between Russia and Ukraine. 
"The Web as I envisaged it, we have not seen it yet. The future is still so much bigger than the past."

 – Tim Berners-Lee, Inventor of the World Wide Web.
Despite the controversies surrounding the platform, security professionals who disregard TikTok as a significant OSINT source run the danger of failing to detect severe risks to their personnel, property, and reputation. Everything depends on the user's proper intervention in the application usage that comes into question. 
Which is the future of movies: OTT platforms or theaters?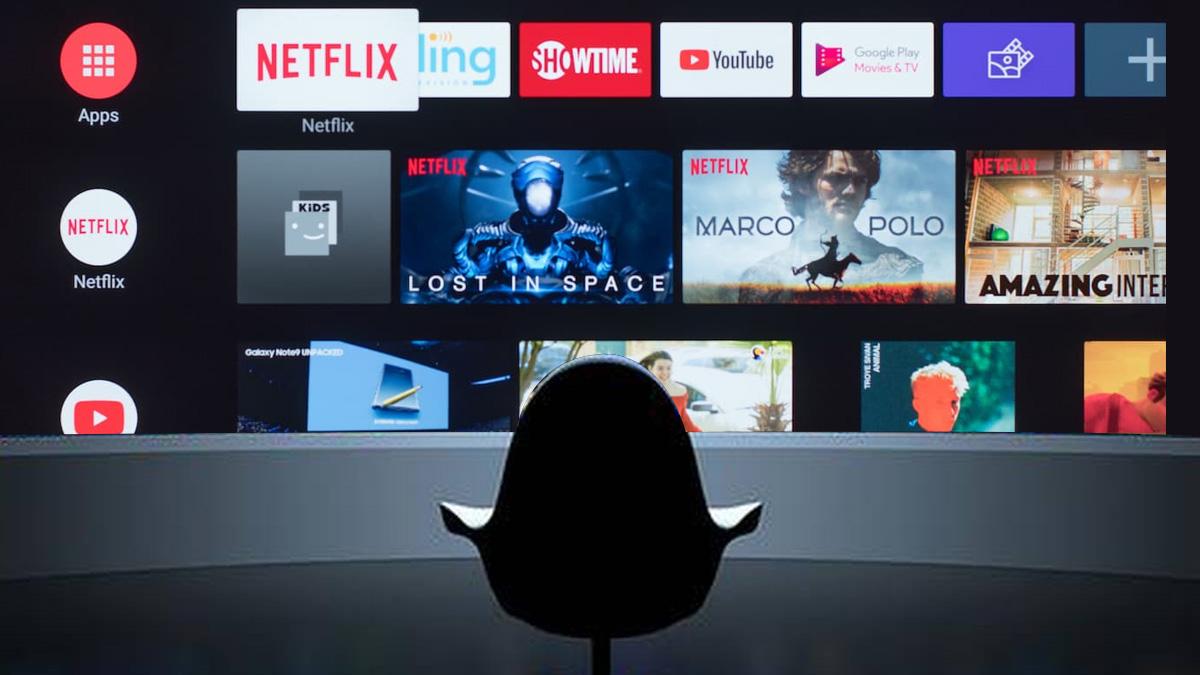 Looking back over the last few years in India, we can see that OTT providers have been able to deliver high-quality content to our adjacent screens over the Internet, and that the platform subscriber growth rate is now moving toward high levels despite the COVID-19 epidemic lockdown. In addition to using its collection, OTT businesses invest a lot of money in producing their content. Several causes include new technology, declining data costs, and quicker Internet at home and online. The ease of watching video from OTT sources has been made possible by the entertainment oriented design of today's smartphones, tablets, laptops, and smart TVs.
In India, there has been a steady increase in movie consumption. There is more than enough entertainment to view, and there are people who are passionate about movies. Going to the film has been a terrific way to pass the time. The rivalry is becoming more intense due to the changing times and the rise of OTT platforms and streaming applications in India. The OTT platforms vs. theaters competition are taking place in the race to offer viewers excellent content. The future of movie streaming applications, OTT platforms, and theaters appears bright due to the rise in movie viewers. Users can create a wide range of multimedia content using over-the-top platforms, streaming apps, and streaming media services. It provides broadcast, Internet, cable, and satellite television programming. OTT platforms are becoming increasingly popular due to changing lifestyles and a growth in smartphone usage with low-cost internet connections.
India has one of the highest rates of growth in the world, according to my research. Movies, in particular, are a huge source of enjoyment for Indians. A family outing where they may spend time together is what theater-going represents for Indian families. The future of movies, movie theaters, and OTT platforms is now looking much better with the launch of numerous new movie streaming apps in India.
OTT platforms and streaming apps have tried to expand their following and user base in India. Numerous streaming apps are setting up studios to create more content. Original content is an essential factor that attracts viewers and aids the growth of OTT Platforms in India. Awide range of original web series and films in many genres are available on all streaming apps. Many streaming services also provide programs and movies in regional languages. They collaborate with regional production businesses to create their films and television shows. Many telecom firms have also launched their OTT platforms and streaming apps to provide users with content.
Over the past three years, India has seen a double-digit surge in streaming apps. As a result, OTT platforms are competingagainst one another. With so many options available across different apps, viewers may find deciding which one to utilize challenging. Find out which of these two well-liked streaming apps is superior by reading our comparison between them.
There are benefits and drawbacks to the battle betweenmovie theaters and streaming apps. While watching a movie in a theater is a beautiful cinematic experience, OTT platforms allow you to enjoy entertainment in the comfort of your own home. They both provide excellent viewing experiences and material. 
People used to get excited about watching new movies on the big screen. They still are, but they are now prepared to wait until they are made available on or bought by the OTT platforms. More than ever, several well-known streaming services like Netflix and Amazon Primeare purchasing the digital rights to the highest-grossing movies. Children are crucial to the success of streaming apps. They need relatable, exciting content, which OTT platforms can offer. In contrast to movie theaters, consumers can select to view anything at any time and from any location.
Many producers now opt to broadcast their low-budget movies directly on OTT platforms. Getting movies with a small budget and unknown actors out there can be challenging. Due to India's lack of theaters, it can sometimes take time to determine a film's release date. It is better to put them on streaming apps to reduce the expense of printing and advertising and prevent the conflict of release dates. Still, a significant portion of a movie's earnings come from its theatrical premiere. Nonetheless, it now works to their mutual advantage that movies are released on OTT platforms after they have been seen in theaters. Both producers and OTT media can increase their revenue.
In India's streaming market, movie theaters and OTT platforms offer unique USPs. On the one hand, movie theaters provide the chance to enjoy 3D films with excellent sound and visuals. The language barrier does not exist on OTT platforms, though. The option of subtitles in several languages, including regional ones, is available onstreaming apps in addition to the choice of material in other languages. Also, we can watch tailored content on OTT platforms, whichprovide recommendations based on our viewing preferences.
Movie theaters have a fee depending on the film, the time of the performance, and the seats. In contrast, OTT platforms bill customers monthly and annually according to their chosen plans, which offer various features and content. The fact that streaming apps provide a variety of content for users who do not pay for their premium services is an advantage. Thus, OTT platforms are less expensive in terms ofcost. There are more pauses and brseaks when watching movies at home because it is more comfortable. In contrast, there won't be any interruptions when you watch a movie in a theater.
It is encouraging to see how the Indian public perceives the developments in the media and entertainment sectors. According to the Indian market, these applications are revolutionizing the country's media and entertainment industries. These advancements include accessibility, content effectiveness, affordable media, and creative initiatives. In India, over-the-top applications have a bright future, according to my research. The ease of use and mobility, the variety of content, the prevalence of smartphones, and the cost-effectiveness of the applications are factors that Indian users believe will contribute to their success in this nation. However, OTT services must replicate several aspects of theaters, such as screen size, sound quality, the theatrical experience, and ambiance.