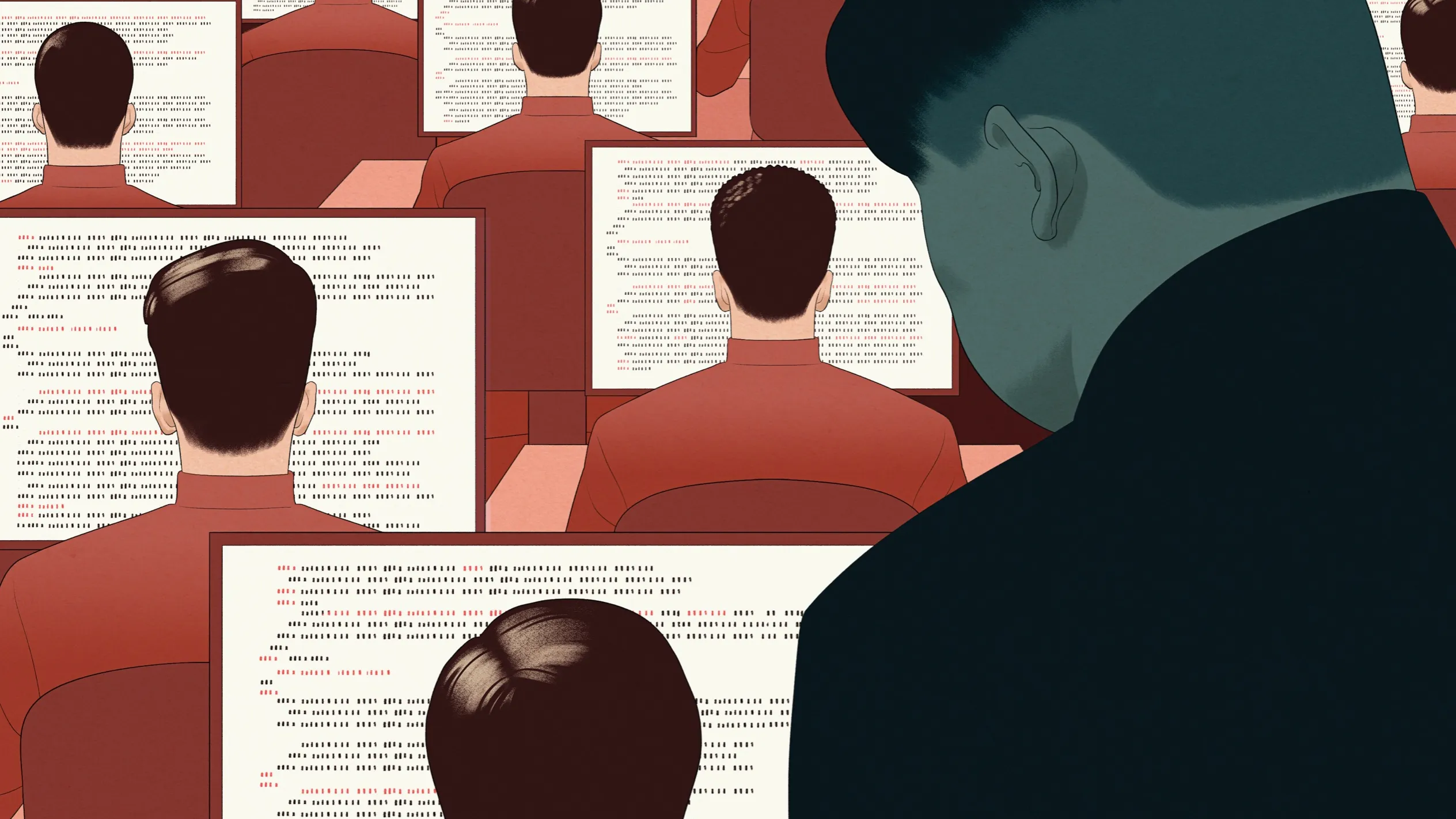 The Chinese Mastermind behind North Korean Cyber Attacks: The Accomplice with Selfish Motives
North Korea's nuclear weapon adventures make for regular headlines in news channels, and to fund these nuclear tests they deploy covert cyber hackings. The nation has a history of criminal activities, be it counterfeiting the US $100 federal reserve notes and passing them off in various countries, or becoming the single largest producer of methamphetamine (a highly addictive drug). The development of a cyber army by North Korea in its attempt to keep an eye on its potential enemies and to establish its hegemony in the upcoming cyber world is an alarming situation for all other democratic countries. Facing heavy trade sanctions for its inhuman activities, North Korea's regime involves itself in finding alternative methods to secure foreign capital for itself. Factors like covid-19 hitting the economy, and an all-time-low trade relations with other countries particularly China force them to commit such nefarious activities.
As per reports from a blockchain analysis company, Chain Analysis, North Korea has stolen almost $400 million of digital assets by attacking cryptocurrency platforms. The findings further reported that the frequency of attacks escalated from 4 to 7 times and the value extracted from these attacks grew up by 40%.
There are between 6000 to 7500 cyber warriors divided into four units to carry out cyber-terrorism against state infrastructure and financial services, and to hijack the latest defense technologies inspired by China's cyber warfare. The cyber warriors set up their first unit in 1993.
The attacks help them gather large amounts of money with less reputational risk, and the other motivating factor behind such attacks is to have cyber warfare with its enemy nations as initially, they targeted South Korea to undermine its overall economy.
Dedicated office in North Korea
Bureau 121 formed in 1998 is a secret cyber attack group, for stealing confidential information from overseas nations. As per media reports, they operate from Shenyang, China, and many members of the group are teenagers. As per the defector Jang Se-Yul, more than 1800 members are operating from different parts of the world. They are highly trained and rewarded military officials, and their main targets are the USA, South Korea, and Japan.
Bureau 39, also known as 'Cash for Kim', is a secret agency that manages finances for the top leaders of North Korea, and also finances nuclear weapons. They are involved in multiple illegal activities like counterfeiting foreign currency, slave trades (human trafficking), and the illegal selling of drugs and arms. Earnings from these activities are used to train hackers and to provide them with the essential tools for hacking.
History of major attacks by North Korea
The 2014 attack on Sony network under the name 'Guardian of Peace' was one of the major cyber-attacks done on any organization, to obstruct the release of the comedy movie 'The Interview' based on the assassination attempt of North Korea's leader Kim Jong Un.
In 2016, hackers from North Korea tried to rob $1 billion from Bangladesh National Bank using the SWIFT banking system but the bank was saved by a timely intervention from the authorities.
A group of hackers called 'Lazarus' carried out a heist of $275 million on the cryptocurrency exchange 'KuCoin' based in Singapore.
On 4th August 2022, there was an attack on a software supplier named Advanced Software Group, which was working with government agencies. A ransomware attack on the National Health Service (NHS) across the United Kingdom was implemented, and it tried to steal patients' details and other pertinent data.
In December 2022, Daniel DePetris, a US-based foreign analyst, received an email to give his thoughts on North Korea's security issues. When he inquired deeply about the emails he found that the mail was sent by a spy who disguised himself as the director of '38 North' think tank who wanted to target the analyst. "I realized it wasn't legit once I contacted the person with follow-up questions and found out there was, in fact, no request that was made, and that this person was also a target", DePetris told Reuters. Experts related to this field said that the hackers tried to find other countries' approaches and policies towards North Korea and mainly wished to know where the Western policy is headed on North Korea.
China's Assistance 
China helps North Korean hackers to launder the stolen money back to their country by helping them evade the economic sanctions. There is also support in the form of Chinese cyber infrastructure and in the form of providing training to the hackers. Some experts suggest that there are very poor internet conditions in Pyongyang and the hackers operate from the Chinese regions, especially those near China's border cities such as Dandong. Some reports also give evidence to the fact that the famous hacker group Lazarus was trained by China's cyber warfare department.
China helps North Korea's Bureau 121 officials by giving them shelter in its country's territory, and by providing them with all the basic facilities required for cybercrime (as per media reports).
China and North Korea have a student exchange programme, which eventually becomes the training ground for potential cyber hackers.
China's Involvement in Cyberattacks
Naikon APT (Advanced Persistent Threat) group backed by China's People Liberation Army unit 78020 is involved in operations against national governments in the Asia-Pacific region.  After the report published by 'Threatconnect' and 'Defense group inc.', the activities of the group have decreased drastically. Seculations are that they have either gone silent or have changed their modus operandi. However, in 2020, Check Point Software Technologies' threat intelligence arm revealed that the APT had many Asia-Pacific countries on its radar, and the case of cyber attacks on the Western Australian government was planned using the backdoor name 'Aria-body'. 
Their victims are mainly government agencies which include Foreign Ministry and Ministry of Science and Technology, civil and military organizations in countries such as the Philippines, Malaysia, Cambodia, Indonesia, Vietnam, Myanmar, Singapore, Nepal, Thailand, and Laos.
By stealing confidential data of different government units, the 'threat actors' used to create mistrust between the different ministries. Their main aim is to gather geo-political intelligence.
China's persistent use of cyber technology for unlawful activities has attracted North Korea towards it as its favorite teacher.
China Working at the Periphery 
There is no concrete evidence of a joint cyber attack by China and North Korea as of now. China mainly works on the periphery and North Korea operates from the center. Their confluence can also be substantiated by following the fact that there has not been a single cyber attack on China (However, Beijing has accused the US of Cyber attacks for stealing sensitive data) till date from North Korea. North Korea has also attacked all other nations except China. 
India – Digital Threats
As per the recent report of Panama-based virtual private network 'Nordvpn', the Indian users' data is most commonly seen in cybercrime markets. The recent cyber attack on AIIMS Delhi, for which officials argued that it originated in China may have some North Korean connection also. With the rise of digital use, the vulnerability of such attacks will increase and there needs to be a robust mechanism to minimize such illegal attacks
Kamikaze Drones – Latest from Russia Ukraine War Front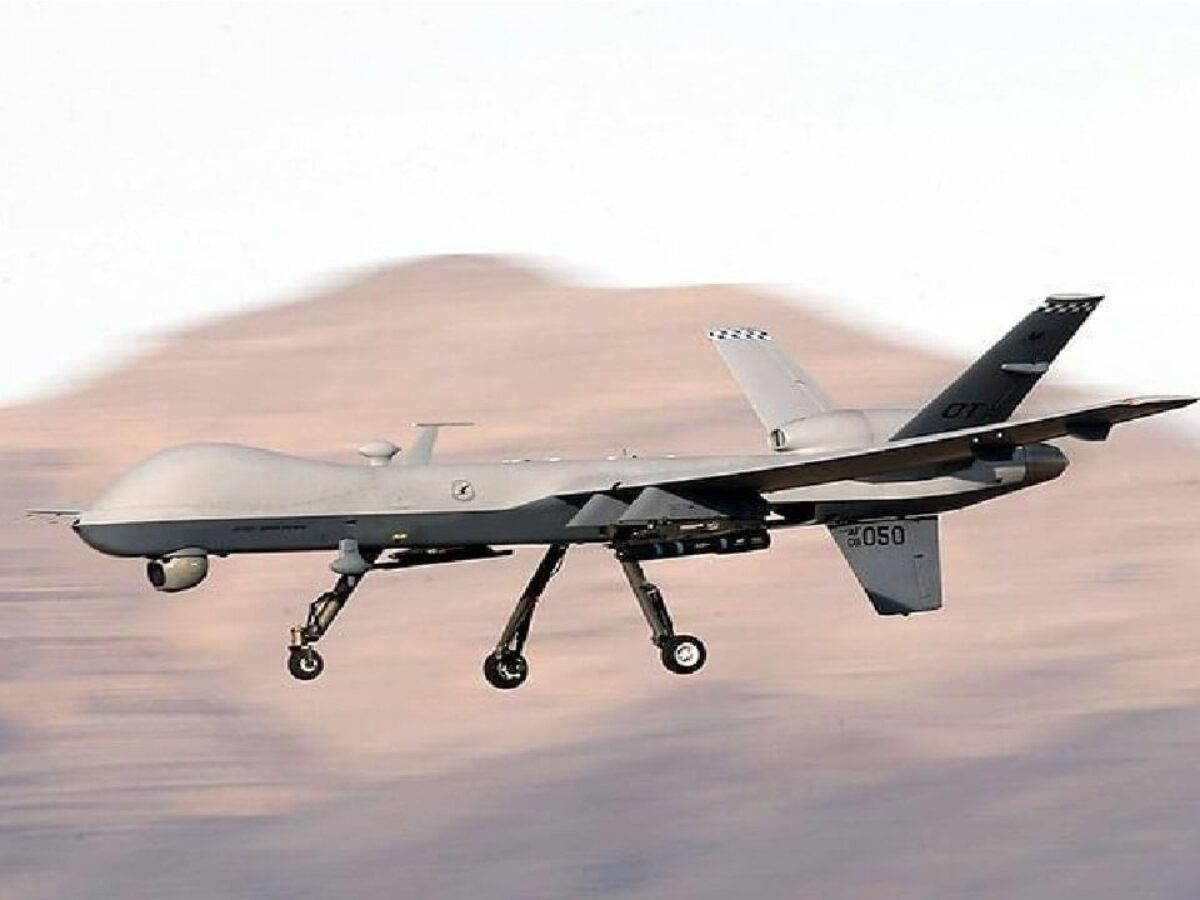 Drones or unmanned aerial vehicles (UAVs) are aircraft that do not require a human pilot onboard. They can perform various functions such as reconnaissance, surveillance, communication, or combat support. However, there is a special type of drone that is designed to be used as a weapon itself. These are called Kamikaze drones or loitering munitions. 
Kamikaze drones are aerial weapon systems that can loiter around the target area passively for a while before striking once a target is found. They explode when they contact the target and are loaded with explosives. Because their wings fold out as they are launched, they are also known as switchblades or suicide drones.
Various nations and actors have utilised kamikaze drones in an array of wars and crises. They have benefits like stealth, accuracy, cost-effectiveness, and drawbacks including vulnerability, moral dilemmas, and a finite range. They differ from UAVs in their use, functionality, and design. We shall examine the development, characteristics, uses, and implications of kamikaze drones in contemporary warfare in this article. 
Evolution of Kamikaze Drones
The concept of kamikaze drones is not new. It dates back to World War II when Japan used manned aircraft loaded with explosives to conduct suicide attacks against Allied ships. These were called kamikaze (divine wind) missions, and they caused significant damage and casualties to the enemy. However, the modern version of kamikaze drones emerged in the late 20th century, with the advancement of technology and miniaturization. 
The US was one of the first countries to develop and deploy loitering munitions, such as the Harpy anti-radar drone developed by Israel Aerospace Industries (IAI) in the 1980s. The Harpy could detect and destroy enemy radar emitters autonomously. Since then, several countries have developed and acquired their versions of kamikaze drones, such as Israel's Harop and Hero series, Turkey's Kargu and Alpagu series, China's CH-901 and WS-43 series, Iran's Raad-85 and Ababil-3 series, etc. Some of these drones can be launched from ground vehicles, aircraft, ships, or even soldiers' backpacks.
Kamikazes in the Russia-Ukraine War
In the Russia-Ukraine war, both sides have been using various types of drones and UAVs for surveillance, reconnaissance, communication, and combat support. However, since autumn 2022, Russia has been using a new type of drone that has caused significant damage and casualties to the Ukrainian forces. These are the Iranian-made Shahed-136 kamikaze drones.
What are Shahed-136 Kamikaze Drones?
The Shahed-136 kamikaze drones are loitering weapons that could fly independently or remotely to a target location and then detonate upon collision, destroying both the target and themselves. Russia refers to them as Geranium-2. They contain explosives in a warhead on their nose and are programmed to hover over a target until told to attack. The Shahed-136 has a wingspan of around 2.5m (8.2ft) and is difficult to detect on radar. It has a range of about 2,000 kilometres (1,240 miles) and an endurance of up to ten hours. It has a cargo capacity of up to 50kg (110lb) and a top speed of 250km/h (155mph). It can direct itself to its target using GPS or inertial navigation technologies.
How are Shahed-136 Kamikaze Drones Used by Russia?
Since October 2022, Russia has started utilising Shahed-136 kamikaze drones to target Ukrainian forces along the Donbas front line. Since then, Russia has launched over 300 drone strikes, killing over 200 soldiers and wounding over 500 more, according to Ukrainian sources. Russia has also targeted civilian infrastructure, including power plants, bridges, railroads, and factories. Russia frequently employs swarms of drones to overpower Ukrainian air defences and cause confusion and panic among troops. Drones are also used by Russia to offer real-time intelligence and guidance for artillery and missile attacks. Russia maintains that the drone operations are in response to provocations and violations of ceasefire agreements by Ukraine.
How is Ukraine Trying to Combat Shahed-136 Kamikaze Drones?
Ukraine has been trying to counter the drone threat by using various means such as small arms fire, heavy machine guns, portable anti-air missiles, electronic jamming devices, and counter-drones. However, these methods have proven to be ineffective or insufficient when faced with large numbers or high speeds of drones. Ukraine has also sought international assistance and support to enhance its air defence capabilities and acquire more advanced drones and UAVs. The US has said it is supplying Ukraine with 700 of its Switchblade kamikaze drones, but it is unknown whether any have been used. The US has also provided Ukraine with Javelin anti-tank missiles, radars, communications equipment, and training. Ukraine has also used its kamikaze drones to attack Russian targets in Crimea and inside Russian territory. In autumn 2022, Ukraine used kamikaze drones of some sort to attack a Russian military base in western Crimea, an airbase near Sevastopol, and ships in Sevastopol harbour. In December 2022, Ukraine used kamikaze drones for three separate attacks on airbases at Saratov and Ryazan – both hundreds of miles inside Russian territory.
Development of UAVs and Drones in the India-Pakistan Equation
India and Pakistan are two rival neighbours in South Asia who have been engaged in several wars and conflicts over the years. Both countries have been developing and acquiring UAVs and drone technologies for military and civilian purposes. However, there are some differences in their approaches and achievements in this domain. The following table summarizes the comparison of India and Pakistan in UAV and drone technology:
| Aspect | Pakistan | India |
| --- | --- | --- |
| Market size | Smaller and more focused on military applications | Larger and more diverse with potential use cases in various sectors |
| Talent pool | Smaller and more dependent on foreign partners | Larger and more independent with domestic innovation and development |
| Policy framework | Supportive but less transparent and consistent | Supportive and more liberal and progressive |
| Ecosystem | Vibrant but less mature and competitive | Vibrant and more mature and competitive |
| Strategic advantage | Higher due to geopolitical location and security interests | Lower due to geopolitical location and security interests |
| Import dependence | Higher for high-endurance and combat-capable platforms | Lower for high-endurance and combat-capable platforms |
| Cybersecurity threats | Higher due to hostile actors and weak systems | Lower due to hostile actors and strong systems |
| Ethical and legal issues | Higher due to autonomous targeting and accountability concerns | Lower due to autonomous targeting and accountability concerns |
India has a growing UAV and drone technology industry that is diverse and innovative in various domains and a supportive policy framework and a vibrant ecosystem of drone startups and companies. But with rapidly failing nations as neighbours, India must ensure all border security organizations are adept and capable of utilising these drones to maximum capability.