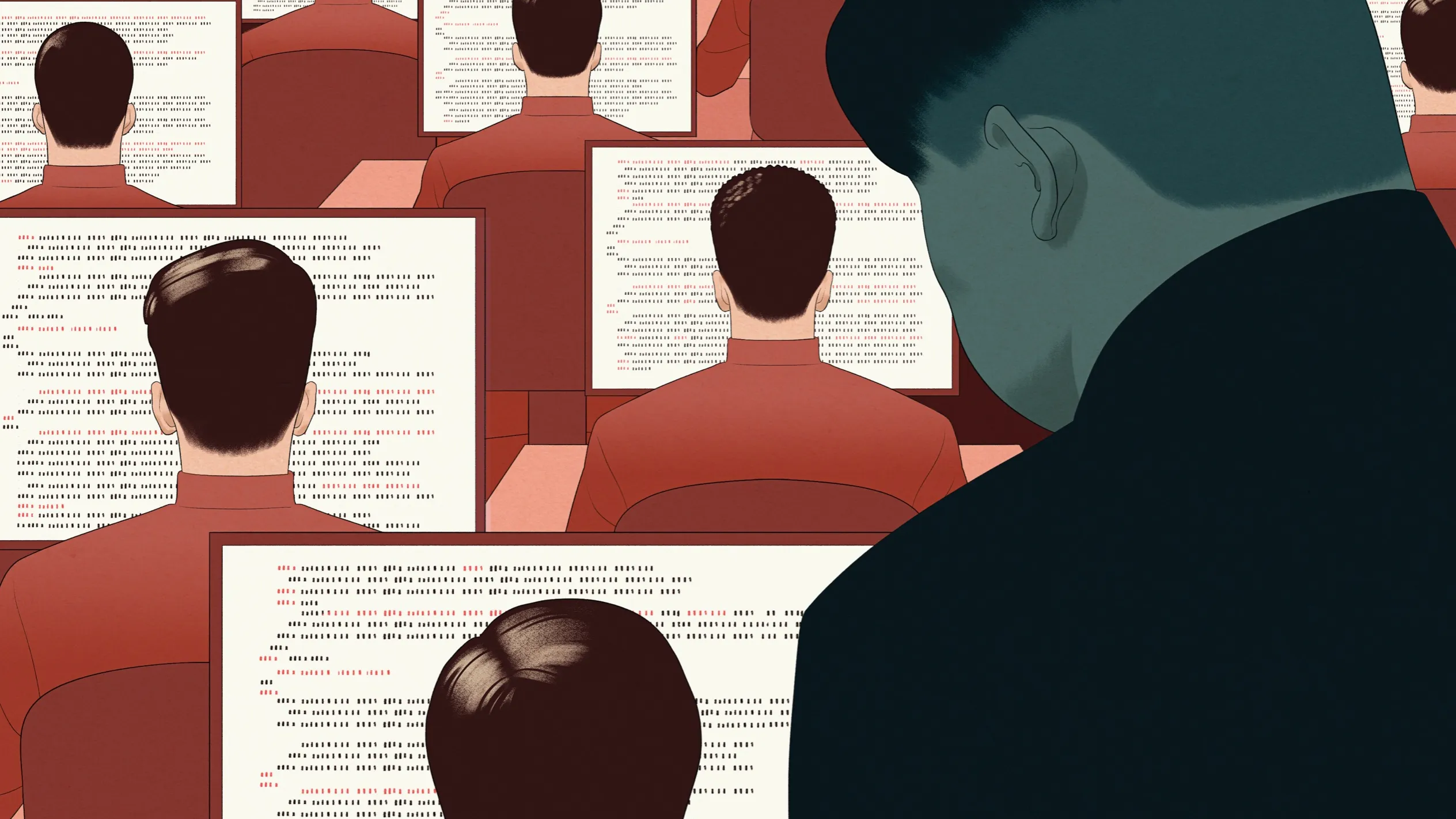 The Chinese Mastermind behind North Korean Cyber Attacks: The Accomplice with Selfish Motives
North Korea's nuclear weapon adventures make for regular headlines in news channels, and to fund these nuclear tests they deploy covert cyber hackings. The nation has a history of criminal activities, be it counterfeiting the US $100 federal reserve notes and passing them off in various countries, or becoming the single largest producer of methamphetamine (a highly addictive drug). The development of a cyber army by North Korea in its attempt to keep an eye on its potential enemies and to establish its hegemony in the upcoming cyber world is an alarming situation for all other democratic countries. Facing heavy trade sanctions for its inhuman activities, North Korea's regime involves itself in finding alternative methods to secure foreign capital for itself. Factors like covid-19 hitting the economy, and an all-time-low trade relations with other countries particularly China force them to commit such nefarious activities.
As per reports from a blockchain analysis company, Chain Analysis, North Korea has stolen almost $400 million of digital assets by attacking cryptocurrency platforms. The findings further reported that the frequency of attacks escalated from 4 to 7 times and the value extracted from these attacks grew up by 40%.
There are between 6000 to 7500 cyber warriors divided into four units to carry out cyber-terrorism against state infrastructure and financial services, and to hijack the latest defense technologies inspired by China's cyber warfare. The cyber warriors set up their first unit in 1993.
The attacks help them gather large amounts of money with less reputational risk, and the other motivating factor behind such attacks is to have cyber warfare with its enemy nations as initially, they targeted South Korea to undermine its overall economy.
Dedicated office in North Korea
Bureau 121 formed in 1998 is a secret cyber attack group, for stealing confidential information from overseas nations. As per media reports, they operate from Shenyang, China, and many members of the group are teenagers. As per the defector Jang Se-Yul, more than 1800 members are operating from different parts of the world. They are highly trained and rewarded military officials, and their main targets are the USA, South Korea, and Japan.
Bureau 39, also known as 'Cash for Kim', is a secret agency that manages finances for the top leaders of North Korea, and also finances nuclear weapons. They are involved in multiple illegal activities like counterfeiting foreign currency, slave trades (human trafficking), and the illegal selling of drugs and arms. Earnings from these activities are used to train hackers and to provide them with the essential tools for hacking.
History of major attacks by North Korea
The 2014 attack on Sony network under the name 'Guardian of Peace' was one of the major cyber-attacks done on any organization, to obstruct the release of the comedy movie 'The Interview' based on the assassination attempt of North Korea's leader Kim Jong Un.
In 2016, hackers from North Korea tried to rob $1 billion from Bangladesh National Bank using the SWIFT banking system but the bank was saved by a timely intervention from the authorities.
A group of hackers called 'Lazarus' carried out a heist of $275 million on the cryptocurrency exchange 'KuCoin' based in Singapore.
On 4th August 2022, there was an attack on a software supplier named Advanced Software Group, which was working with government agencies. A ransomware attack on the National Health Service (NHS) across the United Kingdom was implemented, and it tried to steal patients' details and other pertinent data.
In December 2022, Daniel DePetris, a US-based foreign analyst, received an email to give his thoughts on North Korea's security issues. When he inquired deeply about the emails he found that the mail was sent by a spy who disguised himself as the director of '38 North' think tank who wanted to target the analyst. "I realized it wasn't legit once I contacted the person with follow-up questions and found out there was, in fact, no request that was made, and that this person was also a target", DePetris told Reuters. Experts related to this field said that the hackers tried to find other countries' approaches and policies towards North Korea and mainly wished to know where the Western policy is headed on North Korea.
China's Assistance 
China helps North Korean hackers to launder the stolen money back to their country by helping them evade the economic sanctions. There is also support in the form of Chinese cyber infrastructure and in the form of providing training to the hackers. Some experts suggest that there are very poor internet conditions in Pyongyang and the hackers operate from the Chinese regions, especially those near China's border cities such as Dandong. Some reports also give evidence to the fact that the famous hacker group Lazarus was trained by China's cyber warfare department.
China helps North Korea's Bureau 121 officials by giving them shelter in its country's territory, and by providing them with all the basic facilities required for cybercrime (as per media reports).
China and North Korea have a student exchange programme, which eventually becomes the training ground for potential cyber hackers.
China's Involvement in Cyberattacks
Naikon APT (Advanced Persistent Threat) group backed by China's People Liberation Army unit 78020 is involved in operations against national governments in the Asia-Pacific region.  After the report published by 'Threatconnect' and 'Defense group inc.', the activities of the group have decreased drastically. Seculations are that they have either gone silent or have changed their modus operandi. However, in 2020, Check Point Software Technologies' threat intelligence arm revealed that the APT had many Asia-Pacific countries on its radar, and the case of cyber attacks on the Western Australian government was planned using the backdoor name 'Aria-body'. 
Their victims are mainly government agencies which include Foreign Ministry and Ministry of Science and Technology, civil and military organizations in countries such as the Philippines, Malaysia, Cambodia, Indonesia, Vietnam, Myanmar, Singapore, Nepal, Thailand, and Laos.
By stealing confidential data of different government units, the 'threat actors' used to create mistrust between the different ministries. Their main aim is to gather geo-political intelligence.
China's persistent use of cyber technology for unlawful activities has attracted North Korea towards it as its favorite teacher.
China Working at the Periphery 
There is no concrete evidence of a joint cyber attack by China and North Korea as of now. China mainly works on the periphery and North Korea operates from the center. Their confluence can also be substantiated by following the fact that there has not been a single cyber attack on China (However, Beijing has accused the US of Cyber attacks for stealing sensitive data) till date from North Korea. North Korea has also attacked all other nations except China. 
India – Digital Threats
As per the recent report of Panama-based virtual private network 'Nordvpn', the Indian users' data is most commonly seen in cybercrime markets. The recent cyber attack on AIIMS Delhi, for which officials argued that it originated in China may have some North Korean connection also. With the rise of digital use, the vulnerability of such attacks will increase and there needs to be a robust mechanism to minimize such illegal attacks
Internet of Things (IoT) Effects on Society: Benefits and Risks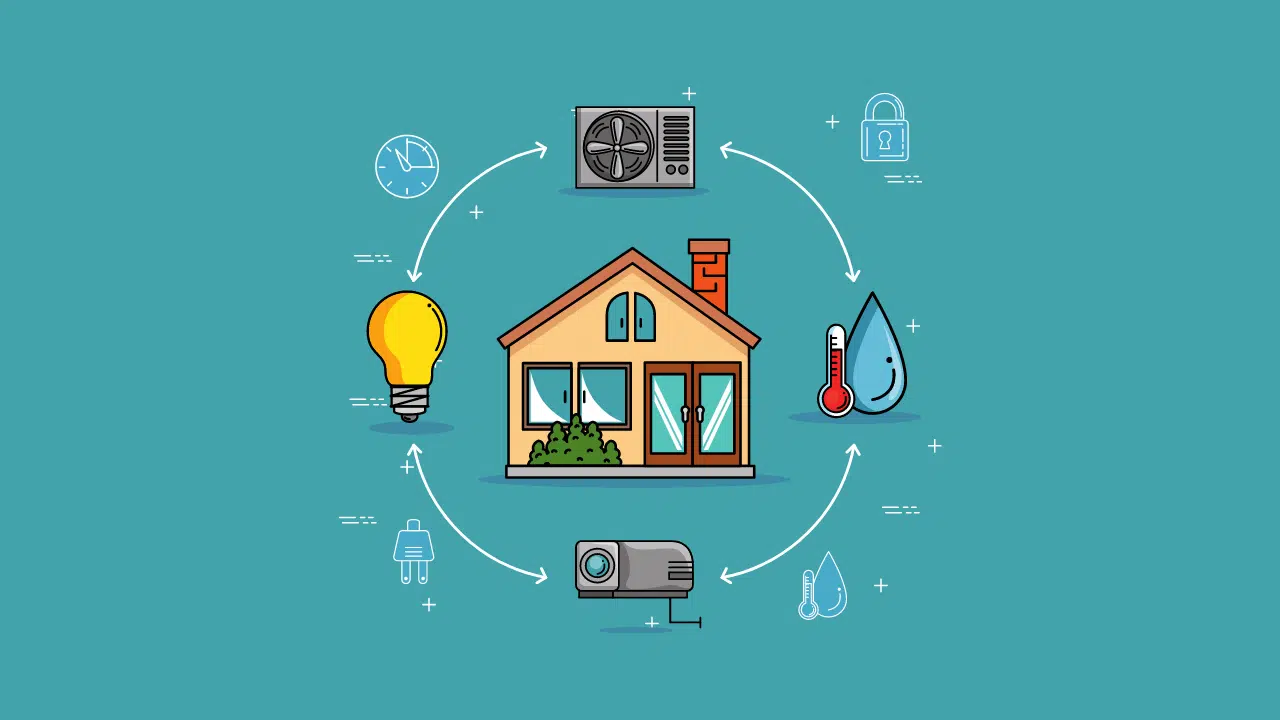 The Internet of Things (IoT) may provide numerous advantages and have a disruptive effect, e-commerce literature has paid little attention. The Internet of Things (IoT) is a term used to describe a situation in which physical items are linked to the Internet and are capable of identifying themselves to other devices and exchanging information. These devices produce a tremendous amount of data. New insights may be developed when it is able to aggregate data from devices and other systems, and these insights could have a significant positive impact on e-commerce. The dual nature of technology foresees the possibility of risks along with advantages.
The phrase "Internet of Things" (IoT) describes the expanding network of physical items with an IP address for internet connectivity as well as the communication that takes place between these objects and other systems and devices that have access to the Internet. Through the use of ambient intelligence, IoT enables remote access to sensor data, remote monitoring and control of the physical world, and the coordinated action of several physical items. These devices, together with the connection between them, can help e-commerce by generating the high-quality data needed to make the appropriate judgments at the appropriate time.
The primary driving force behind the IoT is the blending and integration of various technologies and communications solutions, including distributed intelligence for smart objects, Radio Frequency Identification technology, Electronic Product Code technology, and ZigBee technology [10]. These technologies include identification and tracking technologies, wired and wireless sensor and actuator networks, enhanced communication protocols (shared with the Next Generation Internet), and Radio Frequency Identification technology. An Android or iOS device can function as a sensor in a big network by installing apps on it.
Potential Benefits of IOT
IoT generates a significant amount of big data. The public's access to data and information, for starters, considerably increases government openness. Increased openness and transparency aid in proper oversight and cut down on waste in government. Second, enabling consumer self-service in this way can give people and businesses more access to information, empowering them to make decisions by utilizing the massive amount of data gathered by IoT and the wisdom of crowds. IoT provides users with insightful guidance. Route planning, for instance, supports drivers by taking into account constraints related to traffic, time, and cost in intelligent transportation systems such as in-car intelligent driving systems and smart highways.
In short, IoT can provide a range of advantages relating to trend analysis of historical data over time as well as real-time measurement and analyses of sensor data. These advantages include enhanced effectiveness, better flexibility, and real-time assessment of service efficiency. The potential advantages of IoT are into three categories: tactical, operational, and strategic/political. This is a common split that works well for e-commerce research. IoT advantages could include:
Political and Strategic –

better trend analysis and forecasting, increased government transparency, and increased citizen empowerment.

Tactical –

better cost-saving and revenue-generating planning, more effective regulation enforcement, greater health and safety measures, and better management and maintenance planning.

Operational –

Enhanced services' efficacy, flexibility, and efficiency.
Potential Risks of IOT
As new sources of data that are obtained by continually monitoring a wide variety of things in a variety of scenarios become available, organizations are increasingly turning to the IoT. There are, however, a number of technological and legislative issues that must be resolved. It is obvious that there are several challenges in implementing IoT for e-commerce. The degree of information sensitivity is an important factor that the access control mechanism must take into account. User data disclosure could make private information, including dietary preferences or financial information, public. Unauthorized access to this data has a negative effect on user privacy. In this way, IoT necessitates unique strategies to guarantee the ethical and safe use of the data generated, necessitating robust data governance. The safe and ethical use of data produced by IoT devices might be hampered by a lax approach to data governance.
Operational obstacles include challenges with human capital, such as the difficulty in hiring competent staff, a lack of specialists, and a lack of workers with the necessary skills to operate new applications, as well as a lack of IoT-focused training and educational opportunities.
Concerns about data management are also present. When integrating IoT solutions, organizations must deal with a complicated heritage of data and applications. Several generations of systems may be running concurrently in many businesses, and a large portion of the data fed into the system has been done manually, with the attendant risks to the quality of the data.
In summary, IoT encounters a number of challenges relating to the appropriate use (privacy and security, for example) and management of the data gathered by the enormous number of interconnected objects. Conflicting market factors, data privacy concerns, data security concerns, weak or uncoordinated data rules, and weak or uncoordinated data governance are all examples of strategic/political hurdles.
The following are examples of tactical obstacles: expenses, problems with integration and interoperability, IoT acceptability, and trust-related problems. Data management problems, IoT infrastructure limits, and a lack of basic IoT knowledge are operational concerns.
Conclusion
We can say that The Internet of Things (IoT) enables remote sensor data access as well as remote monitoring and control of the physical world. Additionally, combining and analyzing collected data enables businesses to create and enhance services that cannot be offered by standalone systems. Our evaluation indicates that, despite the paucity of IoT research in the sector of e-commerce, the benefits have been the main focus of anecdotal evidence up to this point.
Future repercussions may exist that extend beyond the achievement of the intended benefits. Specifically, obstacles can be attributed to costs, interoperability and integration problems, and acceptance of IoT, trust-related problems, a lack of sufficient knowledge about IoT, IT infrastructure limitations, and data management problems. They can also be attributed to weak or uncoordinated data policies, weak or uncoordinated data governance, and conflicting market forces.
IoT will undoubtedly have a significant impact on e-commerce services in the future and will offer a range of benefits for e-commerce at all levels, but these benefits must be carefully weighed against the dangers and the proper mitigation measures applied.