The Internet of Things (IoT) may provide numerous advantages and have a disruptive effect, e-commerce literature has paid little attention. The Internet of Things (IoT) is a term used to describe a situation in which physical items are linked to the Internet and are capable of identifying themselves to other devices and exchanging information. These devices produce a tremendous amount of data. New insights may be developed when it is able to aggregate data from devices and other systems, and these insights could have a significant positive impact on e-commerce. The dual nature of technology foresees the possibility of risks along with advantages.
The phrase "Internet of Things" (IoT) describes the expanding network of physical items with an IP address for internet connectivity as well as the communication that takes place between these objects and other systems and devices that have access to the Internet. Through the use of ambient intelligence, IoT enables remote access to sensor data, remote monitoring and control of the physical world, and the coordinated action of several physical items. These devices, together with the connection between them, can help e-commerce by generating the high-quality data needed to make the appropriate judgments at the appropriate time.
The primary driving force behind the IoT is the blending and integration of various technologies and communications solutions, including distributed intelligence for smart objects, Radio Frequency Identification technology, Electronic Product Code technology, and ZigBee technology [10]. These technologies include identification and tracking technologies, wired and wireless sensor and actuator networks, enhanced communication protocols (shared with the Next Generation Internet), and Radio Frequency Identification technology. An Android or iOS device can function as a sensor in a big network by installing apps on it.
Potential Benefits of IOT
IoT generates a significant amount of big data. The public's access to data and information, for starters, considerably increases government openness. Increased openness and transparency aid in proper oversight and cut down on waste in government. Second, enabling consumer self-service in this way can give people and businesses more access to information, empowering them to make decisions by utilizing the massive amount of data gathered by IoT and the wisdom of crowds. IoT provides users with insightful guidance. Route planning, for instance, supports drivers by taking into account constraints related to traffic, time, and cost in intelligent transportation systems such as in-car intelligent driving systems and smart highways.
In short, IoT can provide a range of advantages relating to trend analysis of historical data over time as well as real-time measurement and analyses of sensor data. These advantages include enhanced effectiveness, better flexibility, and real-time assessment of service efficiency. The potential advantages of IoT are into three categories: tactical, operational, and strategic/political. This is a common split that works well for e-commerce research. IoT advantages could include:
Political and Strategic –

better trend analysis and forecasting, increased government transparency, and increased citizen empowerment.

Tactical –

better cost-saving and revenue-generating planning, more effective regulation enforcement, greater health and safety measures, and better management and maintenance planning.

Operational –

Enhanced services' efficacy, flexibility, and efficiency.
Potential Risks of IOT
As new sources of data that are obtained by continually monitoring a wide variety of things in a variety of scenarios become available, organizations are increasingly turning to the IoT. There are, however, a number of technological and legislative issues that must be resolved. It is obvious that there are several challenges in implementing IoT for e-commerce. The degree of information sensitivity is an important factor that the access control mechanism must take into account. User data disclosure could make private information, including dietary preferences or financial information, public. Unauthorized access to this data has a negative effect on user privacy. In this way, IoT necessitates unique strategies to guarantee the ethical and safe use of the data generated, necessitating robust data governance. The safe and ethical use of data produced by IoT devices might be hampered by a lax approach to data governance.
Operational obstacles include challenges with human capital, such as the difficulty in hiring competent staff, a lack of specialists, and a lack of workers with the necessary skills to operate new applications, as well as a lack of IoT-focused training and educational opportunities.
Concerns about data management are also present. When integrating IoT solutions, organizations must deal with a complicated heritage of data and applications. Several generations of systems may be running concurrently in many businesses, and a large portion of the data fed into the system has been done manually, with the attendant risks to the quality of the data.
In summary, IoT encounters a number of challenges relating to the appropriate use (privacy and security, for example) and management of the data gathered by the enormous number of interconnected objects. Conflicting market factors, data privacy concerns, data security concerns, weak or uncoordinated data rules, and weak or uncoordinated data governance are all examples of strategic/political hurdles.
The following are examples of tactical obstacles: expenses, problems with integration and interoperability, IoT acceptability, and trust-related problems. Data management problems, IoT infrastructure limits, and a lack of basic IoT knowledge are operational concerns.
Conclusion
We can say that The Internet of Things (IoT) enables remote sensor data access as well as remote monitoring and control of the physical world. Additionally, combining and analyzing collected data enables businesses to create and enhance services that cannot be offered by standalone systems. Our evaluation indicates that, despite the paucity of IoT research in the sector of e-commerce, the benefits have been the main focus of anecdotal evidence up to this point.
Future repercussions may exist that extend beyond the achievement of the intended benefits. Specifically, obstacles can be attributed to costs, interoperability and integration problems, and acceptance of IoT, trust-related problems, a lack of sufficient knowledge about IoT, IT infrastructure limitations, and data management problems. They can also be attributed to weak or uncoordinated data policies, weak or uncoordinated data governance, and conflicting market forces.
IoT will undoubtedly have a significant impact on e-commerce services in the future and will offer a range of benefits for e-commerce at all levels, but these benefits must be carefully weighed against the dangers and the proper mitigation measures applied.
Kamikaze Drones – Latest from Russia Ukraine War Front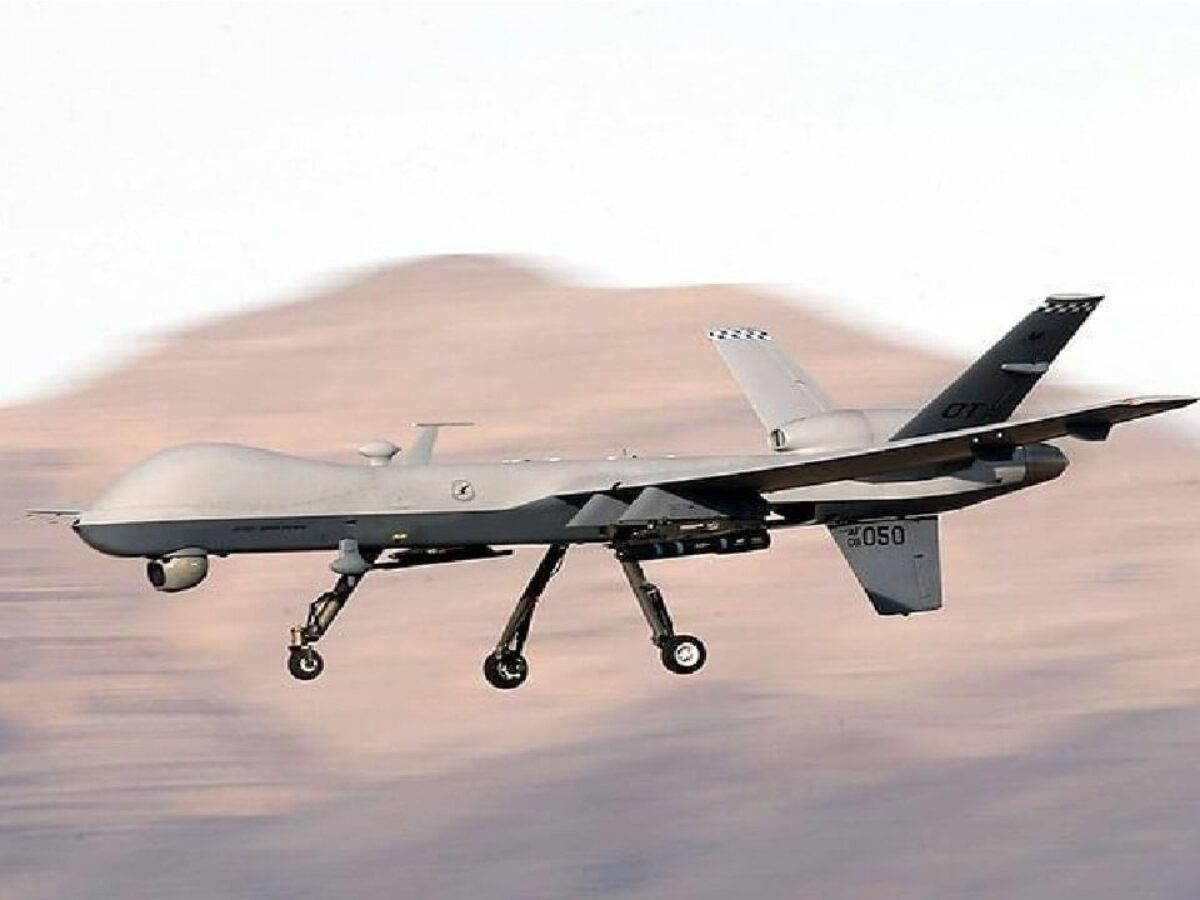 Drones or unmanned aerial vehicles (UAVs) are aircraft that do not require a human pilot onboard. They can perform various functions such as reconnaissance, surveillance, communication, or combat support. However, there is a special type of drone that is designed to be used as a weapon itself. These are called Kamikaze drones or loitering munitions. 
Kamikaze drones are aerial weapon systems that can loiter around the target area passively for a while before striking once a target is found. They explode when they contact the target and are loaded with explosives. Because their wings fold out as they are launched, they are also known as switchblades or suicide drones.
Various nations and actors have utilised kamikaze drones in an array of wars and crises. They have benefits like stealth, accuracy, cost-effectiveness, and drawbacks including vulnerability, moral dilemmas, and a finite range. They differ from UAVs in their use, functionality, and design. We shall examine the development, characteristics, uses, and implications of kamikaze drones in contemporary warfare in this article. 
Evolution of Kamikaze Drones
The concept of kamikaze drones is not new. It dates back to World War II when Japan used manned aircraft loaded with explosives to conduct suicide attacks against Allied ships. These were called kamikaze (divine wind) missions, and they caused significant damage and casualties to the enemy. However, the modern version of kamikaze drones emerged in the late 20th century, with the advancement of technology and miniaturization. 
The US was one of the first countries to develop and deploy loitering munitions, such as the Harpy anti-radar drone developed by Israel Aerospace Industries (IAI) in the 1980s. The Harpy could detect and destroy enemy radar emitters autonomously. Since then, several countries have developed and acquired their versions of kamikaze drones, such as Israel's Harop and Hero series, Turkey's Kargu and Alpagu series, China's CH-901 and WS-43 series, Iran's Raad-85 and Ababil-3 series, etc. Some of these drones can be launched from ground vehicles, aircraft, ships, or even soldiers' backpacks.
Kamikazes in the Russia-Ukraine War
In the Russia-Ukraine war, both sides have been using various types of drones and UAVs for surveillance, reconnaissance, communication, and combat support. However, since autumn 2022, Russia has been using a new type of drone that has caused significant damage and casualties to the Ukrainian forces. These are the Iranian-made Shahed-136 kamikaze drones.
What are Shahed-136 Kamikaze Drones?
The Shahed-136 kamikaze drones are loitering weapons that could fly independently or remotely to a target location and then detonate upon collision, destroying both the target and themselves. Russia refers to them as Geranium-2. They contain explosives in a warhead on their nose and are programmed to hover over a target until told to attack. The Shahed-136 has a wingspan of around 2.5m (8.2ft) and is difficult to detect on radar. It has a range of about 2,000 kilometres (1,240 miles) and an endurance of up to ten hours. It has a cargo capacity of up to 50kg (110lb) and a top speed of 250km/h (155mph). It can direct itself to its target using GPS or inertial navigation technologies.
How are Shahed-136 Kamikaze Drones Used by Russia?
Since October 2022, Russia has started utilising Shahed-136 kamikaze drones to target Ukrainian forces along the Donbas front line. Since then, Russia has launched over 300 drone strikes, killing over 200 soldiers and wounding over 500 more, according to Ukrainian sources. Russia has also targeted civilian infrastructure, including power plants, bridges, railroads, and factories. Russia frequently employs swarms of drones to overpower Ukrainian air defences and cause confusion and panic among troops. Drones are also used by Russia to offer real-time intelligence and guidance for artillery and missile attacks. Russia maintains that the drone operations are in response to provocations and violations of ceasefire agreements by Ukraine.
How is Ukraine Trying to Combat Shahed-136 Kamikaze Drones?
Ukraine has been trying to counter the drone threat by using various means such as small arms fire, heavy machine guns, portable anti-air missiles, electronic jamming devices, and counter-drones. However, these methods have proven to be ineffective or insufficient when faced with large numbers or high speeds of drones. Ukraine has also sought international assistance and support to enhance its air defence capabilities and acquire more advanced drones and UAVs. The US has said it is supplying Ukraine with 700 of its Switchblade kamikaze drones, but it is unknown whether any have been used. The US has also provided Ukraine with Javelin anti-tank missiles, radars, communications equipment, and training. Ukraine has also used its kamikaze drones to attack Russian targets in Crimea and inside Russian territory. In autumn 2022, Ukraine used kamikaze drones of some sort to attack a Russian military base in western Crimea, an airbase near Sevastopol, and ships in Sevastopol harbour. In December 2022, Ukraine used kamikaze drones for three separate attacks on airbases at Saratov and Ryazan – both hundreds of miles inside Russian territory.
Development of UAVs and Drones in the India-Pakistan Equation
India and Pakistan are two rival neighbours in South Asia who have been engaged in several wars and conflicts over the years. Both countries have been developing and acquiring UAVs and drone technologies for military and civilian purposes. However, there are some differences in their approaches and achievements in this domain. The following table summarizes the comparison of India and Pakistan in UAV and drone technology:
| Aspect | Pakistan | India |
| --- | --- | --- |
| Market size | Smaller and more focused on military applications | Larger and more diverse with potential use cases in various sectors |
| Talent pool | Smaller and more dependent on foreign partners | Larger and more independent with domestic innovation and development |
| Policy framework | Supportive but less transparent and consistent | Supportive and more liberal and progressive |
| Ecosystem | Vibrant but less mature and competitive | Vibrant and more mature and competitive |
| Strategic advantage | Higher due to geopolitical location and security interests | Lower due to geopolitical location and security interests |
| Import dependence | Higher for high-endurance and combat-capable platforms | Lower for high-endurance and combat-capable platforms |
| Cybersecurity threats | Higher due to hostile actors and weak systems | Lower due to hostile actors and strong systems |
| Ethical and legal issues | Higher due to autonomous targeting and accountability concerns | Lower due to autonomous targeting and accountability concerns |
India has a growing UAV and drone technology industry that is diverse and innovative in various domains and a supportive policy framework and a vibrant ecosystem of drone startups and companies. But with rapidly failing nations as neighbours, India must ensure all border security organizations are adept and capable of utilising these drones to maximum capability.