INDIAN OCEAN REGION WATCH
In 2009, Robert D Kaplan noted that geography dictates and determines the "critical trend in world politics". Anyone looking at the map of the Indian Ocean would not miss the geostrategic location of peninsular India whose three shores are lapped by the waves from the seas in the Indian Ocean. A keen politico-economic observer would also notice that India and many of the region's other littorals are home to some of the largest consumer societies in the world. 
For long, China has felt contained and boxed within the limited sea room in West Pacific inside the series of island chains to China's east. To a large extent, this 'centuries of containment' has fueled Beijing's strong desire to gain access to the wide and open expanse that is offered by the Indian Ocean. It has manifested into her two-ocean strategy which has been in play for nearly two decades. Thus, with a long-term business and colonial interest in mind, when Chinese naval vessels arrived in the Gulf of Aden in 2009, they ruffled the largely peaceful waters of the Indian Ocean, sans piracy in the western seas. Their arrival added fuel to fire as they sold missiles systems to competing littoral states, who until then had been balancing well between peace and turmoil. Looking out for 'friends with benefits', China found a natural ally in Pakistan whose relationships with the United States were rapidly souring at that stage. Business relationships were consolidated quickly into strategic ties, with Beijing's 'Belt and Road Initiative' (BRI) touted as a jewel in China's 'string of pearls' strategy in the Indian Ocean. Even after being in play for five years and not accruing any economic benefit, Pakistan continues to dream that its subscription to BRI provides it strategic depth against India. 
China remained fully cognizant that in comparison to India or United States, it is in a weaker position in the Indian Ocean. Its official dismissal of any plans for creating military bases overseas has been a ploy to buy time. Many Chinese scholars have argued that use of port services and ad hoc logistic support facilities in ports, such as Gwadar, is only a step towards establishing permanent naval base(s). Given their economic benefits, scholars in Beijing are now advocating that establishment of overseas naval bases is China's right. Under guise of China-Pakistan Economic Corridor (CPEC), China is today deeply entrenched in Pakistan's affairs and has entangled the host nation in its economic fishnet. Blinded by its relationship with China and its deep-seated hatred towards India, Pakistan is under completely misplaced impression that the sales of warships, aircraft and submarines from its 'all weather friend' is for Pakistan's good and for bringing peace to Indian Ocean!
As recent as June 25 this year, the Financial Action Task Force (FATF) yet again denied removal of Pakistan from its 'grey list' because of 'deficiencies' observed in Pakistan's mechanism to pluck terrorism financing. With Pakistan's continuation in the 'grey list', Islamabad is unable to receive any substantial financial aid from the International Monetary Fund (IMF), World Bank, Asian Development Bank (ADB) or the European Union. This has further aggravated problems for the debt-ridden nation, whose already precarious financial situation is nose-diving into Beijing's debt trap. Islamabad is finding itself in a perilous state in dealing with China. Pakistan's debt-ridden diplomacy has jeopardised even its territorial integrity as land and infrastructure has been doled out freely to multiple Chinese State Managed Enterprises. It is unfortunate that the country is now also becoming devoid of strategic autonomy in thoughts and action.
Earlier this year in January, one of Pakistan's Naval Ship Nasr had set sail from Karachi to visit Djibouti and Sudan, both along north western coast of Africa. Media in Islamabad was prompt to tout this deployment as an initiative to explore new options for engagement. Presumably the deployment was a part of a previously unheard foreign policy initiative called 'Engage Africa Policy'! Most surprising was the media's statement that the deployment was tailored to assist the vulnerable population affected by natural disasters in the host countries! For a country whose economy is unable to make ends meet without grants and capital investments from Beijing, and where at least 10 million people have been added each year in below poverty line status for the last three years, to deliver provisions to countries presumed to be in destitute, didn't stand to any logic unless Islamabad's hands were tied and their lips sealed. Perhaps the deployment of Nasr to the two African nations was dictated by Pakistan's 'all weather friend'. Given the exponentially high degree of economic debt that Islamabad has today from China, the likelihood of Beijing directing Islamabad to act in its subjugation remains high!
China is well entrenched in Pakistan's affairs and is leaving no option aside to enhance its footprint in Indian Ocean. After making a windfall in politics, business, infrastructure and even agriculture inside Pakistan, Beijing is now persuading, directing and dictating tunes for Islamabad to dance too. So blinded is Pakistan in pursuing its single point anti-India agenda, that it is unable to see that the Chinese ships, submarines and aircrafts which it is (will be) receiving at 'friendly prices' are coming at a huge price of losing its own independence of thought and actions. The comments of the Chief of Naval Staff of the Pakistan Navy, Admiral M Amjad Khan Niazi, published in the Chinese daily, Global Times, in early February this year prior hosting a multi-lateral exercise, Aman-21, were seminal in this context. The Admiral was all praise for the Chinese Navy and championed the presence of this extra-regional naval force in the Indian Ocean to meet region's maritime security requirements. He elaborated on series of weapons, sensors, combat systems and platforms which are being doled out to Islamabad. He, however, remained blaringly silent on the cost of these expensive toys and how his country's debt-ridden economy would pay for them. The Admiral surely couldn't be so naïve to not realise the cost of autonomy to his navy for such deals!!
Beijing's model for investing in projects using own overcapacity, establishing port facilities, and doling out military hardware is now a well know colonialism ploy through economic debt. And the polity in Islamabad is simply choosing to ignore the consequences of Beijing's 'friendship actions' to Pakistan's sovereignty. Perhaps, we are witnessing the first stage of Pakistan's Navy being re-established as "China's Flotilla of Pakistan"!!
This article has been sent to the editor by Shree Pandey, who is political analyst and a keen observer of South Asian region.
COVID-19 – A Disaster Management baggage or A National Security Concern?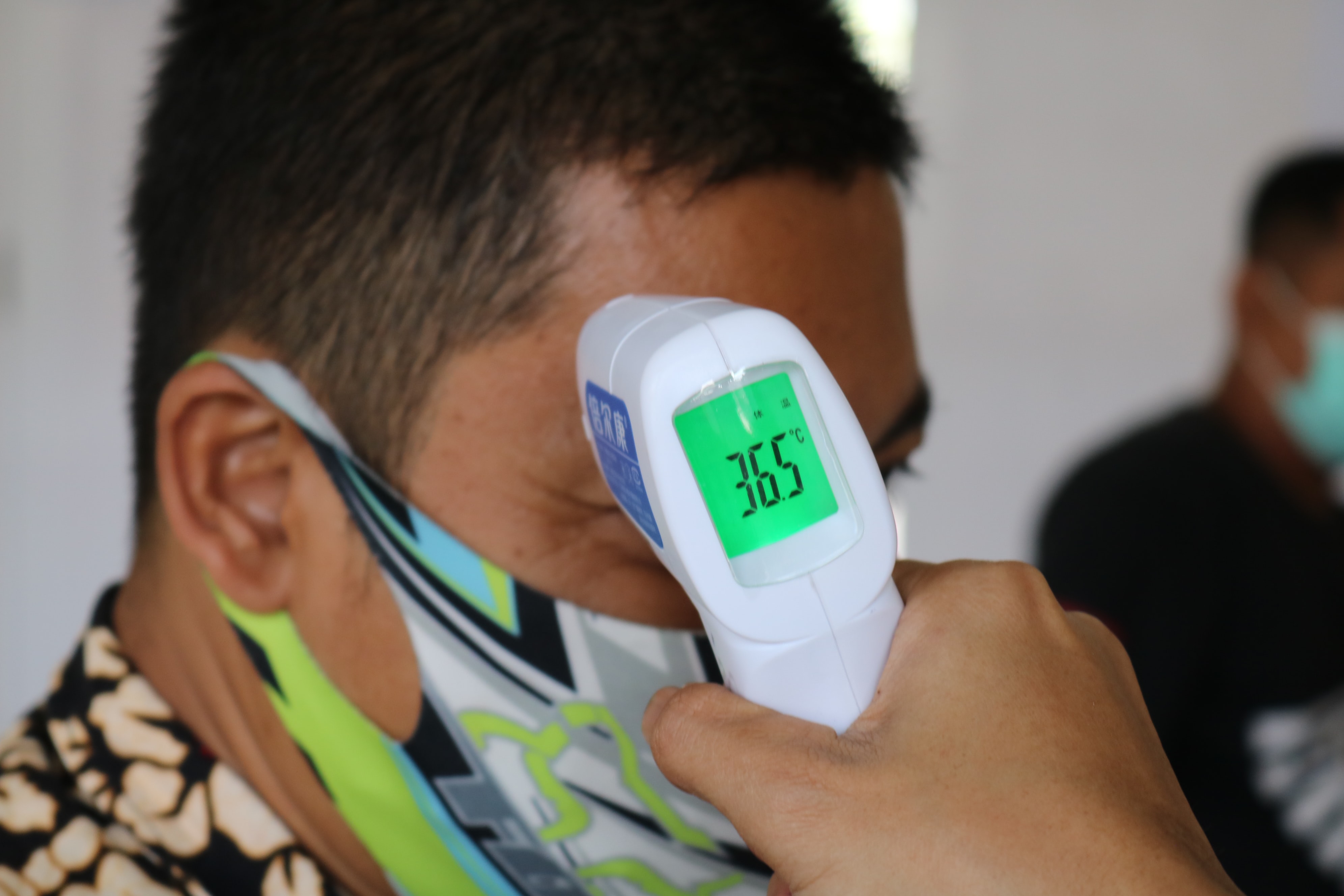 As COVID-19 cases start to intensify again after a short and peaceful interlude, the viral disease again stresses the issue that whether the disease is just a mere health emergency confided to its medical liabilities, or is it a National Security concern at large as it ostensibly affects the decisive decade i.e., 2020-2030. The Covid outbreak has conveniently presented an opportunity to reconsider the current emergency and disaster-response authorities. Not only has the disease threatened the well-being of the nation and its population but also has diverted the attention and resources of the government away from other national security threats. Hence, it is necessary for a country like India to explore and amend the old statutory framework that simply negates the healthcare challenges as national security threats. Furthermore, the geographical challenges which India anticipates with respect to China in terms of war increases manifold ever since the controversy regarding Covid-virus being synthesized in Wuhan's lab has surfaced. The controversy did not gain major traction with WHO and other global authorities brushing it away by calling it a baseless narrative. However, if at all there is a possibility of the virus being intentionally homegrown or domestically synthesized, India should put its guards up against a major biological war.
Global Perspective
It was on March 13, 2020, when President Donald Trump invoked the National Emergency Act and the Stafford Act in response to the novel coronavirus. It was the first time that a leader of a State equated a Health crisis to a National Emergency. Needless to say, the risks of Covid were exceedingly high and the casualties caused were also unparalleled. Therefore, as the well-being of the nation was threatened and the attention and resources of the government were diverted into one single crisis as opposed to other major risks, calling it a National Security concern is simply textbook-accurate. However, the current US Federal Law is rusted when it comes to dealing with high-risk virus outbreaks that have catastrophic consequences. While it acknowledges that disease outbreaks as potential threats to national security, the orientation however is statutorily limited in preparation and prevention but has absolutely no strategical way out once the disease spreads domestically. The organization of emergency response in Federal Law presently is unilateral as opposed to the disease in hand which is rather multi-lateral.
Covid-19 has not yet perished and it is highly unlikely that it is the last one of its kind. Future diseases with more serious casualties are likely to occur again as also attested by Bill Gates in one of his Ted Talks Speeches. Hence it is necessary that disaster response and national security should not be branched into two separate paradigms by the policymakers and must be conjoined into one. Acknowledging public health crisis naturally constitutes national security and is, therefore, an important conceptual step. Hence as for the US, the Federal Law must fill up the gaps that Covid-19 has thrown a spotlight on. For instance, invoking National Emergency Act was surely a brilliant move but it lacked execution. It was not exactly Congress but the law, in general, that was weak. The nature of the said statute is such that the Federal structure takes a back seat when the provision is invoked and consequently the states are left with a very large leadership vacuum which is an absolute necessity in response to such a crisis., As a result, President Donald Trump and his cabinet were widely criticized for this move as the underlying statutory framework limits the federal government's involvement in disaster response.
On the other hand, New Zealand under the able leadership of Prime Minister Jacinda Adern garnered lavish global praise for controlling the Covid-19 pandemic exceedingly well. While, thinkers and authorities like Thomas J. Bollyky, director of the Global Health program at the Council on Foreign Relations believe that the nation has an advantage of a relatively isolated location which invariably means that the country has far fewer visitors from China or other infected areas. In addition, the director also contended that the country is also small and rich with a population widely spread out, and therefore, the success of Kiwis cannot be replicated in a populous country like the US. However, the arguments appear to be mere evasive assumptions, and credit to New Zealand's administration must be given on all accounts, especially for taking immediate cognizance of the disease, unlike President Donald Trump who completely trivialized the issue when it first surfaced.
India's imminent need to take cognizance of Bio-Warfare
With a strong sense of 'We are in this together' echoing around the world, there has been a fair share of blame game amongst the countries as well. While the infamous 'virus escaped from Wuhan Institute of Virology' remains at the top of the 'it's your fault' pyramid, the US remains second. And it's China that has blamed the US Army for bringing the Virus to their country. Chinese diplomacy has simply rested its argument on the fact that the virus was engineered in the US and was deliberately sent to China to halt the country's progress. The blame game will continue to exist suiting to different political spheres of distinct nations. However, it is imperative for India to consider, collocate and confidently approach the possibility of bioterrorism.
Indian military at large is not as technologically advanced as the militaries of China and the US. Although training programs concerning chemical, biological, radiological, and nuclear attacks, the programs are on the back burner stewing in their own resourceless gravy. Furthermore, the country has a wide population with health facilities already taking a knee due to this pandemic. Thus, the possibility of a bio-warfare happening is indicative of India already sitting on a virus time-bomb. Japan has already taken cognizance of the matter and has started building its response against a bio-terror attack. For the first time, the country has imported five types of live viruses – Ebola, Marburg, Lass, Crimean-Congo, and South American viruses to study detection and precaution measures. Something, which India does not actively intend to do.
Another reason why India must not dismiss the possibility of a bio-war attack in the near future is simply the rise in the number of Bio-genetics labs in the US, China, and other states. While Iran and North Korea are believed to possess chemical weapons, countries like the US, Europe, Russia, and Australia also have around 50 functioning or under-construction security labs solely for the study of dangerous pathogens and churn out efficient results for their respective countries. In addition, virus sensors are largely ineffective and hence it becomes increasingly easy for a terrorist to simply ferry a contagion to other countries. The said virus can be mixed with powders, and aerosol sprays or can be infected through main, envelopes, or newspapers.
Chemical weapons were recently used in Afghanistan where people were seen suffering from blisters, severe anxiety, etc. Pertinent to mention, China endorsing and recognizing the recent Taliban takeover in Afghanistan and the nation experiencing biochemical attack episodes projects a highly probable image of the former vehemently supplying the latter with weapons and armory. Therefore India, on all accounts, must not be an ostrich for biochemical or genetic warfare in the coming future. While the United Nations explicitly bans the use of chemical weapons, the regulations are only bound to the member countries and thus can easily be used by an adversary. Quoting the former Chief of the Army Staff, General Bipin Rawat, a country like India must be prepared for all kinds of threat.