India now joins the group of Naval powers that have the capability to indigenously build aircraft carriers.
India's first indigenous aircraft carrier INS Vikrant began its first sea trials off the coast of Kochi on Wednesday. Embarking the proud and historic moment for India, the largest and the most complex warship build in the country, INS Vikrant has marked a big jump forward for India's defence industry and combat ability of the Indian Navy.
Proud & historic day for India as the reincarnated #Vikrant sails for her maiden sea trials today, in the 50th year of her illustrious predecessor's key role in victory in the #1971war
Largest & most complex warship ever to be designed & built in India.
Many more will follow… pic.twitter.com/6cYGtAUhBK

— SpokespersonNavy (@indiannavy) August 4, 2021
With the successful start of the trials of INS Vikrant, India has now joined the group of selected country's that have the capability to indigenously design, manufacture and integrate a state-of-the-art aircraft carrier.
The Name – INS Vikrant
This Indigenously built Aircraft Carrier will carry the name of its predecessor, INS Vikrant that played a significant role in the 1971 war which saw the birth of Bangladesh and therefore is often treated as a symbol of India's victory over Pakistan in the Bangladesh Liberation War. Interestingly, this Indigenous Aircraft Carrier (IAC) has set off on its maiden sea trials, exactly 50 years after its antecedent played a major role in the victory of the 1971 war.
#TheGameChanger: #Vikrant
IAC dedicated to all the martyrs of #1971War #India part of elite group of countries that make & operate their own #AircraftCarrier
Old warships never die..they are reborn in another avatar….And reborn she has…
शं नो वरुण:#SwarnimVijayVarsh pic.twitter.com/6edXJ2lhRz

— PRO Defence Kochi (@DefencePROkochi) August 4, 2021
It is important to note that INS Vikrant was Indian Navy's first aircraft and was operated by the Navy from 1961 to 1997. The warship got decommissioned in 1997 after more than 35 years of its glorious service. The reincarnated INS Vikrant is likely to be inducted into the Indian Navy in less than a year making India join the club of the US, the UK, Russia, France and China who have the capability to indigenously build aircraft carriers.
Indigenous construction of INS Vikrant
With India's quest to become AtmaNirbhar and self-reliant, INS Vikrant with more than 76 percent indigenous content is the result of the efforts of Indian Navy and Cochin Shipyard Limited (a Public Sector Shipyard under Ministry of Shipping) to indigenously design and build an aircraft carrier.
The Indigenous Aircraft Carrier 'Vikrant', designed by Indian Navy's Design Team and built by @cslcochin, undertook its maiden sea sortie today. A wonderful example of @makeinindia. Congratulations to @indiannavy and @cslcochin on this historic milestone. pic.twitter.com/AjnafkxOaT

— Narendra Modi (@narendramodi) August 4, 2021
Maiden sea sortie of Indigenous Aircraft Carrier, 'Vikrant' is a true testimony to our unwavering commitment to #Atmanirbharta in Defence. Realisation of this historic milestone, regardless of COVID, shows true dedication & commitment of all stakeholders. A proud moment for India pic.twitter.com/pJJZqmV4G1

— Rajnath Singh (@rajnathsingh) August 4, 2021
Apart from this, the construction and manufacturing of INS Vikrant has opened India's way towards successfully building indigenous design and construction capabilities.
INS Vikrant: The Biggest Warship
INS Vikrant (IAC-1) is the biggest warship made indigenously with an overall length of 262 metres, a width of 63 metres and 59 metres high including the superstructure. Apart from being the biggest warship, this slayer of enemies is capable of carrying 30 assorted aircraft including combat jets and helicopters. Propelled by four gas turbines, it can attain a top speed of 30 knots (about 55 kmph). The vessel will have a complement of 1,500 personnel.
The warship, with a displacement of about 37,500 tonnes, will operate MiG-29K fighter jets, Kamov-31 helicopters, MH-60R multi-role helicopters and the indigenous advanced light helicopters.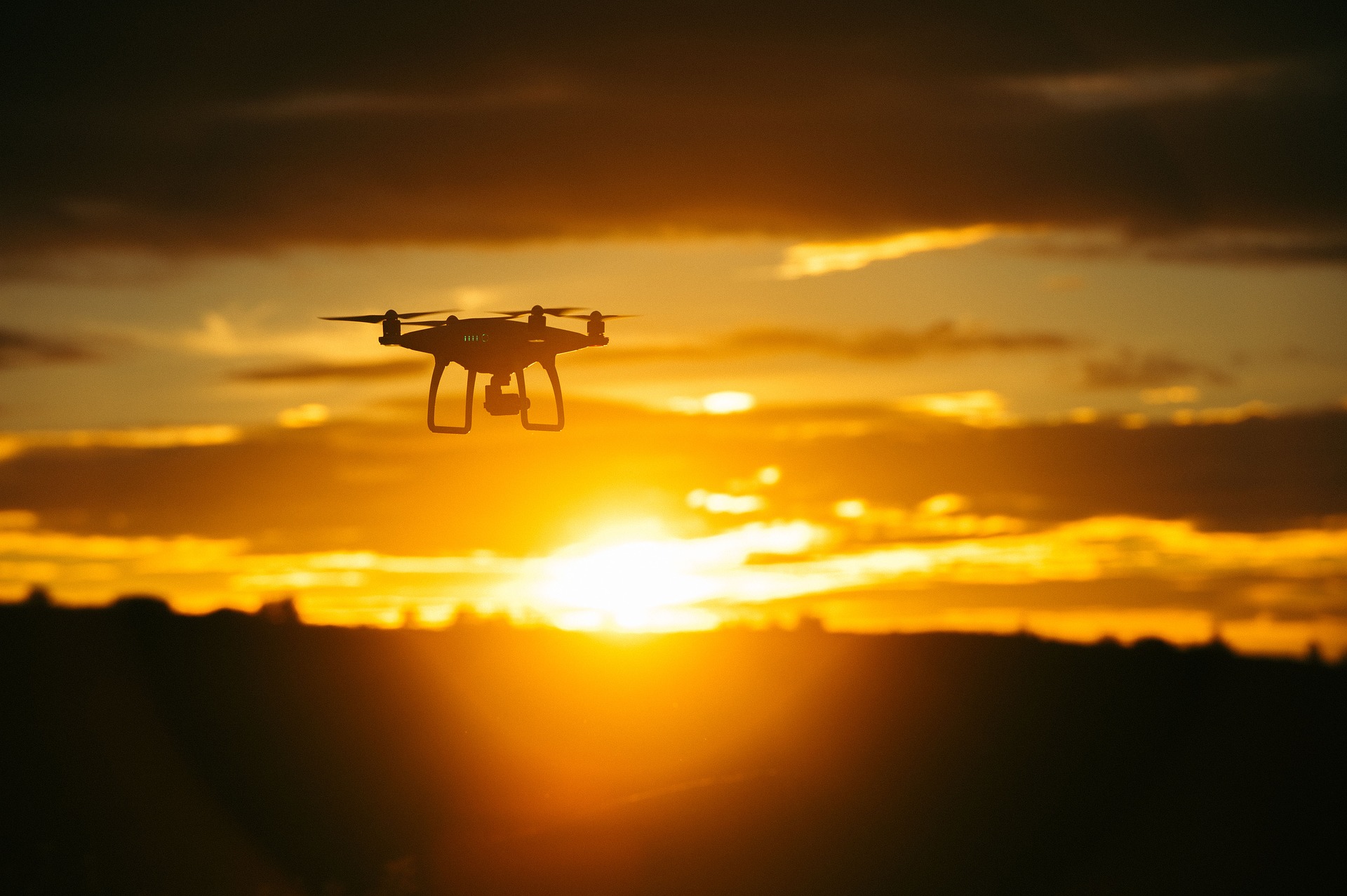 Drones have been essential in the Russia-Ukraine conflict for both reconnaissance and strike operations. Drones have been assiduously utilised by Ukraine to monitor the movements of Russian troops, gather intelligence about them, and engage in infantry and artillery combat. Particularly, their military has targeted the Russians using loitering munition "spy ghost," designed by the US for Ukraine. The Ukrainians have made considerable use of the Turkish Bayraktar drone for both attack and intelligence operations. One facet of contemporary warfare—the employment of drones for both observation and retaliatory action—has been highlighted by the ongoing conflict between Russia and Ukraine and the earlier conflict between Azerbaijan and Armenia. 
To address demand in the security and defence sectors, the Government of India (GOI) has concentrated on obtaining cutting-edge technologies. India has long relied on nations like Israel for its drone needs, but this reliance is gradually giving way to domestic solutions. The drone-related culture in the Indian military is evolving. The Army Aviation Corps is now responsible for ensuring the most effective use of drones, which was formerly handled by the artillery. In light of the ongoing standoff with China, the Indian Army is now using drones at the LAC for observation purposes, which is a big move. Previously only used by the Indian Air Force (IAF), the Army is now for the first time pursuing loitering weapons.
Despite the effects of the worldwide pandemic on several sectors of the economy, the India UAV market, which was valued at $830 million in FY2020, is anticipated to increase at a compound annual growth rate (CAGR) of 14.5% between 2021 and 2026. By the end of 2021, the Indian UAV market might reach $900 million, which is important given that the worldwide UAV market is now valued at $21.47 billion, according to the Observer Research Foundation (ORF).
UAVs have been essential during the COVID-19 epidemic in a variety of capacities, including as a tool for law enforcement, a platform for the delivery of medical supplies, and an e-commerce platform. However, because of sporadic lockdowns imposed in nations around the world that produce and supply UAVs and associated parts, there have been halts or delays in production supply chains because of a lack of raw materials and the labour force required to carry out manufacturing and assembly operations. Although there are prospects for American UAVs and component makers to sell to India, it should be highlighted that the domestic manufacturing market is expanding, which is raising the level of local competition, both for civil and defence uses. Joint ventures have emerged in the UAV industry as a result of the ambitious "Make in India" project of the Indian government, which aims to promote homegrown production in a variety of industrial sectors. Indian startups have also made a lot of forays into the UAV market.
Indian UAV Policies & Reforms
For anyone flying an unmanned aerial vehicle in India, the Ministry of Civil Aviation (MoCA) India published a new set of drone laws and regulations in June 2021. The operator of a UAV must apply for and get a unique identification number in accordance with the new regulations before operating the UAV, unless an exemption is granted. UAV operators will have to submit information on the Digital Sky platform, which is a MoCA-led initiative to control UAV operation and traffic in India, in order to obtain this identifying number. In order to draw investments into this industry, certain Indian state governments have also developed original UAV policies. 
Opportunities
The Indian UAV industry is divided into three major segments, similar to the worldwide UAV market: Original Equipment Manufacturers (OEM), End Users, and Aftermarket. Rotating wings, fixed wings, high-altitude long-endurance (HALE), medium-altitude long-endurance (MALE), and unmanned combat aerial vehicles are among the UAV kinds that are currently available (UCAV). In addition to manufacturing, there are prospects in the fields of hardware, software, and value-added components.
In India, the use of commercial UAVs is expanding at an exponential rate in the following industries: forestry, mining, power, railways, construction, highways, e-commerce, homeland security, smart city and urban development initiatives, and media. Applications for collecting and sharing real-time data include site inspections, surveillance, and monitoring. 
Opportunities for anti-drone systems exist in the defence industry, particularly in the fields of sensors, phased array radar, radio frequency (RF) sensor, electro-optical and infrared (EO/IR) systems, navigational satellite jammer systems, and RF jammer and laser-directed energy weapon (Laser-DEW) systems. After the recent UAV attack on the Indian Air Force station in Jammu, the need for anti-drone equipment has grown even more. Border security, crime prevention and control, and anti-terrorism applications are other potential areas of application.
Challenges
Potential end-users are prevented from maximising the use of UAVs in their operations by the policy environment for UAVs in India. The present drone regulations state that all UAV importers must first get a "Certificate of Manufacture" before submitting an application via the Digital Sky platform to the Directorate General of Civil Aviation (DGCA). The importer must submit an application for the granting of an import clearance certificate to the Directorate General of Foreign Trade after receiving approval from DGCA (DGFT). The Directorate General of Foreign Trade shall regulate the import of unmanned aircraft vehicles and systems (DGFT).
To impart the essential skills to operate their UAVs in India, international providers may need to engage in training and certification programmes. Building up this infrastructure is crucial to preventing supply-related sector bottlenecks. International suppliers may be encouraged to form joint ventures or participate in the production or assembly of UAVs in India via "Make in India" incentives, such as the relaxing of FDI laws. This will increase the number of local rivals in the already crowded field of domestic producers, making it harder for global OEMs to compete on price.
India clearly has the potential to become the worldwide hub for the newest drone technology because of its persistent commitment to embracing innovation to address societal and environmental problems. Government encouragement and loosened regulations will also provide manufacturers and drone businesses the much-needed boost they need to reach previously unimaginable heights.