Last year on June 15, as the world was just learning to deal with the first wave of the Covid pandemic, China and India were locked in a gruesome conflict around the Galwan river. Ceasing on a regrettable note, the clash witnessed heavy causalities on both sides (While China initially denied the deaths of PLA soldiers, this year in February the Chinese government however confirmed the death of only four PLA soldiers).
The events and attitudes of the two governments, right after this clash, further made abundantly clear that the two countries have ideological differences. As one country was applauding the bravery and gallantry of their martyrs, the other was arresting and strangling the voices of all those who questioned the Party's stand on the PLA deaths.
From Chinese netizens to senior Communist Party members like Cai Xia, who expressed her concerns of the clash to be a mere tactic of the government to "divert the attention of the Chinese public" from the unrest and the pandemic crisis within, all saw the ire of the Party. In fact, the Chinese government's recent amendment to the State's criminal law and the first arrest under this amendment, of a popular Chinese influencer Qiu Ziming, speaks volumes of the distaste that the Galwan incident left behind on China.
We are in June 2021, exactly a year since the Galwan Valley clash. And as the diplomatic talks for disengagement at the borders drag on indefinitely without any satisfactory outcome, the situation continues to grow tense. The is further raising plenty of questions for both governments;
Will India's increased scrutiny of Chinese goods, especially electronics and mobile apps, trigger a trade war between the two countries?
Will the increasing covert operations by China, like the Chinese national apprehended last week by BSF in West Bengal's Malda district, force India to take an aggressive stance?
Will Pakistan succumb to Chinese pressure and open a second front?
Will the QUAD extend their alliance for military support too?
As the world, keep a watch on catastrophic pandemic updates, here is a brief timeline of what happened since Jun 2020:
| | |
| --- | --- |
| May 5, 2020 | Chinese and Indian troops engaged in aggressive melee on the northern bank of Ladakh's Pangong Tso lake; soldiers injured on both sides |
| May 9, 2020 | Confrontation between Indian and Chinese soldiers in north Sikkim's Naku La area; aggressive behaviour by Chinese soldiers leads to injuries on both sides |
| May 12, 2020 | Tension builds up in Galwan Valley |
| Late May 2020 | Chinese forces objected to Indian road construction in the Galwan river valley |
| June 2, 2020 | Ministry confirms build-up of Chinese troops along the LAC with China; Indian Army responds by building-up own military strength. |
| June 6, 2020 | Top military officers from both sides meet for discussion of de-escalation plan Lieutenant General Harinder Singh, commander of Leh-based 14 Corps from Indian Army and Major General Liu Lin, commander of the People's Liberation Army from South Xinjiang region |
| June 9, 2020 | Both Armies claim that "limited military disengagement" has commenced at the Galwan valley |
| June 10 to 15, 2020 | Talks between military heads continue |
| Evening June 15, 2020 | Indian and Chinese troops clash at patrolling point 14. Violent clashes continue for six hours in a steep section of a mountainous region in the Galwan Valley. Indian soldiers called for reinforcements from nearest post. Approximately 600 men were engaged in combat using stones, batons and other makeshift weapons. Chinese side was reported to possess iron rods, clubs and batons wrapped in barbed wire and clubs embedded with nails. (While soldiers carry firearms, due to decades of tradition designed to reduce the possibility of an escalation, agreements disallowed usage of firearms) The fighting, which took place in near-total darkness, lasted for up to six hours |
| June 16, 2020 | The fighting resulted in the deaths of 20 Indian soldiers, mainly from the 16th Bihar Regiment including its commanding officer, Colonel Santosh Babu. |
| June 16, 2020 | US intelligence reported that the PLA suffered 35 casualties (Report by U.S. News & World Report) |
| June 17, 2020 | The Chinese defence ministry confirmed the existence of Chinese casualties but refused to share the number and reports circulate on Chinese internet claiming death of five Chinese soldiers. However, the report is immediately censored by the Chinese government. |
| June 20, 2020 | Chinese social media platform WeChat removes the Indian Prime Minister's remarks on the Galwan skirmish, which was uploaded by the Indian Embassy in China. |
| June 22, 2020 | 11-hour meeting – Commanders of both sides formulate a disengagement outline US intelligence agencies assessed that the chief of China's Western Theater Command, General Zhao Zongqi, had sanctioned the skirmish (Report by U.S. News & World Report) |
| July – August 2020 | Talks continue |
| Sept 4, 2020 | Diplomatic talks between Defence Ministers start: Chinese General Wei Fenghe and Indian counterpart Rajnath Singh hold talks during the Shanghai Cooperation Organisation (SCO) meeting in Moscow. |
| Sept 2020 to Feb 2021 | Talks continue at diplomatic and military level |
| January 2021 | Indian government awarded six Indian Army personnel for bravery during the Galwan clash ("Operation Snow Leopard"). |
| February 2021 | Disengagement from Pangong Tso is reported (By U.S. News & World Report), however the Indian Ministry of External Affairs spokesperson recently said the process of disengagement along the LAC "remains unfinished" and an early completion of disengagement could lead to de-escalation of forces which would "hopefully" lead to full restoration of peace and tranquillity in the border areas and enable overall progress in the bilateral relationship. |
| February 19, 2021 | Chinese state media portrayed the deaths of four soldiers |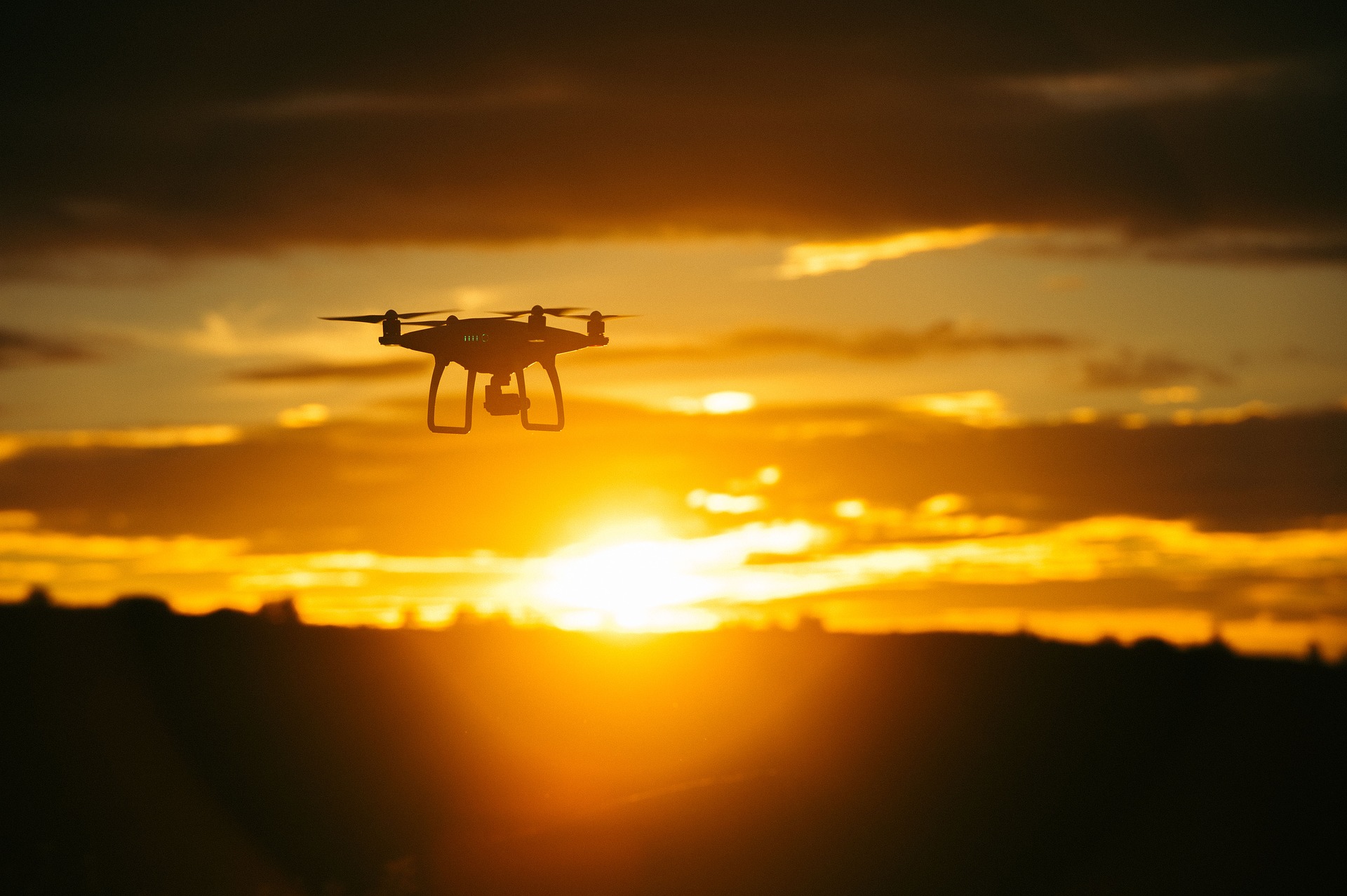 Drones have been essential in the Russia-Ukraine conflict for both reconnaissance and strike operations. Drones have been assiduously utilised by Ukraine to monitor the movements of Russian troops, gather intelligence about them, and engage in infantry and artillery combat. Particularly, their military has targeted the Russians using loitering munition "spy ghost," designed by the US for Ukraine. The Ukrainians have made considerable use of the Turkish Bayraktar drone for both attack and intelligence operations. One facet of contemporary warfare—the employment of drones for both observation and retaliatory action—has been highlighted by the ongoing conflict between Russia and Ukraine and the earlier conflict between Azerbaijan and Armenia. 
To address demand in the security and defence sectors, the Government of India (GOI) has concentrated on obtaining cutting-edge technologies. India has long relied on nations like Israel for its drone needs, but this reliance is gradually giving way to domestic solutions. The drone-related culture in the Indian military is evolving. The Army Aviation Corps is now responsible for ensuring the most effective use of drones, which was formerly handled by the artillery. In light of the ongoing standoff with China, the Indian Army is now using drones at the LAC for observation purposes, which is a big move. Previously only used by the Indian Air Force (IAF), the Army is now for the first time pursuing loitering weapons.
Despite the effects of the worldwide pandemic on several sectors of the economy, the India UAV market, which was valued at $830 million in FY2020, is anticipated to increase at a compound annual growth rate (CAGR) of 14.5% between 2021 and 2026. By the end of 2021, the Indian UAV market might reach $900 million, which is important given that the worldwide UAV market is now valued at $21.47 billion, according to the Observer Research Foundation (ORF).
UAVs have been essential during the COVID-19 epidemic in a variety of capacities, including as a tool for law enforcement, a platform for the delivery of medical supplies, and an e-commerce platform. However, because of sporadic lockdowns imposed in nations around the world that produce and supply UAVs and associated parts, there have been halts or delays in production supply chains because of a lack of raw materials and the labour force required to carry out manufacturing and assembly operations. Although there are prospects for American UAVs and component makers to sell to India, it should be highlighted that the domestic manufacturing market is expanding, which is raising the level of local competition, both for civil and defence uses. Joint ventures have emerged in the UAV industry as a result of the ambitious "Make in India" project of the Indian government, which aims to promote homegrown production in a variety of industrial sectors. Indian startups have also made a lot of forays into the UAV market.
Indian UAV Policies & Reforms
For anyone flying an unmanned aerial vehicle in India, the Ministry of Civil Aviation (MoCA) India published a new set of drone laws and regulations in June 2021. The operator of a UAV must apply for and get a unique identification number in accordance with the new regulations before operating the UAV, unless an exemption is granted. UAV operators will have to submit information on the Digital Sky platform, which is a MoCA-led initiative to control UAV operation and traffic in India, in order to obtain this identifying number. In order to draw investments into this industry, certain Indian state governments have also developed original UAV policies. 
Opportunities
The Indian UAV industry is divided into three major segments, similar to the worldwide UAV market: Original Equipment Manufacturers (OEM), End Users, and Aftermarket. Rotating wings, fixed wings, high-altitude long-endurance (HALE), medium-altitude long-endurance (MALE), and unmanned combat aerial vehicles are among the UAV kinds that are currently available (UCAV). In addition to manufacturing, there are prospects in the fields of hardware, software, and value-added components.
In India, the use of commercial UAVs is expanding at an exponential rate in the following industries: forestry, mining, power, railways, construction, highways, e-commerce, homeland security, smart city and urban development initiatives, and media. Applications for collecting and sharing real-time data include site inspections, surveillance, and monitoring. 
Opportunities for anti-drone systems exist in the defence industry, particularly in the fields of sensors, phased array radar, radio frequency (RF) sensor, electro-optical and infrared (EO/IR) systems, navigational satellite jammer systems, and RF jammer and laser-directed energy weapon (Laser-DEW) systems. After the recent UAV attack on the Indian Air Force station in Jammu, the need for anti-drone equipment has grown even more. Border security, crime prevention and control, and anti-terrorism applications are other potential areas of application.
Challenges
Potential end-users are prevented from maximising the use of UAVs in their operations by the policy environment for UAVs in India. The present drone regulations state that all UAV importers must first get a "Certificate of Manufacture" before submitting an application via the Digital Sky platform to the Directorate General of Civil Aviation (DGCA). The importer must submit an application for the granting of an import clearance certificate to the Directorate General of Foreign Trade after receiving approval from DGCA (DGFT). The Directorate General of Foreign Trade shall regulate the import of unmanned aircraft vehicles and systems (DGFT).
To impart the essential skills to operate their UAVs in India, international providers may need to engage in training and certification programmes. Building up this infrastructure is crucial to preventing supply-related sector bottlenecks. International suppliers may be encouraged to form joint ventures or participate in the production or assembly of UAVs in India via "Make in India" incentives, such as the relaxing of FDI laws. This will increase the number of local rivals in the already crowded field of domestic producers, making it harder for global OEMs to compete on price.
India clearly has the potential to become the worldwide hub for the newest drone technology because of its persistent commitment to embracing innovation to address societal and environmental problems. Government encouragement and loosened regulations will also provide manufacturers and drone businesses the much-needed boost they need to reach previously unimaginable heights.