The emergence of smart digital solutions has been a huge boon for businesses, allowing them to address all aspects of employee wellness, whether physical, emotional, or mental, in a more humane manner. Read how does technology help mental health in the workplace.
As the workplace evolves, one of the most significant concerns for companies has emerged: managing employees' mental health. Employees' mental health concerns have increased as a result of the Covid-19 pandemic, as they try to adjust to new habits and work practices.
Workplace absenteeism, presenteeism, and productivity loss are all signs of a mental health problem. According to the World Health Organization, depression, anxiety disorders, and other mental illnesses cost the world economy $1 trillion in lost productivity each year. However, mental health is a spectrum that ranges from healthiness to severe disease, including substance dependence, and even persons who don't have a diagnosable mental illness can struggle due to stress, external factors, or other factors.
According to an Oracle study, roughly 84 per cent of employees have felt more anxiety and/or stress at work this year than in any previous year. While organizations seek efficient ways to address employee mental health and encourage wellness, technology has emerged as a positive influence, allowing workers to access a variety of tools and resources to relieve stress, blow off steam, and live healthier. According to a recent survey by WTW, focusing on well-being and health is a top concern for human resource managers, particularly in the aftermath of the epidemic. During the pandemic, it became clear to businesses that keeping employees healthy and safe should always be a top priority.
How Does Technology Help Mental Health in the Workplace?
Automation of Repetitive
Unnecessary workload has been shown to raise the pressure on workers, eventually leading to stress and burnout. Automation of repetitive work is decreasing the stress on staff, thanks to the growing popularity of AI solutions in businesses. Automation of duties such as responding to emails, filling out reports, and providing customer support frees up employees' intellect, judgment, and emotional control.
Providing Therapeutic Value
Mental well-being Cognitive behavioural approaches are used by AI chatbots to provide behavioural change and cognitive insights. Sentiment analysis and natural language processing are used by some AI apps to evaluate employees' inputs and provide personalized solutions. These programs use questions to analyze employees' moods and ideas and then assist them to rethink their thinking patterns. Other artificial intelligence (AI) apps are being used by businesses to track how an employee's mood changes over time. These chatbots can help employees harvest pleasant thought patterns by interacting with them.
Technology Help Mental Health by Recognising Emotion & Stress
Employers can easily monitor and analyze employee emotions and behaviour using new creative gadgets such as AI-based wearable solutions. These programs, which are equipped with picture and speech recognition, deep learning models, and language processing capabilities, can detect employees who are dealing with mental health concerns such as depression and anxiety, as well as those who are having difficulty with job responsibilities.
The applications' voice recognition and machine learning algorithms assist track stress levels by recognizing the tempo and tone of employees. These AI-based systems can also analyze employees' facial expressions to detect signs of burnout and provide stress-reduction messages.
Changing the Environment
According to studies, a good workspace arrangement or design can contribute to a more productive and less stressful environment. That is why modern-day businesses are increasingly attempting to improve office design by incorporating AI to alter ambient variables such as artificial lighting vs. natural light, plants, natural air, and so on, all of which can have a significant impact on employee mental health. An employee's mood is analyzed using automated sensors and emotion recognition sensors, and it is then determined whether altering the environmental conditions will improve productivity and performance.
According to findings, innovative technology is playing an important role in resolving mental health challenges in the workplace. Employers who want to enhance their employees' well-being should take advantage of the alternatives available and find appropriate examples to include in their larger wellness services and workplace support. Employers must clarify why digital alternatives are being introduced, how they function, and how they integrate into the organization's overall strategies to encourage well-being at work in order to guarantee that they are appreciated and viewed as safe to use. Recognizing the performance and consistency of particular services, as well as how different tools compare on important criteria, is another big obstacle in introducing digital solutions.
For a long time, certain groups have been methodically addressing mental health issues. As Edward Thurman, director of group payments partnerships, says, a well-being program at Lloyds Banking Group is having a long-term impact: "Six years ago, we started encouraging colleagues to talk about mental health difficulties." When given the chance, people quickly opened up and shared their stories. Today, the bank has over 2,100 staff who have been educated to have helpful talks with their coworkers and to refer them to professional treatment when they need it."
The journey from one horizon to the next takes effort, but you can use grassroots energy to speed things up by implementing simple bottom-up initiatives like encouraging employees to communicate to one another about their mental health and well-being. You don't have to do it alone: a group of companies just signed a leadership pledge to build a network to promote mental wellness in the workplace. Also, technology help mental health in the workplace to a greater extent.
Kamikaze Drones – Latest from Russia Ukraine War Front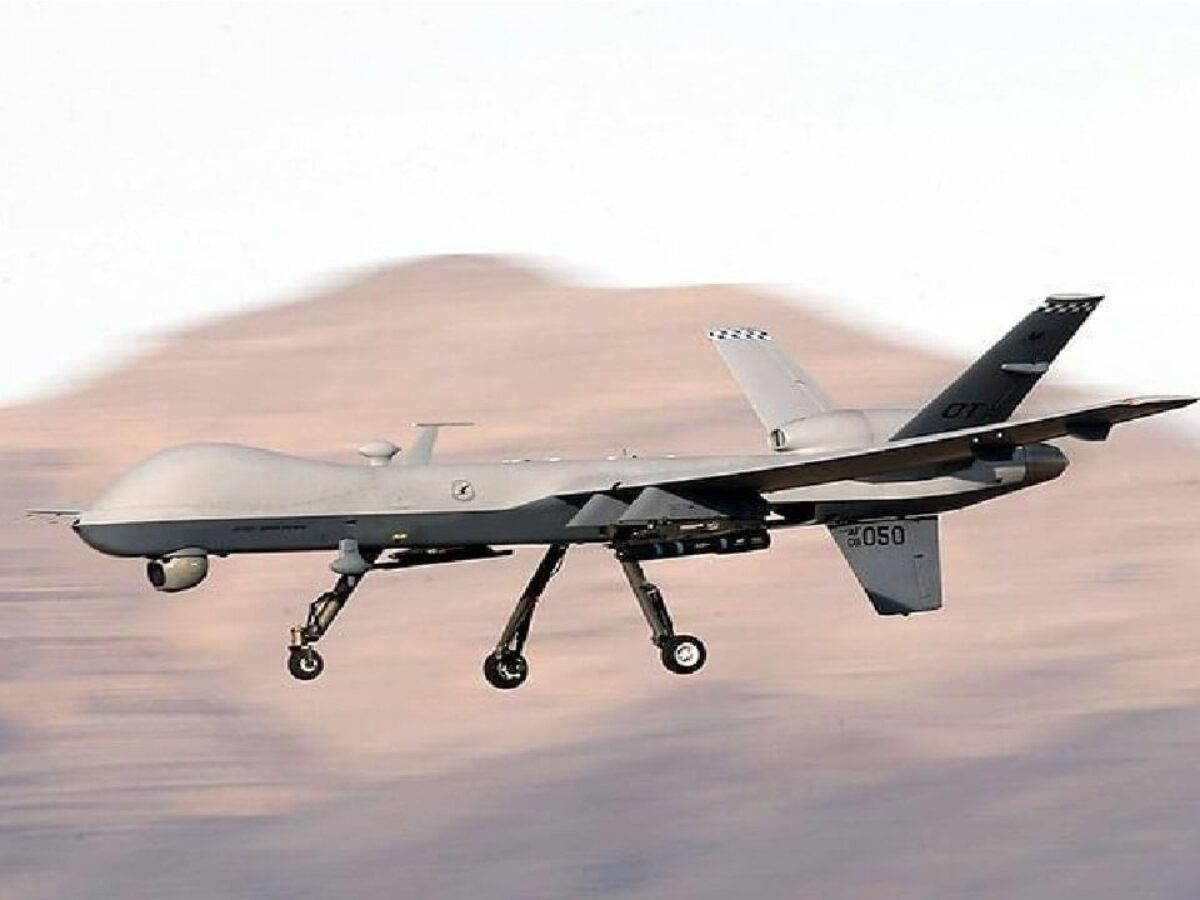 Drones or unmanned aerial vehicles (UAVs) are aircraft that do not require a human pilot onboard. They can perform various functions such as reconnaissance, surveillance, communication, or combat support. However, there is a special type of drone that is designed to be used as a weapon itself. These are called Kamikaze drones or loitering munitions. 
Kamikaze drones are aerial weapon systems that can loiter around the target area passively for a while before striking once a target is found. They explode when they contact the target and are loaded with explosives. Because their wings fold out as they are launched, they are also known as switchblades or suicide drones.
Various nations and actors have utilised kamikaze drones in an array of wars and crises. They have benefits like stealth, accuracy, cost-effectiveness, and drawbacks including vulnerability, moral dilemmas, and a finite range. They differ from UAVs in their use, functionality, and design. We shall examine the development, characteristics, uses, and implications of kamikaze drones in contemporary warfare in this article. 
Evolution of Kamikaze Drones
The concept of kamikaze drones is not new. It dates back to World War II when Japan used manned aircraft loaded with explosives to conduct suicide attacks against Allied ships. These were called kamikaze (divine wind) missions, and they caused significant damage and casualties to the enemy. However, the modern version of kamikaze drones emerged in the late 20th century, with the advancement of technology and miniaturization. 
The US was one of the first countries to develop and deploy loitering munitions, such as the Harpy anti-radar drone developed by Israel Aerospace Industries (IAI) in the 1980s. The Harpy could detect and destroy enemy radar emitters autonomously. Since then, several countries have developed and acquired their versions of kamikaze drones, such as Israel's Harop and Hero series, Turkey's Kargu and Alpagu series, China's CH-901 and WS-43 series, Iran's Raad-85 and Ababil-3 series, etc. Some of these drones can be launched from ground vehicles, aircraft, ships, or even soldiers' backpacks.
Kamikazes in the Russia-Ukraine War
In the Russia-Ukraine war, both sides have been using various types of drones and UAVs for surveillance, reconnaissance, communication, and combat support. However, since autumn 2022, Russia has been using a new type of drone that has caused significant damage and casualties to the Ukrainian forces. These are the Iranian-made Shahed-136 kamikaze drones.
What are Shahed-136 Kamikaze Drones?
The Shahed-136 kamikaze drones are loitering weapons that could fly independently or remotely to a target location and then detonate upon collision, destroying both the target and themselves. Russia refers to them as Geranium-2. They contain explosives in a warhead on their nose and are programmed to hover over a target until told to attack. The Shahed-136 has a wingspan of around 2.5m (8.2ft) and is difficult to detect on radar. It has a range of about 2,000 kilometres (1,240 miles) and an endurance of up to ten hours. It has a cargo capacity of up to 50kg (110lb) and a top speed of 250km/h (155mph). It can direct itself to its target using GPS or inertial navigation technologies.
How are Shahed-136 Kamikaze Drones Used by Russia?
Since October 2022, Russia has started utilising Shahed-136 kamikaze drones to target Ukrainian forces along the Donbas front line. Since then, Russia has launched over 300 drone strikes, killing over 200 soldiers and wounding over 500 more, according to Ukrainian sources. Russia has also targeted civilian infrastructure, including power plants, bridges, railroads, and factories. Russia frequently employs swarms of drones to overpower Ukrainian air defences and cause confusion and panic among troops. Drones are also used by Russia to offer real-time intelligence and guidance for artillery and missile attacks. Russia maintains that the drone operations are in response to provocations and violations of ceasefire agreements by Ukraine.
How is Ukraine Trying to Combat Shahed-136 Kamikaze Drones?
Ukraine has been trying to counter the drone threat by using various means such as small arms fire, heavy machine guns, portable anti-air missiles, electronic jamming devices, and counter-drones. However, these methods have proven to be ineffective or insufficient when faced with large numbers or high speeds of drones. Ukraine has also sought international assistance and support to enhance its air defence capabilities and acquire more advanced drones and UAVs. The US has said it is supplying Ukraine with 700 of its Switchblade kamikaze drones, but it is unknown whether any have been used. The US has also provided Ukraine with Javelin anti-tank missiles, radars, communications equipment, and training. Ukraine has also used its kamikaze drones to attack Russian targets in Crimea and inside Russian territory. In autumn 2022, Ukraine used kamikaze drones of some sort to attack a Russian military base in western Crimea, an airbase near Sevastopol, and ships in Sevastopol harbour. In December 2022, Ukraine used kamikaze drones for three separate attacks on airbases at Saratov and Ryazan – both hundreds of miles inside Russian territory.
Development of UAVs and Drones in the India-Pakistan Equation
India and Pakistan are two rival neighbours in South Asia who have been engaged in several wars and conflicts over the years. Both countries have been developing and acquiring UAVs and drone technologies for military and civilian purposes. However, there are some differences in their approaches and achievements in this domain. The following table summarizes the comparison of India and Pakistan in UAV and drone technology:
| Aspect | Pakistan | India |
| --- | --- | --- |
| Market size | Smaller and more focused on military applications | Larger and more diverse with potential use cases in various sectors |
| Talent pool | Smaller and more dependent on foreign partners | Larger and more independent with domestic innovation and development |
| Policy framework | Supportive but less transparent and consistent | Supportive and more liberal and progressive |
| Ecosystem | Vibrant but less mature and competitive | Vibrant and more mature and competitive |
| Strategic advantage | Higher due to geopolitical location and security interests | Lower due to geopolitical location and security interests |
| Import dependence | Higher for high-endurance and combat-capable platforms | Lower for high-endurance and combat-capable platforms |
| Cybersecurity threats | Higher due to hostile actors and weak systems | Lower due to hostile actors and strong systems |
| Ethical and legal issues | Higher due to autonomous targeting and accountability concerns | Lower due to autonomous targeting and accountability concerns |
India has a growing UAV and drone technology industry that is diverse and innovative in various domains and a supportive policy framework and a vibrant ecosystem of drone startups and companies. But with rapidly failing nations as neighbours, India must ensure all border security organizations are adept and capable of utilising these drones to maximum capability.