Bitcoin dominated the cryptocurrency market two years ago, accounting for 70% of its market value. However, as the sector has grown to approach $2 trillion in assets, it has splintered. Today, bitcoin's market share is below 40%, and new crypto networks are springing up on a daily basis. Following the software developers who construct and manage crypto networks is one way to cut through the noise and understand where the industry is headed.
The amount of developers working on a crypto network, according to Avichal Garg, a managing partner at crypto-focused investment company Electric Capital, "is a leading indicator of where value will be created and accrued over the next 10 years."
Working on bitcoin platforms now has 18,000 active developers (including both full-time and part-time workers), up from around 10,000 a year ago. The increase is proof of the industry's success and durability. When individuals vote with their feet and their time, it's a strong indication that they're working on something long-term.
Nearly 500,000 pieces of code and 160 million code modifications were studied in Electric Capital's research. It calculated growth by comparing December 2020 to December 2021.
The list of the largest crypto ecosystems is as follows:
Ethereum

Polkadot

Cosmos

Solana

Bitcoin

NEAR

Cardano

Kusama

Tezos

Binance Smart Chain
All of the fastest-growing platforms are competitors to Ethereum, the second-largest crypto network, which was founded in 2015 and has 1,300 full-time workers working on it. Ethereum is a decentralised computer on which applications can be developed, with over 5,000 "nodes," or computers, that help validate transactions. One disadvantage of Ethereum's widespread distribution is that it can only execute roughly 15 transactions per second (in comparison the NASDAQ Stock Market averages roughly 20,000 transactions per second), and a single transaction cost can easily reach $100.
All of these rapidly expanding crypto networks employ a different approach to decentralisation and "consensus," the computational process of approving a transaction, than Ethereum. They settle transactions more quickly and have cheaper costs, but they aren't as decentralised as Ethereum.
Korea-based Terra was formed four years ago by Do Kwon, a 30-year-old entrepreneur. Its UST "stable token," a cryptocurrency pegged to the value of the US dollar, has risen swiftly to $10 billion in market capitalization, placing it among the top five stable coins in the world. based in San Francisco Solana has stunned many crypto insiders by attracting hundreds of developers in the last year. Solana-based applications have become highly popular, ranging from crypto trading platforms to loan companies to music apps. Solana's SOL token increased in value from $1.85 in January 2021 to $170 by the end of the year, reaching a market capitalization of $53 billion.
Alexander Skidanov and Illia Polosukhin founded Near, a protocol based in the Bay Area, in 2017. Solana and Near were created in Rust, a popular programming language that is more widely utilised than Ethereum's Solidity. EOS, which had roughly 125 total active developers in December 2020 but only 80 a year later, was one platform that lost a substantial number of developers.
Electric Capital's research reveals which networks have the most total developers, in addition to the fastest-growing networks. Ethereum has held the top rank for a long time, and Ethereum was chosen by one out of every four new crypto developers that joined the field in the last year.
Which is the future of movies: OTT platforms or theaters?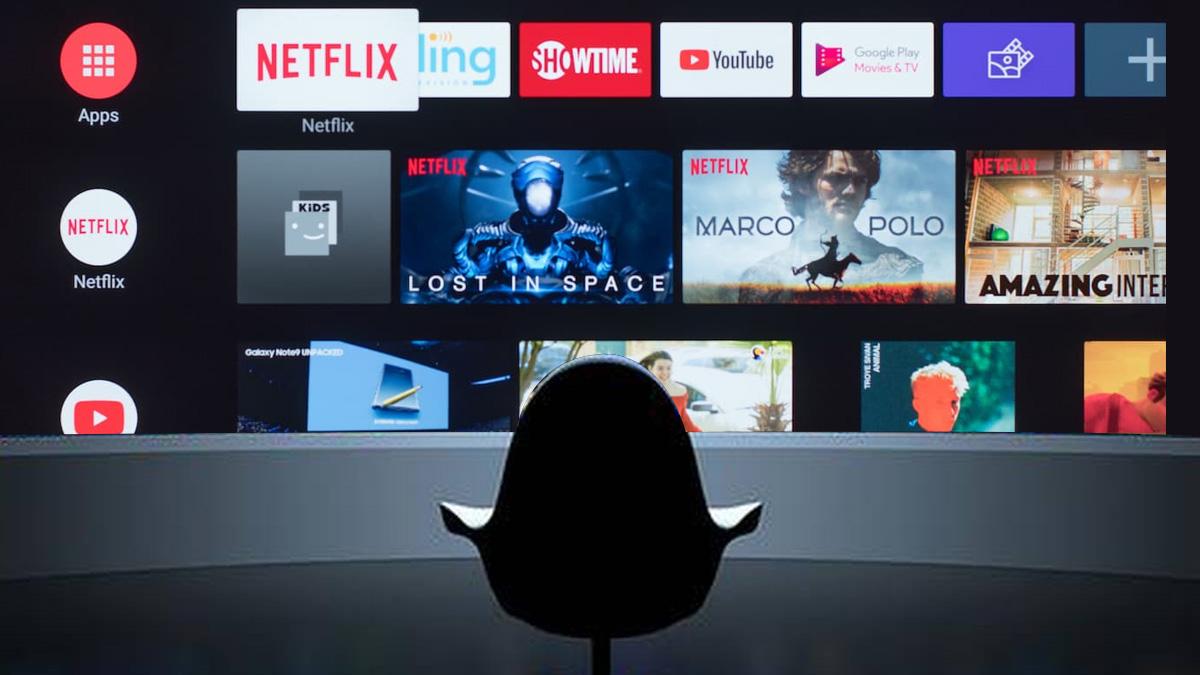 Looking back over the last few years in India, we can see that OTT providers have been able to deliver high-quality content to our adjacent screens over the Internet, and that the platform subscriber growth rate is now moving toward high levels despite the COVID-19 epidemic lockdown. In addition to using its collection, OTT businesses invest a lot of money in producing their content. Several causes include new technology, declining data costs, and quicker Internet at home and online. The ease of watching video from OTT sources has been made possible by the entertainment oriented design of today's smartphones, tablets, laptops, and smart TVs.
In India, there has been a steady increase in movie consumption. There is more than enough entertainment to view, and there are people who are passionate about movies. Going to the film has been a terrific way to pass the time. The rivalry is becoming more intense due to the changing times and the rise of OTT platforms and streaming applications in India. The OTT platforms vs. theaters competition are taking place in the race to offer viewers excellent content. The future of movie streaming applications, OTT platforms, and theaters appears bright due to the rise in movie viewers. Users can create a wide range of multimedia content using over-the-top platforms, streaming apps, and streaming media services. It provides broadcast, Internet, cable, and satellite television programming. OTT platforms are becoming increasingly popular due to changing lifestyles and a growth in smartphone usage with low-cost internet connections.
India has one of the highest rates of growth in the world, according to my research. Movies, in particular, are a huge source of enjoyment for Indians. A family outing where they may spend time together is what theater-going represents for Indian families. The future of movies, movie theaters, and OTT platforms is now looking much better with the launch of numerous new movie streaming apps in India.
OTT platforms and streaming apps have tried to expand their following and user base in India. Numerous streaming apps are setting up studios to create more content. Original content is an essential factor that attracts viewers and aids the growth of OTT Platforms in India. Awide range of original web series and films in many genres are available on all streaming apps. Many streaming services also provide programs and movies in regional languages. They collaborate with regional production businesses to create their films and television shows. Many telecom firms have also launched their OTT platforms and streaming apps to provide users with content.
Over the past three years, India has seen a double-digit surge in streaming apps. As a result, OTT platforms are competingagainst one another. With so many options available across different apps, viewers may find deciding which one to utilize challenging. Find out which of these two well-liked streaming apps is superior by reading our comparison between them.
There are benefits and drawbacks to the battle betweenmovie theaters and streaming apps. While watching a movie in a theater is a beautiful cinematic experience, OTT platforms allow you to enjoy entertainment in the comfort of your own home. They both provide excellent viewing experiences and material. 
People used to get excited about watching new movies on the big screen. They still are, but they are now prepared to wait until they are made available on or bought by the OTT platforms. More than ever, several well-known streaming services like Netflix and Amazon Primeare purchasing the digital rights to the highest-grossing movies. Children are crucial to the success of streaming apps. They need relatable, exciting content, which OTT platforms can offer. In contrast to movie theaters, consumers can select to view anything at any time and from any location.
Many producers now opt to broadcast their low-budget movies directly on OTT platforms. Getting movies with a small budget and unknown actors out there can be challenging. Due to India's lack of theaters, it can sometimes take time to determine a film's release date. It is better to put them on streaming apps to reduce the expense of printing and advertising and prevent the conflict of release dates. Still, a significant portion of a movie's earnings come from its theatrical premiere. Nonetheless, it now works to their mutual advantage that movies are released on OTT platforms after they have been seen in theaters. Both producers and OTT media can increase their revenue.
In India's streaming market, movie theaters and OTT platforms offer unique USPs. On the one hand, movie theaters provide the chance to enjoy 3D films with excellent sound and visuals. The language barrier does not exist on OTT platforms, though. The option of subtitles in several languages, including regional ones, is available onstreaming apps in addition to the choice of material in other languages. Also, we can watch tailored content on OTT platforms, whichprovide recommendations based on our viewing preferences.
Movie theaters have a fee depending on the film, the time of the performance, and the seats. In contrast, OTT platforms bill customers monthly and annually according to their chosen plans, which offer various features and content. The fact that streaming apps provide a variety of content for users who do not pay for their premium services is an advantage. Thus, OTT platforms are less expensive in terms ofcost. There are more pauses and brseaks when watching movies at home because it is more comfortable. In contrast, there won't be any interruptions when you watch a movie in a theater.
It is encouraging to see how the Indian public perceives the developments in the media and entertainment sectors. According to the Indian market, these applications are revolutionizing the country's media and entertainment industries. These advancements include accessibility, content effectiveness, affordable media, and creative initiatives. In India, over-the-top applications have a bright future, according to my research. The ease of use and mobility, the variety of content, the prevalence of smartphones, and the cost-effectiveness of the applications are factors that Indian users believe will contribute to their success in this nation. However, OTT services must replicate several aspects of theaters, such as screen size, sound quality, the theatrical experience, and ambiance.