Students, regardless of their educational level, have been obliged to complete their studies from home due to the COVID-19 pandemic. Due to the coronavirus crisis, what should have been an exciting new way to promote learning and engagement in the classroom has been transformed and almost entirely supplanted by 'face-to-face' interaction. Traditional group work and conversations that students had become accustomed to were no longer available… Digital learning has become the new normal almost overnight.
We have been able to continue our education despite the crisis because of technological advancements. Simultaneously, it has enabled us to examine the new learning landscape and identify its flaws and benefits in order to enhance it.
How has technology changed the learning landscape?
Assimilating technology into the learning process results in fundamental shifts that are necessary for significant productivity gains. Technology aids teaching and learning by introducing digital learning resources such as computers and other handheld devices into classrooms. When used in education, technology allows students to learn 24 hours a day, seven days a week. It can be used to create new course offerings, learning materials, and experiences.
By offering a new model of integrated learning, technology has the potential to alter the educational process. This teaching paradigm connects teachers to their students as well as relevant resources, allowing them to customise learning to reflect students' interests and improve instruction. Technology promotes 21st-century skills, enhances student enthusiasm and engagement, and accelerates learning when properly implemented in the learning system.
More accessible education
We couldn't fathom education without teachers and students sharing the same exact geographic place not long ago. We can now obtain an online degree without ever having to step foot in an institution. If we're interested in a programme that's offered in another city or even another continent, we're now more likely to complete it without major life changes.
Despite the fact that technology has demonstrated its ability to break down geographical barriers, societies must work to eliminate other hurdles that continue to make education a luxury for certain individuals, such as the socioeconomic divide. Many students will have the opportunity to learn from the top lecturers in the future, thanks to technological advancements. Regardless of where they live, students will be able to do so at a low cost and at their own pace, making the learning process and education less elitist.
Flexible learning
Incorporating technology into the learning landscape has made it more adaptable, in addition to making the entire process easier to access. Because all course materials are already available online, students can now attend courses, study, and complete assignments whenever it is convenient for them, as long as they stay within the confines of a set deadline.
Students may now communicate and share notes and materials in the most efficient ways possible thanks to technological advancements. A library of relevant Griffith notes and study guides made by students who previously took the same degrees, courses, assessments, and exams is an excellent example. For people who might not normally attend classical education, such flexibility and ease of access open up a world of possibilities. Full-time employees who don't want to compromise their careers, or parents who must care for their small children, for example.
Adaptive learning
While conventional education had numerous obstacles in meeting the needs of individual pupils, technology now allows for the development of tailored learning strategies for each student. Every student benefits from such an approach, but students with special needs, whether they have vision, speech, or hearing impairments, developmental, intellectual, or social disabilities, will benefit the most. Instead of a "one-size-fits-all" learning experience, technology allows for the creation of a vibrant learning environment that can be tailored to unique students' needs. Adaptive learning ensures that students, regardless of their learning style, pace, or preferences, have equal opportunities to achieve.
Changed interaction
Due to technological improvements, the quality of communication between professors and students is also changing. Even if face-to-face talks are no longer beneficial, they can use other communication technologies such as email or instant messengers. Students can now ask for clarification or information when they need assistance, and they can expect a far faster response.
Rethinking roles
Students' and teachers' roles are evolving as a result of technology improvements. In the traditional educational system, teachers were the primary source of information, but technology has allowed students to take a more active role. Students may now investigate new topics and learn about new concepts and ideas thanks to all of the information and tools available online. They can now make better use of their time spent online with their teacher because they have more time to debate ideas and their ramifications. A teacher's job can now extend beyond lecturing and grow into that of a mentor.
Online testing
Technology has also made it possible to conduct highly efficient online testing. The method can now be unbiased and completely fair because the tests may now be assessed and graded by a machine. Furthermore, this kind of assessment reduces student anxiety greatly. They can now take their tests in a familiar atmosphere, utilising digital tools they are already familiar with, rather than sitting in a crowded room. Not to mention the fact that online tests save time and money while also being environmentally friendly.
Available learning content
Both inside and outside of formal schooling, the educational options are limitless. Everyone can use numerous tools and quality learning resources available online to enhance the abilities they require. Learners need only a phone, some free time, and enough desire to learn the basics, or more, of the language of their choosing with apps like Bussou or Duolingo, for example. In addition, there are several open educational resources in the public domain that are freely accessible via the Internet to anybody. Digital libraries, podcasts, textbooks, and games are examples of such materials, which constitute an integral part of the cognitive infrastructure.
The advantages of instructional technology will only expand as artificial intelligence, augmented reality, and virtual reality development. Societies may use technology to exploit these benefits with a systematic strategy, removing all of the barriers that make education a privilege.
Finding a New Earth: the Race to Find a New Inhabitable Planet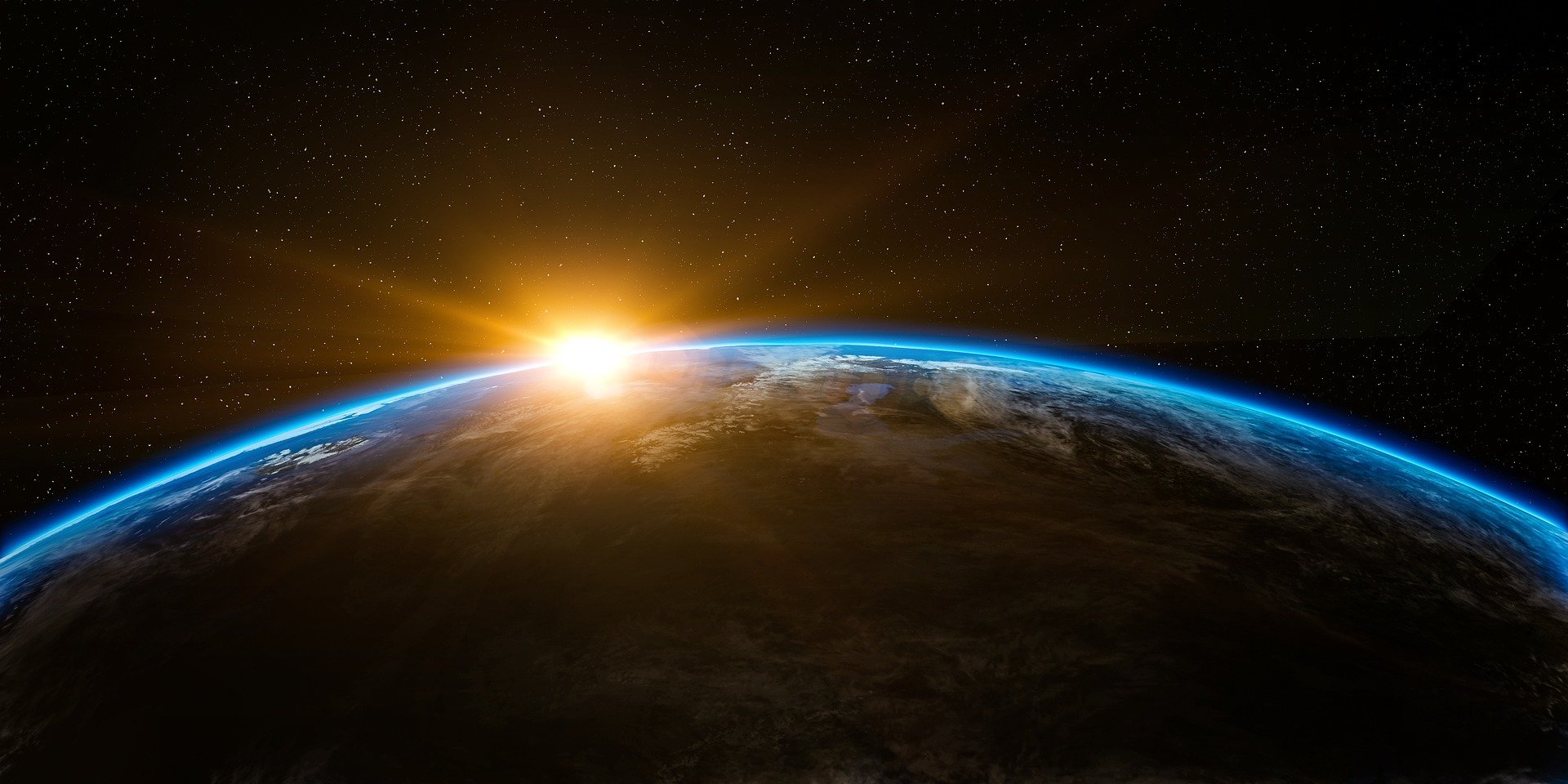 Anyone who has even a passing interest in the global environment is aware that things are not looking good. But how serious is the situation? Our new study reveals that the future of life on Earth is bleaker than previously thought. Over the next few decades, the problems, which are all linked to human consumption and population expansion, will probably definitely worsen. The consequences will be felt for centuries, and all species, including our own, face extinction. This issue has highlighted the importance of finding a habitable planet to replace our own.
Humans have travelled to Mars in quest of life beyond our planet, and a surprising discovery from this desolate world has offered up new potential. The Curiosity rover, which is now trundling around Mars, discovered that several of the samples are high in a form of carbon that is connected with life processes on Earth. Perseverance landed in the Jezero Crater region of Mars. The location is thought to have a massive old lakebed, according to scientists. NASA thinks the area is a good site to look for signs of microbial life. If life existed on Mars, scientists believe it would have existed 3 to 4 billion years ago when water flowed on the planet. Perseverance is the fifth rover sent to Mars by NASA.
Planet discoveries appear to be plentiful these days: more than three thousand planets have been discovered around other stars, implying that there are hundreds of billions of planets in our galaxy alone. Seven years ago, no one – not a casual stranger on the street, nor even the most knowledgeable astronomer – could tell you if any planets similar to Earth existed.
Planet-hunting missions like NASA's Kepler Telescope, TRAPPIST, and a slew of other studies have revealed that there must be a plethora of rocky planets out there. The search for extraterrestrial life has recently taken a giant step ahead. Researchers working on the Breakthrough Initiatives-funded New Earths in the Alpha Centauri Region (NEAR) project may have identified a new planet in the habitable zone of the neighbouring star Alpha Centauri A, which is 4.37 light-years from Earth. Their findings were reported in the journal Nature Communications.
The scientists noticed a second bright object in a photograph of the star acquired with the European Southern Observatory's (ESO) Very Large Telescope (VLT) in Chile. They believe it might be a planet four to five times the size of Earth, or around the size of Neptune. It's between one and two astronomical units (AU) away from its star (one AU equals the distance between the Earth and the sun), putting it in the habitable zone, where water might form and support life.
China is now looking at other solar systems after sending robots to the Moon, landing them on Mars, and building its own space station. Scientists will disclose comprehensive plans for the country's first mission to find exoplanets later this month. More than 5,000 exoplanets have been identified in the Milky Way, largely because to NASA's Kepler telescope, which was operational for nine years before running out of fuel in 2018. Some of the planets orbited small red dwarf stars and were rocky Earth-like bodies, but none fulfilled the description of an Earth 2.0. Earth 2.0 is a Chinese mission that aims to change that. It is now in the early design phase and will be supported by the Chinese Academy of Sciences. The mission team will receive money to begin building the satellite if the designs pass a review by a panel of specialists in June. The spacecraft will be launched on a Long March rocket before the end of 2026, according to the crew.
This revolution in planet-hunting is amazing, but it raises the question of whether this pursuit for a new planet is sustainable, even in a galaxy where there are more planets than stars.
Scientists are concerned that an increase in rocket launches and the advent of space tourism would harm the environment and contribute to climate change. Much of the globe gasped in wonder when billionaires Richard Branson and Jeff Bezos flew into space this month aboard their companies' suborbital tourism spacecraft. 
For other scientists, though, these anniversaries marked more than just a technological achievement. The flights signalled the potential start of a long-awaited era in which rockets may fly into the so-far relatively pristine upper layers of the atmosphere significantly more frequently than they do today, despite severe hurdles. These flights are powered by a hybrid engine that burns rubber and creates a cloud of soot in the case of SpaceShipTwo, the aircraft operated by Branson's Virgin Galactic.
A single Virgin Galactic suborbital space tourism flight, lasting roughly an hour and a half, can cause as much pollution as a 10-hour trans-Atlantic flight, according to Dallas Kasaboski, the lead analyst at the space consultancy Northern Sky Research. In view of Virgin Galactic's plans to transport paying tourists to the edge of space many times a day, some experts find this alarming.
Of course, Virgin Galactic's rockets aren't the only ones to blame. According to Maggi, all rocket motors that utilise hydrocarbon fuels produce soot. Solid rocket engines, such as those used in the boosters of NASA's space shuttle in the past, burn metallic compounds and release aluminium oxide particles together with hydrochloric acid, both of which are harmful to the environment. The biggest problem, according to Karen Rosenlof, a senior scientist at the National Oceanic and Atmospheric Administration's (NOAA) Chemical Sciences Laboratory, is that rockets pollute the higher layers of the atmosphere — the stratosphere, which begins at an altitude of about 10 kilometres and the mesosphere, which begins at 50 kilometres. 
Pollutants are being emitted in regions where they are not ordinarily emitted. We must grasp the situation. What are the consequences if we raise these factors? According to Northern Sky Research, the number of space tourism flights will increase dramatically over the next decade, from perhaps 10 per year in the near future to 360 per year by 2030. This forecast falls far short of the growth rates that space tourism companies like Virgin Galactic and Blue Origin anticipate. The consequences of generating pollutants in places where you wouldn't ordinarily emit them are poorly understood. Though it is expected that the space tourism sector will grow tremendously in the future years, with the quantity of fuel consumed by the space industry being less than 1%, it is unclear when rocket launches will begin to have a significant environmental impact.
It is not only naive but also dangerous, to ignore the magnitude of the issues that face space travel and exploration. And science has a significant role to play in this. Scientists must be honest about the enormous problems that lie ahead. They should instead tell it like it is. Anything else is at best deceptive, and at worst possibly fatal for the human endeavour.