The world's internet addiction has environmental implications, from the energy used to manufacture smartphones to the fact that even emails emit carbon dioxide. The technology industry accounts for about 2% to 3% of worldwide greenhouse gas emissions. In 2019, data centres mining for the cryptocurrency Bitcoin consumed up to 0.3 per cent of the world's electricity, roughly equivalent to Belgium.
According to a report by the International Telecommunications Union, a United Nations entity, digital technology might significantly minimize global carbon emissions by roughly 17%. Artificial intelligence, for example, according to industry insiders, might help make electric transmission systems more effective. Concerned citizens may be able to trace industrial carbon emissions via blockchain technology. Furthermore, satellites can be used to better monitor environmental changes, such as unlawful logging, mining, and garbage dumping, whether at sea or on land.
However, according to UNEP experts, using standardized standards to quantify the impact of technology on the environment is critical to reducing the negative implications of digitalization. European countries agreed to support "clean digital technology" in a pact. Countries pledged to create 5G and 6G networks, as well as support blockchain, quantum computing, and artificial intelligence, all of which they hailed as potential game-changers in the fight against global warming.
Could digital technology, on the other hand, be part of the answer as well as the issue when it comes to climate change? There are five ways that technology could help to mitigate the impact:
Artificial Intelligence
Countries are developing a blueprint for using artificial intelligence (AI) to combat climate change as one of the many things on the COP26 agenda. AI is based on high-powered computers performing sophisticated computations that use a lot of energy. According to University of Massachusetts researchers, training a single AI algorithm system can utilize nearly 5 times the emissions created by a car over its lifetime.
However, AI is already assisting in the energy efficiency of a broad variety of industrial operations by performing calculations that humans cannot. According to PwC, increased AI use in four key areas of the economy, including agriculture and transportation, could reduce global emissions by 4%. Artificial intelligence, according to Peter Clutton Brock, co-founder of the Centre for AI & Climate, isn't "a silver bullet" for reversing climate change. "However, there are some really intriguing uses on the horizon," he remarked. These include analyzing data on deforestation and melting sea ice with artificial intelligence to better predict which places would be affected next.
Apps and Search Engines
Although sceptics may argue that a single person can only have a little impact, eco-conscious people have a variety of apps at their disposal to track their personal carbon footprints. Various apps calculate the amount of pollution caused by a vehicle or aircraft travel, while others allow customers to scan things and get information about how environmentally friendly they are. Google announced changes to its search capabilities that will offer drivers the most energy-efficient paths and highlight flight emissions data. Meanwhile, the search engine Ecosia utilizes ad revenue to fund reforestation, with more than 135 million trees planted so far.
Remote Work
Is it true that the transition to remote work during the epidemic was beneficial to the environment? According to analysts, the situation is still uncertain. As most of the world dug down last year, the massive decline in commuting was welcomed as a contributing to a drop in global emissions. However, signing in online still requires employees to consume energy at home, and heating individual homes are less effective than heating a single workplace for an entire team in the winter.
According to the International Energy Agency, if all white-collar workers stayed at home for one day a week, worldwide outflows could be reduced by 24 million tonnes, about equaling London's annual emissions. According to the IEA, workers with long automobile commutes might significantly reduce their carbon footprint by remaining at home. However, it was discovered that drivers who commute less than 6 kilometres (3.7 miles) each day may potentially consume more energy by staying at home with the heaters on.
Cloud Computing
For years, it was feared that the internet's massive, energy-guzzling data centres would become a leading cause of climate change. However, according to a study published in the journal Science last year, these fears haven't materialized as a result of unexpected efficiency gains. Despite the rising demand for data storage, data centres only consumed roughly 1% of the world's electricity in 2018. This is partly due to the desire of IT companies to reduce their electricity bills. For example, Google employed AI to cut the cost of cooling its data centres by 40%.
Smart Cities
According to the United Nations, cities are responsible for 70% of global greenhouse gas emissions. With the world's population expected to become increasingly urban, creating energy-efficient cities is a primary goal. The Internet of Things (IoT) is already being utilized in urban planning to connect things with sensors that can communicate and make intelligent decisions. For example, in a pilot project in Amsterdam, IoT was used to direct vehicles to available parking spaces, saving time wasted driving around the city looking for one.
In the coming years, it will be critical for nations to embrace the power of technology while still preserving their citizens' rights. We are at a critical juncture in human history. Decisions we make now about environmental concerns and digital technology regulation will trigger a cascade of reactions that will define the course of life on this planet.
Instagram Outage: A World Without Instagram?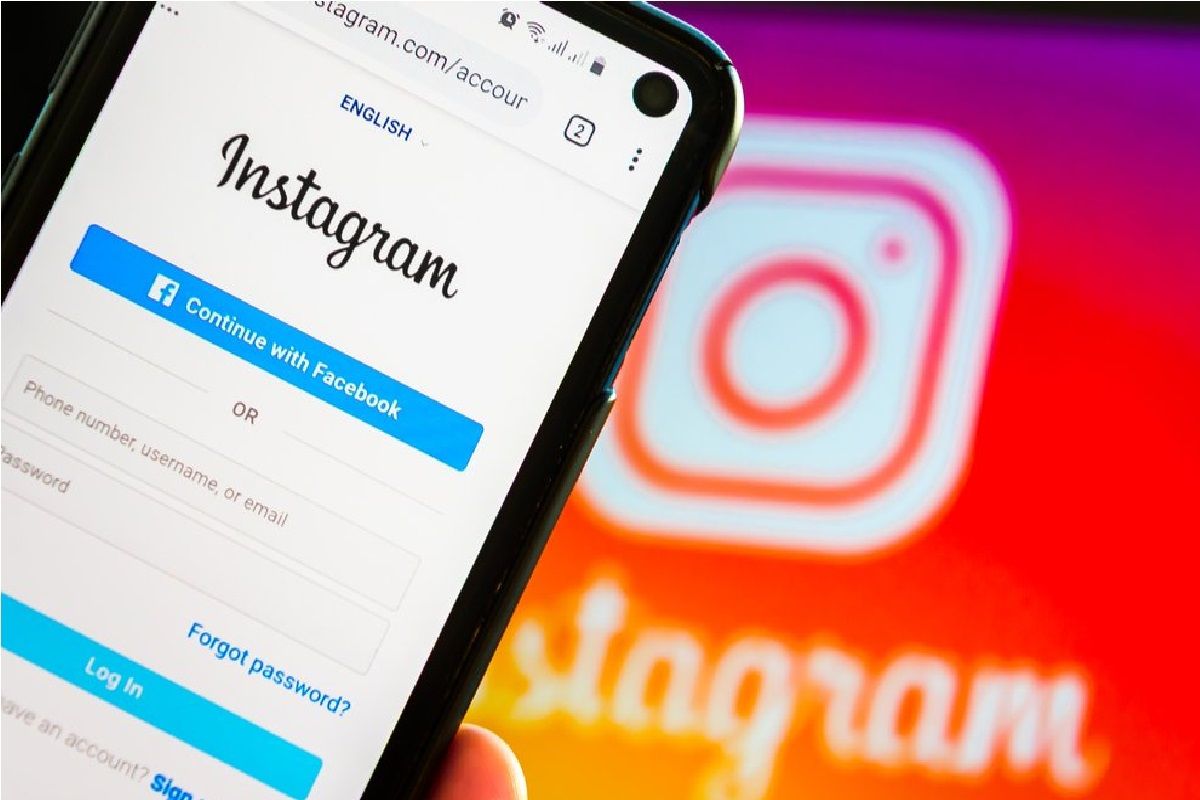 One evening when I returned from a long evening stroll, the Instagram world had toppled; it was almost like mayhem. Carefully viewing stories of my friends who have alternate accounts, a few of my favorited poetry pages, and other small business accounts from where I usually shop – all were blaring the same horn! A massive Instagram outage had caused a furor over accounts losing followers within seconds, some of the accounts being suspended. Honestly, it felt like a crisis, especially with the tectonic shifts in Twitter only from a few days ago.
The Instagram outage was confirmed via tweets, but the nature of the outage seemed absurd. In my history of using the platform, I haven't come across an outage this bizarre, but it made me backtrack a few steps and think through an interesting theory I read several years ago. Donna Haraway's Cyborg Feminism emerged from an essay she wrote in 1985 titled "A Cyborg Manifesto". Our imagination may fuse to understand the word "cyborg" as being part-human, part-machine or even something right out of the Frankenstein novel's monster. But it is none of that, and it is a simple idea with complex implications, just like this time's Instagram outage.
Haraway's essay calls upon feminists to use technology for social progress, moving away from the traditional and essentialist perceptions of gender in everyday life. Before that, one is to define the term "cyborg", as mentioned by Haraway. Owing to our increasing involvement with technologies, each individual has merged with the machines becoming a cyborg (a phrase that combines "organism" and "cybernetic"). The term cyborg is also a metaphor for political activity and conflict. In an interview with Wired magazine, Haraway clarified that being a cyborg does not always include having silicon chips implanted under the skin or having mechanical pieces attached to one's body. Instead, it implies that the human body has developed traits that it would not have been able to do on its own, such as extending life. Even maintaining physical fitness is more technological, with workout equipment, various nutritional supplements, and apparel and footwear explicitly made for athletic activity.
Furthermore, the culture surrounding fitness would not have been possible without the idea that the human body is a highly effective machine whose performance can be enhanced through time. These new digital health tools enable tracking, recording, and turning into data various physical actions. These data are conveniently downloadable into a digital database where cutting-edge algorithms can examine them to produce statistics on a single person or hundreds of people.
Our smartphones are an extension of our memory and even our mental capabilities resulting in an Instagram outage taking the status of nothing short of a phenomenon. Making one compelled to think that this user-creator binary was irked and challenged with one glitch in the grand orchestra of the Instagram world. Some even fear the loss of "followers" or the community they've built over the years. We can be present remotely and outside our temporal and spatial frameworks thanks to technological developments in GPS and communication. These technological developments expand the human species and improve our mental and physical capacities turning us into cyborgs.
The widely spread #MeToo movement, the recent anti-hijab movement in Iran, pro-hijab movement in India gained enormous momentum through these social media platforms. Haraway, in calling each one of us cyborgs, advocated the "feminist" use of social media for voicing opinions, advocating, taking charge of the narratives, and sharing their lived experiences. In short, using the extended cyborg arm in the form of our smartphones combined with social media. Cyborg, in this context, becomes the hybrid of machine and organism – a creature of social reality and the one we find in fiction. The social reality is the lived social experiences in the present context of women's experiences. For example, a fantastic initiative called the "Museum of Rape Threats and Sexism" is a project that highlights the power of social art. This project aims to "memorialise verbal violence that women go through every day", which is most often normalised and brushed under the carpet.
Cybernetics challenges gender norms in this situation. Women have ingrained that it is in their "nature" to become mothers and wives as 'destiny', and that they belong to the weaker sex, are submissive and incapable of independent thought . According to Haraway, these roles cannot be altered if they are all considered "natural". Through online games, discussion forums, or social media, where our identities can be as varied as the online platforms we use, the social aspect of technology plays a part in the formation of our identities. Men and women, on the other hand, are both social constructs, and nothing about them is intrinsically "natural" or absolute.
Haraway's argument skips over addressing other significant intersections like accessibility, race, and colour and how each intersection would have a different impact. Despite several shortcomings, the essay is a source of discourses and discussions frequently in feminist circles. The erasure of these identities overnight, or tampering with these identities, feels threatening, especially when this identity became the sole channel to "connect" while remaining physically distant in the COVID-19 pandemic with other human beings as a means of subsistence and earning a continued livelihood, for education to continue, for necessities and groceries being ordered – in short, for every possible human need that there is in these last two years of the worldwide pandemic. I will leave you all with this quote by Michel Foucault that resonated with me reading through all the outage outrage splattered across social media.
"From the idea that the self is not given to us, I think that there is only one practical consequence; we have to create ourselves as a work of art."