Great Generals and Strategists have long believed the information to be the key to victory in any operation or conflict. Many empires have fallen or risen as a result of information. It is clear from General Sun Tzu's book, The Art of War, that critical information about the enemy will allow us to analyse his strengths, weaknesses, and opportunities, and will ultimately provide us with a strategic advantage and triumphs in the wars that are being waged. It also emphasises the importance of information security in winning a battle.
The Internet's arrival ushered in a fundamental shift in information warfare (IW). It has ushered in a new era in which cyberspace is being used to conduct virtual information operations in order to obtain sensitive data. Information Warfare is a concept in which information is the target and information is the tool used to carry out the information operation. Information operations can be divided into two categories: defensive and offensive.
In every element of society and human connections, information has played a critical role. As a result, it is utilised as a type of warfare in which information gathered through intelligence and cyber espionage is reviewed and manipulated through misinformation campaigns, propaganda, and fake news in order to affect targeted opponents to the state's advantage or will. In today's world, contentious geostrategic concerns and power conflicts between states require rivalling states to engage in information warfare, using the essential information of the rival nation. The Three Warfare Strategy and the Assassin Mace Strategy both include information warfare.
China's Information Warfare Strategy
Information Dominance is the ultimate goal of the Chinese Information Warfare Strategy. The Chinese IW strategy is based on deterring and disrupting the adversary's ability to use data by focusing on its important information system and decision-making process, which would eventually influence the adversary's willingness or ability to fight. Conducting cyber espionage and psychological operations to collect sensitive information from the adversary.
Information Operations (IO) are used to strategically implement China's IW policy across global cyberspace. Information operations are divided into two types: offensive information operations (OIO) and defensive information operations (DIO).
Methods and strategies for disrupting an adversary's information structure, as well as cyber espionage, are included in offensive information operations. Defensive information operations, on the other hand, were focused on assuring information security, that is, shielding vital information systems from incoming enemy disruption attempts.
Implications for India
According to Cert-In assessments, there has been a slew of serious cyber-attacks linked to Chinese Information Operations against India, targeting both the government and the general population. Since June 1998, when the first known cyber-attack on India was on the computers of BARC (Bhabha Atomic Research Centre), the country has been subjected to Chinese cyber-attacks.
Furthermore, after any major events in India, the number of cyberattacks tends to rise. For example, 80,000 cyber-attacks were recorded following the demonetisation of banknotes, and more than 40,300 attacks were reported in the aftermath of the Galwan fight on the Indian internet. In the month following the Galwan Clash, there was a 200 per cent increase in Chinese cyberattacks, most of which were aimed at stealing critical information.
The Ministry of Electronics and Information Technology (MeitYCert-In)'s (Indian Computer Emergency Response Team) has played a critical role by developing proactive measures. India responded positively by banning over 150 apps, including Tik Tok, PUBG, and other utility apps.
India US Military Exercise Amidst China's Taiwan Conflict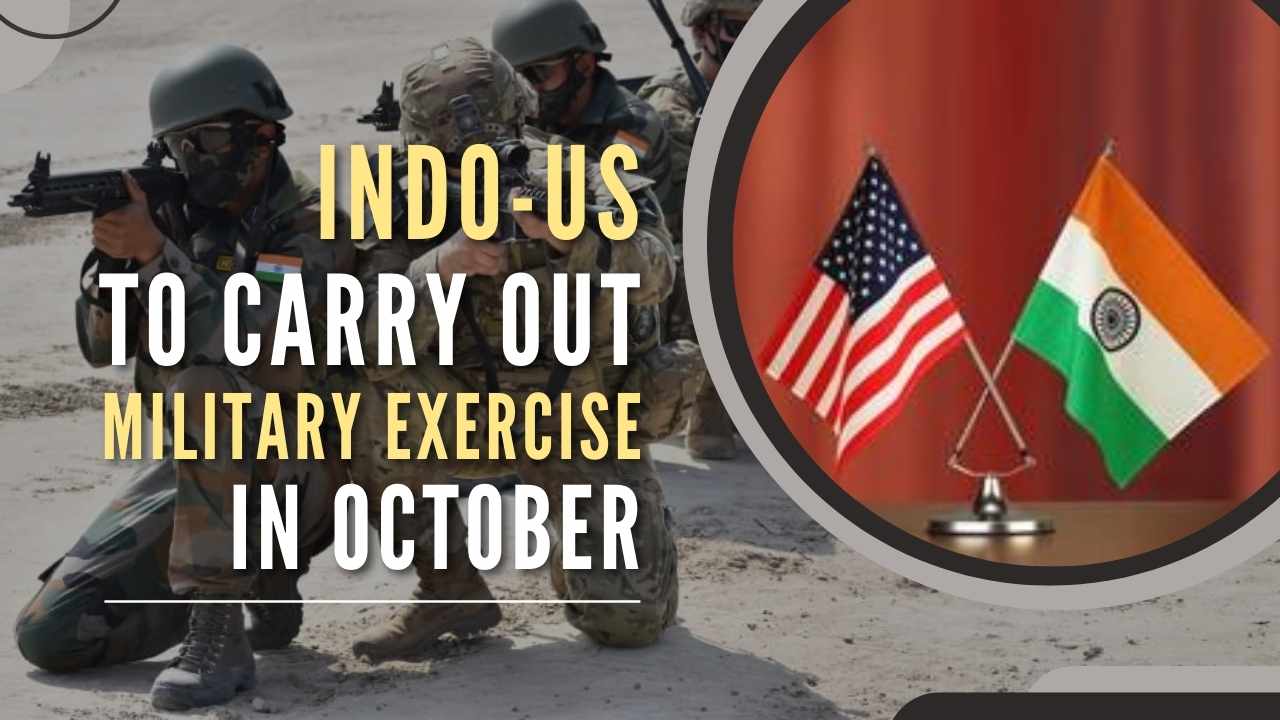 Indian and American military forces will conduct the periodic 'Yudh Abhyas' or 'War Practice' from October 14 to 31, 2022 at Auli in Uttarakhand, which is 95 km away from the Line of Actual Control. The India US military exercise is undertaken to enhance the interoperability between the two armies, and the joint exercise will carry out maneuvers to exploit the full scope of high-altitude warfare.
The occurrence of 18th edition is happening at a very crucial moment as both countries have strife relations with China. The Indian side will showcase its high-altitude warfare strategies and US forces will complement them by exposing various technologies that can be used in challenging scenarios.
This edition will witness the participation of the Indian Air Force in the effective utilization of aerial and ground assets. Also, the India America Military Exercise develops the social relationship with country.
More About India America Yudh Abhyas in Uttarakhand
Yudh Abhyas is the largest running joint India US military exercise and defence cooperation between the countries. The program was started in 2004 under the US Army Pacific Partnership Program.
It is hosted alternately between both countries. The 17th edition was held in Alaska in October 2021. The exercise aims at enhancing understanding, cooperation, and interoperability between the two armies.
Also, the moto of India America military exercise is successfully achieved in Auli Uttarakhand. Also, the impact of this social training is shown on different countries, and various controversies has been made.
Why India-China Standoff? Facts & Statements
In the last two years, there has been a constant rise in tensions between India and China, as the Chinese People's Liberation Army (PLA) made an effort to unilaterally change the status of LAC. Also, the good relationship of India with powerful countries, terrify the China government, and such social activities such as joint India US military exercise, helps to more strong relations.
The Indian army struck back and thwarted the Chinese attempts. The External Affairs Minister while describing New Delhi's efforts had said, "We've been resolute when challenged in border areas. 2 years ago, in the middle of COVID, we had China move forces in violation of an agreement. But we stood our ground and have been working it out without making concessions. The world recognizes that a country is capable of defending its interests".
As per the latest news reported on 13 September 2022, the armies of both countries have confirmed their return from PP-15 (Patrolling Point) in the Gogra-Hot Springs area of eastern Ladakh, and Indian officials are hopeful for further negotiations on more crucial face-offs of Depsang Plains and Demchok.
US-China Tussle
Following the controversial Taiwan visit of the Speaker of the United States' House of Representatives Ms. Nancy Pelosi, and the support extended by China to Russia in the ongoing Russia-Ukraine war, the US-China relationship has also deteriorated further. The two economic superpowers are generally also involved in a cold war in the
China's Reaction on India US Military Exercise
Chinese officials strongly opposed the military exercise, referring to it as a violation of past agreements between New Delhi and Beijing, and following conversation has been made:
"We firmly oppose any third party to meddle in the China-India border issue in any form", Senior Colonel Tan Kefei, spokesperson for the Chinese defence ministry said. "In light of the relevant agreements signed by China and India in 1993 and 1996, neither side is allowed to conduct military exercise against the other in areas near the LAC", Tan said.
He further added, "It is hoped that the Indian side will strictly abide by the important consensus reached by the leaders of the two countries and the relevant agreements, uphold its commitment to resolving border issues through bilateral channels, and maintain peace and tranquillity in the border area with practical actions".
New Delhi's Reply to China's Allegations
In response to China's allegations, "I do not understand the reference to third party interference. The India US military exercise is something completely different and I do not know what color has been given that it is targeted there or it is violating any existing agreement", External Affairs Ministry spokesperson Arindam Bagchi said.
"The two sides should stick to the agreements (signed) in the past and obviously that did not happen", Bagchi said, referring to China violating the agreements which led to the face-off in eastern Ladakh.
After the coming together of like-minded countries for informal dialogue, namely Quad (Quadrilateral Security Dialogue), China's apprehension has increased and it has levelled the grouping as an 'Indo-Pacific NATO'.
"The Indo-Pacific strategy cooked up by the United States, in the name of 'freedom and openness,' is keen on forming cliques", Foreign minister of China, Wang Yi had said. He further criticized the grouping as 'it claims that it intends to change China's surrounding environment, but its purpose is to contain China and make Asia-Pacific countries serve as pawns of US hegemony'.
All the members of Quad had cleared their agenda and said they are committed to cooperation with partners in the region who share the vision of a free and open Indo-Pacific region. India being an essential part of the grouping has always put its best efforts to maintain peace and stability in the region.
India's Prospective with All Countries
India has always called for peace and co-operation in the region, that's why the concept for India US military exercise has been conducted. Being a member of SCO, the two Asian giants have resolved their misunderstandings.
New Delhi has always asked countries to respect each other's sovereignty, territorial integrity, and international agreements. In the coming years, one can hope for a free and open Indo-Pacific region which will be beneficial for all the countries situated in this region.