Key Highlights of Republic Day 2023
India has observed January 26 as its Republic Day annually since 1950. India will commemorate its 74th Republic Day on January 26, 2023. To honor the Constitution that took effect on January 26, 1950, Republic Day, also known as Gantantra Diwas, is observed with tremendous excitement throughout the nation at schools, colleges, and other public and private institutions.

Each year on January 26 in the nation's capital, New Delhi, the main Gantantra Diwas festival is conducted on the Rajpath or Kartavya Path. Every year on this day, the Indian Army, Indian Navy, and Indian Air Force take part in an extravagant Republic Day parade.

President of Egypt Abdel Fattah Al Sisi is present on the occasion of the 74th Republic Day. Additionally, the Republic Day March procession will feature the 120-member Egyptian contingent.

Each year, a different theme is used to mark Republic Day; this year's subject is "Jan Bhagidari (participation of the ordinary people)."
Symbols
The proper spirit of independent India is symbolized on Republic Day. The display of military hardware, the flag of the country, and military hardware are some of the festival's key emblems.
Republic Day's Significance
The committee headed by Dr. BR Ambedkar wrote the new constitution after India gained independence from British rule. India's independence as a republic was affirmed by the Indian Constitution, which went into effect on January 26, 1950. It was decided to hold the event on January 26 because it was on this day in 1930 that the Indian National Congress issued Purna Swaraj, a declaration of India's independence from colonial authority.
Abdel Fattah El-Sisi, the President of Egypt, is invited to India as the principal guest
The President of the Arab Republic of Egypt, Abdel Fattah El-Sisi, will be the keynote guest at India's 74th Republic Day celebration this year. President Sisi will travel to India on a state visit from January 24–26, 2023, at the request of Prime Minister Narendra Modi. A high-level team will accompany President Sisi, including five ministers and senior officials. An Egyptian president serving as the Republic Day festivities' top guest would be a first. The third India Africa Forum summit was held in India in October 2015, and President Sisi also paid a state visit there in September 2016.
For the first time, our Republic Day has asked the President of the Arab Republic of Egypt to be the special guest. The Egyptian Army will also send a contingent as part of the Republic Day parade. The invitation also suggests that ties between Cairo and Delhi will receive particular attention in the upcoming months and years. According to the official statement, "President Sisi's upcoming visit is expected to deepen further and enhance the long-standing cooperation between India and Egypt."
On January 25, 2023, President Droupadi Murmu will hold a state banquet in honor of the visiting dignitary at the Rashtrapati Bhavan. President Sisi will also receive a ceremonial welcome at that location. On mutually beneficial bilateral, regional, and global concerns, Egyptian President Sisi will also privately meet with the Prime Minister and hold delegation-level discussions with him. During a business event that same day, the visiting dignitary will also engage with the Indian business sector.
India and Egypt Relation
India and Egypt have friendly relations characterized by shared economic, cultural, and civilizational links and robust people-to-people exchanges. The complicated relationship is based on shared cultural values, a desire to further economic development, collaboration in defense and security, and regional and global agreements. The two countries work closely together in bilateral and multilateral forums. India and Egypt are commemorating the 75th anniversary of the start of diplomatic relations this year. Egypt was also asked to participate as a "Guest Country" during India's G20 Presidency in 2022–2023.
India and Egypt have a long history of interactions and cooperation on bilateral, regional, and international issues, which has led to close political understanding. Trade between Egypt and India increased to USD 7.26 billion in FY 2021–22. The exchange was almost balanced, with $3.74 billion in Indian exports to Egypt and $3.52 billion in Egyptian imports to India. Over 50 Indian businesses have invested virtually USD 3.15 billion in the Egyptian economy's diverse sectors, including chemicals, energy, textile, clothing, agribusiness, retail, etc.
The established relationship between India and Egypt is anticipated to grow more vital and profound due to the visit.
Classified Documents Probe Involving US President Biden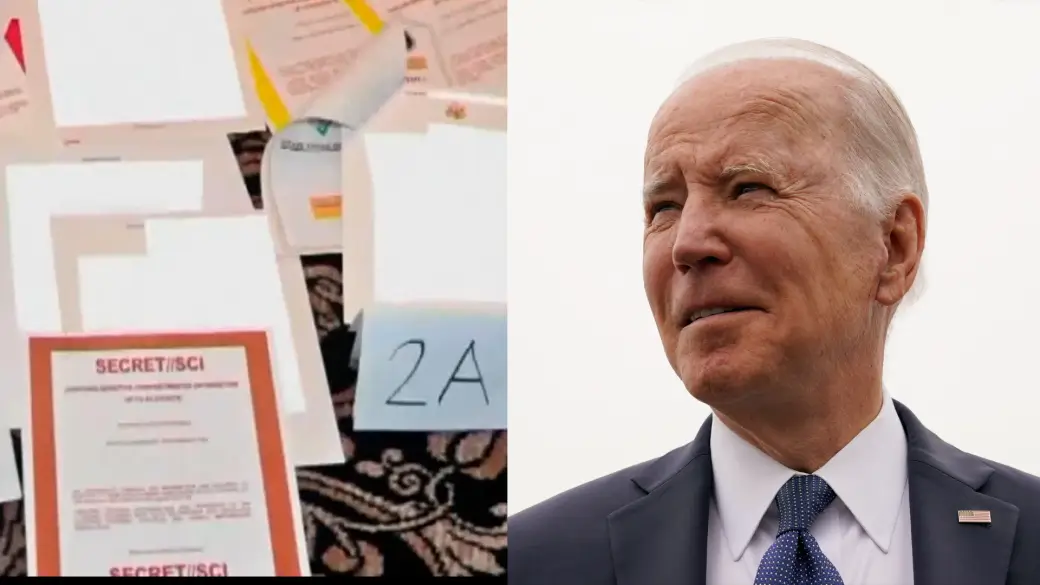 About 20 classified documents from President Joe Biden's vice presidency in the Obama administration were uncovered between November 2022 and January 2023 by the president's lawyers in his former workplace at the Penn Biden Center in Washington, D.C., as well as in his home in Wilmington, Delaware.
Joe Biden episode with Secret Documents
Biden's legal team found the first batch of top-secret documents on November 2, 2022, in a locked closet at the Penn Biden Center. They immediately reported them to the National Archives and Records Administration (NARA), which recovered them the following day. Informational memoranda and intelligence materials regarding the UK, Iran, and Ukraine were included in the secret documents. In cooperation with the Justice Department (DOJ), Biden's lawyers found a second set of papers at Biden's house on December 20. Then, on January 9 and January 12, 2023, they found several other pieces. On January 21, Biden's attorney reported that the Justice Department had found six items in his home that had classification markings during a consensual search the day before, some of which dated back to his time in the Senate. Investigators also took some of Biden's handwritten notes from his time serving as vice president. Robert Hur was assigned as special counsel to look into the "potential illegal removal and retention of classified documents or other records" by Attorney General Merrick Garland on January 12. The House Judiciary Committee launched a second investigation into the materials the following day.
Background of the case
According to CNN, the process of returning Biden's records to NARA started many weeks before his vice presidential term came to an end. Still, it was made more challenging because Biden continued using his vice presidential offices and acquiring more classified records. According to CNN, most of the packing of Biden's possessions and papers was carried out by lower-level staff members, citing "former aides and others with direct knowledge of the process." Despite this, the staff had "clear Presidential Records Act guidelines" and took those guidelines seriously. Kathy Chung, then-executive Biden's assistant, was one of the staff members who helped with the packing. She was reportedly questioned about investigating the secret documents discovered in Biden's private offices. The records that were "not deemed covered by the record requirements to send to the National Archives" were initially kept at a GSA-run temporary storage location close to the White House before being transferred to the Penn Biden Center.
Classified Documents Discovery in Biden's Private Office
The classified documents were discovered by Biden's lawyers in a locked closet in the future president's private Washington office while he was a visiting lecturer at the University of Pennsylvania. The records were turned over to the National Archives the morning after they were discovered when the White House Counsel's office received a notification. According to a source familiar with the situation who spoke to CNN, Biden was unaware the documents were in the office until his lawyers alerted him to their presence. He still needs to learn about the information's content. Federal officeholders must turn over official and classified records upon leaving government employment, as required by law. In contrast to Trump, Biden has not attempted to claim ownership of the documents, impede their transfer, or make ludicrous claims that he had previously declassified them based on unreported private thinking. Smith is looking into Trump to determine if he may have violated the Espionage Act by hoarding classified information and for potential obstruction of justice.
Which factors are similar between the two cases?
It was improper for Trump or Biden to possess any sensitive information. The documents from each administration are meant to be transferred to the legal custody of the U.S. National Archives during a presidential transition period. Removal or retention of classified material is prohibited if done knowingly or willfully. If sensitive information falls into the wrong hands, improper storage and protection could endanger national security.
Biden has stated that he was shocked to hear that he had secret information. While his lawyers have failed to reiterate that claim in court filings, Trump has claimed on social media that he declassified the information without offering any supporting documentation. The classified documents in question were created when Biden served as Vice President under President Barack Obama from 2009 to 2017 and under President Donald Trump from 2017 to 2021.
In the United States, improper management of correctly classified, vitally important material is viewed as a concern, as is overclassification. Once the information has been correctly classified, it must be managed according to the classification's rules, which may include locks, guards, or electronic surveillance countermeasures. For instance, Top Secret material cannot be accessed or discussed outside a secure information facility (SCIF). A SCIF can be a room inside a facility, like the Hart Senate Office Building, where the Senate Select Committee on Intelligence meets, or the building itself, like most of the CIA's headquarters. The present emphasis on classified materials could provide a chance to reassess the classification process and guarantee that material that requires classification is classified. The current focus on classified materials could allow reassessing the classification procedure and ensure that material that needs to be sorted is handled correctly. While I don't intend to draw any comparisons between Trump's behavior and that of Biden or to defend either president's acts, these incidents can be attributed to an entirely flawed classification system.