About 20 classified documents from President Joe Biden's vice presidency in the Obama administration were uncovered between November 2022 and January 2023 by the president's lawyers in his former workplace at the Penn Biden Center in Washington, D.C., as well as in his home in Wilmington, Delaware.
Joe Biden episode with Secret Documents
Biden's legal team found the first batch of top-secret documents on November 2, 2022, in a locked closet at the Penn Biden Center. They immediately reported them to the National Archives and Records Administration (NARA), which recovered them the following day. Informational memoranda and intelligence materials regarding the UK, Iran, and Ukraine were included in the secret documents. In cooperation with the Justice Department (DOJ), Biden's lawyers found a second set of papers at Biden's house on December 20. Then, on January 9 and January 12, 2023, they found several other pieces. On January 21, Biden's attorney reported that the Justice Department had found six items in his home that had classification markings during a consensual search the day before, some of which dated back to his time in the Senate. Investigators also took some of Biden's handwritten notes from his time serving as vice president. Robert Hur was assigned as special counsel to look into the "potential illegal removal and retention of classified documents or other records" by Attorney General Merrick Garland on January 12. The House Judiciary Committee launched a second investigation into the materials the following day.
Background of the case
According to CNN, the process of returning Biden's records to NARA started many weeks before his vice presidential term came to an end. Still, it was made more challenging because Biden continued using his vice presidential offices and acquiring more classified records. According to CNN, most of the packing of Biden's possessions and papers was carried out by lower-level staff members, citing "former aides and others with direct knowledge of the process." Despite this, the staff had "clear Presidential Records Act guidelines" and took those guidelines seriously. Kathy Chung, then-executive Biden's assistant, was one of the staff members who helped with the packing. She was reportedly questioned about investigating the secret documents discovered in Biden's private offices. The records that were "not deemed covered by the record requirements to send to the National Archives" were initially kept at a GSA-run temporary storage location close to the White House before being transferred to the Penn Biden Center.
Classified Documents Discovery in Biden's Private Office
The classified documents were discovered by Biden's lawyers in a locked closet in the future president's private Washington office while he was a visiting lecturer at the University of Pennsylvania. The records were turned over to the National Archives the morning after they were discovered when the White House Counsel's office received a notification. According to a source familiar with the situation who spoke to CNN, Biden was unaware the documents were in the office until his lawyers alerted him to their presence. He still needs to learn about the information's content. Federal officeholders must turn over official and classified records upon leaving government employment, as required by law. In contrast to Trump, Biden has not attempted to claim ownership of the documents, impede their transfer, or make ludicrous claims that he had previously declassified them based on unreported private thinking. Smith is looking into Trump to determine if he may have violated the Espionage Act by hoarding classified information and for potential obstruction of justice.
Which factors are similar between the two cases?
It was improper for Trump or Biden to possess any sensitive information. The documents from each administration are meant to be transferred to the legal custody of the U.S. National Archives during a presidential transition period. Removal or retention of classified material is prohibited if done knowingly or willfully. If sensitive information falls into the wrong hands, improper storage and protection could endanger national security.
Biden has stated that he was shocked to hear that he had secret information. While his lawyers have failed to reiterate that claim in court filings, Trump has claimed on social media that he declassified the information without offering any supporting documentation. The classified documents in question were created when Biden served as Vice President under President Barack Obama from 2009 to 2017 and under President Donald Trump from 2017 to 2021.
In the United States, improper management of correctly classified, vitally important material is viewed as a concern, as is overclassification. Once the information has been correctly classified, it must be managed according to the classification's rules, which may include locks, guards, or electronic surveillance countermeasures. For instance, Top Secret material cannot be accessed or discussed outside a secure information facility (SCIF). A SCIF can be a room inside a facility, like the Hart Senate Office Building, where the Senate Select Committee on Intelligence meets, or the building itself, like most of the CIA's headquarters. The present emphasis on classified materials could provide a chance to reassess the classification process and guarantee that material that requires classification is classified. The current focus on classified materials could allow reassessing the classification procedure and ensure that material that needs to be sorted is handled correctly. While I don't intend to draw any comparisons between Trump's behavior and that of Biden or to defend either president's acts, these incidents can be attributed to an entirely flawed classification system.
Deadly Drops: How Islamic Extremism is Stifling Women's Education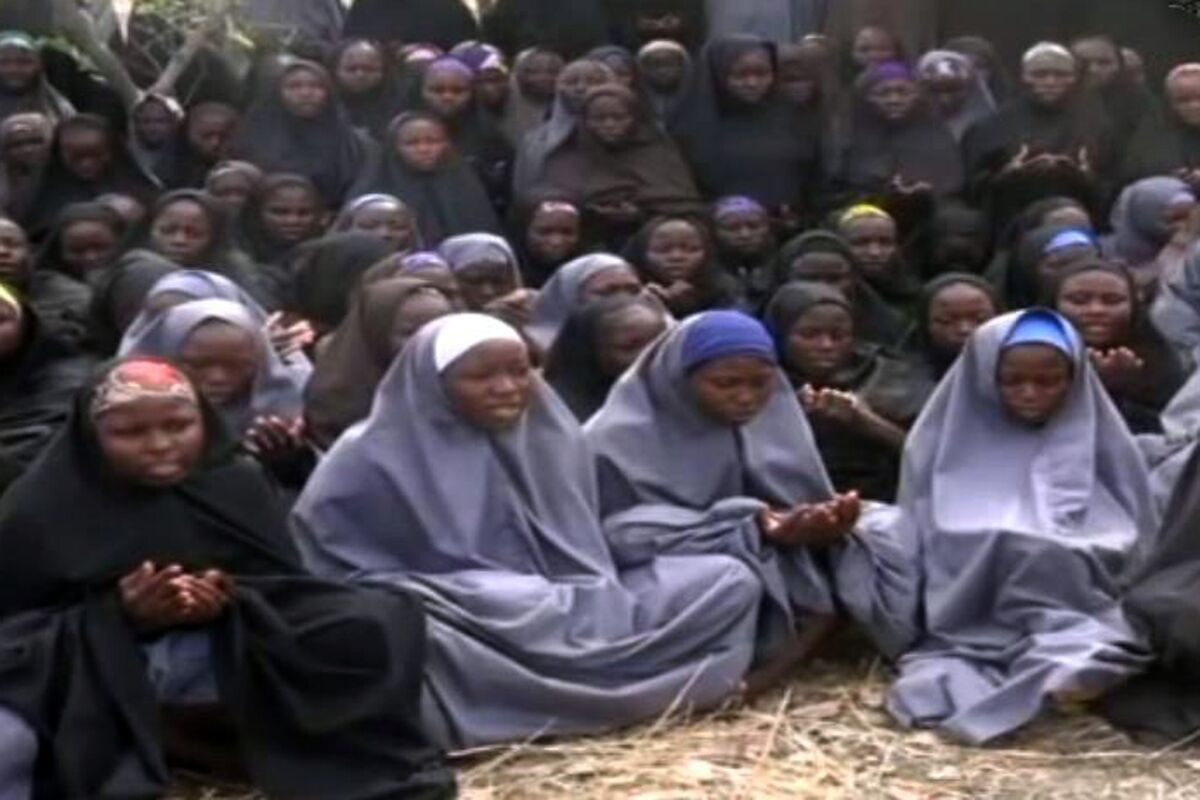 Education has always been a cornerstone of Islamic tradition, with the Quran emphasizing the importance of seeking knowledge for both men and women. Yet, despite these teachings, there are still significant challenges facing women's education in many Muslim-majority countries. Cultural norms, economic barriers, and limited access to resources are just some of the factors that have hindered women's educational opportunities. In this article, we'll explore the relationship between Islam and women's education, and look at some of the key issues and debates surrounding this complex topic."
Education is a fundamental human right that should be available to all, regardless of gender or ethnicity. Napoleon Bonaparte once famously said, "Give me an educated mother, and I shall promise you the birth of a civilized, educated nation". Unfortunately, Islamic extremism has severely hampered the access and quality of education for millions of girls in many parts of the world. These extremist regimes fear a civilised and educated nation as it threatens their power.
Barbaric Use of Toxic Gases Against Schoolgirls in Iran
In late November 2022, 50 students of an all-girl school in the city of Qom, Tehran fell ill and were rushed to hospitals. Most of them were released a short time later, but several of them were kept for observation. Since then, hundreds of cases of respiratory distress have been reported among Iranian schoolgirls, mainly in the city of Qom, Tehran, the city of Borujerd in the western province of Lorestan and the north-western city of Ardabil, with some needing hospital treatment. Though no official figures were released, some speculate that the number of directly affected students was up to many hundred, as these incidents have occurred for several months. Before being sick, students frequently complain of unusual odours that they describe as smelling like strong perfume or rotten tangerines. They also claimed that they saw weird objects being tossed into schoolyards before the poisoning. Local media reported that some of the symptoms include nausea and headache, however, in some cases, temporary paralysis is also being seen. A quite inhuman example of Islam and women's education.
Authorities in schools, the governor's office, and the health department had downplayed this incident for months, saying the schoolgirls had "panicked" or experienced only "minor" symptoms. However, recently in an open session of parliament, a lawmaker stated that girls in up to 15 cities were affected. Iran's deputy education minister says the serial poisoning of female students in the religious city of Qom and other cities has been "intentional". He told state-linked media that "some people" wish to stop girls from going to school. 
These developments come days after the students and teenagers joined the protest that started after the brutal killing of Mahsa Amini by the Guidance Patrol, the religious morality police of Iran's government. Some Iranians, including well-known activists, have accused the regime of carrying out the poisonings as retaliation against girls for taking part in protests. Since the protests started in September, Iran's most prominent Sunni cleric, Molavi Abdolhamid, has been harshly critical of the government. He also said that the poisonings were a tactic for the government to punish those who took part in the protests. "The poisonings of schoolgirls in Qom and Boroujerd is an inhuman and anti-Islamic act … it is revenge for their recent uprising," Abdolhamid wrote on Twitter. Though a judicial investigation was launched, no arrests were made.
Atrocities of Boko Haram in Sub-Saharan Africa
Boko Haram is an Islamist militant organization based in north-eastern Nigeria and is the world's deadliest terror group during part of the mid-2010s according to the Global Terrorism Index. Boko Haram, whose literal meaning is 'Western education is forbidden', responsible for killing an estimated 20,000 and displacing over 2.2 million people.
Boko Haram has earned notoriety for its numerous attacks on schools and colleges, as well as teachers, administrators, and students, causing havoc on an already vulnerable education system. Hostility towards secular education is a crucial element of Boko Haram's ideology. A total of over 19,000 teachers have been displaced by the fighting and an estimated 2,295 teachers have been murdered by Boko Haram. According to estimates from the UN, over 1,400 schools have been damaged, destroyed, or looted, mostly in the northeast, and more than 600,000 kids no longer have access to education. 
In 2014, it kidnapped 276 girls from a school in Chibok town. Some of these women and girls claimed that Boko Haram had subjected them to forced "marriage," forced conversion to Islam, and other types of sexual assault. Some claimed they were kept in prison-like settings and repeatedly raped. Victims, particularly those who refused to "marry" a fighter or convert to Islam, also recounted being made to work long hours for the insurgents' wives and families and being threatened or physically assaulted when they became too worn out to continue. More evidence suggests that Boko Haram has exploited kidnapped girls as suicide bombers. The United Nations reported that in 2017, "115 children – 38 boys and 77 girls – had been used as human bombs. It also used schools for various military purposes, including to hold and execute captives, and as barracks for insurgents.
Many of the female students said that the attacks had led them to drop out of school permanently or to be forced to put their education on hold. Female students' parents had been too afraid for them to go back to school. Several survivors claim that the abuse they have experienced has adversely affected their mental and physical health. As a result of the rape, some people recounted continuing to experience bleeding and other severe gynaecological issues. Many of the students and some of the teachers spoke of having frequent nightmares, anxiety, being easily alarmed, having trouble concentrating, and other symptoms frequently connected to trauma. Their traumatic experiences often have an impact on their ability to pursue their education.
Poisoning of School Water Supply by Afghan Taliban
After taking control of the nation, the Taliban restricted women's school education in 1996. But after the regime is uprooted by the U.S., women in Afghanistan returned to school in 2001. However, the Taliban survived the assault and started regrouping and regaining their strength whilst propagating their extremist views in the years of 2000s and 2010s. In the year of 2010, 100 schoolgirls were hospitalized for drinking school water, which was poisoned by the Taliban. In a similar incident, 140 girls and 14 female teachers were poisoned by drinking water from their school, which was poisoned by Taliban militants. This can be considered a cruel example of Islam and Women's education.
Even after taking control of Afghanistan in 2021, the Taliban is still putting roadblocks in women's education. Segregating female students from males, and ordering mandatory uniforms by Sharia law were some of the mild steps taken in this direction. In December 2022, it completely banned university education for women. Due to extreme international pressure, the universities are reopened for women, but with strict rules on study schedules, socialising with the opposite gender and separate classrooms.
Pakistani Taliban has also been targeting girls for pursuing education, both directly and indirectly through its several radical organisations. In 2012, 14-year-old Malala Yusufzai got shot in her left eye, because she was vocal about the oppression she was facing from the Taliban and other radical organisations, in pursuing higher education. 
Islam and Women's Education – The Grave Consequence
Apart from the immediate physical harm, these incidents cause long-term irreversible damage, along with overturning years of progress in societies. Parents, fearing for the safety and well-being of their children, pull girls out of their school, discontinuing their education. According to a report in 2021, only 42.59 % of women are literate in Afghanistan. Nigeria stands at 68.26%, whereas Pakistan stands at 65% in women's literacy. Several other countries like Somalia, Niger and Yemen also stand very low in this regard. If not checked Iran's women's literacy rate could also go down in near future.
Discontinuation in education leads to early marriage for many girls in some of these countries. This leads to early pregnancy, making them vulnerable to both physical and mental health problems. Incomplete education also makes it more difficult for them to attain personal autonomy, employment and economical independence.
Governments, civil society organizations, and the international community must come together to address this issue and provide protection for girls who are seeking an education. It is only through collective efforts that we can prevent the poisonous tactics of extremism and ensure that all girls have the opportunity to realize their full potential through education. By doing so, we not only promote gender equality but also build more peaceful, just and prosperous societies for everyone. Once again when we hear Islam and Women's education together, it should not create any horrific scenes of attacks on school girls, poisoning school water.