By launching the MV Ganga Vilas cruise from Varanasi on Friday, the prime minister gave the travel, tourism, and hospitality industries a symbolic boost. The Inland Waterways Authority is running a luxurious 51-day cruise along the Ganga and Brahmaputra River systems, which will go through numerous states and two countries and stop at about 50 tourist and historical sites. The project has received assistance from the Ministry of Shipping, Ports, and Waterways (MoPSW), who's Inland Waterways Authority of India (IWAI) will administer the voyage.
MV Ganga Vilas: All You Need to Know
The world's most extended river cruise, MV Ganga Vilas, was the first to be made locally.

This is the world's longest river cruise, running from Kashi to Dibrugarh, and it will offer a rare chance to put North Indian tourist destinations on the map of the world's travel destinations. Furthermore, it will boost Eastern India's tourism industry and job prospects.

The PM emphasized the complementary strategies, Namami Gange for cleanliness and Arth Ganga for economic growth, used for overall development in the Ganga basin.

The Ministry of Ports, Shipping, and Waterways coordinate this ship tourism initiative.

With 36 passengers and 18 suites on board, the ship has three decks, is fully equipped with contemporary comforts, and avoids river pollution.

"Built with a unique design and a modern idea," the Ganga Vilas cruise. It will encompass "important locations along the Hooghly River in Kolkata to the Ganges River in Varanasi."

A water treatment plant that draws water from the river for everyday usage also exists, along with a separate facility for sewage treatment.

The ship will be able to cross Bangladesh at a distance of more than 1,100 kilometers thanks to the Indo-Bangladesh Protocol Route, which has already opened up trade and transit routes between the two close neighbors.

To keep the visitors entertained and to make their trip comfortable, the ship offers a gym, a spa, a restaurant, and other amenities on board.
Ganga Vilas Ticket Price
The daily cost of the MVA Ganga Vilas cruise will be between ₹25,000 and ₹50,000. Each traveller will pay about 20 lakh for the entire journey. The ship can accommodate 36 guests.
Ganga Vilas Cruise Route
Getting to Dibrugarh from Varanasi: The cruise ship, MV Ganga Vilas, scheduled to depart from Varanasi, will travel 3,200 kilometers over 51 days, passing through 27 river systems and six states before arriving at Dibrugarh.
Environmental tourism combined with pilgrimage: It will stop briefly to cover the well-known Varanasi Ganga Arti, Sarnath, a Buddhist pilgrimage site, and even Majuli, the largest river island in Assam.
It will include these World Heritage Sites: 50 tourist destinations are visited during the cruise, including World Heritage sites, national parks, river ghats, and important cities like Patna in Bihar, Sahibganj in Jharkhand, Kolkata in West Bengal, Dhaka in Bangladesh, and Guwahati in Assam.
What issues have been brought up – Why Ganga Vilas?
Priority should be given to reducing siltation and river pollution: There must be a solution for the two biggest problems affecting India's rivers: silting and pollution.
Creating jobs and repairing the environment must coexist: The Prime Minister and the Minister of Shipping and Ports, Sarbananda Sonowal, have mentioned the employment opportunities that riverine tourism may create in areas like Uttar Pradesh, West Bengal, Bihar, and Assam. However, creating jobs and environmental restoration must go hand in hand.
Additional Indian cruises
The 10-night Brahmaputra river cruise departs from Guwahati and travels to Jorhat and Dibrugarh. This voyage visits Majuli Island, Kaziranga National Park, Sibsagar, the historic kingdom of the Ahom kings, and other locations. Additionally, the schedule includes excursions to the well-known silk-weaving communities of Tezpur and Sualkuchi.

Visitors to the southern Indian city of Mangalore can relax in the serene Phalguni River. The tourist-filled boat travels through the coastal villages of Karnataka for three hours. The highlight of the cruise adventure is, however, the Mangalorean food served onboard.
Journey far ahead
Engage regional communities: For the government to achieve its objective of tripling the number of cruise passengers from 4 lacks to almost ten times that amount. However, local communities must be included for this expansion to be sustainable.
Kerala offers a valuable lesson: even though the PM is the face of the Center's push in the area, states and the private sector must also be involved. For instance, Kerala's approach to monetizing and maintaining its backwaters is an excellent illustration of how East Indian states might benefit.
Smaller craft may be involved: While there is potential for larger, more opulent ships, riverine tourism might also grow and accommodate visitors from various socioeconomic backgrounds. Additionally, smaller vessels can present less ecological difficulty.
Addition of best practices from around the world: However, the Ganga cruise should only be the start of exploiting India's various and varied river systems' untapped potential for tourism. At the same time, the growth must take into account the finest practices from India and the rest of the globe while ensuring that local communities and the environment are not neglected.
To Conclude:
The labor-intensive hospitality industry may be able to fill some of the formal employment that India's economy, which is in transition, so urgently needs. India can safeguard its rivers and generate jobs at the same time if it is diligent and innovative in its planning, given the expanding worldwide market for environmentally conscious travel. "The trip will provide the foreign tourists with the chance to embark on an experience adventure and savor the art, culture, history, and spirituality of India and Bangladesh,"
Deadly Drops: How Islamic Extremism is Stifling Women's Education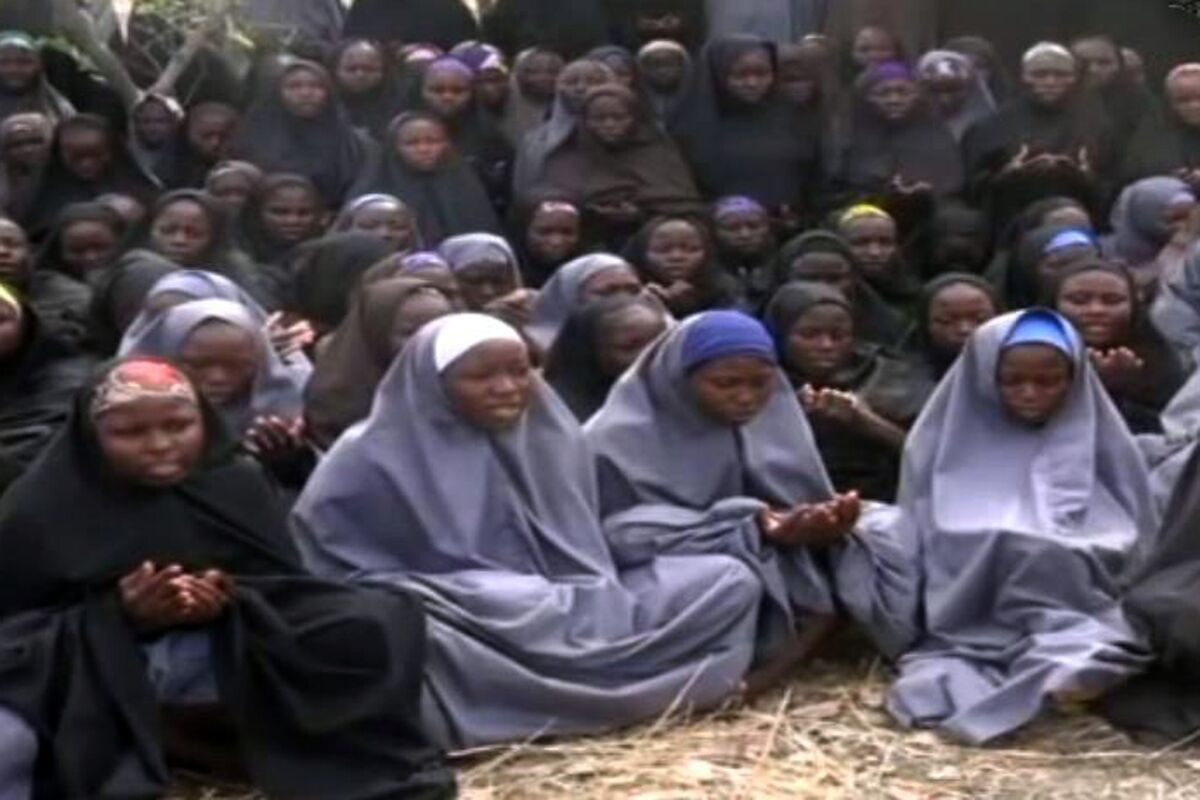 Education has always been a cornerstone of Islamic tradition, with the Quran emphasizing the importance of seeking knowledge for both men and women. Yet, despite these teachings, there are still significant challenges facing women's education in many Muslim-majority countries. Cultural norms, economic barriers, and limited access to resources are just some of the factors that have hindered women's educational opportunities. In this article, we'll explore the relationship between Islam and women's education, and look at some of the key issues and debates surrounding this complex topic."
Education is a fundamental human right that should be available to all, regardless of gender or ethnicity. Napoleon Bonaparte once famously said, "Give me an educated mother, and I shall promise you the birth of a civilized, educated nation". Unfortunately, Islamic extremism has severely hampered the access and quality of education for millions of girls in many parts of the world. These extremist regimes fear a civilised and educated nation as it threatens their power.
Barbaric Use of Toxic Gases Against Schoolgirls in Iran
In late November 2022, 50 students of an all-girl school in the city of Qom, Tehran fell ill and were rushed to hospitals. Most of them were released a short time later, but several of them were kept for observation. Since then, hundreds of cases of respiratory distress have been reported among Iranian schoolgirls, mainly in the city of Qom, Tehran, the city of Borujerd in the western province of Lorestan and the north-western city of Ardabil, with some needing hospital treatment. Though no official figures were released, some speculate that the number of directly affected students was up to many hundred, as these incidents have occurred for several months. Before being sick, students frequently complain of unusual odours that they describe as smelling like strong perfume or rotten tangerines. They also claimed that they saw weird objects being tossed into schoolyards before the poisoning. Local media reported that some of the symptoms include nausea and headache, however, in some cases, temporary paralysis is also being seen. A quite inhuman example of Islam and women's education.
Authorities in schools, the governor's office, and the health department had downplayed this incident for months, saying the schoolgirls had "panicked" or experienced only "minor" symptoms. However, recently in an open session of parliament, a lawmaker stated that girls in up to 15 cities were affected. Iran's deputy education minister says the serial poisoning of female students in the religious city of Qom and other cities has been "intentional". He told state-linked media that "some people" wish to stop girls from going to school. 
These developments come days after the students and teenagers joined the protest that started after the brutal killing of Mahsa Amini by the Guidance Patrol, the religious morality police of Iran's government. Some Iranians, including well-known activists, have accused the regime of carrying out the poisonings as retaliation against girls for taking part in protests. Since the protests started in September, Iran's most prominent Sunni cleric, Molavi Abdolhamid, has been harshly critical of the government. He also said that the poisonings were a tactic for the government to punish those who took part in the protests. "The poisonings of schoolgirls in Qom and Boroujerd is an inhuman and anti-Islamic act … it is revenge for their recent uprising," Abdolhamid wrote on Twitter. Though a judicial investigation was launched, no arrests were made.
Atrocities of Boko Haram in Sub-Saharan Africa
Boko Haram is an Islamist militant organization based in north-eastern Nigeria and is the world's deadliest terror group during part of the mid-2010s according to the Global Terrorism Index. Boko Haram, whose literal meaning is 'Western education is forbidden', responsible for killing an estimated 20,000 and displacing over 2.2 million people.
Boko Haram has earned notoriety for its numerous attacks on schools and colleges, as well as teachers, administrators, and students, causing havoc on an already vulnerable education system. Hostility towards secular education is a crucial element of Boko Haram's ideology. A total of over 19,000 teachers have been displaced by the fighting and an estimated 2,295 teachers have been murdered by Boko Haram. According to estimates from the UN, over 1,400 schools have been damaged, destroyed, or looted, mostly in the northeast, and more than 600,000 kids no longer have access to education. 
In 2014, it kidnapped 276 girls from a school in Chibok town. Some of these women and girls claimed that Boko Haram had subjected them to forced "marriage," forced conversion to Islam, and other types of sexual assault. Some claimed they were kept in prison-like settings and repeatedly raped. Victims, particularly those who refused to "marry" a fighter or convert to Islam, also recounted being made to work long hours for the insurgents' wives and families and being threatened or physically assaulted when they became too worn out to continue. More evidence suggests that Boko Haram has exploited kidnapped girls as suicide bombers. The United Nations reported that in 2017, "115 children – 38 boys and 77 girls – had been used as human bombs. It also used schools for various military purposes, including to hold and execute captives, and as barracks for insurgents.
Many of the female students said that the attacks had led them to drop out of school permanently or to be forced to put their education on hold. Female students' parents had been too afraid for them to go back to school. Several survivors claim that the abuse they have experienced has adversely affected their mental and physical health. As a result of the rape, some people recounted continuing to experience bleeding and other severe gynaecological issues. Many of the students and some of the teachers spoke of having frequent nightmares, anxiety, being easily alarmed, having trouble concentrating, and other symptoms frequently connected to trauma. Their traumatic experiences often have an impact on their ability to pursue their education.
Poisoning of School Water Supply by Afghan Taliban
After taking control of the nation, the Taliban restricted women's school education in 1996. But after the regime is uprooted by the U.S., women in Afghanistan returned to school in 2001. However, the Taliban survived the assault and started regrouping and regaining their strength whilst propagating their extremist views in the years of 2000s and 2010s. In the year of 2010, 100 schoolgirls were hospitalized for drinking school water, which was poisoned by the Taliban. In a similar incident, 140 girls and 14 female teachers were poisoned by drinking water from their school, which was poisoned by Taliban militants. This can be considered a cruel example of Islam and Women's education.
Even after taking control of Afghanistan in 2021, the Taliban is still putting roadblocks in women's education. Segregating female students from males, and ordering mandatory uniforms by Sharia law were some of the mild steps taken in this direction. In December 2022, it completely banned university education for women. Due to extreme international pressure, the universities are reopened for women, but with strict rules on study schedules, socialising with the opposite gender and separate classrooms.
Pakistani Taliban has also been targeting girls for pursuing education, both directly and indirectly through its several radical organisations. In 2012, 14-year-old Malala Yusufzai got shot in her left eye, because she was vocal about the oppression she was facing from the Taliban and other radical organisations, in pursuing higher education. 
Islam and Women's Education – The Grave Consequence
Apart from the immediate physical harm, these incidents cause long-term irreversible damage, along with overturning years of progress in societies. Parents, fearing for the safety and well-being of their children, pull girls out of their school, discontinuing their education. According to a report in 2021, only 42.59 % of women are literate in Afghanistan. Nigeria stands at 68.26%, whereas Pakistan stands at 65% in women's literacy. Several other countries like Somalia, Niger and Yemen also stand very low in this regard. If not checked Iran's women's literacy rate could also go down in near future.
Discontinuation in education leads to early marriage for many girls in some of these countries. This leads to early pregnancy, making them vulnerable to both physical and mental health problems. Incomplete education also makes it more difficult for them to attain personal autonomy, employment and economical independence.
Governments, civil society organizations, and the international community must come together to address this issue and provide protection for girls who are seeking an education. It is only through collective efforts that we can prevent the poisonous tactics of extremism and ensure that all girls have the opportunity to realize their full potential through education. By doing so, we not only promote gender equality but also build more peaceful, just and prosperous societies for everyone. Once again when we hear Islam and Women's education together, it should not create any horrific scenes of attacks on school girls, poisoning school water.