How Machine Learning can be used with Blockchain Technology?
In recent times, blockchain technology has become increasingly popular. People can engage directly with each other through a highly secure and decentralized system, without the need for a middleman, thanks to this technology. Machine learning, in addition to its own strengths, can assist in overcoming many of the restrictions that blockchain-based systems face. These two technologies (Machine Learning and Blockchain Technology) when combined can produce high-performing and valuable solutions. 
Introduction
In recent times, blockchain technology has become increasingly popular. People can engage directly with each other through a highly secure and decentralized system, without the need for a middleman, thanks to this technology. Machine learning, in addition to its own strengths, can assist in overcoming many of the restrictions that blockchain-based systems face. These two technologies (Machine Learning and Blockchain Technology) when combined can produce high-performing and valuable solutions. 
Blockchain Technology
Blockchain technology's primary concept is to decentralize data storage such that it cannot be possessed or managed by a single entity. A transaction sheet can be used to update it, however, once a transaction is recorded in the sheet, it cannot be changed. As a result, the impending transaction must be validated by a trustworthy entity before being entered into the sheet. The only difference is that the new set of records is reviewed by the node architecture, which is decentralized. There is no requirement for a centralized entity to verify the records.
Although the mechanics of blockchain technology is intricate, it may be considered as a set of interconnected blocks that allow data to flow freely. The current block in this chain holds the hash of the previous block, and so on. The blockchain mechanism, when used in this way, becomes traceable in terms of data and transactions. Instead, they are resistant to modifications in which the older blockchain cannot be updated but there are still any changes made to the block, implying that their hash has changed.
Machine Learning in Blockchain-Based Applications
Machine learning algorithms offer incredible learning potential. These features can be used to make the blockchain sharper than it was previously. This connection may aid in the enhancement of the security of the blockchain's distributed ledger. Additionally, the computational power of ML may be leveraged to reduce the time it takes to determine the golden nonce, as well as to improve data exchange pathways. Furthermore, the decentralized data architecture aspect of blockchain technology allows us to create much better machine learning algorithms.
Machine learning models can make predictions or conduct data analysis using the information held in the blockchain network. Consider any smart BT-based application in which data is collected from various sources such as sensors, smart devices, and IoT devices, and the blockchain in this application functions as an integral part of the application, allowing a machine learning model to be applied to the data for real-time data analysis or predictions.
Storing data on a blockchain network reduces ML model failures because the data in the network does not contain missing values, duplicates, or noise, which is a key prerequisite for a machine learning model to achieve greater precision. The architecture for machine learning adaption in a BT-based application is depicted in the graphic below.
Benefits of the Machine Learning Integration in Blockchain-Based Applications
Using machine learning models in blockchain technology has a number of advantages, some of which are stated below:
When attempting to make modifications to the blockchain, any authorized user can easily authenticate themselves.

We can use machine learning to make BT give a high level of security and trust.

Integration of machine learning models can aid in the long-term viability of previously established terms and conditions.

We can create an updated ML model based on the BT chain environment.

Models can assist in the extraction of useful data from the user's end. Which may be calculated on a continuous basis, and on the basis of which we can award prizes to the user.

We may also analyze the hardware of various servers using BT's traceability so that ML models do not deviate from the learning path that they are allotted in the environment.

In the blockchain ecosystem, we may construct a real-time, trustworthy payment mechanism.
Use Cases of Machine Learning with Blockchain Technology
In today's world, there are numerous large and small businesses that have incorporated both strategies, either in conjunction with one another or in distinct parts of a system that is working to produce a single output. Here are a few examples of how machine learning and blockchain technology might be used together:
IBM has introduced a blockchain-based microfinancing solution for food merchants in conjunction with Twiga Foods. They've successfully integrated certain machine learning algorithms. where data obtained from mobile devices using blockchain is processed using machine learning techniques to establish credit ratings and predict the creditworthiness of individual people. So that lenders can use blockchain technology to make lending and repayment easier.

Porsche, a well-known automobile manufacturer, is one of the early users of technology that combines machine learning and big data to increase vehicle capabilities and safety. By permitting parking, charging, and third-party temporary access to their car, the company employs blockchain technology to trade data more securely, giving its users peace of mind.

A blockchain-based invention is also being used by a New York-based startup to enable energy creation and trade for local communities. To track and control energy transfers, the technology employs microgrid smart meters that leverage machine learning algorithms and smart contracts based on blockchain.
Other food corporations, such as Unilever and Nestlé, are employing blockchain and machine learning to cope with food disasters such as food waste and contamination in order to keep their supply chains running smoothly.
Which is the future of movies: OTT platforms or theaters?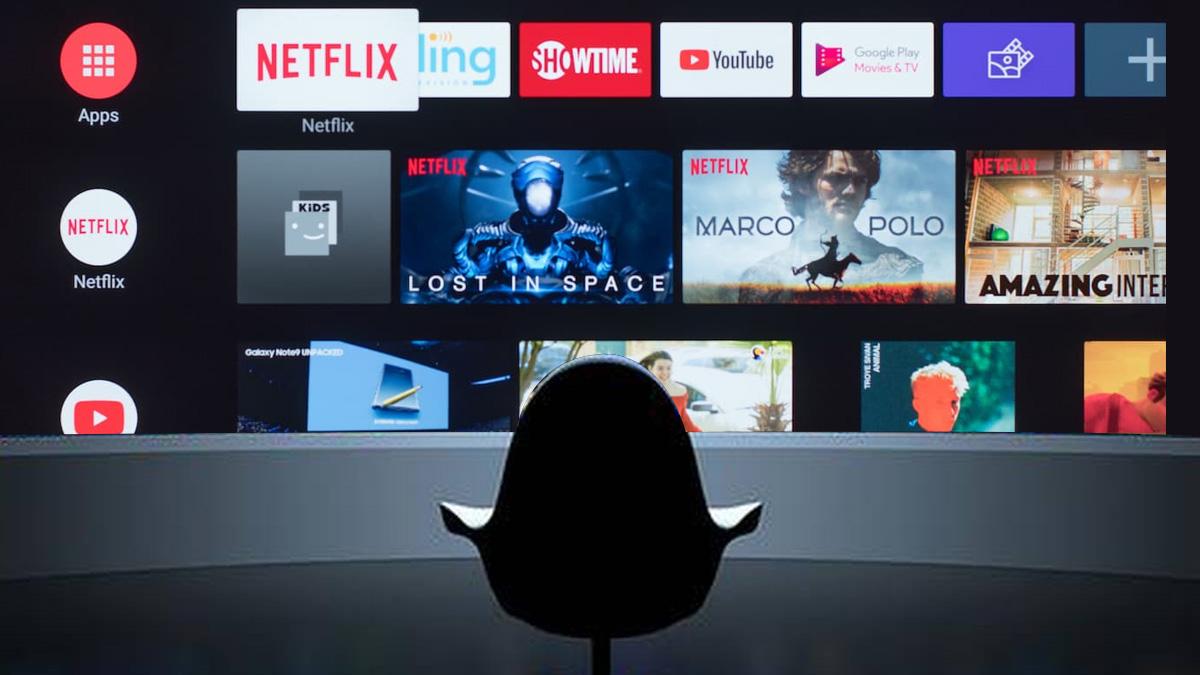 Looking back over the last few years in India, we can see that OTT providers have been able to deliver high-quality content to our adjacent screens over the Internet, and that the platform subscriber growth rate is now moving toward high levels despite the COVID-19 epidemic lockdown. In addition to using its collection, OTT businesses invest a lot of money in producing their content. Several causes include new technology, declining data costs, and quicker Internet at home and online. The ease of watching video from OTT sources has been made possible by the entertainment oriented design of today's smartphones, tablets, laptops, and smart TVs.
In India, there has been a steady increase in movie consumption. There is more than enough entertainment to view, and there are people who are passionate about movies. Going to the film has been a terrific way to pass the time. The rivalry is becoming more intense due to the changing times and the rise of OTT platforms and streaming applications in India. The OTT platforms vs. theaters competition are taking place in the race to offer viewers excellent content. The future of movie streaming applications, OTT platforms, and theaters appears bright due to the rise in movie viewers. Users can create a wide range of multimedia content using over-the-top platforms, streaming apps, and streaming media services. It provides broadcast, Internet, cable, and satellite television programming. OTT platforms are becoming increasingly popular due to changing lifestyles and a growth in smartphone usage with low-cost internet connections.
India has one of the highest rates of growth in the world, according to my research. Movies, in particular, are a huge source of enjoyment for Indians. A family outing where they may spend time together is what theater-going represents for Indian families. The future of movies, movie theaters, and OTT platforms is now looking much better with the launch of numerous new movie streaming apps in India.
OTT platforms and streaming apps have tried to expand their following and user base in India. Numerous streaming apps are setting up studios to create more content. Original content is an essential factor that attracts viewers and aids the growth of OTT Platforms in India. Awide range of original web series and films in many genres are available on all streaming apps. Many streaming services also provide programs and movies in regional languages. They collaborate with regional production businesses to create their films and television shows. Many telecom firms have also launched their OTT platforms and streaming apps to provide users with content.
Over the past three years, India has seen a double-digit surge in streaming apps. As a result, OTT platforms are competingagainst one another. With so many options available across different apps, viewers may find deciding which one to utilize challenging. Find out which of these two well-liked streaming apps is superior by reading our comparison between them.
There are benefits and drawbacks to the battle betweenmovie theaters and streaming apps. While watching a movie in a theater is a beautiful cinematic experience, OTT platforms allow you to enjoy entertainment in the comfort of your own home. They both provide excellent viewing experiences and material. 
People used to get excited about watching new movies on the big screen. They still are, but they are now prepared to wait until they are made available on or bought by the OTT platforms. More than ever, several well-known streaming services like Netflix and Amazon Primeare purchasing the digital rights to the highest-grossing movies. Children are crucial to the success of streaming apps. They need relatable, exciting content, which OTT platforms can offer. In contrast to movie theaters, consumers can select to view anything at any time and from any location.
Many producers now opt to broadcast their low-budget movies directly on OTT platforms. Getting movies with a small budget and unknown actors out there can be challenging. Due to India's lack of theaters, it can sometimes take time to determine a film's release date. It is better to put them on streaming apps to reduce the expense of printing and advertising and prevent the conflict of release dates. Still, a significant portion of a movie's earnings come from its theatrical premiere. Nonetheless, it now works to their mutual advantage that movies are released on OTT platforms after they have been seen in theaters. Both producers and OTT media can increase their revenue.
In India's streaming market, movie theaters and OTT platforms offer unique USPs. On the one hand, movie theaters provide the chance to enjoy 3D films with excellent sound and visuals. The language barrier does not exist on OTT platforms, though. The option of subtitles in several languages, including regional ones, is available onstreaming apps in addition to the choice of material in other languages. Also, we can watch tailored content on OTT platforms, whichprovide recommendations based on our viewing preferences.
Movie theaters have a fee depending on the film, the time of the performance, and the seats. In contrast, OTT platforms bill customers monthly and annually according to their chosen plans, which offer various features and content. The fact that streaming apps provide a variety of content for users who do not pay for their premium services is an advantage. Thus, OTT platforms are less expensive in terms ofcost. There are more pauses and brseaks when watching movies at home because it is more comfortable. In contrast, there won't be any interruptions when you watch a movie in a theater.
It is encouraging to see how the Indian public perceives the developments in the media and entertainment sectors. According to the Indian market, these applications are revolutionizing the country's media and entertainment industries. These advancements include accessibility, content effectiveness, affordable media, and creative initiatives. In India, over-the-top applications have a bright future, according to my research. The ease of use and mobility, the variety of content, the prevalence of smartphones, and the cost-effectiveness of the applications are factors that Indian users believe will contribute to their success in this nation. However, OTT services must replicate several aspects of theaters, such as screen size, sound quality, the theatrical experience, and ambiance.