"Would love to be there this year. If not, definitely next!" Tesla's Chief said in a Twitter post. The race to launch electric cars in India is now on. Local and international manufacturers are releasing new cars studded with batteries such as lithium-ion.
India aspires to see all three-wheeler vehicles run on batteries by 2023. Over the next two years, the government wants to see all two-wheeler vehicles use batteries. For this to happen, the government is offering incentives for car manufacturers to develop new EV models and release them in the market.
The current government has set a path for electric vehicles in the country through the National Electric Mobility Mission Plan (NEMMP) 2020. The centre set a target to achieve 6-7 million sales of electric vehicles in the country by 2020.
Why does India need electric cars ?
Ranked as the 5th most polluted country in the world, India needs urgent action to tackle the loss caused by growing pollution. Electric cars can help in the fight against fossil fuels and the increasing use of coal in the country.
With the initial push to deploy two-wheelers and three-wheelers on the roads, it is to initiate sales in the sector. The real change is possible when public transportation and cars come with batteries to make these possible manufactures are now developing and coming out with new models.
Available electric models
Car Models in the electric sector have launched in recent times. These cars are mainly developed by Tata, Mahindra, and Hyundai, but to fight the challenge posed by traditional petrol or diesel-based models and make India an EV nation, we need many more.
Current electrical models available in the markets are built by Hyundai, like the Hyundai Kona Electric. Mahindra e-Verito and Mahindra e2o by Mahindra Group, Tata Tigor EV and Tata Nexon EV by Tata Motors.
With CEO Elon Musk saying Tesla will launch its products by this year or definitely next year. Many Indian and international automakers understood how EV cars would revamp the market structure. Now all these manufacturers have started testing their Electric models to understand the Indian market.
On-road challenges
India being a middle-income country, citizens often attract low-cost cars unlike those in developed countries. The average on-road price for an electric vehicle is huge and not attractive enough for customers.
Hyundai Kona electric costs Rs 24 lakh on-road, this price tag is hefty for a normal customer who can buy an economical car with a budget around 6 lakh. Other electric models such as Tata Nexo EV and Tata Tigor EC also cost more than 10 lakh.
As of 2018, India has just over 650 charging stations. Meanwhile, China had more than 456k charging points all over the country. Additionally, we lack the private parking space that is seen as a hurdle in adopting electric vehicles.
According to research by Maruti Suzuki, nearly 60 percent of Indian auto customers don't own parking space for their vehicles. This is a huge challenge as these customers have no option but to charge their vehicles and end up opting for a traditional fuel-based car.
The government's support
The Indian government has a goal of making 30 percent of Indian vehicles on the road electric by 2030. To achieve this, the government has taken steps starting from 2019 to promote the sale and development of electric vehicles in the country.
By introducing special policy measures GST has been slashed to 5 percent from 28 percent for combustion vehicles. Through FAME II, the government allocated Rs 10k crore to push electric mobility in the country.
The union cabinet proposed customs duty exemption measures on EV parts such as onboard charger, e-compressor, electric drive assembly, and a charging gun focusing on costs cut down. More than a dozen states have proposed electric vehicle policies and recently Delhi also proposed a new policy.
The reality of switching to electric cars
According to various media reports, the current EV vehicle sales are only 1 percent of the total vehicle sales in India. Of the total EV vehicle sales, 95 percent of sales are electric two-wheelers. Just over 1500 electric vehicles were sold between April and December 2019.
The pandemic has further collapsed the sale of Two-Wheeler vehicles completely. People's interest in buying two-wheeler electric but not cars shows that India is a price-sensitive market where people fear taking a risk.
With the market facing new challenges like the reducing sale of traditional fuel vehicles. The demand for electric vehicles is not yet clear in the market. Thus switching to electric cars will take more time than anticipated. But industry experts are optimistic and hoping the shift will happen soon, citing reasons such as growing start-ups and advancements in the EV segment.
G20 Summit & All That You Need To Know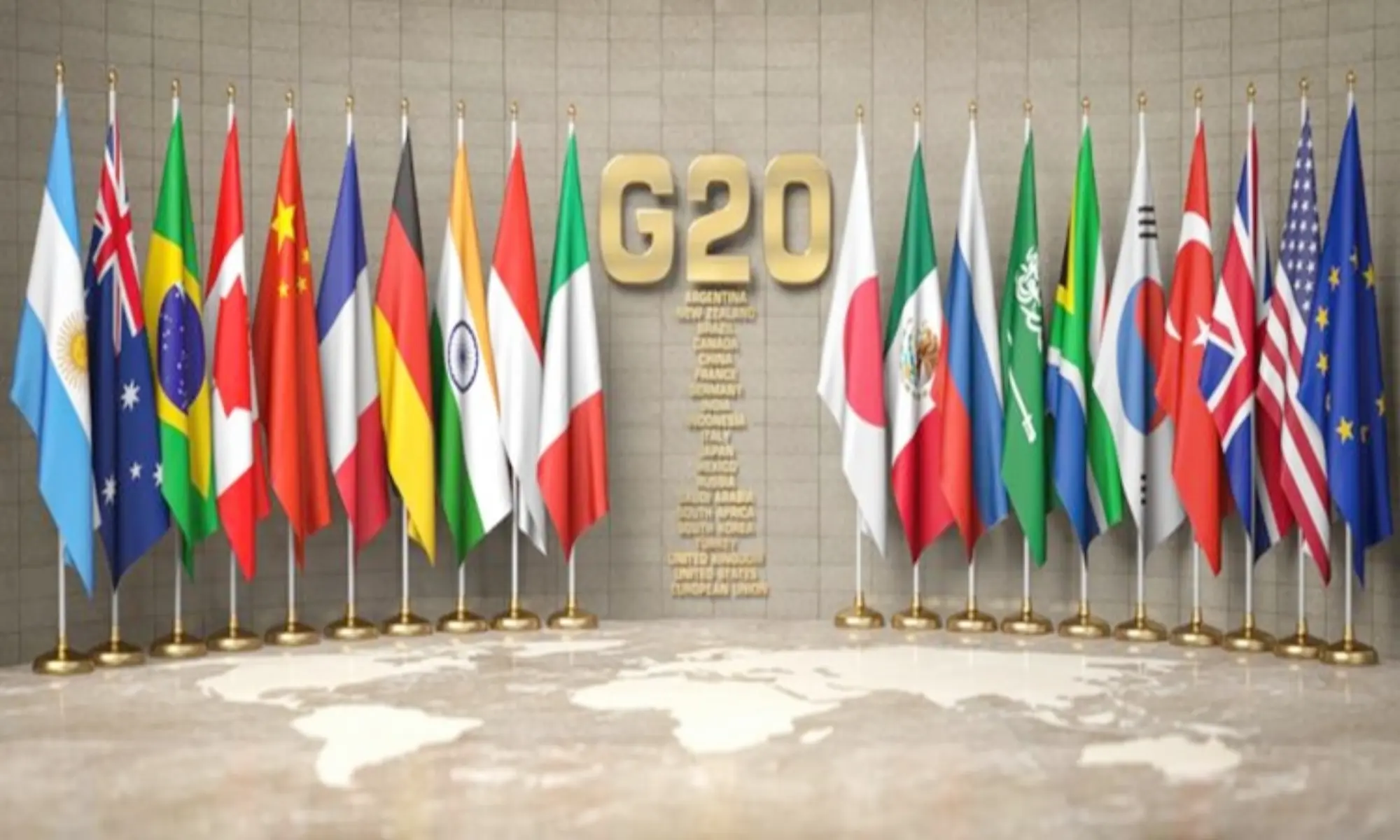 The G20 summit represents a significant portion of the global economy, accounting for around 85% of global gross domestic product (GDP), 80% of global trade, and two-thirds of the world's population. As a result, decisions made within the G20 can have far-reaching impacts on global economic policies and international relations.
What is the G-20?
Found in 1999, the Group of Twenty, or G20, is a global organization with 20 member nations. It was established in response to the financial crisis of the late 1990s and to bring together significant economies to discuss policy coordination and collaboration. It offers a stage for talks on problems related to the financial system's stability, sustainable development, and global economic issues. But over the years it has become a significant platform for leaders to discuss and act on critical global issues like poverty, inequality and climate change.
Which countries form the G-20?
Argentina, Australia, Brazil, Canada, China, France, Germany, India, Indonesia, Italy, Japan, Mexico, Russia, Saudi Arabia, South Africa, South Korea, Turkey, the United Kingdom, and the United States comprise the G20. The European Union is also a member and is represented by the European Commission and the European Central Bank.
Heads of state or government, finance ministers, and central bank governors gather at the G20's yearly meetings to conduct business. Discussions and negotiations aimed at promoting investment, international trade, financial regulation, and economic growth are the main topics of the sessions. Meetings of the finance ministers and central bank governors are held throughout the year in addition to the official summits to discuss ongoing economic challenges.
What is the Significance of G20 organisation and the G20 Summit?
Globally speaking, the G20 is essential in promoting cooperation among its members and tackling global economic and financial issues. It acts as a forum for discussion, collaboration, and coordination to support global economic stability and sustainable development. The G20 represents a significant portion of the global economy, accounting for around 85% of global gross domestic product (GDP), 80% of global trade, and two-thirds of the world's population. As a result, decisions made within the G20 can have far-reaching impacts on global economic policies and international relations.
The G20 summit brings together leaders from the G20 member countries to discuss and decide on various global economic concerns. However, it is the meaningful conversations between the sherpas of these nations that is vital for policy and decision making. 
Who are the G20 Sherpas?
During the G20 process, the senior officials and diplomats who attend/represent the G20 meetings on behalf of their nation's head of state or government are called as Sherpas. G20 Sherpas set the agenda, negotiate positions, and promote dialogue among the members.
Before the summit, sherpas frequently hold many rounds of discussions. These conversations touch on various issues, including financial stability, trade, investment, development, climate change, and other urgent global issues. The primary goal of these meetings is to identify areas of agreement, create consensus, and create cooperative strategies to deal with global economic difficulties. Sherpas hold in-depth discussions with their counterparts, examining various policy choices, sharing information, and attempting to reach a consensus on important topics.
Since each nation brings unique interests, priorities, and views, the conversations between the sherpas are intricate. To make sure that the outcomes of the G20 summit represent a broad consensus among the member countries, these discussions may require reaching concessions, settling disputes, and negotiating delicate problems. Sherpas bring together the priorities and viewpoints of the participating nations through these meetings, identify areas requiring group effort, and lay out potential solutions or policy suggestions for the summit's leaders to consider.
Sherpas are crucial in determining the G20 summit's agenda and results. As a result of their work, joint declarations, action plans, and pledges are created and approved by the leaders at the summit.
The conversations between the sherpas are a vital forum for communication, collaboration, and consensus-building among the G20 member nations. They are crucial in determining the summit's course and results, helping to make sure that the G20 addresses the world's economic concerns and promotes equitable and sustainable growth on a global scale.
India's G-20 Presidency
From December 1, 2022, through November 30, 2023, India will be the G20's president. In September of this year, the final New Delhi Summit will have 43 heads of delegation, the most ever to attend a G20 summit.
The slogan of this year's G20 Summit under the Indian Presidency is "Vasudhaiva Kutumbakam," which translates to "One Earth, One Family."
What is on agenda in the 2023 G-20 Summit?
Climate Finance, Life, and Green Development

Fast, Inclusive, and Resilient Growth 

Increasing SDGs progress

Digital Public Infrastructure and Technological Change

21st century's multilateral institutions

Women driving development
Behind the Scenes at G20
Before the summit in Kashmir (from 22 – 24 May), China raised a protest against the conduct of the G20 tourism working group conference being conducted in the Indian State. 
China's decision is most likely the result of Pakistan's concerns, a close ally who stated that the G20 summits were intended to support India's "illegal occupation" of Jammu and Kashmir. Meanwhile dismissing such ill-founded concerns of the Chinese side, India reiterated that all her states and union territories were hosting the G20 Summit 2023 in India.
However, as India continues to garner more goodwill and support from the G20 leaders, and China continues to lose standing in international global forums, it become a permanent absentee from such global summits soon.