A study paper titled "Mapping Chinese Footprints and Influence Operations in India" was published online by the New Delhi-based think tank Law and Society Alliance. Following the publication of the research, several China-related professionals participated in an online discussion. The experts examined how China has purchased support for itself among academic institutions, think tanks, media outlets, trade associations, tech firms, the entertainment industry, and political parties in India to sway public opinion and undermine the country from within.
China has invested enormous sums of money in buying influence in India's film industry, universities, social institutions, research think tanks, social media, and the tech sector. The conclusion of a 76-page study report titled "Mapping Chinese Footprints and Influence Operations in India" is as follows.
Mapping Chinese Footprints and Influence Operations in India – A Summary
Chinese influence poses a severe threat to India's security and democracy, according to a report published by the Law and Society Alliance. It covers a wide range of themes and has outlined major points and strategies used by the Chinese intelligence agencies and the Chinese government to gain a strong foothold in various Indian industries, including the entertainment industry and academics.
The research also identifies the sectors and geographies where China has boosted its influence over time through smart investments. Additionally, it exposes Beijing's covert plans to sway Indian voters.
The Chinese government has been utilizing every trick in its playbook to make inroads into the Indian economy and society, whether through financial investments in the entertainment business or the socio-political sphere through Confucius Institutes. To forward its self-serving narrative and sow conflict in Indian society regarding China's activities and goals, this is being done, the research claims.
Over the past few years, China has made numerous attempts to sway Bollywood and gain traction in the Indian entertainment sector. Using cinematic co-productions, this was accomplished. Additionally, it has ensured that Bollywood adequately represents its interests, or at the very least, that they are not being hurt.
Furthermore, it has tried to regulate civil society and think tanks.
The report claims that Beijing has made an effort—and in some ways, succeeded—to penetrate deeply into India's intellectual community. It has achieved this by making kind contributions both directly and indirectly. And has been regularly facilitating exchange programs between universities and think groups. Through this program, students visit that nation at the expense of the Chinese government and unwittingly buy into Beijing's propaganda.
The fact that a well-known public management university in India's north-east offers a Post Graduate Programme for Executives (Managing Business in India and China), as part of which students are sent to Chinese universities, is one illustration of Chinese infiltration into the country's educational institutions.
The neighboring nation uses the Confucius Institute, a state-supported social foundation, as another weapon to increase its influence in Indian educational institutions. The centerpiece of its propaganda strategies has been the use of the Indian media and well-known media figures to influence civil society. Using social media and mobile applications, especially those with video capabilities, Beijing has been gently attempting to sway India's populace, as shown in several further instances in the Law and Society Alliance report.
Indian youngsters that are tech aware frequently use mobile apps for daily requirements. In addition, Chinese influence operations have attempted to control this industry, mainly through news apps. Chinese companies have made significant investments in India's top three news applications, Dailyhunt, NewsDog, and UC News, totaling several million US dollars.
China has had an impact on the tech industry in India as well. Around USD 7 billion has been spent in the Indian tech sector by the government and businesses of that nation since 2015. Chinese firms own a sizable stake in several of the biggest tech firms in India, in addition to making numerous acquisitions.
The strong reputation that Chinese telecommunications firm Huawei enjoys among Indian corporate elites and policy circles is another troubling phenomenon that has been appropriately addressed in the report. The Communist Party of India-(CPI-M) Marxist's decision not to condemn or criticize China is one of the cases in the Law and Society Alliance report.
Conclusion
The Law and Society Alliance research has demonstrated that China has significantly impacted several Indian sectors in recent years. Global superpowers, including the US, Canada, and Australia, have already taken action to lessen Beijing's influence on their communities after realizing this rising tendency.
Uber Story: Why does my driver insist on being paid in cash?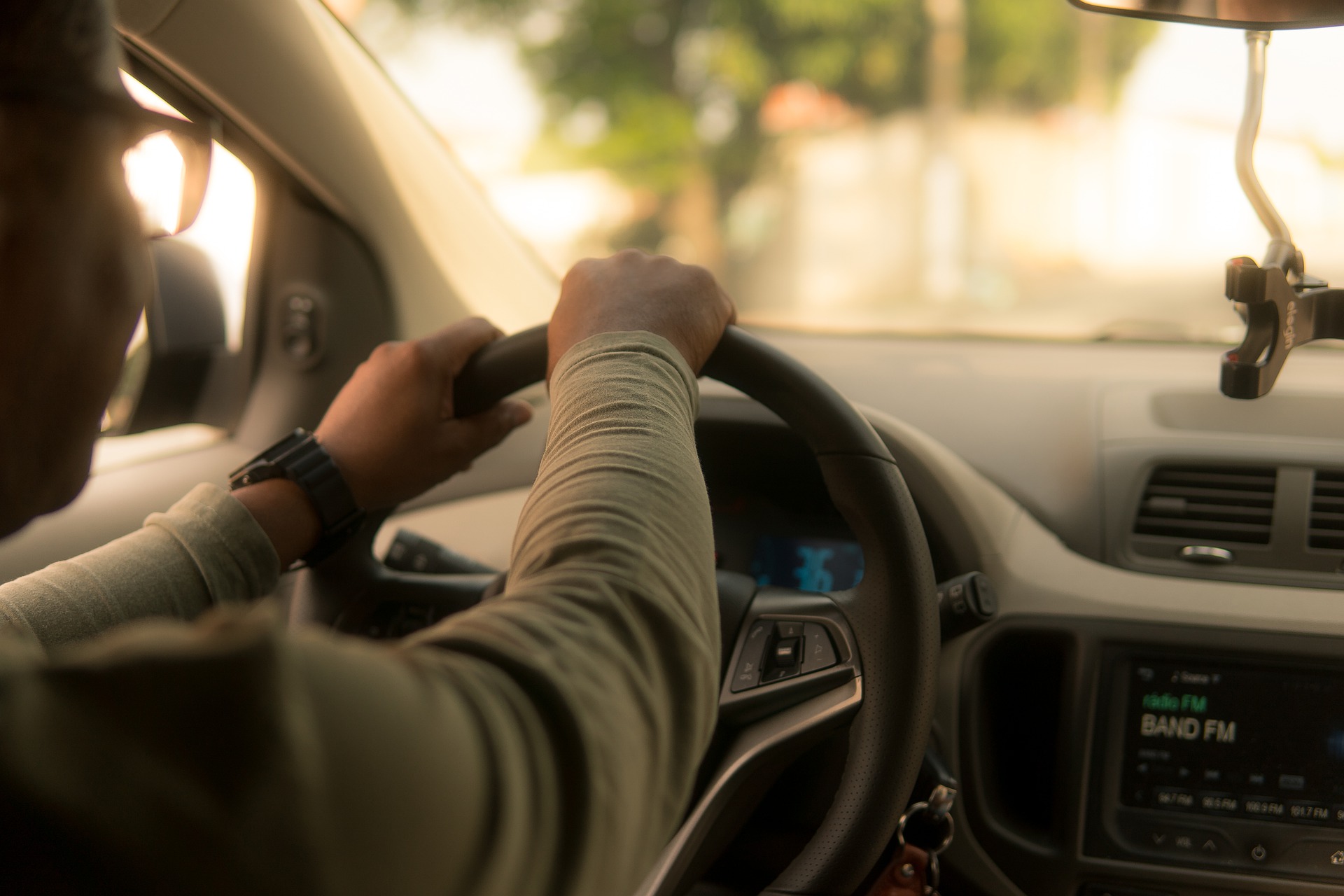 When Uber first launched in India in 2013, there was no commission and the driver kept the entire fare. However, a lot has changed since that time. "When I first started driving for Uber, the commission was roughly 5%." It was raised to 15% a year later, and it is now close to 35 per cent, sometimes even higher," a driver was reported as saying.
Because of the increase in commission, drivers now make significantly less money than they did a few years ago. This is one of the main reasons why more and more of them are requesting clients to cancel rides on the app in order to avoid paying the 35 per cent commission that Uber takes on every journey completed through its app. Ola and Uber's drivers have long struggled to make enough money as a result of this high commission system. The pay has been steadily decreasing. During the early days of Uber in India, a driver could make close to Rs 1 lakh in a month. Earning even Rs 30,000 today, on the other hand, appears to be a monumental undertaking.
But something more significant happened in India seven years ago, at the peak of Uber and Ola. Early drivers provided free word-of-mouth promotion for the two companies, resulting in more drivers joining the platforms. Many of these drivers had never owned a car before, and in order to join the company, they took out a loan to purchase one. However, when revenues decreased, paying monthly instalments became increasingly difficult. Rising fuel and natural gas prices, as well as a devastating epidemic, have only made things worse. 
One of the main issues these drivers face today is repaying their loans. According to a survey published earlier this year by Inc42, Ola and Uber lost over 30,000 cabs as a result of drivers' inability to make monthly payments. Drivers must pay for gasoline, insurance, automobile repairs, and loan repayments with their own money. The recent increase in gasoline prices, combined with Uber and Ola's ever-changing incentive structure, has resulted in a significant drop in hourly rates for drivers compared to pre-pandemic times.
The drivers of Ola and Uber are not the only ones who are protesting against the tech businesses for which they work. Workers employed by practically every major platform firm, including Swiggy, Zomato, Urban Company, and Amazon, to mention a few, have raised their voices against what they perceive to be exploitative working conditions this year. Due to their 'independent contractor' status with these organisations, they do not receive the same basic benefits as their workers.
Many of us are fed up with Uber drivers cancelling our rides when they inquire about our destination. It happens all the time, leaving us stranded at home or at work, waiting for a ride. That is no longer the case since cab-aggregator Uber has implemented new steps to reduce cancellations.
Uber Technologies Inc. (UBER) is a digital platform that uses its vast network and technology to move people and commodities from one location to another. Its mobility business offers ride-hailing services, its delivery company offers food, groceries, and other delivery services, and its freight business offers freight shipping services. The Uber platform connects consumers and businesses who require these services with people and businesses who can supply them. As a result, it's critical for Uber to keep both its drivers and riders pleased.
Uber has established new guidelines to address the issues that both riders and drivers have complained about after receiving dozens of complaints from customers and even drivers. Several passengers around the country have complained of drivers cancelling rides shortly after asking for their destination or failing to turn on the air conditioner in the sweltering heat, or even demanding additional fees to turn on the air conditioner in the cab. Meanwhile, drivers have expressed their dissatisfaction with their pay as a result of the country's growing fuel expenses.
Furthermore, everyone's needs in terms of payment mode or cycle are unique. At an Uber advisory council meeting, drivers expressed their need for increased payment options. Uber now displays the manner of payment (cash or online) to drivers before the ride begins. This gives the driver the option of taking a cash-only ride if that is what they require. The company has now implemented a daily pay method for drivers, making the cash or online decision redundant. Trip earnings from Monday to Thursday will be credited to drivers the following day, while earnings from Friday to Sunday will be credited on Monday.
The majority of cab drivers in the country prefer to be paid in cash, thus you may encounter an incident where the driver has inquired as to whether payment would be made online or in cash. This is due to the fact that cab aggregators take a long time to distribute money to drivers. As a result, drivers prefer to be paid in cash because they will have cash on hand. Alternatively, if the payment method is online, the driver either cancels the ride or requests riders to cancel the ride and pay him in cash the amount displayed on the app.
Uber considered this and adjusted the way a driver is compensated. The ride-hailing app will now display the form of payment to drivers, indicating whether the fare will be paid in cash or whether the consumer has chosen to pay with a card or another online payment option. Also, if a driver chooses the online payment option, they will be paid daily from Monday to Thursday, and their profits will be credited to their account on Monday from Friday to Sunday.
To address the issue of drivers cancelling rides, Uber will now display the destination for drivers to determine whether or not they wish to accept the ride before accepting it, rather than cancelling it after asking the rider for their drop location. According to the corporation, the feature is already available in 20 cities and will be expanded in the following days.
In addition, Uber claims it will communicate with drivers to maintain the quality of service during the ride in order to decrease cancellations and to discourage drivers from demanding extra money for any service, such as turning on the air conditioner in the cabs. Meanwhile, in response to rising fuel prices, Uber has boosted its fares by an average of 10-15% across the country. The company would compensate drivers for taking rides that take them far from their current position, reducing the number of cancellations.