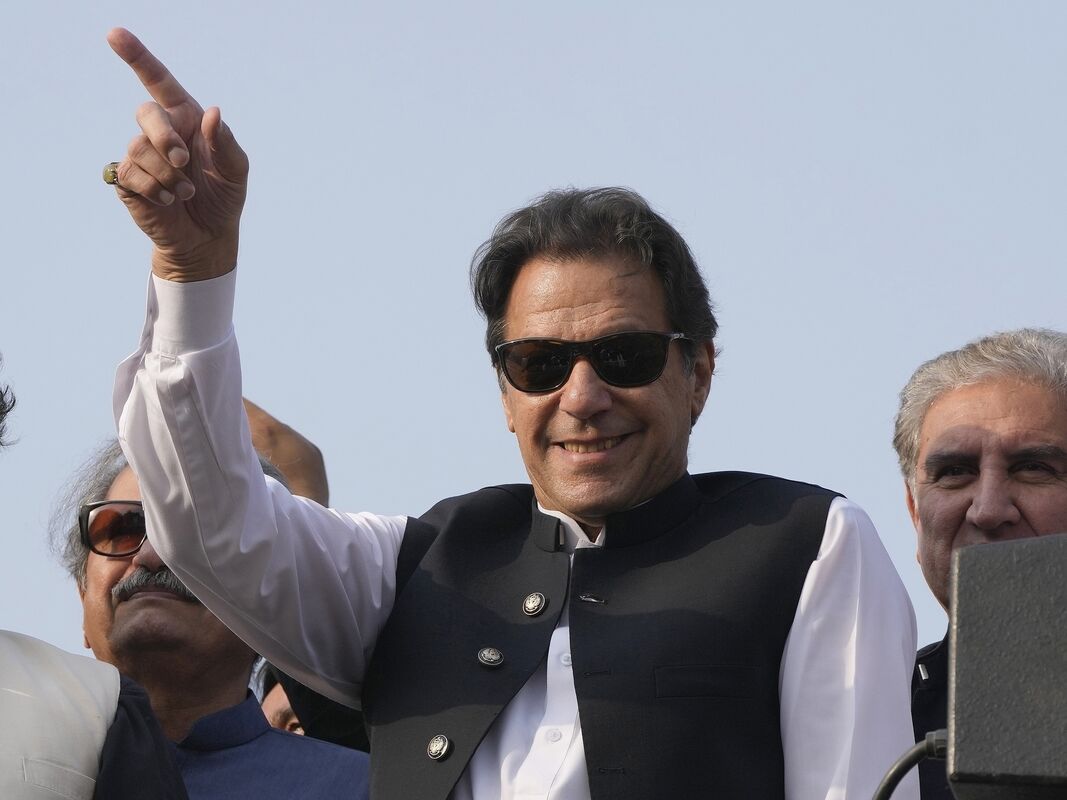 Can Imran Khan Survive This Assassination Attempt with Sex, Lies, and Leaking Audio Tapes?
Imran Khan, a former Pakistani prime minister, is well known for having escaped an attempted murder last month. In the assault, which at least resulted in one death, he managed to flee with minor wounds. He is undergoing a character assassination attempt in the final month of the year 2022. His intended persona as an upright man has already lost some of its shine due to many audio leaks. The most recent leaks focus on the other side of his perceived persona, which is that of a repentant playboy who is genuinely pious and intensely religious in the authentic Islamic tradition. To the delight of fans of the lasciviously lurid, recordings of his filthy phone sex calls with many women have been leaked. Will Khan live through this?
He is at the height of his popularity and might get away with relatively little political cost, but his righteousness is forever damaged and will leave marks. The Internet never forgets. People will share the tapes we cannot broadcast here because they are too explicit for this website when he waxes lyrical about how women's clothing induce rape and obscenity in the public realm.
The tapes also show how little respect he has for his senior colleagues and how he has a sex addict's hunger for his female coworkers, as well as the blatant corruption and money laundering that he and his friends have engaged in. A chat allegedly between Imran Khan and a female party leader is illuminating. In a less than complimentary manner, Khan refers to Chaudhary Pervez Ilahi as Charlie. What is primarily a phone-sex call tape of his discussions does contain a few political insights. Two of the three tapes are entirely sexual and have no overtly political content. But this hints at the man's propensity for unnatural actions, which his ex-wife Reham Khan detailed in a book.
Imran Khan has spoken out strongly over the Army's role in his removal as prime minister. Specifically, he spoke about the part played by recently retired Army Chief of Staff General Qamar Javed Bajwa, who served as his mentor and the person who put him in the position. Gen Bajwa eventually had enough of his protégé, who agreed to his tenure extension. Imran Khan wanted Gen. Bajwa's replacement to be someone he chose. Gen. Asad Munir, who dislikes Khan, replaced Gen. Bajwa after rejecting that option. Since Imran Khan dragged the Army, the establishment, the deep state, or whatever you want to call it, the establishment is out to destroy him.
As Pakistan's foreign reserves are at their lowest, Imran Khan's political capital is the opposite. Most opposition, especially the establishment, are frightened by the enormous political wealth. Elections might be held now, and Imran could win with a sizable majority and reshape the political landscape by reducing the Army's influence. The military establishment, which has a long history of using political pelf to achieve extreme ends, does not want that. There have been rumors that videos could prove to be the last nail in Imran Khan's political coffin if the audios don't make him smaller than life.
The intelligence agencies, who captured and subsequently leaked these audio recordings, also took some obscene videos. At least one of them features a TikTok superstar. It can be argued whether or not it is unlawful to record private discussions in the first place, but there is no disputing the harm it could do to the leader and his followers.
Imran Khan's position may be weakened by some of his allies, notably those who have served as political stooges of the military establishment. His party is filled with numerous regional satraps who control political fiefs that span one or more districts. All of them are unpopular in Pakistan. However, the deep state may offer them stable futures in exchange for their rebellion against the captain. Whoever gives them they are out to profit. Imran Khan sold a watch that Saudi Prime Minister Mohammed bin Salman had given him as a gift, among other things. His reputation for integrity has been harmed by that unique timepiece available on the open market. A number of the presents the Khan received during his tenure as prime minister were sold mainly thanks to his wife, Bushra. She is at the center of corruption thanks to the multiple audio recordings where she can be heard negotiating with brokers to sell government assets.
Pakistan is on the verge of becoming bankrupt due to the horrible economic crisis it is experiencing. The western region is on fire. More than 1,100 terrorist acts have been carried out by militants in the Pashtun area along the Afghan border this year alone. Imran Khan, often referred to as Taliban Khan for his passionate support of the hard-core Islamist warriors, has also backed this trend.
Another province in the west, Balochistan, is the scene of a populist revolt for independence. Due to the location of the Chinese-funded Gwadar port, Balochistan is essential to Pakistan's future. Additionally, Sui in the same area produces significant gas. With every terrorist assault, China, Pakistan's longtime financier, loses faith in its Belt and Road initiatives. Thus the country's worsening law and order spell danger. Months after a catastrophic flood, a sizable portion of Sindh is still underwater, and despite some international assistance, Pakistan has failed to aid the afflicted people. Those who have suffered and are still suffering are very disenchanted as a result.
The ruling establishment may increase its anti-India rhetoric to stay relevant in the public mind as it is forced to deal with the harsh consequences of its actions. The country's foreign minister, Bilawal Bhutto Zardari, made an outrageous and insensitive statement that points in that direction. Pakistani officials search for an adversary who could bring the country's predominantly regressive populace together during a crisis. Every time the establishment is at a loss for what to do, India is the sabre that is rattled. The moment is now or shortly.
Classified Documents Probe Involving US President Biden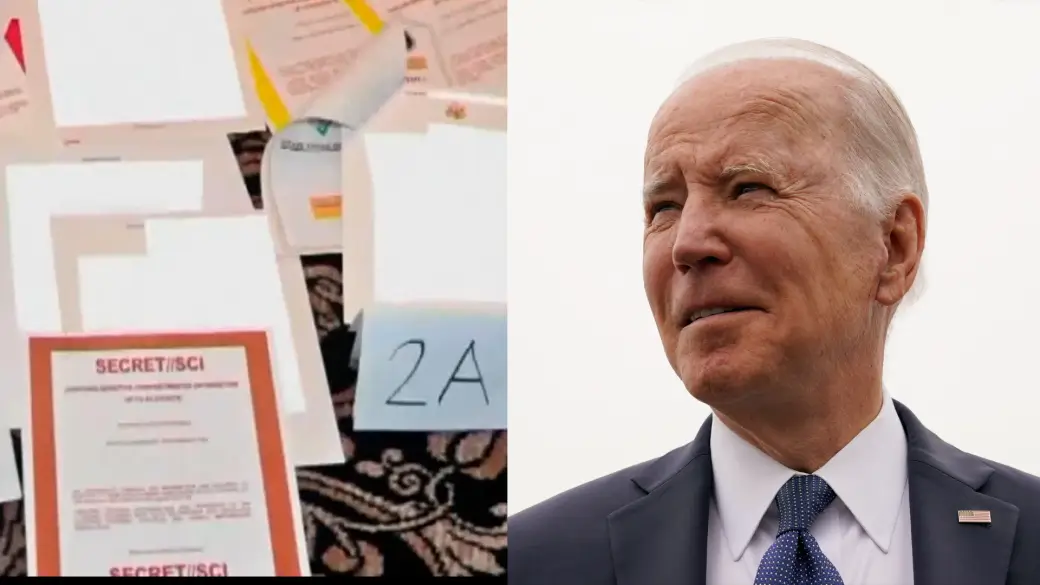 About 20 classified documents from President Joe Biden's vice presidency in the Obama administration were uncovered between November 2022 and January 2023 by the president's lawyers in his former workplace at the Penn Biden Center in Washington, D.C., as well as in his home in Wilmington, Delaware.
Joe Biden episode with Secret Documents
Biden's legal team found the first batch of top-secret documents on November 2, 2022, in a locked closet at the Penn Biden Center. They immediately reported them to the National Archives and Records Administration (NARA), which recovered them the following day. Informational memoranda and intelligence materials regarding the UK, Iran, and Ukraine were included in the secret documents. In cooperation with the Justice Department (DOJ), Biden's lawyers found a second set of papers at Biden's house on December 20. Then, on January 9 and January 12, 2023, they found several other pieces. On January 21, Biden's attorney reported that the Justice Department had found six items in his home that had classification markings during a consensual search the day before, some of which dated back to his time in the Senate. Investigators also took some of Biden's handwritten notes from his time serving as vice president. Robert Hur was assigned as special counsel to look into the "potential illegal removal and retention of classified documents or other records" by Attorney General Merrick Garland on January 12. The House Judiciary Committee launched a second investigation into the materials the following day.
Background of the case
According to CNN, the process of returning Biden's records to NARA started many weeks before his vice presidential term came to an end. Still, it was made more challenging because Biden continued using his vice presidential offices and acquiring more classified records. According to CNN, most of the packing of Biden's possessions and papers was carried out by lower-level staff members, citing "former aides and others with direct knowledge of the process." Despite this, the staff had "clear Presidential Records Act guidelines" and took those guidelines seriously. Kathy Chung, then-executive Biden's assistant, was one of the staff members who helped with the packing. She was reportedly questioned about investigating the secret documents discovered in Biden's private offices. The records that were "not deemed covered by the record requirements to send to the National Archives" were initially kept at a GSA-run temporary storage location close to the White House before being transferred to the Penn Biden Center.
Classified Documents Discovery in Biden's Private Office
The classified documents were discovered by Biden's lawyers in a locked closet in the future president's private Washington office while he was a visiting lecturer at the University of Pennsylvania. The records were turned over to the National Archives the morning after they were discovered when the White House Counsel's office received a notification. According to a source familiar with the situation who spoke to CNN, Biden was unaware the documents were in the office until his lawyers alerted him to their presence. He still needs to learn about the information's content. Federal officeholders must turn over official and classified records upon leaving government employment, as required by law. In contrast to Trump, Biden has not attempted to claim ownership of the documents, impede their transfer, or make ludicrous claims that he had previously declassified them based on unreported private thinking. Smith is looking into Trump to determine if he may have violated the Espionage Act by hoarding classified information and for potential obstruction of justice.
Which factors are similar between the two cases?
It was improper for Trump or Biden to possess any sensitive information. The documents from each administration are meant to be transferred to the legal custody of the U.S. National Archives during a presidential transition period. Removal or retention of classified material is prohibited if done knowingly or willfully. If sensitive information falls into the wrong hands, improper storage and protection could endanger national security.
Biden has stated that he was shocked to hear that he had secret information. While his lawyers have failed to reiterate that claim in court filings, Trump has claimed on social media that he declassified the information without offering any supporting documentation. The classified documents in question were created when Biden served as Vice President under President Barack Obama from 2009 to 2017 and under President Donald Trump from 2017 to 2021.
In the United States, improper management of correctly classified, vitally important material is viewed as a concern, as is overclassification. Once the information has been correctly classified, it must be managed according to the classification's rules, which may include locks, guards, or electronic surveillance countermeasures. For instance, Top Secret material cannot be accessed or discussed outside a secure information facility (SCIF). A SCIF can be a room inside a facility, like the Hart Senate Office Building, where the Senate Select Committee on Intelligence meets, or the building itself, like most of the CIA's headquarters. The present emphasis on classified materials could provide a chance to reassess the classification process and guarantee that material that requires classification is classified. The current focus on classified materials could allow reassessing the classification procedure and ensure that material that needs to be sorted is handled correctly. While I don't intend to draw any comparisons between Trump's behavior and that of Biden or to defend either president's acts, these incidents can be attributed to an entirely flawed classification system.