Social media was abuzz with videos of women chopping their hair in Anti-Hijab Protest in Iran. The death of 22-year-old Mahsa Amini has sparked nationwide protests in what is being termed a revolutionary women's movement. Women have taken to the streets protesting, burning hijab and chopping their hair off in solidarity to the death of Amini in the custody of "morality police". The incident comes to light after Iran's recent change in the hijab and chastity law, that enforces a code of conduct on Iranian women on their clothing, among other things.
 What Happened to Mahsa Amini ?
Although Iranian authorities maintain that Amini succumbed to a heart attack, there are reports that suggest that she had been tortured while in police custody. She was accused of violating the "rules" on hijab and was taken into custody for the "improper manner" of wearing a hijab. The anger on the part of the protesting women and women standing in solidarity with these protests is on dictating women's way of living and on curbing their liberty and freedom. In overcoming fear and taking to the forefronts of these protests against gender apartheid are scores of women challenging those in authority over their rights. 
As protests spread, it points toward an important question that was raised during the Beijing Platform for Action (BFfA) adopted as a resolution towards the end of the Fourth World Conference on Women on 15 September 1995. This resolution was a set of principles indicative towards the equality of men and women. It focused on 12 critical areas of focus, with Violence against Women (VAW), one among these. Predating the BPfA, was the 1993 Declaration on the Elimination of Violence against Women, which defined violence against women as –
"any act of gender-based violence that results in, or is likely to result in, physical, sexual or psychological harm or suffering to women, including threats of such acts, coercion or arbitrary deprivation of liberty, whether occurring in public or private life."
Decades have passed since, despite ratification, the propensity of increasing instances of VAW, restrictive laws binding women and their bodies are modes of establishing control over women and their sexuality since time immemorial. It is to note that women captured in the 'male gaze' are incessantly objectified and held accountable for violence perpetrated against them – a straight denial of fundamental rights to women. 
This incident sends ripples to another historical event on 13 February, 1986, when Iqbal Bano appeared in front of a crowd of 50,000 audience to perform one of Faiz's most popular nazm, Hum Dekhenge wearing a black saree. One must think why would this act of performing be a form of protest and be called revolutionary. The answer lies in the Zia-ul Haq's regime banning of Faiz, his works, the black saree – all flouted by Bano in a single act of defiance. 
Women and their clothing are a deeply personal choice, being dictated on what, where, in what measure to cover or to let loose is best left to her discretion. 
Also Read: Feminist Movement of 2020
Anti-Hijab Protest in Iran & The Revolutionary Women's Movement
Although the current movement may appear to be unprecedented, it is actually a part of Iran's longstanding and deeply ingrained resistance movement by women. The hijab was intended to be legally binding in 1981, which was largely viewed as a punishment for the hundreds of women who took part in the anti-regime demonstrations that preceded the Iranian Revolution of 1979. 
To confront the ongoing issue of impunity in Iran, world leaders must support calls at the UN General Assembly for the creation of an independent international investigative and accountability agency. Reports by Amnesty International, and Spokesperson for the UN High Commissioner for Human Right, Ravina Shamdasani express concerns over the shutdown of telecommunications channels in Iran because of which there is a lack of clarity in ascertaining the gravity of violence being inflicted upon protestors by Iranian forces. While both sources list a number of horrific and verified instances of violation of human rights, it is difficult to put a number of these casualties and arrests. The raging protests in close to 80 countries are filled with the "Jin Jiyan Azadi" (Women Life Freedom) chants on the streets. 
Several years before, a popular social media movement where people drew semi-colon symbols and posted their pictures in solidarity with those who have dealt with mental health issues, particularly suicide. It was a representation of a life that could've been ended but was chosen not to, instead choosing to struggle despite odds, and taking the life's narrative in their hands. Women in history written by men are semi-colon in the grand narratives about revolutions and women's participation in it. Sometimes, at high odds of being written off entirely like a second grade citizen, symbolic of an untimely death of women's autonomy in these protests. Today what we are witnessing in anti-hijab protest in Iran, are women choosing to move beyond this semi-colon by seizing the narrative and writing their own histories and destinies, to be able to break the shackles of state monopolies. I read somewhere that women are mostly seen as an afterthought of a revolution and rarely as trailblazers, history is on its way of changing course for sure.
What to Anticipate from Twitter Going Forward Now that Elon Musk is in Charge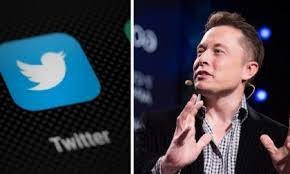 Elon Musk now formally owns Twitter, which may have been one of the most dramatic, turbulent, and complicated purchases in corporate history. The $44 billion acquisition appears to have been finalized, enabling Musk to avoid a legal dispute with the social media juggernaut and meet the deadline set by a Delaware court judge. Parag Agrawal, the CEO of Twitter, Ned Segal, the CFO, and VijayaGadde, a senior legal and policy officer, reportedly left on 22nd October2022. What comes next is the question at hand.
One thing stands out as certain:Twitter, as we know it, is set to undergo significant change. Musk, who prides himself on being an advocate for free speech, has publicly criticized the company's vetting of violent or bigoted content. As well as some prominent permanent bans being lifted, former President Donald Trump is expected to be allowed back if he decides to rejoin the platform.
Musk hasn't been very clear about his plans for the dominant social media platform in public, but on Thursday, he claimed that a lot of the rumors about the site's future were inaccurate.
According to media sources from the last week, Musk has threatened to slash the company's personnel to zero. According to The Washington Post, Musk wants to reduce the staff by about 75%, from 7,500 to 2,000 and has plans to do so. This might have a significant impact on the organization's capacity to watch out for child pornography, misinformation, and attempts by foreign operatives to influence free elections and public opinion.
Since taking over as CEO of Twitter a week ago, Elon Musk has implemented a number of changes, including layoffs, $8 for blue tick, content council, advertising, the home page, etc. at the microblogging platform.
Here are a few other changes that we may see:
Lay Offs: CEO ParagAgrawal, CFO Ned Segal, and head of policy and legal affairs VijayaGadde were among the senior executives ousted by Musk. According to internal plans examined by Reuters, layoffs are expected to affect 3,700 employees or almost half the total. Elon Musk, the CEO of Twitter, defended the company's big layoffs on Friday by claiming that a large number of advertisers withdrew as a result of the company's 50% staff layoffs. He also claimed that protestors are 'trying to kill free expression in America.
Dollars 8: Twitter will now charge $8 for tick Blue, which includes lengthier videos and audio posts as well as verification priority in responses, mentions, and search. He has tweeted several times in favor of the most recent initiative to sell blue ticks to those who can buy them. According to him, Twitter will no longer be dependent on advertising thanks to the subscription fee, which will provide it with "a revenue stream to reward content creators."
Advertisers: Corporate advertisers in large numbers paused their campaigns and separated themselves from Twitter. Among them are General Motors, General Mills, Audi of America, Mondelez International, the manufacturer of Oreos, Pfizer Inc., and Ford. Musk stated that he wanted Twitter to be "the most respected advertising platform" in a message to advertisers.A number of marketers have stopped using Twitter. Since Musk took over Twitter last week and implemented significant changes, including content control, businesses are under increased pressure to determine whether to continue investing in the platform.
Regulation of the content: Elon Musk stated that the organization would create a content monitoring council with "widely different perspectives." All decisions pertaining to the major material would be made by the council, he had stated, and accounts won't be reinstated prior to the council's meeting. According to a series of tweets from the company's head of safety and integrity, the social media platform's content moderation tools are still available. Following the billionaire Elon Musk purchase of the business, Yoel Roth, head of safety and integrity, tweeted to reassure customers and advertisers.
Pay Per View: It has been said that Elon Musk is looking at the possibility of letting users publish video content behind a paywall. In other words, Twitter was working on a feature that would allow anyone to submit films and charge others to view them, with the firm collecting a portion of the money. The introduction of edit button:Before he made his offer for the business, Musk was a vocal supporter of the edit button, asking his followers if they agreed. Musk hasn't talked much lately about the edit button, but it might be one of his first steps given that the firm already unveiled its version of the tool, but only for users who have a $4.99-per-month Twitter Blue subscription. (They did, with 73.6% of the 4.4 million people who voted saying yes.)
Homepage: The CEO of Tesla asked that users who visit Twitter's homepage while logged out be sent to the Explore page, which displays the most popular tweets and news stories.
Vine Relaunch: On Twitter, Musk posted a poll asking people if they thought Vine should be brought back. Seventy percent of the roughly five million participants replied "yes." He has given Twitter engineers instructions to begin work on a Vine relaunch that might be completed by year's end.
Although it is still too early to make a judgment, taking Twitter private might lessen the transparency and scrutiny that inevitably come with being a publicly traded corporation. The veil of secrecy that comes with being a privately held firm as well as the inherent irreplaceability of social media platforms call for a more extensive and complex system of checks and balances, as well as significantly greater openness and accountability.Especially if a conflict of interest is a possibility. Since Musk has referred to himself as an "absolutist" for free speech, the new owner does business with governments all around the world, including those that are hostile to his values. It has both excited and alarmed people about this. There will be close attention paid to his stance on the divisive topics of hate speech and misinformation. It is unarguable that the takeover, which occurs at a time of turbulence when the West is experiencing severe economic distress, a war is still raging in Europe, and an ambitious China is assertively charting its own course, will cause disruption. Nothing could be more at stake.