Every four years, when the Fifa World Cup fever sweeps the globe and engulfs billions of fans, the question arises: Why isn't China, a global force in the Olympics, able to find 11 players among its hundreds of millions of eligible males to assemble a squad that can qualify? This report analyzes economic, demographic, cultural, and climatic elements that affected international football performance in 2002, the last time China qualified for the World Cup.
Economic wealth was determined to be significant, but only to a certain extent. A country's population size did not matter unless it had a sizable percentage of citizens with Latino cultural heritage. Football was regarded as a means of achieving prestige and money in such nations, and the Mediterranean climate is also great for the sport.A review of earlier research conducted some 20 years later revealed that most of it is still valid today. This suggests that the basics of what makes a nation strong at football have stayed the same, and China is regrettably unable to address these difficulties.
Fifa's world rankings, used to evaluate performance, show that 18 of the top 20 nations are represented in this year's World Cup. The order also reveals that 13 national teams among the top 20 in 2001 are still on the list for 2022.Five top 20 come from South America, twelve from Europe, and one from Asia, Africa, and North America. The fact that only two teams are represented, even though Asia and Africa together account for 77% of the world's population, demonstrates how common China's situation is.
However, the dominance of the same nations implies that culture is a significant factor. According to the analysis from 20 years ago, only two World Cup champions, Germany and England, did not practice Roman Catholicism as their primary religion or speak a romance language. This has stayed the same in all four World Cups staged since then.The fact that each of the eight World Cup winners is bordered by another winner—or, in the case of England, a close sea border—is especially noteworthy.
The factors influencing international performance—wealth, climate, and the impact of Latin culture—had not altered appreciably using more recent data from 2002 model.However, data showed that culture was a significant factor in China's predicament. In particular, it was discovered that data from the World Values Survey was substantial: it revealed that, compared to nations who won the World Cup, Chinese people often placed a noticeably greater emphasis on labor than leisure.
The research provides a reasonable explanation for China's standing in the Fifa rankings. China's average annual income is roughly $12,000, compared to the 32 competing nations' average annual incomes of about $31,000 in Qatar. The average income of the African teams is less than US$3,500, although the average income of most European and North American nations is higher than the global average.China should perform better as its affluence rises, demonstrating the resources a nation can devote to sports.
Being a member of a sports organization is a sign of interest and how seriously something is taken, and it can be linked to wealth. According to the most current World Values Survey, China has some of the lowest membership rates in these organizations worldwide.According to the data, a national team's performance is also influenced by an excellent domestic professional league. Given the popularity of the English Premier League, La Liga, and Serie A, the fact that England, Spain, and Italy frequently compete in the World Cup is not surprising.
Although China has its own Super League, it cannot compare to the caliber and vitality of the world's top football leagues. Two-time Asian Champions League champions Guangzhou Evergrande, along with many other Chinese clubs, are struggling financially due to their inability to maintain their success.
The Chinese people's perceived lesser value of leisure may be the issue's root. The Chinese had some of the lowest values scores in the poll. It also demonstrated that students were valued for their ability to work hard, reinforcing the notion that most Chinese kids are too busy studying to participate in football.The ambition of winning the World Cup by 2050 may be accomplished, notwithstanding China's continued absence in Qatar. To counter this, current Chinese measures like expanding the number of football grounds, attempting to enhance regional leagues, and boosting kids' free time by reducing after-school academic activities can all be helpful.
Give China a few more decades, and there is still hope.
Also Read: Why Qatar FIFA World Cup 2022 is such a HOT Topic
Classified Documents Probe Involving US President Biden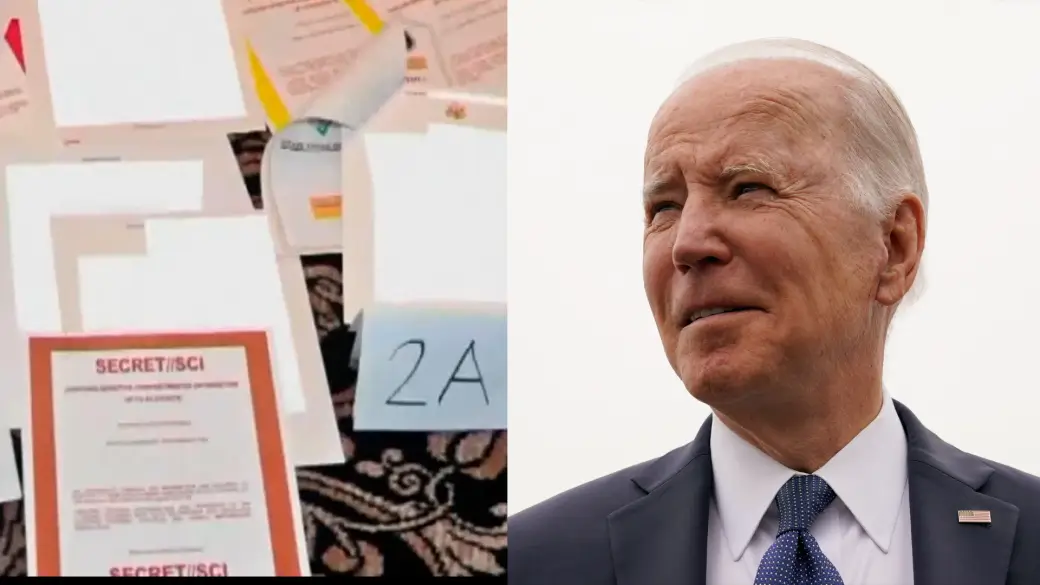 About 20 classified documents from President Joe Biden's vice presidency in the Obama administration were uncovered between November 2022 and January 2023 by the president's lawyers in his former workplace at the Penn Biden Center in Washington, D.C., as well as in his home in Wilmington, Delaware.
Joe Biden episode with Secret Documents
Biden's legal team found the first batch of top-secret documents on November 2, 2022, in a locked closet at the Penn Biden Center. They immediately reported them to the National Archives and Records Administration (NARA), which recovered them the following day. Informational memoranda and intelligence materials regarding the UK, Iran, and Ukraine were included in the secret documents. In cooperation with the Justice Department (DOJ), Biden's lawyers found a second set of papers at Biden's house on December 20. Then, on January 9 and January 12, 2023, they found several other pieces. On January 21, Biden's attorney reported that the Justice Department had found six items in his home that had classification markings during a consensual search the day before, some of which dated back to his time in the Senate. Investigators also took some of Biden's handwritten notes from his time serving as vice president. Robert Hur was assigned as special counsel to look into the "potential illegal removal and retention of classified documents or other records" by Attorney General Merrick Garland on January 12. The House Judiciary Committee launched a second investigation into the materials the following day.
Background of the case
According to CNN, the process of returning Biden's records to NARA started many weeks before his vice presidential term came to an end. Still, it was made more challenging because Biden continued using his vice presidential offices and acquiring more classified records. According to CNN, most of the packing of Biden's possessions and papers was carried out by lower-level staff members, citing "former aides and others with direct knowledge of the process." Despite this, the staff had "clear Presidential Records Act guidelines" and took those guidelines seriously. Kathy Chung, then-executive Biden's assistant, was one of the staff members who helped with the packing. She was reportedly questioned about investigating the secret documents discovered in Biden's private offices. The records that were "not deemed covered by the record requirements to send to the National Archives" were initially kept at a GSA-run temporary storage location close to the White House before being transferred to the Penn Biden Center.
Classified Documents Discovery in Biden's Private Office
The classified documents were discovered by Biden's lawyers in a locked closet in the future president's private Washington office while he was a visiting lecturer at the University of Pennsylvania. The records were turned over to the National Archives the morning after they were discovered when the White House Counsel's office received a notification. According to a source familiar with the situation who spoke to CNN, Biden was unaware the documents were in the office until his lawyers alerted him to their presence. He still needs to learn about the information's content. Federal officeholders must turn over official and classified records upon leaving government employment, as required by law. In contrast to Trump, Biden has not attempted to claim ownership of the documents, impede their transfer, or make ludicrous claims that he had previously declassified them based on unreported private thinking. Smith is looking into Trump to determine if he may have violated the Espionage Act by hoarding classified information and for potential obstruction of justice.
Which factors are similar between the two cases?
It was improper for Trump or Biden to possess any sensitive information. The documents from each administration are meant to be transferred to the legal custody of the U.S. National Archives during a presidential transition period. Removal or retention of classified material is prohibited if done knowingly or willfully. If sensitive information falls into the wrong hands, improper storage and protection could endanger national security.
Biden has stated that he was shocked to hear that he had secret information. While his lawyers have failed to reiterate that claim in court filings, Trump has claimed on social media that he declassified the information without offering any supporting documentation. The classified documents in question were created when Biden served as Vice President under President Barack Obama from 2009 to 2017 and under President Donald Trump from 2017 to 2021.
In the United States, improper management of correctly classified, vitally important material is viewed as a concern, as is overclassification. Once the information has been correctly classified, it must be managed according to the classification's rules, which may include locks, guards, or electronic surveillance countermeasures. For instance, Top Secret material cannot be accessed or discussed outside a secure information facility (SCIF). A SCIF can be a room inside a facility, like the Hart Senate Office Building, where the Senate Select Committee on Intelligence meets, or the building itself, like most of the CIA's headquarters. The present emphasis on classified materials could provide a chance to reassess the classification process and guarantee that material that requires classification is classified. The current focus on classified materials could allow reassessing the classification procedure and ensure that material that needs to be sorted is handled correctly. While I don't intend to draw any comparisons between Trump's behavior and that of Biden or to defend either president's acts, these incidents can be attributed to an entirely flawed classification system.