On November 20, the 2022 FIFA World Cup is scheduled to begin in Qatar, exciting soccer enthusiasts worldwide. But even if you're not a die-hard soccer supporter, you've heard something about the numerous scandals surrounding this year's edition of the most prestigious sporting event in the world.
The 2022 World Cup has been mired in a complex web of scandals ever since FIFA, the organization that oversees international soccer, granted Qatar the tournament in 2010. The charges on this site range from claims of bribery and corruption during the selection process to host the competition to claims that Qatar is using the event to "sportswash" its history of human rights violations. Since the country was given the tournament in 2010, at least 6,500 migrant workers have perished in Qatar, according to a Guardian investigation. FIFA's controversial decision to move the competition to the northern hemisphere's winter to avoid Qatar's sweltering summer heat has increased tensions around the competition globally. Critics have seized on this decision as evidence that FIFA is going above and beyond to accommodate an already problematic host.
Moreover, this World Cup is not the first to be involved in geopolitical disputes.
When the 2014 World Cup was held in Brazil, the forced eviction of thousands of poor and working-class Brazilians to make room for new tournament-related infrastructure sparked an international outcry. Similarly, the 2018 tournament in Russia raised concerns about FIFA's cozy relationship with authoritarian leaders like Russian President Vladimir Putin. Soccer fans had to temper their passion for the game with an understanding of the ugly political concessions that invariably follow the multibillion-dollar spectacle since at least 1934 when the second World Cup was held in Benito Mussolini's fascist Italy.
It is impossible to dispute the World Cup's enduring appeal worldwide, given that around 3.5 billion people watched it in 2018. These controversies are challenging to resolve because of the very things that make sports so alluring—the high stakes of 32 countries competing in a month-long tournament, the strength of long-standing rivalries, and the possibility that one goal could decide the fate of an entire nation.
According to investigative journalist and Red Card: How the U.S. Blew the Whistle on the World's Biggest Sports Scandal author Ken Bensinger, "I know lots of individuals who say nasty things about FIFA but are nevertheless quite enthused about the approaching World Cup." Even though it shouldn't be held in Qatar, I am enthused about the 2017 World Cup.
The advantages of hosting the World Cup are still quite tangible, particularly for developing nations like Qatar. DanyelReiche, a visiting associate professor at Georgetown University Qatar, where he directs a research project on the political and economic aftermath of the World Cup, stated that "Qatar is a little state, and for small governments, the major purpose in international relations is exposure." In addition to being visible, it's essential to have some effect on world affairs and have the strength to outperform your peers.
But the tournament's enhanced worldwide attention also poses severe political risks to the hosts. While Qatar intends to use the 2022 World Cup to promote a positive image of the country abroad, the tournament, in contrast, has come to introduce and educate many global audiences about the state in largely negative terms, as Reiche and his co-author Paul Michael Brannagan argue in their new book on the competition.
According to Reiche, the benefits still exceed the drawbacks in Qatar's instance. FIFA and the nations that will host the tournament in the future, however, will have to respond to challenging concerns about the game's value as awareness of the economic, ecological, and human costs continue to grow. These doubts won't go away soon, especially as Saudi Arabia is allegedly considering a bid to host the tournament in 2030.
FIFA World Cup in Qatar Controversy
First controversy: Charges of bribery and corruption tarnished Qatar's application.
Second Controversy: Low-paid migrant workers were used to erect the tournament's infrastructure.
Third controversy: Qatar is under fire for allegedly "sportswashing" its history of human rights violations by utilizing the competition.
Fourth controversy: FIFA is inflating the figures for its sustainability commitment.
Is it likely that the World Cup will change as a result of all these issues?
The short answer is most likely not.
FIFA has implemented several reforms since 2015, intending to eradicate corruption and enhance openness and accountability inside the organization. However, there is still time to tell whether these changes will have the desired impact. In my opinion, many of the improvements "seem like good ideas, but in practice, they don't reflect a meaningful change," according to Bensinger. Gianni Infantino, the current president, who abruptly relocated to Qatar in October 2021, has a presidency that "simply doesn't look like a transparent organization," according to one observer.
The tournament-related controversies have sparked a renewed interest among players and spectators in voicing their opinions. A collection of European soccer associations, including those from England, Germany, and France, announced plans to have some team players wear rainbow armbands during contests to protest Qatar's treatment of its LGBTQ population in September. The Danish national team, however, recently debuted a "toned-down" design for its uniforms to show its disapproval of Qatar's abuse of migrant workers. According to announcements made in recent weeks, the establishment of "fan zones" to allow spectators to watch the games in public, as they had in previous years, has been discontinued in several of France's largest cities.
But ultimately, the World Cup's extraordinary popularity will continue to be the most significant barrier to reforming FIFA.
Bensinger stated, "FIFA knows that every four years, everything is forgotten, no matter how it behaves and how dissatisfied people are with the organization."  It's like the Catholic Church: As long as you go to confession on Sunday, you can do whatever you want during the week. For FIFA, the World Cup serves this purpose.
Classified Documents Probe Involving US President Biden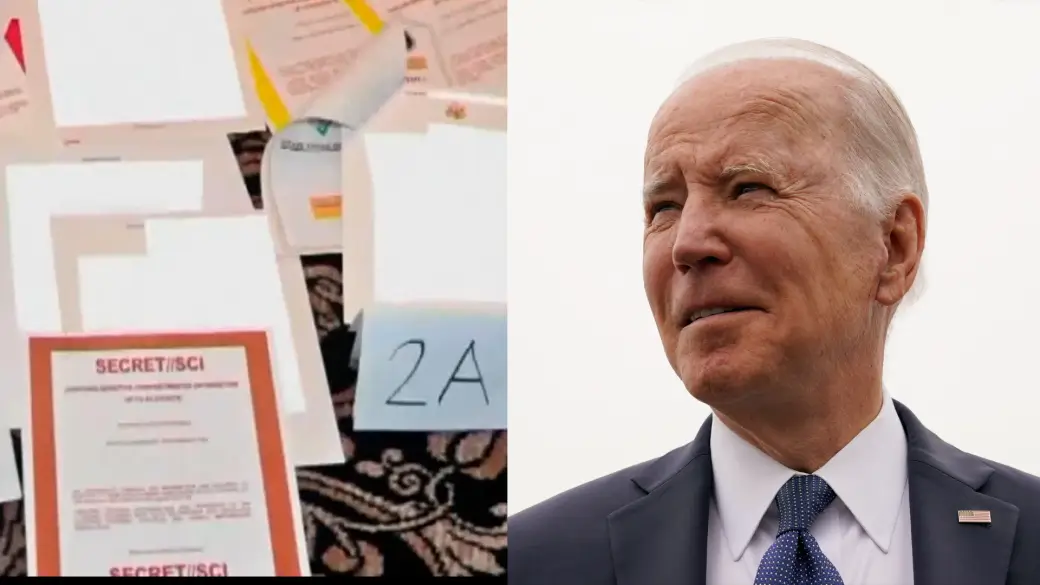 About 20 classified documents from President Joe Biden's vice presidency in the Obama administration were uncovered between November 2022 and January 2023 by the president's lawyers in his former workplace at the Penn Biden Center in Washington, D.C., as well as in his home in Wilmington, Delaware.
Joe Biden episode with Secret Documents
Biden's legal team found the first batch of top-secret documents on November 2, 2022, in a locked closet at the Penn Biden Center. They immediately reported them to the National Archives and Records Administration (NARA), which recovered them the following day. Informational memoranda and intelligence materials regarding the UK, Iran, and Ukraine were included in the secret documents. In cooperation with the Justice Department (DOJ), Biden's lawyers found a second set of papers at Biden's house on December 20. Then, on January 9 and January 12, 2023, they found several other pieces. On January 21, Biden's attorney reported that the Justice Department had found six items in his home that had classification markings during a consensual search the day before, some of which dated back to his time in the Senate. Investigators also took some of Biden's handwritten notes from his time serving as vice president. Robert Hur was assigned as special counsel to look into the "potential illegal removal and retention of classified documents or other records" by Attorney General Merrick Garland on January 12. The House Judiciary Committee launched a second investigation into the materials the following day.
Background of the case
According to CNN, the process of returning Biden's records to NARA started many weeks before his vice presidential term came to an end. Still, it was made more challenging because Biden continued using his vice presidential offices and acquiring more classified records. According to CNN, most of the packing of Biden's possessions and papers was carried out by lower-level staff members, citing "former aides and others with direct knowledge of the process." Despite this, the staff had "clear Presidential Records Act guidelines" and took those guidelines seriously. Kathy Chung, then-executive Biden's assistant, was one of the staff members who helped with the packing. She was reportedly questioned about investigating the secret documents discovered in Biden's private offices. The records that were "not deemed covered by the record requirements to send to the National Archives" were initially kept at a GSA-run temporary storage location close to the White House before being transferred to the Penn Biden Center.
Classified Documents Discovery in Biden's Private Office
The classified documents were discovered by Biden's lawyers in a locked closet in the future president's private Washington office while he was a visiting lecturer at the University of Pennsylvania. The records were turned over to the National Archives the morning after they were discovered when the White House Counsel's office received a notification. According to a source familiar with the situation who spoke to CNN, Biden was unaware the documents were in the office until his lawyers alerted him to their presence. He still needs to learn about the information's content. Federal officeholders must turn over official and classified records upon leaving government employment, as required by law. In contrast to Trump, Biden has not attempted to claim ownership of the documents, impede their transfer, or make ludicrous claims that he had previously declassified them based on unreported private thinking. Smith is looking into Trump to determine if he may have violated the Espionage Act by hoarding classified information and for potential obstruction of justice.
Which factors are similar between the two cases?
It was improper for Trump or Biden to possess any sensitive information. The documents from each administration are meant to be transferred to the legal custody of the U.S. National Archives during a presidential transition period. Removal or retention of classified material is prohibited if done knowingly or willfully. If sensitive information falls into the wrong hands, improper storage and protection could endanger national security.
Biden has stated that he was shocked to hear that he had secret information. While his lawyers have failed to reiterate that claim in court filings, Trump has claimed on social media that he declassified the information without offering any supporting documentation. The classified documents in question were created when Biden served as Vice President under President Barack Obama from 2009 to 2017 and under President Donald Trump from 2017 to 2021.
In the United States, improper management of correctly classified, vitally important material is viewed as a concern, as is overclassification. Once the information has been correctly classified, it must be managed according to the classification's rules, which may include locks, guards, or electronic surveillance countermeasures. For instance, Top Secret material cannot be accessed or discussed outside a secure information facility (SCIF). A SCIF can be a room inside a facility, like the Hart Senate Office Building, where the Senate Select Committee on Intelligence meets, or the building itself, like most of the CIA's headquarters. The present emphasis on classified materials could provide a chance to reassess the classification process and guarantee that material that requires classification is classified. The current focus on classified materials could allow reassessing the classification procedure and ensure that material that needs to be sorted is handled correctly. While I don't intend to draw any comparisons between Trump's behavior and that of Biden or to defend either president's acts, these incidents can be attributed to an entirely flawed classification system.