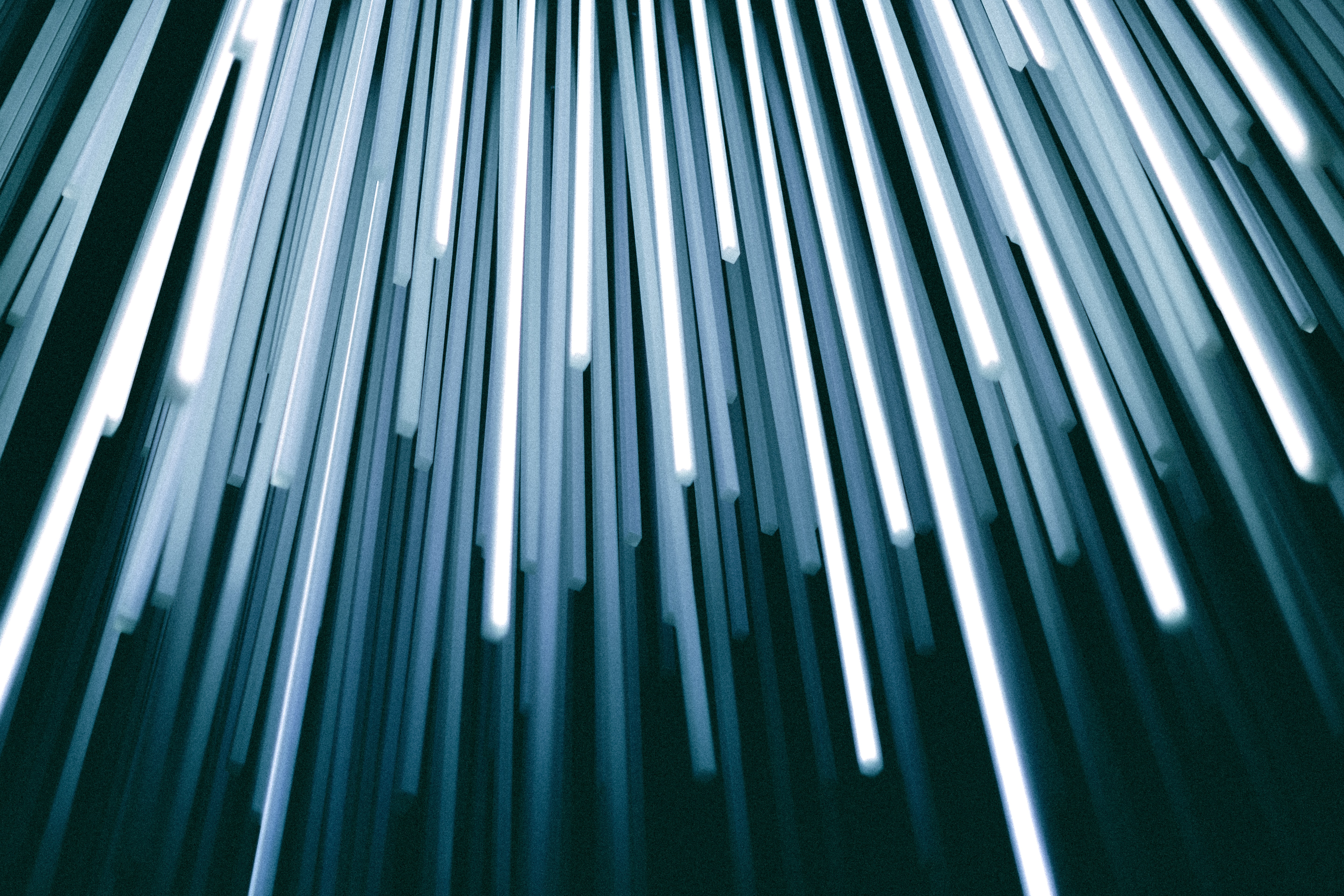 Why blockchain technology can be the game-changer for bolstering farming in India?
Agriculture is the backbone of livelihood for around 58 per cent of India's population, according to the India Brand Equity Foundation, due to the country's predominantly agrarian economy (IBEF). India's agriculture sector is unquestionably one of the most vital, as one of the country's greatest employment. However, unlike other industries, agriculture has been hesitant to adopt technology, albeit, in recent years, agritech companies have introduced tech-driven solutions to improve production, improve farmer standard of living, and boost agriculture in India.
Introduction
Agriculture is the backbone of livelihood for around 58 per cent of India's population, according to the India Brand Equity Foundation, due to the country's predominantly agrarian economy (IBEF). India's agriculture sector is unquestionably one of the most vital, as one of the country's greatest employment. However, unlike other industries, agriculture has been hesitant to adopt technology, albeit, in recent years, agritech companies have introduced tech-driven solutions to improve production, improve farmer standard of living, and boost agriculture in India.
Because of restricted mobility and potential hazards, the global COVID-19 epidemic proved to be devastating, disrupting food supply systems all across the world. Furthermore, the crisis highlighted the need for cutting-edge technologies in the industry to improve food supply chain resilience while also contributing to increased efficiency in crop production and distribution. Blockchain is one of the important technologies that have the potential to strengthen farming in India.
Why Blockchain in Agriculture
Seeds, crop nutrition, crop protection, farm equipment, credit, warehousing, transportation logistics, food processing, and food preservation are just a few of the various aspects that make up agriculture.
While food passes through many hands-on its way from the farm to the table, today's consumers have a strong need to know exactly what they're consuming. Furthermore, as supply chains have become longer, every user's worry regarding the origin and travel of the product has grown. With the distributed market architecture, blockchain is the only option to reliably bring traceability to agricultural produce.
How Blockchain could change Agri-Business
Food Traceability
Consumers are more interested than ever in the origins and ingredients of their food. In recent years, there has been a significant increase in demand for organic products, sustainably raised livestock, and locally grown food. Can buyers trust the label to inform them what they're getting when they put something in their basket? Consumer tastes have evolved, resulting in a significant food fraud sector. Because the retailer or end-buyer has no way of authenticating a product's provenance, producers can readily sell mislabeled products.
Then there's the blockchain. Blockchain technology can give trustworthy information on the origination of food items and the exact trip they made from farm to table since it can record unalterable information at every step in the food supply chain. With a single screen swipe, buyers could identify which certified farm their strawberries were collected from or which field their grass-fed beef was reared in.
Provenance, a British company, has successfully demonstrated this type of application. The Provenance app successfully tracked sustainably harvested tuna from Indonesian fishermen's boats to Japanese restaurants using blockchain technology. After being caught, the fish were tagged and entered into a blockchain system. As a result, every time the fish changed hands, a new entry was made, allowing the final buyer to know exactly where the fish came from. And this is only the start. Consumers might use apps like Provenance to track not only the provenance of a single piece of meat or vegetable but all of the ingredients in a product.
Optimizing the Supply Chain
Enhanced supply chain openness could benefit farmers in addition to assisting customers in making educated purchases. The agricultural supply chain is famously complicated and opaque, with products passing through several hands before arriving at their end location. Farmers have a tough time determining where, for what price, and how much of their produce is finally sold. They are susceptible as a result of their lack of information and are at the whim of traders who can influence order prices and quantities.
By keeping records in real-time and giving participants with up-to-date supply and demand information, blockchain technology can assist to correct this imbalance. Farmers may be able to determine their own pricing and optimize the number of items they sell if they have access to this information. Furthermore, by maintaining a permanent record of participants' transaction histories, blockchain can make it much easier for parties all over the world to conduct due diligence on one another and successfully complete deals without the use of middlemen or agents.
Better Pricing and Payment Options
Ultimately, blockchain technology can give agri-commerce players lower-cost and faster payment solutions. Farmers are frequently compensated for their commodities for weeks under the present system, and traditional payment methods such as wire transfers can be rather pricey. Some of these inefficiencies can be addressed with blockchain technology. Many developers have already created blockchain-based apps that enable peer-to-peer fund transactions that are inexpensive, safe, and near-instantaneous. Some are even using "smart contracts," which immediately trigger payments once a certain condition (such as the delivery of goods) is validated by the buyer.
Data Collection and Processing
IoT devices and sensors are being introduced by agritech companies, and blockchain technology can be used to consolidate data on a variety of topics, including seed quality, crop tracking, and the path of crops from the farm to the market.
Apart from increasing transparency in the food supply chain, blockchain technology can also improve security by prohibiting unethical crop production and distribution, which endangers farmers' livelihoods. Customers will be able to make informed decisions thanks to blockchain's data collection, and they may even be able to improve the living standard of small-scale farmers who are often in need of food and financial security.
After the data has been gathered, it must be organized and made comprehensible before it can be saved. Blockchain technology allows you to add meta information to your data and structure to make it more useful. It can be saved after that, making compliance enforcement easier. Data compliance ensures that the information gathered is protected and that security procedures are followed.
Transparency and Reliability
The use of intermediaries in the agriculture sector is no longer necessary thanks to blockchain technology. Blockchain helps rebuild and develop confidence between producers and customers by removing the need for a central authority. This can also help to lower market expenses, making it more inexpensive while maintaining a smooth operation.
Blockchain improves security by allowing only validated transactions to take place and provides a reliable method of tracking transactions. Farmers will be smarter, more digitally savvy, and have a better quality of life as a result of agritech businesses using blockchain to develop data-driven facilities.
Blockchain has the potential to have a huge impact on the way agriculture is done. Blockchain technology can improve trust between parties, make information exchange easier throughout the supply chain, and lower agricultural transaction costs dramatically. Blockchain appears poised to be the disruptive force that propels the agricultural industry into the twenty-first century as the public and commercial sectors struggle to address the technology's practical and legal difficulties.
This article is written by Faria Choudhry, a student of Architecture and Political Science, who strives to uncover hidden dynamics through her writing.
Which is the future of movies: OTT platforms or theaters?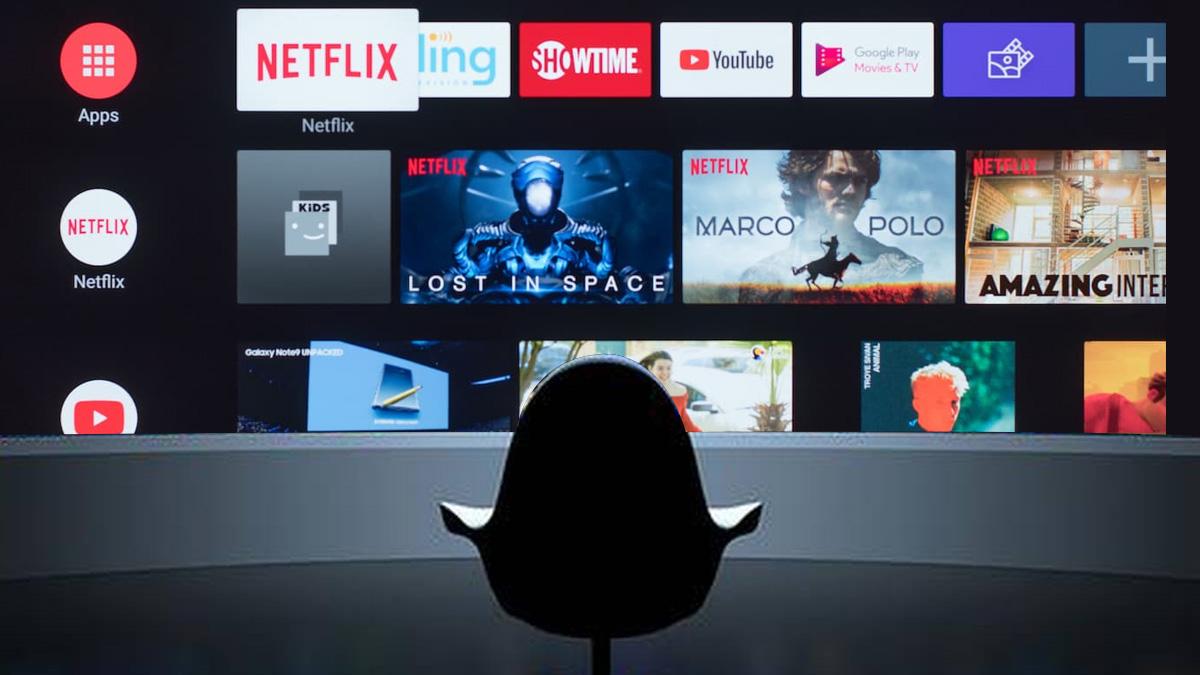 Looking back over the last few years in India, we can see that OTT providers have been able to deliver high-quality content to our adjacent screens over the Internet, and that the platform subscriber growth rate is now moving toward high levels despite the COVID-19 epidemic lockdown. In addition to using its collection, OTT businesses invest a lot of money in producing their content. Several causes include new technology, declining data costs, and quicker Internet at home and online. The ease of watching video from OTT sources has been made possible by the entertainment oriented design of today's smartphones, tablets, laptops, and smart TVs.
In India, there has been a steady increase in movie consumption. There is more than enough entertainment to view, and there are people who are passionate about movies. Going to the film has been a terrific way to pass the time. The rivalry is becoming more intense due to the changing times and the rise of OTT platforms and streaming applications in India. The OTT platforms vs. theaters competition are taking place in the race to offer viewers excellent content. The future of movie streaming applications, OTT platforms, and theaters appears bright due to the rise in movie viewers. Users can create a wide range of multimedia content using over-the-top platforms, streaming apps, and streaming media services. It provides broadcast, Internet, cable, and satellite television programming. OTT platforms are becoming increasingly popular due to changing lifestyles and a growth in smartphone usage with low-cost internet connections.
India has one of the highest rates of growth in the world, according to my research. Movies, in particular, are a huge source of enjoyment for Indians. A family outing where they may spend time together is what theater-going represents for Indian families. The future of movies, movie theaters, and OTT platforms is now looking much better with the launch of numerous new movie streaming apps in India.
OTT platforms and streaming apps have tried to expand their following and user base in India. Numerous streaming apps are setting up studios to create more content. Original content is an essential factor that attracts viewers and aids the growth of OTT Platforms in India. Awide range of original web series and films in many genres are available on all streaming apps. Many streaming services also provide programs and movies in regional languages. They collaborate with regional production businesses to create their films and television shows. Many telecom firms have also launched their OTT platforms and streaming apps to provide users with content.
Over the past three years, India has seen a double-digit surge in streaming apps. As a result, OTT platforms are competingagainst one another. With so many options available across different apps, viewers may find deciding which one to utilize challenging. Find out which of these two well-liked streaming apps is superior by reading our comparison between them.
There are benefits and drawbacks to the battle betweenmovie theaters and streaming apps. While watching a movie in a theater is a beautiful cinematic experience, OTT platforms allow you to enjoy entertainment in the comfort of your own home. They both provide excellent viewing experiences and material. 
People used to get excited about watching new movies on the big screen. They still are, but they are now prepared to wait until they are made available on or bought by the OTT platforms. More than ever, several well-known streaming services like Netflix and Amazon Primeare purchasing the digital rights to the highest-grossing movies. Children are crucial to the success of streaming apps. They need relatable, exciting content, which OTT platforms can offer. In contrast to movie theaters, consumers can select to view anything at any time and from any location.
Many producers now opt to broadcast their low-budget movies directly on OTT platforms. Getting movies with a small budget and unknown actors out there can be challenging. Due to India's lack of theaters, it can sometimes take time to determine a film's release date. It is better to put them on streaming apps to reduce the expense of printing and advertising and prevent the conflict of release dates. Still, a significant portion of a movie's earnings come from its theatrical premiere. Nonetheless, it now works to their mutual advantage that movies are released on OTT platforms after they have been seen in theaters. Both producers and OTT media can increase their revenue.
In India's streaming market, movie theaters and OTT platforms offer unique USPs. On the one hand, movie theaters provide the chance to enjoy 3D films with excellent sound and visuals. The language barrier does not exist on OTT platforms, though. The option of subtitles in several languages, including regional ones, is available onstreaming apps in addition to the choice of material in other languages. Also, we can watch tailored content on OTT platforms, whichprovide recommendations based on our viewing preferences.
Movie theaters have a fee depending on the film, the time of the performance, and the seats. In contrast, OTT platforms bill customers monthly and annually according to their chosen plans, which offer various features and content. The fact that streaming apps provide a variety of content for users who do not pay for their premium services is an advantage. Thus, OTT platforms are less expensive in terms ofcost. There are more pauses and brseaks when watching movies at home because it is more comfortable. In contrast, there won't be any interruptions when you watch a movie in a theater.
It is encouraging to see how the Indian public perceives the developments in the media and entertainment sectors. According to the Indian market, these applications are revolutionizing the country's media and entertainment industries. These advancements include accessibility, content effectiveness, affordable media, and creative initiatives. In India, over-the-top applications have a bright future, according to my research. The ease of use and mobility, the variety of content, the prevalence of smartphones, and the cost-effectiveness of the applications are factors that Indian users believe will contribute to their success in this nation. However, OTT services must replicate several aspects of theaters, such as screen size, sound quality, the theatrical experience, and ambiance.