Elon Musk now formally owns Twitter, which may have been one of the most dramatic, turbulent, and complicated purchases in corporate history. The $44 billion acquisition appears to have been finalized, enabling Musk to avoid a legal dispute with the social media juggernaut and meet the deadline set by a Delaware court judge. Parag Agrawal, the CEO of Twitter, Ned Segal, the CFO, and VijayaGadde, a senior legal and policy officer, reportedly left on 22nd October2022. What comes next is the question at hand.
One thing stands out as certain:Twitter, as we know it, is set to undergo significant change. Musk, who prides himself on being an advocate for free speech, has publicly criticized the company's vetting of violent or bigoted content. As well as some prominent permanent bans being lifted, former President Donald Trump is expected to be allowed back if he decides to rejoin the platform.
Musk hasn't been very clear about his plans for the dominant social media platform in public, but on Thursday, he claimed that a lot of the rumors about the site's future were inaccurate.
According to media sources from the last week, Musk has threatened to slash the company's personnel to zero. According to The Washington Post, Musk wants to reduce the staff by about 75%, from 7,500 to 2,000 and has plans to do so. This might have a significant impact on the organization's capacity to watch out for child pornography, misinformation, and attempts by foreign operatives to influence free elections and public opinion.
Since taking over as CEO of Twitter a week ago, Elon Musk has implemented a number of changes, including layoffs, $8 for blue tick, content council, advertising, the home page, etc. at the microblogging platform.
Here are a few other changes that we may see:
Lay Offs: CEO ParagAgrawal, CFO Ned Segal, and head of policy and legal affairs VijayaGadde were among the senior executives ousted by Musk. According to internal plans examined by Reuters, layoffs are expected to affect 3,700 employees or almost half the total. Elon Musk, the CEO of Twitter, defended the company's big layoffs on Friday by claiming that a large number of advertisers withdrew as a result of the company's 50% staff layoffs. He also claimed that protestors are 'trying to kill free expression in America.
Dollars 8: Twitter will now charge $8 for tick Blue, which includes lengthier videos and audio posts as well as verification priority in responses, mentions, and search. He has tweeted several times in favor of the most recent initiative to sell blue ticks to those who can buy them. According to him, Twitter will no longer be dependent on advertising thanks to the subscription fee, which will provide it with "a revenue stream to reward content creators."
Advertisers: Corporate advertisers in large numbers paused their campaigns and separated themselves from Twitter. Among them are General Motors, General Mills, Audi of America, Mondelez International, the manufacturer of Oreos, Pfizer Inc., and Ford. Musk stated that he wanted Twitter to be "the most respected advertising platform" in a message to advertisers.A number of marketers have stopped using Twitter. Since Musk took over Twitter last week and implemented significant changes, including content control, businesses are under increased pressure to determine whether to continue investing in the platform.
Regulation of the content: Elon Musk stated that the organization would create a content monitoring council with "widely different perspectives." All decisions pertaining to the major material would be made by the council, he had stated, and accounts won't be reinstated prior to the council's meeting. According to a series of tweets from the company's head of safety and integrity, the social media platform's content moderation tools are still available. Following the billionaire Elon Musk purchase of the business, Yoel Roth, head of safety and integrity, tweeted to reassure customers and advertisers.
Pay Per View: It has been said that Elon Musk is looking at the possibility of letting users publish video content behind a paywall. In other words, Twitter was working on a feature that would allow anyone to submit films and charge others to view them, with the firm collecting a portion of the money. The introduction of edit button:Before he made his offer for the business, Musk was a vocal supporter of the edit button, asking his followers if they agreed. Musk hasn't talked much lately about the edit button, but it might be one of his first steps given that the firm already unveiled its version of the tool, but only for users who have a $4.99-per-month Twitter Blue subscription. (They did, with 73.6% of the 4.4 million people who voted saying yes.)
Homepage: The CEO of Tesla asked that users who visit Twitter's homepage while logged out be sent to the Explore page, which displays the most popular tweets and news stories.
Vine Relaunch: On Twitter, Musk posted a poll asking people if they thought Vine should be brought back. Seventy percent of the roughly five million participants replied "yes." He has given Twitter engineers instructions to begin work on a Vine relaunch that might be completed by year's end.
Although it is still too early to make a judgment, taking Twitter private might lessen the transparency and scrutiny that inevitably come with being a publicly traded corporation. The veil of secrecy that comes with being a privately held firm as well as the inherent irreplaceability of social media platforms call for a more extensive and complex system of checks and balances, as well as significantly greater openness and accountability.Especially if a conflict of interest is a possibility. Since Musk has referred to himself as an "absolutist" for free speech, the new owner does business with governments all around the world, including those that are hostile to his values. It has both excited and alarmed people about this. There will be close attention paid to his stance on the divisive topics of hate speech and misinformation. It is unarguable that the takeover, which occurs at a time of turbulence when the West is experiencing severe economic distress, a war is still raging in Europe, and an ambitious China is assertively charting its own course, will cause disruption. Nothing could be more at stake.
The Incredible Women of World War II Breaking Stereotypes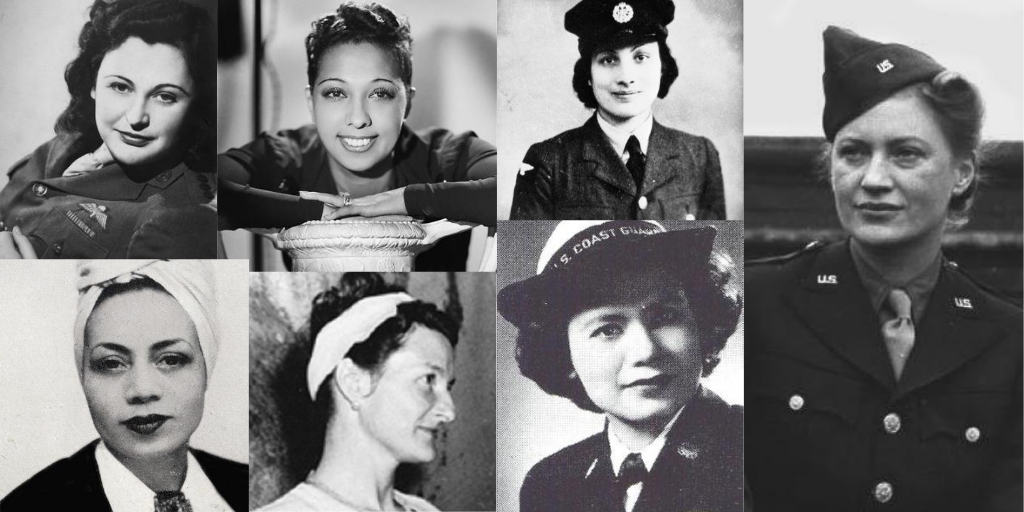 Let the generations know that women in uniform also guaranteed their freedom.
– Mary Edwards Walker
The story of what led to the 2nd World War and its impact on the world is no mystery to any of us. We read it in our history books; we have had our parents and professors narrate it to us over and over again; the story of WW2 has become so integral to our life, that even our work buddies tend to refer to it on occasion!
Surprisingly, one aspect of it still remains in the shadows – the valour of women in this war.
World War II was a defining moment in human history, with millions of people fighting for their country and values worldwide. And even with established gender norms at the time, women made essential contributions – from working as medics to picking up arms and fighting on the front lines. But while the men on both sides were idolised and demonized (depending on which side told the story), the contributions of women – their bravery, shrewdness, determination, intelligence, and perseverance….just got lost in the narration. So when Juan Pujol aka Agent Garbo and Ian Fleming was being described as the "greatest agent of WW2"; Peggy Taylor, Virginia Hall, Noor Inayat Khan and Dame Victoire Evelyn Patricia Ridsdale would have to wait years before getting any recognition.
It's 2023 March…let's undo this wrong.
We take you through the stories of the many women of WW2 – United States
In the initial days, the USA was less involved in the war but was the primary supplier of weapons and ammunition where most of the workforce was predominantly male. However, in 1941 after its participation in the war, the absolute urgency of mobilizing the entire population made the expansion of the role of women inevitable. Nineteen million American women at that time, were working as the labour force in transportation, agriculture, administrative sector, bombs-weapons-aircraft production, and various volunteer jobs like building victory gardens, canning produce, selling war bonds, donating blood, rescuing vital commodities, and sending care packages.
The US Army formed the Women's Army Auxiliary Corps (WAAC) in 1942, which was later renamed the Women's Army Corps (WAC) and recognised as an official part of the regular army in 1943. Throughout the war, over 150,000 women served as WACs, with many deploying to the European and Pacific theatres.
The WACs served in Australia, New Guinea, and the Philippines in 1944, then in England and France in 1945. Aside from the number of women who served in the federal military, some women joined the various state guards, all of which contributed to the country's internal security. Several hundred women were recruited from colleges to work as engineers, technicians, and mathematicians on the Manhattan Project, which was responsible for the development of the atomic bomb. Also, more than 60,000 Army nurses (all military nurses were women at the time) and more than 14,000 Navy nurses, were deputed to various stateside and oversea bases during World War II.
Apart from this, approximately 350,000 US women served with the armed forces and as many as 543 were martyred in war-related incidents. But despite all their contributions, women were only recognized as a permanent parts of the US armed forces with the passage of the Women's Armed Services Integration Act of 1948!
Britain and its Colonies Similar to US, as the men were drafted into the armed forces during World War II, women in Britain took on tasks such as working in factories, mining, and other industries critical to the war effort. From 1938 to 1945, the percentage of women in industrial jobs increased from 19.75% to 27%, reducing segregation in the British workforce.
Fearing public opinion, the country prohibited women from participating in direct combat, but women did serve in the military through the Women's Auxiliary Air Force (WAAF), Women's Royal Naval Service (WRNS), and Auxiliary Territorial Service (ATS). Women in active service most commonly served as searchlight operators, but they also worked as drivers, clerks, mechanics, radio operators, and in other administrative duties.
Over 487,000 women volunteered for women's services throughout the war, including 80,000 for the WRNS, 185,000 for the WAAF, and 222,000 for the ATS. Women in Britain had an important role in intelligence work, in addition to their contributions to the domestic war effort. They operated as codebreakers, assisting the British military in deciphering intercepted German messages and providing important intelligence. Women worked as photo analysts in the largest intelligence coup of the war, the uncovering of the German V1 flying bomb. In this capacity, women also assisted in the planning of D-Day by analysing images of the Normandy coast.
In Australia, women joined the war effort through auxiliary force branches, similar to in Britain. Around 1940 several voluntary war organisations were established. Despite the federal government and military initially refusing to sponsor these organisations, a lack of male members forced the military to form female branches. In March 1941, the Royal Australian Air Force established the Women's Auxiliary Australian Air Force (WAAAF), in October 1941, the Army established the Australian Women's Army Service (AWAS) and in December 1942, the Australian Army Medical Women's Service (AAMWS), and in July 1942, the Women's Royal Australian Naval Service (WRANS) – Approximately 50,000 women joined in several of these forces and contributed to various logistic and operational services.
In Canada, approximately 1.2 million women entered the workforce due to World War II, of which many of them worked in munition manufacturing. In the late 1930s, several volunteer groups were formed by women. Later the Canadian Women's Army Corps, Canadian Women's Auxiliary Air Force and lastly Women's Royal Canadian Naval Service (WRENS) were established by the army, navy and air force. The women who enlisted would take over drivers of light mechanical transport vehicles, cooks in hospitals and messes, clerks, typists, and stenographers at camps and training centres, telephone operators and messengers, canteen helpers and medical nurses.
Policies similar to those of Britain were implemented in India, and a women's auxiliary corps was established in the army. In India, the Women's Auxiliary Corps served in the Indian army from 1939 until 1947, with a peak strength of 850 officers and 7,200 auxiliaries. The Royal Indian Navy had a minor naval section. A small naval section also operated in the Royal Indian Navy. However, the nationalist and pro-independence movements in India during the war split on the decision to undertake military service. Under the leadership of Subhas Chandra Bose, Rani of Jhansi Regiment comprised Indian women, mostly from foreign plantations. Most of these women largely had support roles in logistics and medical care, however, some of them were directly involved in combat.
Finland & Romania
In Finland, women assisted the war by nursing, signalling air raids, rationing, and hospitalising the wounded. Lotta Svärd, named after the famous poem, was one of the largest, if not the largest, voluntary organisations in World War II.
In Romania, the Royal Romanian Air Force enabled women to participate in the war effort. Inspired by the Finnish Lotta Svärd, the Ministry of the Air established the 108th Medevac Light Transport Squadron, also known as the White Squadron (Escadrila Albă), which contained predominantly female pilots and grew to prominence as the world's only force of its kind between 1943 and 1945. These women served as pilots in ambush as well as in transport and liaison missions.
Despite being a member of the Axis Power alliance, Finland and Romania set an example in the treatment of women in forces during World War II.
The soldier's heart, the soldier's spirit, the soldier's soul, are everything…But it matters not if the soldier is a man or women.
The changing world order presented opportunities for women that were previously absent. Women from both sides grasped the possibilities and played an essential role in the war effort, not just at home but also in combat. Although many of these women acclimated to their traditional role after the war; their experience helped pave the path to several civil rights and feminist movements, seeding the newfound identities to the future generation.