Overview:  During Halloween celebrations in the Itaewon neighborhood of Seoul, South Korea, on the evening of October 29, 2022, there was a crowd crush. There have been a minimum of 158 fatalities and 196 injuries. Young adults made up the majority of the victims. The crowd crush has killed more people than any other tragedy in South Korea since the MV Sewol sank in 2014, and it has killed more people in Seoul than any other incident since the Sampoong Department Store collapsed in 1995. It surpasses a 1959 incident at Busan Municipal Stadium, where 67 people were crushed to death, as the deadliest crowd crush in the nation.
Background of the case
With its chic nightclubs, eateries, and pubs, the Itaewon neighborhood in central Seoul is a well-liked destination for nightlife events. The Halloween celebrations in Itaewon drew some 100,000 people in the evening, largely in their teens and twenties. For the first time since the beginning of the COVID-19 pandemic, Halloween celebrations may be attended without causing social awkwardness or requiring the wearing of a mask.
But according to a Seoul-based tabloid, there were only 137 police officers on duty in Itaewon, which is significantly less than the 1,300 officers who were assigned to a BTS concert earlier in the month that was attended by 55,000 people. The Itaewon police substation reportedly asked for backup four days prior to the disaster because of the expected crowds, despite the fact that a police notification two days prior makes no mention of the crowd's potential risk. Instead, it made plans for drug and alcohol misuse, thievery, heavy traffic, and sex crimes.
Extremely small, non-escape-routed streets and lanes define the area. The area where the crush occurred is connected to Itaewon-ro, the district's main thoroughfare; the lane slopes steeply from Itaewon-ro and eventually intersects with another street. As a result, traffic along the curvy section of the route became congested and pushed downward. As they down the slope, people at the top tumbled on others below. Emergency responders had trouble entering the street because the lane was only around 45 meters (150 feet) long and 3.2 meters (10 feet) broad. After the hotel allegedly extended its terrace in an unauthorized manner with the help of more than $350,000 in fines paid over a nine-year period, the alley's bottom measured barely 3.2 meters.
Itaewon Halloween Crowd Crush 2022
Police struggled to manage the crowd at the celebrations before the crush. Witnesses reported seeing a large number of revelers filling the streets, including the small downhill lane close to the Hamilton Hotel. Due to a large number of people, one participant who arrived earlier in the evening at 19:00 local time reported that it took more than 10 minutes to get to a meet-up location just a minute from Itaewon station. Between 18:00 and 22:00, at least 79 emergency calls to 112 were placed, with the first one coming in at 18:34. The caller claimed that a nearby alley to the Hamilton hotel was rapidly filling up and becoming dangerous. The caller clarified their concern about a huge accident when the official pushed them to do so. After being prodded by the representative, the caller clarified that they believed that a serious accident might occur if someone was crushed and fell.
At 22:20 local time (KST), a crowd crush happened along a street close to the Hamilton Hotel and Itaewon station Exit 1. Videos captured by eyewitnesses revealed that hundreds of individuals had been crammed into a large mass of bodies that were five or six people deep in the small alley. According to a participant, a group of young men began pushing others until they started falling, which caused the crush to begin. Some survivors asserted that local businesses had barred individuals from entering to flee the crowd since business hours had ended. Anger online was sparked by a viral video of some people having fun while supposedly blocking ambulances from the area.
There had been no discussion of crowd control that evening or in the days leading to Halloween, according to an officer who had been given the order to wait to be dispatched in response to any crimes that night. He was caught on camera trying to dissuade more people from entering the top of the alleyway after noticing the crowd while reacting to a possible fight nearby.
Emergency Response
According to emergency personnel, at least 11 calls were placed by patients who were suffocating from compression. Four ambulances were sent after calls to the fire department at 22:15. Ambulances had a hard time getting to the scene due to the enormous throng. Critical first aid and resuscitation were delayed because first responders found it difficult to remove still-breathing individuals from the crowd when they arrived. Pulling individuals out of the mob was assisted by three off-duty United States Forces Korea troops who managed to flee by leaping onto a ledge. One remembered that at its worst, the crowd mass was 15 feet (4.6 m) deep, which meant that "it was a long time for folks locked in there not to breathe."
Dozens more unconscious victims emerged as space was cleared and individuals were removed from the crowd. The victims received CPR from paramedics, police, and onlookers. Videos posted to social media revealed chaotic situations when spectators trying to revive the unconscious were costumed as characters. Before well past midnight, emergency personnel still couldn't free everyone from the crowd. Upon the failure of resuscitation, bodies were wrapped with clothing and blankets before being set out on the streets by medical and law enforcement officers. Ambulances carried some bodies during their transit.
At about 23:45, 83 additional ambulances had reached the scene. Because of the volume of communications attempted, phone and internet reception temporarily became saturated and unusable in the district. The Soonchunhyang University Hospital, which is close to Itaewon, received a large number of victims. An "emergency accident at Hamilton Hotel in Itaewon" was the reason for an emergency message sent to mobile phones in Yongsan advising residents to head home right away.
The National Fire Agency and the Interior Ministry reported that there were 848 emergency professionals on the site, including all of the Seoul-based employees, as well as 140 trucks and 346 firefighters from around the nation. While on a normal patrol in the region with National Police Agency officers, US Army military police forces of United States Forces Korea aided with first aid and upholding public order. Numerous people were reportedly saved from the crash by at least three American servicemen.
Classified Documents Probe Involving US President Biden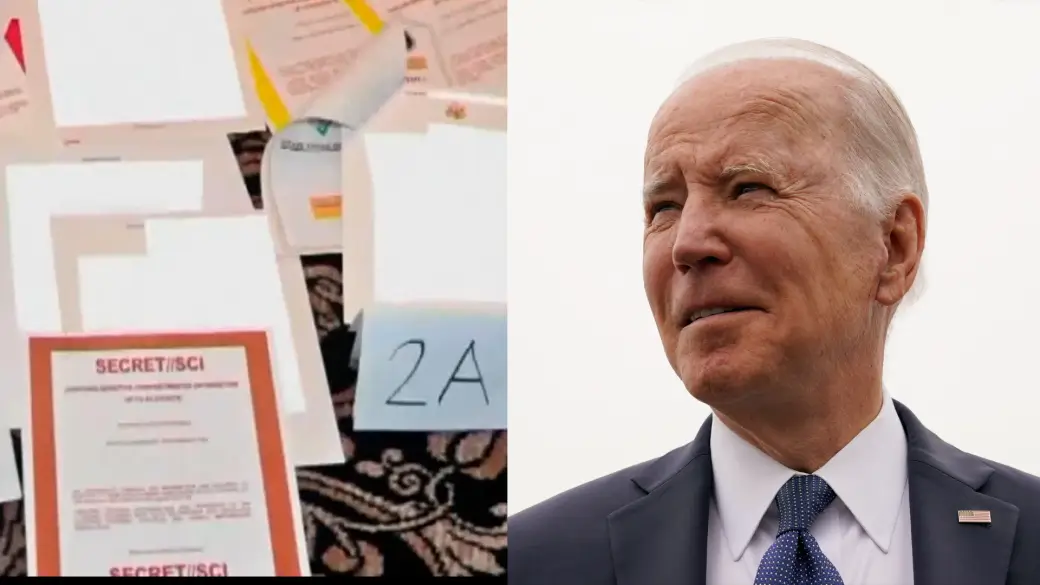 About 20 classified documents from President Joe Biden's vice presidency in the Obama administration were uncovered between November 2022 and January 2023 by the president's lawyers in his former workplace at the Penn Biden Center in Washington, D.C., as well as in his home in Wilmington, Delaware.
Joe Biden episode with Secret Documents
Biden's legal team found the first batch of top-secret documents on November 2, 2022, in a locked closet at the Penn Biden Center. They immediately reported them to the National Archives and Records Administration (NARA), which recovered them the following day. Informational memoranda and intelligence materials regarding the UK, Iran, and Ukraine were included in the secret documents. In cooperation with the Justice Department (DOJ), Biden's lawyers found a second set of papers at Biden's house on December 20. Then, on January 9 and January 12, 2023, they found several other pieces. On January 21, Biden's attorney reported that the Justice Department had found six items in his home that had classification markings during a consensual search the day before, some of which dated back to his time in the Senate. Investigators also took some of Biden's handwritten notes from his time serving as vice president. Robert Hur was assigned as special counsel to look into the "potential illegal removal and retention of classified documents or other records" by Attorney General Merrick Garland on January 12. The House Judiciary Committee launched a second investigation into the materials the following day.
Background of the case
According to CNN, the process of returning Biden's records to NARA started many weeks before his vice presidential term came to an end. Still, it was made more challenging because Biden continued using his vice presidential offices and acquiring more classified records. According to CNN, most of the packing of Biden's possessions and papers was carried out by lower-level staff members, citing "former aides and others with direct knowledge of the process." Despite this, the staff had "clear Presidential Records Act guidelines" and took those guidelines seriously. Kathy Chung, then-executive Biden's assistant, was one of the staff members who helped with the packing. She was reportedly questioned about investigating the secret documents discovered in Biden's private offices. The records that were "not deemed covered by the record requirements to send to the National Archives" were initially kept at a GSA-run temporary storage location close to the White House before being transferred to the Penn Biden Center.
Classified Documents Discovery in Biden's Private Office
The classified documents were discovered by Biden's lawyers in a locked closet in the future president's private Washington office while he was a visiting lecturer at the University of Pennsylvania. The records were turned over to the National Archives the morning after they were discovered when the White House Counsel's office received a notification. According to a source familiar with the situation who spoke to CNN, Biden was unaware the documents were in the office until his lawyers alerted him to their presence. He still needs to learn about the information's content. Federal officeholders must turn over official and classified records upon leaving government employment, as required by law. In contrast to Trump, Biden has not attempted to claim ownership of the documents, impede their transfer, or make ludicrous claims that he had previously declassified them based on unreported private thinking. Smith is looking into Trump to determine if he may have violated the Espionage Act by hoarding classified information and for potential obstruction of justice.
Which factors are similar between the two cases?
It was improper for Trump or Biden to possess any sensitive information. The documents from each administration are meant to be transferred to the legal custody of the U.S. National Archives during a presidential transition period. Removal or retention of classified material is prohibited if done knowingly or willfully. If sensitive information falls into the wrong hands, improper storage and protection could endanger national security.
Biden has stated that he was shocked to hear that he had secret information. While his lawyers have failed to reiterate that claim in court filings, Trump has claimed on social media that he declassified the information without offering any supporting documentation. The classified documents in question were created when Biden served as Vice President under President Barack Obama from 2009 to 2017 and under President Donald Trump from 2017 to 2021.
In the United States, improper management of correctly classified, vitally important material is viewed as a concern, as is overclassification. Once the information has been correctly classified, it must be managed according to the classification's rules, which may include locks, guards, or electronic surveillance countermeasures. For instance, Top Secret material cannot be accessed or discussed outside a secure information facility (SCIF). A SCIF can be a room inside a facility, like the Hart Senate Office Building, where the Senate Select Committee on Intelligence meets, or the building itself, like most of the CIA's headquarters. The present emphasis on classified materials could provide a chance to reassess the classification process and guarantee that material that requires classification is classified. The current focus on classified materials could allow reassessing the classification procedure and ensure that material that needs to be sorted is handled correctly. While I don't intend to draw any comparisons between Trump's behavior and that of Biden or to defend either president's acts, these incidents can be attributed to an entirely flawed classification system.