By Indrani Vohra
Marketing Services Procurement is an integral part of indirect procurement in today's fast-changing business environment. Indirect procurement refers to all the purchasing activities, which don't involve acquiring resources that go into manufacturing the actual product, or service which the business offers. In other words, indirect procurement is the process of sourcing all those services which enable maintenance and development of business operations like marketing, legal, office spaces, etc.
Recent studies reveal that indirect spending can account for up to 50 percent of a company's purchases; manufacturers can specifically spend 20 percent or more of their total revenue on indirect expenditures. Out of this, marketing procurement is the largest indirect expense for consumer product companies. Thus, making indirect procurement the pivotal elephant in the room.
What's worth noting is the fact, that the advertising landscape is constantly changing, and marketing is constantly evolving with respect to the way it interacts with its customer base, to keep up with these changes. This could imply a change in how budgets are allocated across digital versus traditional channels, or simply prioritising the objective of the advertising campaign. These factors can be considered and one can invest accordingly.
Since we are living in data driven times – where you can track the consumer from the first click till s/he bounces off your site, consumer behaviour and journey can be well assessed. In terms of marketing procurement, a standard spend analysis should be done which largely entails:
1. Gathering data
2. Cutting out noisy data to focus on what Is relevant
3. Categorising it according to supplier spends
4. Analysing it
The objective of marketing procurement should not be cutting costs but creating value. For instance, it is better to spend a little more on a creative agency whose output has displayed proven success in terms of sales numbers, brand recall or creative execution.
It is crucial to remember that we are in the business of perception, and perception is an ongoing process of constantly calling outsmart creatives that play to the consumer insight, a fact that marketers oft forget.
Marketing is an investment, and investments are not cut, they are maximised.
It is imperative to critically examine the marketing value chain and focus on how one carries out the agency-client relationship in terms of briefing, renumeration, yearly agency reviews etc.
Award winning work by an agency that has contributed to your top-line, has to be adequately remunerated to earn trust of the agency supplier, and to also foster a long-term relationship.
Boutique agencies or niche agencies have to be screened regularly, mainly because they can yield exceptional results in terms of output and quick turnaround time. A network agency can help save cost by offering a range of services such as creative strategy, media strategy and event strategy – all under one roof. Having a slew of suppliers also reduces your dependency on one agency supplier, giving you ample negotiating power.
Arbitrarily, cutting agency fee in normal market conditions will have an adverse effect on your 'cost savings' because lower agency fee could mean poorer creative output, or inexperienced and unprofessional people working on your account.
Cutting agency fee should be an option, only if a review has proven that the agency didn't perform up to the mark, or if there is an external economic factor at play. In such a case, 'cost savings' would be there on paper, but would not be effective in reality.
Allowing your agency adequate breathing space will encourage the employees to show initiative and innovation in terms of ideas on a regular basis. In fact it is a good idea to have 'idea sessions' or workshops from time to time, who knows the next 'Eureka moment' might change the trajectory of your brand!
Indrani Vohra has an MBA from Rotterdam School of Management, The Netherlands and has worked in advertising in New Delhi for over 8 years
G20 Summit & All That You Need To Know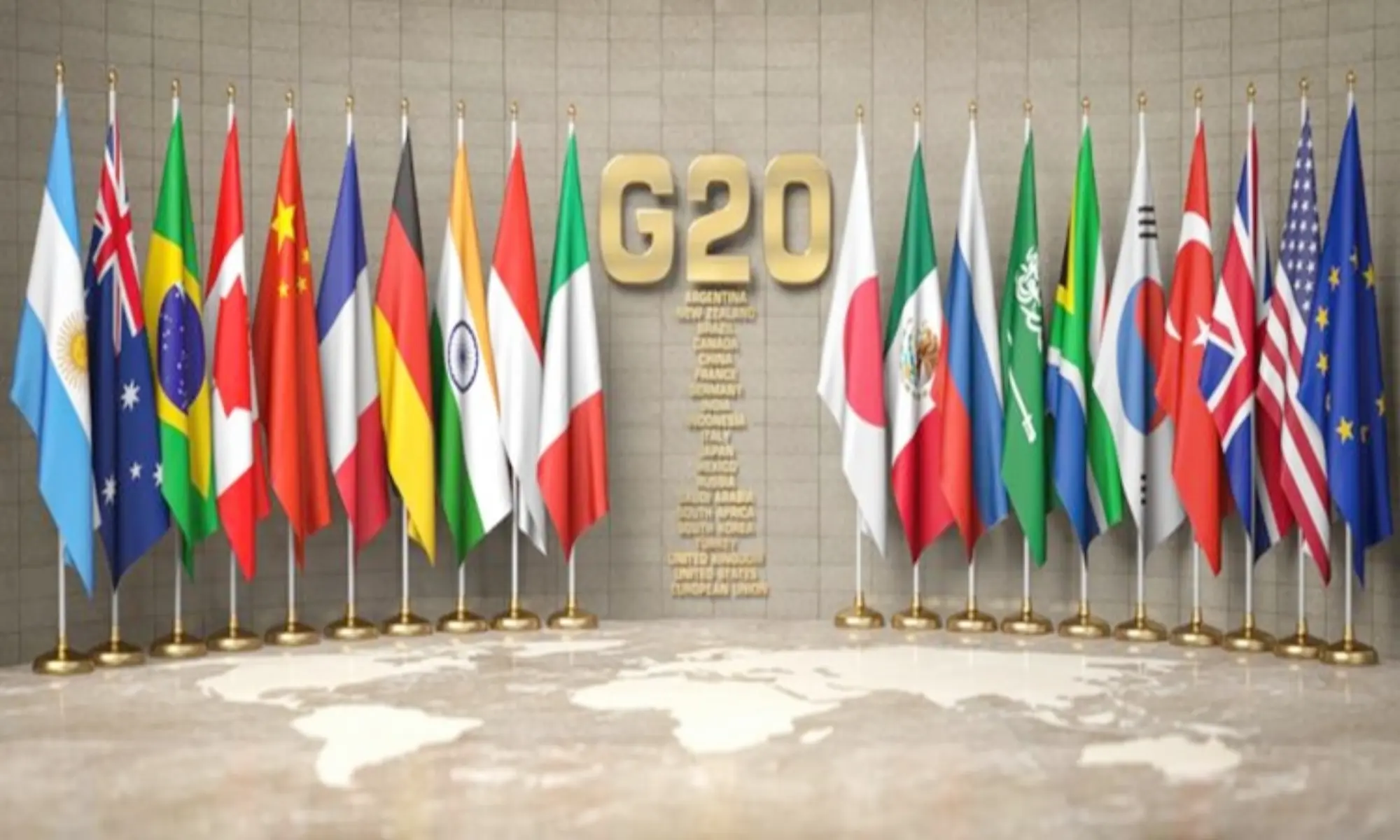 The G20 summit represents a significant portion of the global economy, accounting for around 85% of global gross domestic product (GDP), 80% of global trade, and two-thirds of the world's population. As a result, decisions made within the G20 can have far-reaching impacts on global economic policies and international relations.
What is the G-20?
Found in 1999, the Group of Twenty, or G20, is a global organization with 20 member nations. It was established in response to the financial crisis of the late 1990s and to bring together significant economies to discuss policy coordination and collaboration. It offers a stage for talks on problems related to the financial system's stability, sustainable development, and global economic issues. But over the years it has become a significant platform for leaders to discuss and act on critical global issues like poverty, inequality and climate change.
Which countries form the G-20?
Argentina, Australia, Brazil, Canada, China, France, Germany, India, Indonesia, Italy, Japan, Mexico, Russia, Saudi Arabia, South Africa, South Korea, Turkey, the United Kingdom, and the United States comprise the G20. The European Union is also a member and is represented by the European Commission and the European Central Bank.
Heads of state or government, finance ministers, and central bank governors gather at the G20's yearly meetings to conduct business. Discussions and negotiations aimed at promoting investment, international trade, financial regulation, and economic growth are the main topics of the sessions. Meetings of the finance ministers and central bank governors are held throughout the year in addition to the official summits to discuss ongoing economic challenges.
What is the Significance of G20 organisation and the G20 Summit?
Globally speaking, the G20 is essential in promoting cooperation among its members and tackling global economic and financial issues. It acts as a forum for discussion, collaboration, and coordination to support global economic stability and sustainable development. The G20 represents a significant portion of the global economy, accounting for around 85% of global gross domestic product (GDP), 80% of global trade, and two-thirds of the world's population. As a result, decisions made within the G20 can have far-reaching impacts on global economic policies and international relations.
The G20 summit brings together leaders from the G20 member countries to discuss and decide on various global economic concerns. However, it is the meaningful conversations between the sherpas of these nations that is vital for policy and decision making. 
Who are the G20 Sherpas?
During the G20 process, the senior officials and diplomats who attend/represent the G20 meetings on behalf of their nation's head of state or government are called as Sherpas. G20 Sherpas set the agenda, negotiate positions, and promote dialogue among the members.
Before the summit, sherpas frequently hold many rounds of discussions. These conversations touch on various issues, including financial stability, trade, investment, development, climate change, and other urgent global issues. The primary goal of these meetings is to identify areas of agreement, create consensus, and create cooperative strategies to deal with global economic difficulties. Sherpas hold in-depth discussions with their counterparts, examining various policy choices, sharing information, and attempting to reach a consensus on important topics.
Since each nation brings unique interests, priorities, and views, the conversations between the sherpas are intricate. To make sure that the outcomes of the G20 summit represent a broad consensus among the member countries, these discussions may require reaching concessions, settling disputes, and negotiating delicate problems. Sherpas bring together the priorities and viewpoints of the participating nations through these meetings, identify areas requiring group effort, and lay out potential solutions or policy suggestions for the summit's leaders to consider.
Sherpas are crucial in determining the G20 summit's agenda and results. As a result of their work, joint declarations, action plans, and pledges are created and approved by the leaders at the summit.
The conversations between the sherpas are a vital forum for communication, collaboration, and consensus-building among the G20 member nations. They are crucial in determining the summit's course and results, helping to make sure that the G20 addresses the world's economic concerns and promotes equitable and sustainable growth on a global scale.
India's G-20 Presidency
From December 1, 2022, through November 30, 2023, India will be the G20's president. In September of this year, the final New Delhi Summit will have 43 heads of delegation, the most ever to attend a G20 summit.
The slogan of this year's G20 Summit under the Indian Presidency is "Vasudhaiva Kutumbakam," which translates to "One Earth, One Family."
What is on agenda in the 2023 G-20 Summit?
Climate Finance, Life, and Green Development

Fast, Inclusive, and Resilient Growth 

Increasing SDGs progress

Digital Public Infrastructure and Technological Change

21st century's multilateral institutions

Women driving development
Behind the Scenes at G20
Before the summit in Kashmir (from 22 – 24 May), China raised a protest against the conduct of the G20 tourism working group conference being conducted in the Indian State. 
China's decision is most likely the result of Pakistan's concerns, a close ally who stated that the G20 summits were intended to support India's "illegal occupation" of Jammu and Kashmir. Meanwhile dismissing such ill-founded concerns of the Chinese side, India reiterated that all her states and union territories were hosting the G20 Summit 2023 in India.
However, as India continues to garner more goodwill and support from the G20 leaders, and China continues to lose standing in international global forums, it become a permanent absentee from such global summits soon.