Do you know what was the ultimate mic drop comeback of 2020?
It was the feeling of saying "checkmate". 
The Economist reported that traffic on chess.com, the leading chess website, has more than doubled during the first half of the lockdown. You can log in at any moment and find players ready to battle around a game of chess. One of the most interesting and distinguishing parts was not knowing your opponent. The online chess game does not give your opponent a personality. There is no form of secondary intimidation that is at place which according to a lot of chess players is sort of discouraging. Moreover, apart from ticking the accessibility aspect, online chess does not require you to pay any money (in most cases). The only thing that an individual would be putting at stake in a game is their time. Let's be honest that was one thing that we had in abundance especially during the lockdown (yes, I am generalising).
The beauty of chess lies in the permutation and combination of all the possible moves that can potentially happen. A 64-square board, with just 16 pieces each and a zillion possible moves, isn't that so interesting?
"The past, like the future, is indefinite and exists only as a spectrum of possibilities." Stephen Hawking
What does Viswanathan Anand have to say?
"Certainly chess is one sport that has benefited during the lockdown, cruel as it sounds. Actually, we can build on that and grow the sport," five-time world champion Viswanathan Anand said to PTI hopefully. However, he strongly does hope that the traditional board won't be replaced by technological intervention in the game. 
While he stated that the current situation has made tournaments unpredictable in terms of access, various organisations abroad have chosen to go forward with their tournaments offline.
"I found that normally when you go to a tournament, there are triggers which help make you serious, make you concentrate. You walk to the tournament hall, you meet other players at the hotel.
"All these things are triggers that a tournament is going to happen. When it comes to playing online, you are sitting at home and suddenly the arbiter says start and you begin playing, I do miss playing across the board…"
Anand would soon mentor R Praggnanandhaa (15), Nihal Sarin (16), Raunak Sadhwani (15), D Gukesh (14), and R Vaishali (19) through the WestBridge-Anand Chess Academy. However, he likes to call himself a guide rather than a mentor. 
In his conversation he also talked about the increasing popularity of chess through the Netflix-show 'The Queen's Gambit'.
"…it is the biggest series on Netflix and that tells you quite something. Maybe it was the fact that people were sitting at home and somehow they were waiting for something like this. I don't know but it has driven a boom in chess. (Actually) the boom had started much before but definitely, this has made it much bigger," Anand said.
The Queen's Gambit
You must be living under the rock if you don't know about this particular show. It is a Netflix series about a troubled chess prodigy named Beth Harmon and how she navigates in the male-dominated world of chess tournaments. This show has been considered a hit. According to Netflix, 62 million households watched at least some of the show.
The effect the show has shown is massive and cannot be done away with easily. Some people & publications have pointed out saying that it brought "sexy" back to the game. I am not sure how demeaning that is but I would rather replace it with some different word.
One of the most interesting things that were reported was the growing interest of particularly women and young girls in chess post the show. According to leading chess playing site chess.com, registrations of female players are up by 15 percent compared to the composition of players who were joining the site before the series began. There has been a surge in the demand for chess classes. Most chess playing platforms already have a tutorial section but a need for a more formal and systematic approach has also been noted. The inquiries have increased by 50 percent and most of which are coming from women. 
How can we miss YouTube? 
Giving you two minutes to stare and Aw.
If you are a regular at the Indian YouTube vlogging space, you might have come across Samay Raina's different initiatives around chess. Samay Raina is a Comicstaan famed Indian stand-up artist who during this year joined the chess vlogging space. There were initiatives like Indian Chess League, Chess for Charity, and more where he got celebrities on board and really pushed chess for the Indian audience. Raina raised quite a sum from his March-created YouTube channel and used it for a wide range of causes like Delhi's waste pickers, background dancers in movies, the welfare of stray dogs, the Amphan cyclone, the Assam floods, and more.
"I began by streaming PUBG with my friend Tanmay [Bhat] on his channel. I then set up my own channel, did a couple of PUBG streams, touched around 15K subscribers but realised I wasn't enjoying it. So I asked myself, 'What do I really love?' The answer was chess." Raina said to ESPN.
Did you know?
A similar chess wave was seen in 1972 because of the chess prodigy, Bobby Fishcher. In his eight US Chess Championships, Fischer lost only three games. In 1972,  Fishcher beat Boris Spassky, a Russian, to become world champion. This led to a whole generation of chess enthusiasts and the craze kept getting crazier.
It would be interesting to see how this lockdown craze of chess plays out to be considering places are now re-opening and there are things that might possibly replace chess if played only as a medium of entertainment. 
G20 Summit & All That You Need To Know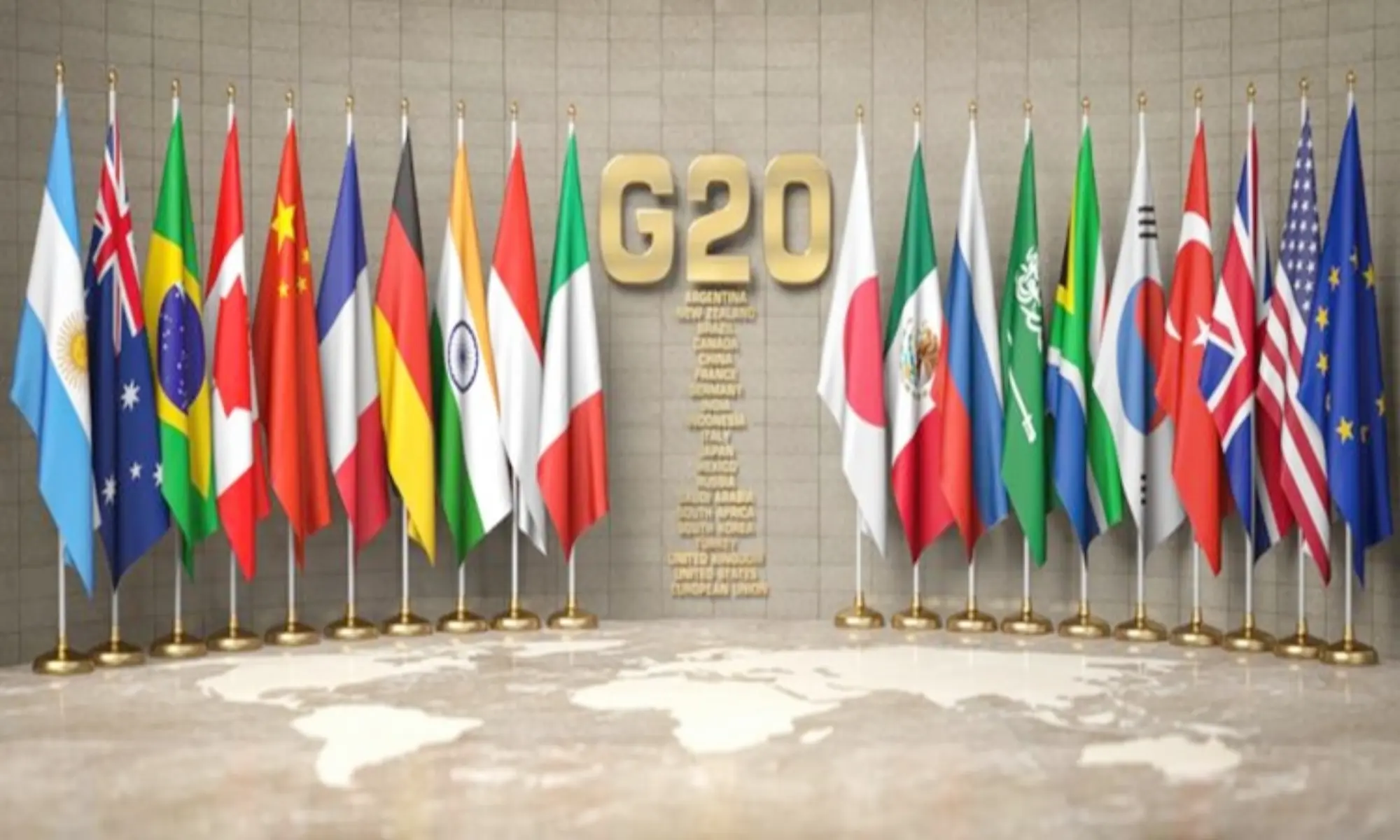 The G20 summit represents a significant portion of the global economy, accounting for around 85% of global gross domestic product (GDP), 80% of global trade, and two-thirds of the world's population. As a result, decisions made within the G20 can have far-reaching impacts on global economic policies and international relations.
What is the G-20?
Found in 1999, the Group of Twenty, or G20, is a global organization with 20 member nations. It was established in response to the financial crisis of the late 1990s and to bring together significant economies to discuss policy coordination and collaboration. It offers a stage for talks on problems related to the financial system's stability, sustainable development, and global economic issues. But over the years it has become a significant platform for leaders to discuss and act on critical global issues like poverty, inequality and climate change.
Which countries form the G-20?
Argentina, Australia, Brazil, Canada, China, France, Germany, India, Indonesia, Italy, Japan, Mexico, Russia, Saudi Arabia, South Africa, South Korea, Turkey, the United Kingdom, and the United States comprise the G20. The European Union is also a member and is represented by the European Commission and the European Central Bank.
Heads of state or government, finance ministers, and central bank governors gather at the G20's yearly meetings to conduct business. Discussions and negotiations aimed at promoting investment, international trade, financial regulation, and economic growth are the main topics of the sessions. Meetings of the finance ministers and central bank governors are held throughout the year in addition to the official summits to discuss ongoing economic challenges.
What is the Significance of G20 organisation and the G20 Summit?
Globally speaking, the G20 is essential in promoting cooperation among its members and tackling global economic and financial issues. It acts as a forum for discussion, collaboration, and coordination to support global economic stability and sustainable development. The G20 represents a significant portion of the global economy, accounting for around 85% of global gross domestic product (GDP), 80% of global trade, and two-thirds of the world's population. As a result, decisions made within the G20 can have far-reaching impacts on global economic policies and international relations.
The G20 summit brings together leaders from the G20 member countries to discuss and decide on various global economic concerns. However, it is the meaningful conversations between the sherpas of these nations that is vital for policy and decision making. 
Who are the G20 Sherpas?
During the G20 process, the senior officials and diplomats who attend/represent the G20 meetings on behalf of their nation's head of state or government are called as Sherpas. G20 Sherpas set the agenda, negotiate positions, and promote dialogue among the members.
Before the summit, sherpas frequently hold many rounds of discussions. These conversations touch on various issues, including financial stability, trade, investment, development, climate change, and other urgent global issues. The primary goal of these meetings is to identify areas of agreement, create consensus, and create cooperative strategies to deal with global economic difficulties. Sherpas hold in-depth discussions with their counterparts, examining various policy choices, sharing information, and attempting to reach a consensus on important topics.
Since each nation brings unique interests, priorities, and views, the conversations between the sherpas are intricate. To make sure that the outcomes of the G20 summit represent a broad consensus among the member countries, these discussions may require reaching concessions, settling disputes, and negotiating delicate problems. Sherpas bring together the priorities and viewpoints of the participating nations through these meetings, identify areas requiring group effort, and lay out potential solutions or policy suggestions for the summit's leaders to consider.
Sherpas are crucial in determining the G20 summit's agenda and results. As a result of their work, joint declarations, action plans, and pledges are created and approved by the leaders at the summit.
The conversations between the sherpas are a vital forum for communication, collaboration, and consensus-building among the G20 member nations. They are crucial in determining the summit's course and results, helping to make sure that the G20 addresses the world's economic concerns and promotes equitable and sustainable growth on a global scale.
India's G-20 Presidency
From December 1, 2022, through November 30, 2023, India will be the G20's president. In September of this year, the final New Delhi Summit will have 43 heads of delegation, the most ever to attend a G20 summit.
The slogan of this year's G20 Summit under the Indian Presidency is "Vasudhaiva Kutumbakam," which translates to "One Earth, One Family."
What is on agenda in the 2023 G-20 Summit?
Climate Finance, Life, and Green Development

Fast, Inclusive, and Resilient Growth 

Increasing SDGs progress

Digital Public Infrastructure and Technological Change

21st century's multilateral institutions

Women driving development
Behind the Scenes at G20
Before the summit in Kashmir (from 22 – 24 May), China raised a protest against the conduct of the G20 tourism working group conference being conducted in the Indian State. 
China's decision is most likely the result of Pakistan's concerns, a close ally who stated that the G20 summits were intended to support India's "illegal occupation" of Jammu and Kashmir. Meanwhile dismissing such ill-founded concerns of the Chinese side, India reiterated that all her states and union territories were hosting the G20 Summit 2023 in India.
However, as India continues to garner more goodwill and support from the G20 leaders, and China continues to lose standing in international global forums, it become a permanent absentee from such global summits soon.