A fanatic obsession with one wing of thought or expression is detrimental for other notions to find their locus-standi.
India is a Cricket-loving nation and has been once since time immemorial. The land of agriculture finally got its glorified version of gilli-danda when the British Sailors set their course towards India in the 18th century. Since then, India has never looked back and has enjoyed tremendous success both domestically and internationally. Having set up stupendous milestones in the sport, the Indian Cricket Board, BCCI, has even superseded the International Cricket Council, in terms of worth and financial play. Indian Cricket has further produced many superstars of the game, which are no less than Gods for the Indian Public. However, this unidirectional growth and unilateral development have only fuelled the pockets of agencies associated with Cricket. The over-involvement of Indians with cricket has never let other sports grow at a similar pace and scale. Even the course of Women Cricket is also a lukewarm tea for Indian watchers and hence no populous media coverage and satellite rights are awarded to Women Cricket, keeping it just sufficiently afloat.
Beyond Cricket
In this time and age, where even mobile games are considered as E-sports and have their own sets of enthusiasts and fanciers, organizing and participating in virtual tournaments, Cricket cannot stay as the epicenter of Indian Sports. The management, organizing committees, students of sports, and most importantly, Indian sports watchers need to look past the Cricket-lens and open their arms for sports beyond Cricket to thrive in the Indian circuit. It is not just the investing agencies and handling committees who should be blamed for the misfortune of other sports. It is the people of India who have given Step-Motherly treatment to our national game – Hockey or forced many athletes to sell their Olympic medals and carry out menial jobs. Upliftment or improvement, be it cinema, politics or sports is a Quid-pro-Quo game. If people are not interested in watching a certain sport, then the cause of private investors and government bodies to whole-heartedly invest in the sport would simply cease and vice-versa.
With the new blood of millennials looking for options beyond cricket even just for the sake of virality, shores for other sports have opened. Beginning with the commercialized Kabaddi league and domestic soccer leagues, the satellite viewership and even the number of stadium spectators have grown. 2016 marked a significant year with respect to non-cricket sports as it observed a sharp rise in Kabaddi sponsorship alone. But how is it that Cricket, a widely known and accessible market with domestic leagues running beyond a decade and housing international brands, is no longer a go-to option for the market to captivate the audience? Is the population's hunger for virality in viewership sports the only reason for the growth in non-cricket sports or is there something more?
Non-Cricket Sports – A new chapter in Indian Sports
The sheer need for virality cannot be the only reason for non-cricket sports to stem up. India has always been a cricket-loving nation and that sentiment is intact at its core. But it would not be wrong to state that there has been an evident paradigm shift in viewership taste, brands and sponsorers approach, and even State recognitions. According to the data published by Broadcast Audience Research Council, BARC, in 2018, though cricket was the most watched sport in the country, football has gained popularity with a 50 percent rise in viewership. Regional channels have further facilitated the reach of non-cricket sports to a wider audience. FIFA World Cup 2018 was aired in Malayalam and Bangla, giving it a major surge in the football-loving linguistic states. Furthermore, it has also been the surge of digital games especially FIFA, that has encouraged youngsters to dwell more into the sport whilst enjoying the immersive experience.
The overdose of cricket has also tested the patience of the public. IPL which is fairly one of the most celebrated domestic cricket leagues in the world, also irked the audience when it ran for almost 3 months in its last edition. However, it is just not the audience and sports enthusiasts that were tested. Each year with the new IPL edition around the corner, the tournament challenges brands to push the envelope. Slogans are changed, the packaging is revised; the need to create an overall new identity never ends. Whilst the core of IPL always strives to give the feeling of being one with all of India with its ever-changing slogans and taglines, it's ultimately the game and its long schedule that inadvertently becomes too much to bear.
Cricket naturally triggers a visceral attachment for Indians, and sports like kabaddi, football, and wrestling comes with a more local, rural, and community feel. Cricket being a mass sport disguisedly invites brands and sponsors to move over to localized sports to advertise their products on. For instance, a brand that sells ghee would naturally prefer a more local sport instead of a mass sport to fix its banners on. Retrospectively, it would also sit well with the viewers to have a bulked-up wrestler have a generous amount of ghee instead of a lean cricketer. Furthermore, sports like Kabaddi, an Indian-homed and nurtured sport that has conducted international world cups on Indian soil, facilitate a different kind of connection to the rural side of the country. People in rural areas may fancy a glamorous Virat Kohli hitting an absolutely scintillating cover drive, but they surely would worship a different kind of athleticism – raw, earthy, and contrastingly opposite to 'cosmopolitan'. Rural backing to a sport and players is a significant aspect and is one of the many reasons that it catapulted, MS Dhoni, a nobody from Ranchi to superstardom as a large sect of people in India found him more relative.
Social media has further added another platform for non-cricket players to amplify their stories and incidents and give their admirers a chance to see a humane side of them beyond sports. CRED, a credit card bill payment platform, immediately captured the glory of Olympic Medal- winner Neeraj Chopra and made a popular ad that was widely well received. People got to see a more funny, humane, and relatable side of the player that aided CRED as well as the player in great reception from the public.
 Conclusion
Non-cricket sports are still a tough nut to crack. Numerous instances depict that a sport other than cricket is only celebrated when a player wins a medal or if the country wins. Instances where Para-athletics were not provided with shabby flats and dysfunctional toilets at the 15th National Para-Athletic Championships, or numerous bronze medal players selling their laurels and working as domestic helps for their bread and butter, hurts the conscience and raise critical questions against the management. Broadcasters and brads are yet not completely 'in it to win it' mode. But the experimental phase of non-cricket sports is critical for the growth of India in sports in its entirety.
India's Contribution to Post-Conflict States' Development and Peacebuilding Support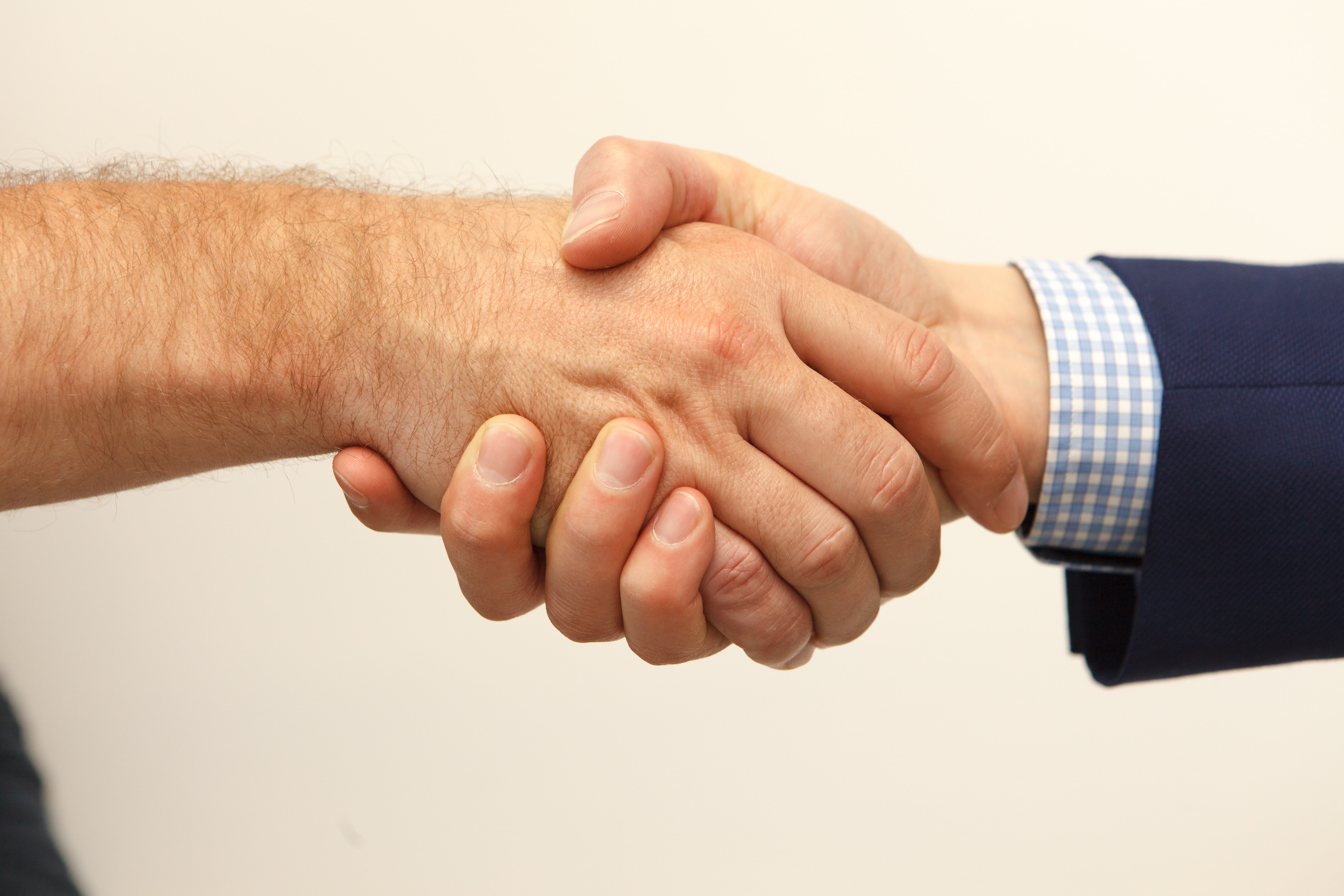 India's commitment to giving economic assistance to developing countries returns to its formation as an independent sovereign state in 1947. Despite its great struggle for growth after centuries of colonial control, India laid aside part of its scant resources to assist other developing countries. Regarding motivation, guiding principles, and methodology, India's approach to offering development and peacebuilding aid differs significantly from that of the DAC nations.
The primary motivation for India to participate in development assistance is an emotional and ideological desire to exhibit solidarity with other developing nations. The economic factor of access to the market for Indian products and natural resources for its expanding industrial sector became the additional impetus in the altered geopolitical and geo economic setting in the globalized globe. India needs a distinct support category for peace building since it rejects the concept. 
India's Humanitarian Assistance
The peculiarity of India as a provider of development aid is that it primarily benefited from support from Western nations and multilateral organizations. India, despite its problems, donated part of its limited resources to help other developing countries that had suffered from similar colonial exploitation and oppression. It provided development assistance to demonstrate its emotional and ideological unity with other poor nations. It had paid off handsomely since India could take the lead among developing countries and use moral influence to affect world politics during the Cold War. Its experiences influence the guiding ideas and methodologies for its development aid as a developing nation. 
With its recent economic growth and aim to lead the area, India has become more prominent in disaster assistance. While India has had significant success in achieving its goal of being the "first responder" in the region, it can further benefit from the goodwill generated by its aid: 
Improving internal procedures and increasing coordination with state governments, civil society, and other government branches; and 

eschewing a primarily bilateral approach and coordinating more through regional mechanisms or partnerships. Internally, increased collaboration between its numerous ministries, state governments, the media, and civil society would enable streamlining of operations.
India and Development Assistance 
India has been helping developing nations since its independence in 1947; referring to it as a new player in the world development scene needs to be more accurate. Despite facing development issues, India committed a portion of its limited resources to aid other emerging nations. It chose to share its knowledge and skills in development as an emotional and conceptual act of solidarity with other developing countries. India's initial development assistance was primarily offered through grants, multiyear loans, and technical help to its neighbors, including Nepal, Burma, and Afghanistan. For instance, in the 1950s, India gave "loans of almost 200 million rupees to Myanmar and 100 million rupees to Nepal."
India realized that a significant barrier to economic progress was a need for more skilled labor. India, therefore, prioritized enhancing the capabilities of other developing nations by providing financial aid for training programs and scholarships for higher education. For instance, India offered scholarships to students from Asian and African countries in 1949. Since then, India has contributed significantly to global development through scholarships and educational exchange. In addition to bilateral assistance for development between 1947 and 1964, India provided support through the multilateral Colombo Plan for Economic Development and Cooperation in South and Southeast Asia (Colombo Plan), which was established in 1950, and the Special Commonwealth Assistance for Africa Program (SCAAP), which was established in 1960. Moreover, it began funding the United Nations Development Program.
India's Increasing Participation in Humanitarian Aid
India's post-conflict contributions are mainly concentrated in three areas: the conflict and post-conflict period, natural disasters like earthquakes, floods, and tsunamis, as well as the aid for COVID-19. India has donated humanitarian help to Ukraine during the conflict, including provisions for children and medical treatment. India also offered assistance to Fiji after storm Yasa devastated the island. The nation has shown greater responsibility in aiding other countries experiencing crises.
India needed to distinguish between support for peace building and development, in contrast to the DAC (Development Assistance Committee) nations. The DAC nations concentrated on closing the "governance gap," particularly in post-conflict states, while India continued to offer support to reduce "capacity gaps." Geo-economic considerations have significantly impacted its development and peacebuilding assistance more than political and ideological considerations since its internal economic reforms and a turn towards the neoliberal policy paradigm in the 1990s. Its development aid shifted towards being more commercially focused with "tied credit."
Since the turn of the century, India has developed into a substantial source of development assistance, even though a sizable portion of its population remains in poverty. It is now part of the non-DAC group of countries, which collectively account for roughly 12 percent of overall aid. According to the International Committee for Red Cross (ICRC), in 2014, India's development assistance climbed from Rs. 134 million in 1990–1991 to Rs. 1.2 billion in 2012–2013. From Exim Bank's Line of Credits, it has expanded to Rs. 6.7 billion as of 2018–19 in grants, loans, and interest rate subsidies (LOCs). 
Principles for Help in Peace building and Development
The formation of India's guiding philosophy for its development and peacebuilding assistance was also affected by its emotional and ideological approach to dealing with underdeveloped nations. India's approach to development and peace building assistance has been influenced by a set of normative and operational principles markedly different from that of the DAC countries. India chose the phrase "development partnership" over "development assistance" or "development cooperation" in the era of globalization. India decided to refer to its connection as a development partnership rather than a donor-recipient one to highlight the egalitarian culture of involvement. Although the guiding concepts are not specified in one text, these are reflected in its administration of development assistance to developing nations.
Conclusion 
The distinctive concepts, techniques, and modalities of India's approach to development and peace building assistance draw attention worldwide. The DAC and non-DRC nations, including India, are working on parallel tracks to provide development and peacebuilding aid because they are wary of one another. It would be advantageous to see the differences as complements to meet the global concerns rather than seeing India's approach to providing development and peacebuilding aid as a challenge to the DCA's established frameworks. Instead of carrying on customary techniques of superimposing the economic and governance models of mature and high-income donors of DAC nations, they should draw some lessons from India's experiences of performing peace building and providing development assistance. 
India has demonstrated a different approach to promoting world peace and offering development aid. The benefit to underdeveloped nations is that they now have another source of assistance for development and peacekeeping. Instead of attempting to achieve consistency, the diversity in the field of development and peacebuilding support in the post-conflict states should be acknowledged.