Ho dukki tikki puri thok thok rakhda
Danger te jaan leva shauk rakhda
Doori foot di bana ke mandeer khad di
Dabb vich bhar ke glauk rakhda….
I beat up and keep small gangsters in his control
My hobbies are life-threateningfe threatening
The guys group keeps a distance of foot from me
I keep a loaded gun in hand….
The above lyrics and many others of the same kind have been blasting and reverbing in all major significant clubs of Delhi and Punjab, now with more zeal and enthusiasm as the infamous Punjabi rapper-rockstar Siddhu Moosewala, was unfortunately shot dead by unidentified assailants on 29th May 2022. His songs reflected current Punjabi culture – Gaana, Gun and Gangster. However, it was not exactly him who started the culture or even stemmed a new branch in the existing one. This culture can be traced long before the prevalence of Hip-hop music or Rap-rock. Punjabi songs, for decades, have valorized physical prowess and domination. But those were pertinently countrysongs and pop-music. However, as hip-hop got assimilated into pop music, the songs which came out, especially in the past two decades, have only served as a medium to reinforce the societal norms that define the Jatt machismo.
Moose Wala's tryst with Controversies
Moosewala, nevertheless, enjoyed a meteoric rise in his craft as a musician and enjoyed a massive fan following in his 20s. His musical career took off when he penned lyrics for the song "License" which was anchored by Ninja. The late-singer's tryst with controversy began in 2019 when he released the song titled 'Jatti Jeone Morh Wargi" wherein he was alleged to have showcased the 18th-century Sikh warrior Mai Bhago in bad light. The wide uproar resulted in several FIRs registered against Moose Wala for hurting the religious sentiments of the Sikh community. The singer however tendered an official apology but somewhere also enjoyed the negative publicity that the sensational lyrics garnered. As a result, the artist went onto release another hit song 'Sanju' in July, 2020 wherein he compared himself to the infamous actor Sanjay Dutt, as the singer along with five others, was booked under Arms Act for firing an AK-47 rifle at Badbur firing range. The instance resembled striking similarities with the arrest of Dutt in 1993. Another FIR was also registered against the singer for a video showing him flaunting and shooting his pistol at Ladda Koth firing range. The singer, although, was granted bail but it did not deter him from writing lyrics that undermined the judiciary, police, and advocates. The Punjab Additional Director General of Police Arpit Shukla commented that the said musical projects are being used as a medium to redefine 'masculinity and manhood'. He added that Moosewala has been booked for similar offenses and even called the singer incorrigible who is shaping up to be a hardened goon.
Moose Wala's Impact
The average teenager, adolescent or even an early adult started to idolize the late singer, especially for the fearless vocalization of contemporary issues which resonated with the Punjabi audience. Even his physical appearance the – a bulked up body and extremely imposing handlebar moustache with an inherent liking for arms and guns, gelled well with the young audience. As a result, his sudden death resulted in huge crowd going berserk and manic. Many protested the state government's decision to sack his and many others' security, the day prior to the unfortunate incident. Being a Congress leader as well, the singer's death sparked a political blame game, along with political representatives and spokespersons, targeting the AAP-led Punjab government calling the cabinet immature and relatively unripe.
A rebel without a cause, Sidhu Moosewala's own idol was the late American rapper, Tupac Shakur. The last song of Moose Wala 'The Last Ride' which was released just 15 days ago of his sad demise and was invariably a tribute to his idol, Tupac, depicted stark similarities between the two deaths. For starters, both the artists were sitting in the driver's seat when they were shot. While Tupac Shakur's killing remains an unsolved mystery, an arrest however is made in Moose Wala's case. A gangster named Lawrence Bishnoi has taken the responsibility for the killing of Moose Wala during the interrogation by Punjab Police.
America's Influential Rap Culture and its relationship with guns
Moose Wala started his singing career in Canada after getting inspired by the likes of Tupac Shakur. While Punjab had its own league of artists promoting gun-culture through gangster rap, America was a veteran in this field. Tupac Shakur and many artists like him who have been the flag bearers of gangster-rap culture and suffered a similar fate as that of Moose Wala, show how the increased use of slurs, guns and derogatory slang in street raps has been a major contributor to the increase of gun violence in the recent past. Tupac, for instance, was heavily affiliated with a blood gang from Compton called the mob pirus. He even got a tattoo that said, 'MOB' acronym for 'Members of Blood.' The artist even shouted at them in songs and live performances. The affiliation with street hood gangsters eventually cost him, his life as he was shot out by another gang called the Southside Crips.
This is only one such instance from the bushel. America has a problem with guns, inherently. According to Politico Magazine, 140 mass-public shootings in the US since 1976. The number of mass shootings per year has increased exponentially in the last five years. The United States also is miles ahead of the country which has the second highest shooting i.e., the Philippines. Hence for a country, which is fighting hard against racism and hip-hop being a genre historically villainized by White Americans as promoting violence and celebrating crime, the rappers do need to re-evaluate their relationship with guns and by virtue, projecting it in their songs.
The Stereotype is an exception that leads to biased opinions against a certain group. For instance, Colorado police publicly blamed rap music mentioning that the current positioning of the said art form glorifies, and promotes the demeaning of women. There have been many instances, like the above, wherein the State machinery has targeted the African-American community and burdened them with prejudice and racist ideologies. A very valid argument stands tall against keeping the rap-culture as a whole genre under the microscope just because it flaunts guns and violence as the same can be seen in films made by prolific directors like Martin Scorsese, and Quentin Tarantino, etc. However, the debate revolves around the magnitude of projections of violence or even styling guns as a valued ornament of sorts, The more in-your-face, loud and crystallized form of projection is more accessible through music videos than a prolonged movie with characters having the motive to resort to the ways that they did. While movies have a story and a somewhat arc of black and white (positive and negative), music videos on the other hand are just lyrics embodying heroism and flamboyance.
The moral turpitude of associating violence with rap or vice-versa is huge. According to the CDC data from 2003-2008 from the National Violent Death Reporting System, a big part of homicides among young people is gang-related. And as rappers, historically, have been active members so gangs and therefore are more likely to project it onto their music videos.
Conclusion
Now, while assassination or killing of a person is not justified, a must-answer question arises that, with the growing gun and gangster culture in Punjab, do artists vehemently go out of their way to use abhorrent slang in their songs to gain publicity and fuel their overnight stardom? Moose Wala's loud and brash conduct was no news but was significantly marketed well. With making songs on polarized subjects and flaunting guns to uphold the vigor of manliness, it fits well with the Punjabi youth that was already fighting with drugs.
America on the other hand has an ugly spat with gun violence, and more so with the authorities regulating it. Now more so, as availing of a gun license is easier than getting an abortion. Hence, one can understand, that rap or no rap, projection, and production of guns is not going to slow down if not severed from the root.
India's Contribution to Post-Conflict States' Development and Peacebuilding Support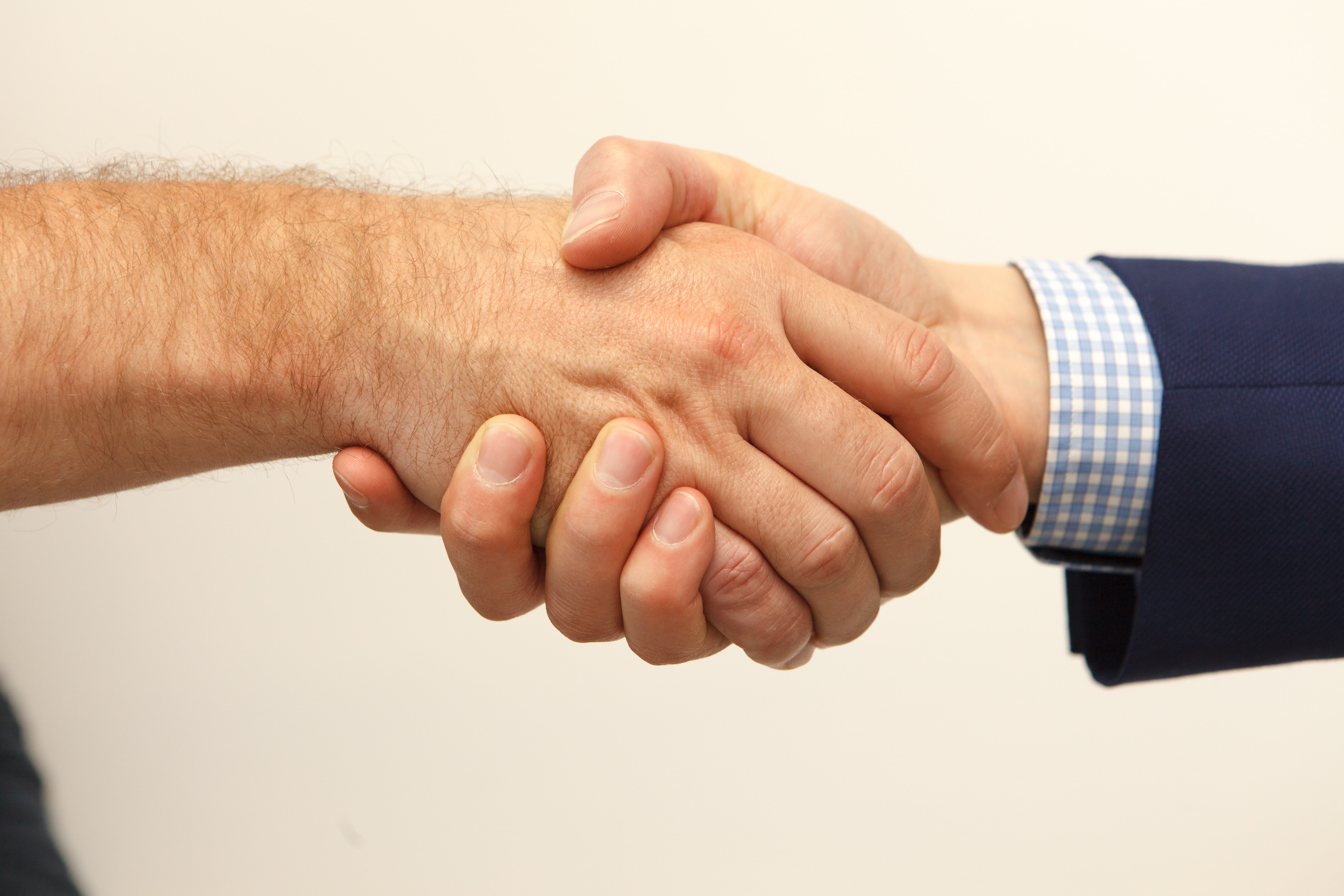 India's commitment to giving economic assistance to developing countries returns to its formation as an independent sovereign state in 1947. Despite its great struggle for growth after centuries of colonial control, India laid aside part of its scant resources to assist other developing countries. Regarding motivation, guiding principles, and methodology, India's approach to offering development and peacebuilding aid differs significantly from that of the DAC nations.
The primary motivation for India to participate in development assistance is an emotional and ideological desire to exhibit solidarity with other developing nations. The economic factor of access to the market for Indian products and natural resources for its expanding industrial sector became the additional impetus in the altered geopolitical and geo economic setting in the globalized globe. India needs a distinct support category for peace building since it rejects the concept. 
India's Humanitarian Assistance
The peculiarity of India as a provider of development aid is that it primarily benefited from support from Western nations and multilateral organizations. India, despite its problems, donated part of its limited resources to help other developing countries that had suffered from similar colonial exploitation and oppression. It provided development assistance to demonstrate its emotional and ideological unity with other poor nations. It had paid off handsomely since India could take the lead among developing countries and use moral influence to affect world politics during the Cold War. Its experiences influence the guiding ideas and methodologies for its development aid as a developing nation. 
With its recent economic growth and aim to lead the area, India has become more prominent in disaster assistance. While India has had significant success in achieving its goal of being the "first responder" in the region, it can further benefit from the goodwill generated by its aid: 
Improving internal procedures and increasing coordination with state governments, civil society, and other government branches; and 

eschewing a primarily bilateral approach and coordinating more through regional mechanisms or partnerships. Internally, increased collaboration between its numerous ministries, state governments, the media, and civil society would enable streamlining of operations.
India and Development Assistance 
India has been helping developing nations since its independence in 1947; referring to it as a new player in the world development scene needs to be more accurate. Despite facing development issues, India committed a portion of its limited resources to aid other emerging nations. It chose to share its knowledge and skills in development as an emotional and conceptual act of solidarity with other developing countries. India's initial development assistance was primarily offered through grants, multiyear loans, and technical help to its neighbors, including Nepal, Burma, and Afghanistan. For instance, in the 1950s, India gave "loans of almost 200 million rupees to Myanmar and 100 million rupees to Nepal."
India realized that a significant barrier to economic progress was a need for more skilled labor. India, therefore, prioritized enhancing the capabilities of other developing nations by providing financial aid for training programs and scholarships for higher education. For instance, India offered scholarships to students from Asian and African countries in 1949. Since then, India has contributed significantly to global development through scholarships and educational exchange. In addition to bilateral assistance for development between 1947 and 1964, India provided support through the multilateral Colombo Plan for Economic Development and Cooperation in South and Southeast Asia (Colombo Plan), which was established in 1950, and the Special Commonwealth Assistance for Africa Program (SCAAP), which was established in 1960. Moreover, it began funding the United Nations Development Program.
India's Increasing Participation in Humanitarian Aid
India's post-conflict contributions are mainly concentrated in three areas: the conflict and post-conflict period, natural disasters like earthquakes, floods, and tsunamis, as well as the aid for COVID-19. India has donated humanitarian help to Ukraine during the conflict, including provisions for children and medical treatment. India also offered assistance to Fiji after storm Yasa devastated the island. The nation has shown greater responsibility in aiding other countries experiencing crises.
India needed to distinguish between support for peace building and development, in contrast to the DAC (Development Assistance Committee) nations. The DAC nations concentrated on closing the "governance gap," particularly in post-conflict states, while India continued to offer support to reduce "capacity gaps." Geo-economic considerations have significantly impacted its development and peacebuilding assistance more than political and ideological considerations since its internal economic reforms and a turn towards the neoliberal policy paradigm in the 1990s. Its development aid shifted towards being more commercially focused with "tied credit."
Since the turn of the century, India has developed into a substantial source of development assistance, even though a sizable portion of its population remains in poverty. It is now part of the non-DAC group of countries, which collectively account for roughly 12 percent of overall aid. According to the International Committee for Red Cross (ICRC), in 2014, India's development assistance climbed from Rs. 134 million in 1990–1991 to Rs. 1.2 billion in 2012–2013. From Exim Bank's Line of Credits, it has expanded to Rs. 6.7 billion as of 2018–19 in grants, loans, and interest rate subsidies (LOCs). 
Principles for Help in Peace building and Development
The formation of India's guiding philosophy for its development and peacebuilding assistance was also affected by its emotional and ideological approach to dealing with underdeveloped nations. India's approach to development and peace building assistance has been influenced by a set of normative and operational principles markedly different from that of the DAC countries. India chose the phrase "development partnership" over "development assistance" or "development cooperation" in the era of globalization. India decided to refer to its connection as a development partnership rather than a donor-recipient one to highlight the egalitarian culture of involvement. Although the guiding concepts are not specified in one text, these are reflected in its administration of development assistance to developing nations.
Conclusion 
The distinctive concepts, techniques, and modalities of India's approach to development and peace building assistance draw attention worldwide. The DAC and non-DRC nations, including India, are working on parallel tracks to provide development and peacebuilding aid because they are wary of one another. It would be advantageous to see the differences as complements to meet the global concerns rather than seeing India's approach to providing development and peacebuilding aid as a challenge to the DCA's established frameworks. Instead of carrying on customary techniques of superimposing the economic and governance models of mature and high-income donors of DAC nations, they should draw some lessons from India's experiences of performing peace building and providing development assistance. 
India has demonstrated a different approach to promoting world peace and offering development aid. The benefit to underdeveloped nations is that they now have another source of assistance for development and peacekeeping. Instead of attempting to achieve consistency, the diversity in the field of development and peacebuilding support in the post-conflict states should be acknowledged.