China's President Xi Jinping looks secure for another Term in the Office
No one seizes power with the intention of relinquishing it.
-George Orwell
The world seems to be stuck in a spiraling conflict of Civil Rights vs. Unfettered Power. While a larger chunk of the global population sides with equal distribution of civil rights and liberty, countries like China, North Korea, and Russia see themselves on the other side of the orbit. China is one of the biggest global players in the world with respect to its population, human resources, and diversified economy. However, the country has faced severe backlash ever since the COVID-19 inception in 2020. One can easily presume that the pandemic has forever solidified the global perspective against the Red Dragon, however, it would be just as defensible to put forth that, the perspective now is out of sheer guilt, frustration and looking for someone to pin the blame at. Nevertheless, China walks away with anything you throw at it. Any sector, any walk of life, any policy – China always seems to function outside the ambit of what's permissible in the world. But is China really a ferocious fire-breathing Dragon or just a flat-track bully or is it just sheer calculated governance?
COVID is not the first time that China has faced massive uproar from the globe. The debacles at Tiananmen Square or the Genocide of minorities at Uyghurs or even the geopolitical expansionism cornering Taiwan are just to name a few. But how is it that mammoth protests have never fetched any result or progress whatsoever? It cannot be just limited to military force or armed neutralization. The prowess of counterpoising the intense protests and wide backlash lies in the hands of China's leadership, currently President Xi Jinping. Having assumed office in 2012 as the President of the People's Republic of China with the vision of 'rebranding and rejuvenating the Chinese Nation' Xi Jinping is said to be the most prominent political leader in China's history. Xi Jinping is currently looking confident about enjoying another term in office ahead of the 20th National Congress of the Chinese Communist Party, this year.
Xi Jinping's journey 2012-Present
Following his father's purge during the Cultural Revolution 1966-1976, Jinping joined the CCP and worked as a local party secretary. Climbing through the political ladder milestone after milestone, Xi Jinping soon rose to political fame courtesy of his efficiency and credibility as a political thinker and strategist. Jinping was made the governor of Fujian from 1999 to 2002. Later he further assumed the office as governor and Party Secretary of Zhejiang from 2002 to 2007. He subsequently joined the Politburo Standing Committee and served as the first secretary of the Central Secretariat and was vouched as the successor of Hu Jintao, the then President of China. In 2008, Xi was appointed as the Vice President of China and eventually assumed the President's office in 2012.
Jinping envisioned making China a major power on the world stage which certainly has stood the test of time. Today, China has an economy that is on its course to surpassing the U.S,'s in the next decade or so. With the economic expansion, China, under Jinping's leadership, also boasts of housing the third largest armed forces in the world. To exert its geopolitical dominion, China has also hugely invested in infrastructure projects around the world. However, despite enormous achievements and unparalleled scope of work, many political analysts, thinkers, and time-keepers have characterized him as a dictator or an authoritarian leader, citing an increase in censorship and mass surveillance in the state. Human Rights Watchers around the globe have always scrutinized the leader but have had no substantial effect on the latter. Instead, Xi Jinping following the traditions of Mao Zedong abolished the two-term limit for the president. Evidently, that only points in the direction of Jinping looking forward to anointing himself again as the President of PRC.
Is Jinping the 'president for life' of China
On his first international trip since COVID-19 to Hong Kong, Xi Jinping projected his confidence in assuming the office for another term. Furthermore, he also has the blessing of the Congress as he was unanimously chosen to delegate to the ruling party's 20th meet in April 2022. While there have been new changes within the appointments in the administerial frame, the key changes in the constitution and inadvertent confidence in his character only points to China's leader continuing in power. Furthermore, Xi's proteges make up the majority of the CCP's Standing Committee and hence inner political or ideological disturbances which naturally result in a "No-Confidence Motion' seems quite improbable. While there have been speculations of pushback from veteran Zhu Rongji, the impact would remain limited. The only important rivals that could have risen at the same level as Jinping and his allies were the Tuanpai, who rose to prominence under the former Presidentship of Hu Jintao. But the Tuanpai stars were effectively sidelined from front-line Chinese politics during Xi's first two terms.
With little to no possible competition to stop Xi in his path to another term, Jinping is likely to optimize his plans in his next term as President. China, after facing massive domestic and international disruptions and sanctions since the pandemic, would hope to strengthen its economy. The country has already achieved an ambitious target of 5.5% of economic growth despite pandemic-related lockdowns, disruptions in manufacturing, and limited consumer spending in the first half of the year. Furthermore, the Russia-Ukraine war also added to the challenge with the price of commodities plummeting through the roof. Xi is currently working and would hope to continue to work in furtherance of mending and improving the country's relations and trade ties with Russia, irrespective of the sanctions imposed by the US and the UK.
Conclusion
China's system of governance does not have an elaborate election structure like that of India. There is no 'dance on the tunes of Democracy'. The members hold a Congress every five years to decide their leaders and policies for the next tenure. There are promotions and elevations of political personalities to move up the ladder and participate in Congress's idea of nation-building and that is about it. The inclusion is systemized but restrictive in nature as there is no accountability or answerability to anyone but to the superior leaders. So, along with this restrictive nature that is already in place, Jinping's decision of removing the term limit is likely to take China back to the turbulent, 27-year, one-man rule of Mao Zedong. While Zedong's tradition was put to a stop by former leader Deng Xiaoping who introduced a system for an orderly succession in the 1980s, Jinping's 'historical resolution' has not met with a reckoning force yet. Xi is set to pass the recommended retirement age of 68 in June and will likely stay at the core, dominating Chinese politics until his dying breath.
India's Contribution to Post-Conflict States' Development and Peacebuilding Support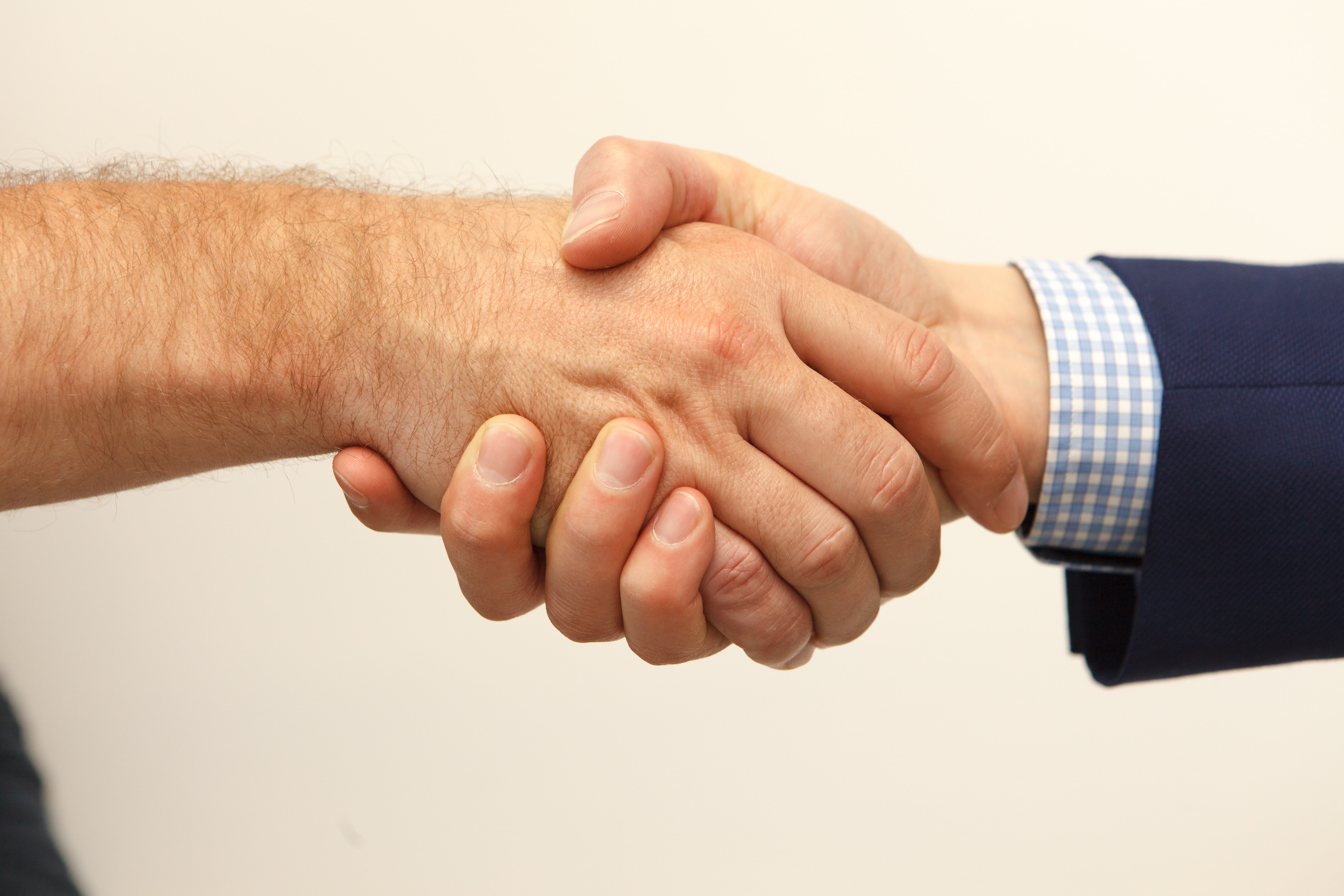 India's commitment to giving economic assistance to developing countries returns to its formation as an independent sovereign state in 1947. Despite its great struggle for growth after centuries of colonial control, India laid aside part of its scant resources to assist other developing countries. Regarding motivation, guiding principles, and methodology, India's approach to offering development and peacebuilding aid differs significantly from that of the DAC nations.
The primary motivation for India to participate in development assistance is an emotional and ideological desire to exhibit solidarity with other developing nations. The economic factor of access to the market for Indian products and natural resources for its expanding industrial sector became the additional impetus in the altered geopolitical and geo economic setting in the globalized globe. India needs a distinct support category for peace building since it rejects the concept. 
India's Humanitarian Assistance
The peculiarity of India as a provider of development aid is that it primarily benefited from support from Western nations and multilateral organizations. India, despite its problems, donated part of its limited resources to help other developing countries that had suffered from similar colonial exploitation and oppression. It provided development assistance to demonstrate its emotional and ideological unity with other poor nations. It had paid off handsomely since India could take the lead among developing countries and use moral influence to affect world politics during the Cold War. Its experiences influence the guiding ideas and methodologies for its development aid as a developing nation. 
With its recent economic growth and aim to lead the area, India has become more prominent in disaster assistance. While India has had significant success in achieving its goal of being the "first responder" in the region, it can further benefit from the goodwill generated by its aid: 
Improving internal procedures and increasing coordination with state governments, civil society, and other government branches; and 

eschewing a primarily bilateral approach and coordinating more through regional mechanisms or partnerships. Internally, increased collaboration between its numerous ministries, state governments, the media, and civil society would enable streamlining of operations.
India and Development Assistance 
India has been helping developing nations since its independence in 1947; referring to it as a new player in the world development scene needs to be more accurate. Despite facing development issues, India committed a portion of its limited resources to aid other emerging nations. It chose to share its knowledge and skills in development as an emotional and conceptual act of solidarity with other developing countries. India's initial development assistance was primarily offered through grants, multiyear loans, and technical help to its neighbors, including Nepal, Burma, and Afghanistan. For instance, in the 1950s, India gave "loans of almost 200 million rupees to Myanmar and 100 million rupees to Nepal."
India realized that a significant barrier to economic progress was a need for more skilled labor. India, therefore, prioritized enhancing the capabilities of other developing nations by providing financial aid for training programs and scholarships for higher education. For instance, India offered scholarships to students from Asian and African countries in 1949. Since then, India has contributed significantly to global development through scholarships and educational exchange. In addition to bilateral assistance for development between 1947 and 1964, India provided support through the multilateral Colombo Plan for Economic Development and Cooperation in South and Southeast Asia (Colombo Plan), which was established in 1950, and the Special Commonwealth Assistance for Africa Program (SCAAP), which was established in 1960. Moreover, it began funding the United Nations Development Program.
India's Increasing Participation in Humanitarian Aid
India's post-conflict contributions are mainly concentrated in three areas: the conflict and post-conflict period, natural disasters like earthquakes, floods, and tsunamis, as well as the aid for COVID-19. India has donated humanitarian help to Ukraine during the conflict, including provisions for children and medical treatment. India also offered assistance to Fiji after storm Yasa devastated the island. The nation has shown greater responsibility in aiding other countries experiencing crises.
India needed to distinguish between support for peace building and development, in contrast to the DAC (Development Assistance Committee) nations. The DAC nations concentrated on closing the "governance gap," particularly in post-conflict states, while India continued to offer support to reduce "capacity gaps." Geo-economic considerations have significantly impacted its development and peacebuilding assistance more than political and ideological considerations since its internal economic reforms and a turn towards the neoliberal policy paradigm in the 1990s. Its development aid shifted towards being more commercially focused with "tied credit."
Since the turn of the century, India has developed into a substantial source of development assistance, even though a sizable portion of its population remains in poverty. It is now part of the non-DAC group of countries, which collectively account for roughly 12 percent of overall aid. According to the International Committee for Red Cross (ICRC), in 2014, India's development assistance climbed from Rs. 134 million in 1990–1991 to Rs. 1.2 billion in 2012–2013. From Exim Bank's Line of Credits, it has expanded to Rs. 6.7 billion as of 2018–19 in grants, loans, and interest rate subsidies (LOCs). 
Principles for Help in Peace building and Development
The formation of India's guiding philosophy for its development and peacebuilding assistance was also affected by its emotional and ideological approach to dealing with underdeveloped nations. India's approach to development and peace building assistance has been influenced by a set of normative and operational principles markedly different from that of the DAC countries. India chose the phrase "development partnership" over "development assistance" or "development cooperation" in the era of globalization. India decided to refer to its connection as a development partnership rather than a donor-recipient one to highlight the egalitarian culture of involvement. Although the guiding concepts are not specified in one text, these are reflected in its administration of development assistance to developing nations.
Conclusion 
The distinctive concepts, techniques, and modalities of India's approach to development and peace building assistance draw attention worldwide. The DAC and non-DRC nations, including India, are working on parallel tracks to provide development and peacebuilding aid because they are wary of one another. It would be advantageous to see the differences as complements to meet the global concerns rather than seeing India's approach to providing development and peacebuilding aid as a challenge to the DCA's established frameworks. Instead of carrying on customary techniques of superimposing the economic and governance models of mature and high-income donors of DAC nations, they should draw some lessons from India's experiences of performing peace building and providing development assistance. 
India has demonstrated a different approach to promoting world peace and offering development aid. The benefit to underdeveloped nations is that they now have another source of assistance for development and peacekeeping. Instead of attempting to achieve consistency, the diversity in the field of development and peacebuilding support in the post-conflict states should be acknowledged.