Mountains or beaches? I am a mountain girl, so I have my prejudices. The chilly weather, the enchanting sceneries, the down to earth locals and obviously the amazing tea. Interesting personal fact: I come from the "Tea City of India". Needless to say I love pouring tea in my column.
If you can leave your '9 to 5' world without fearing about your finances, take my word, stay in a small town close to the mountains. The world whispers 'Simplicity'. Let me know if you agree on this that luxury does not need to shout complexity for it to make room. Simplicity in luxury brands is the way forward. No one likes that unnecessary fuss. Just imagine, getting a delivery with unnecessary packaging material: definitely not a responsible brand!
Simple & Responsible luxury
Luxury that has a conscience. Not too greedy, just the perfect tint. Responsible luxury is being responsible for the various aspects of the society that are responsible for your existence. Companies tend to depend on Corporate social responsibility (CSR) only for that. However, over the recent course of time, a lot of brands have started undertaking different programmes and understood their responsibilities even better.
One such thoughtful brand that is owning up to what they do is the homegrown brand Pahadi Local. A big thank you to Pahadi Local for providing our team at The Wonk with a lovely package of their products. We can't wait to incorporate them into our daily routine.
"Our philosophy imbibes luxury in simplicity. Here, luxury can be understood as having this very access to the mountains at your doorstep."

Pahadi Local
Pahadi Local aims to give back as much as they can to the regions of the source through various green initiatives, cooperative structures, and fair pricing.
Let us look at some of their initiatives which on some grounds can be a base model for you to re-think your stakeholders and how can you give them back.
YOU OWE IT TO THE PEOPLE: PAHADI EMPOWER
Through this project, they aim on giving back to the people and to regions of source in areas of development of land, workforce, and vocation. One of the most common and debated problems with brands such as these are related to pricing. Pahadi local is committed to fair pricing, one that allows the local source to reap the reward of their product benchmarking. They are committed to investing in their people. Pahadi Local also operates in cooperative structures that paves a path to development and betterment. In January 2018, they completed their first Pahadi Empower project by building solar panel heating systems in the community centre in Leh. This centre is used by the women self-help groups who collect their tea leaves through the summer months.
ENVIRONEMENT MATTERS: PAHADI PRESERVE
Don't let anyone tell you otherwise. The key to any brand is to procure, produce, ship and deliver to the stakeholders in a fashion that is beneficial for all the parties involved. Pahadi local began with the 'Pahadi reserve' initiative for its patrons.
Pahadi Local gifts you the feeling and culture of the mountain wrapped in a box and I am not kidding. From authentic Gutti Ka Tel (Apricot Kernel Oil) to Markalak (mineral-rich Himalayan Powders) to Pahadi chai and pure honey. They have it all. They have a special Pahadi regimen and a Pahadi ritual section that is exquisitely designed for thoughtful gifts. This Diwali switch to conscious gifting. If you try any of their products, use these hashtags on social media #goodnessofthehills #pahadipreserve, and don't forget to tag us.
President Joe Biden's Conversation with the Cambodian Prime Minister Hun Sen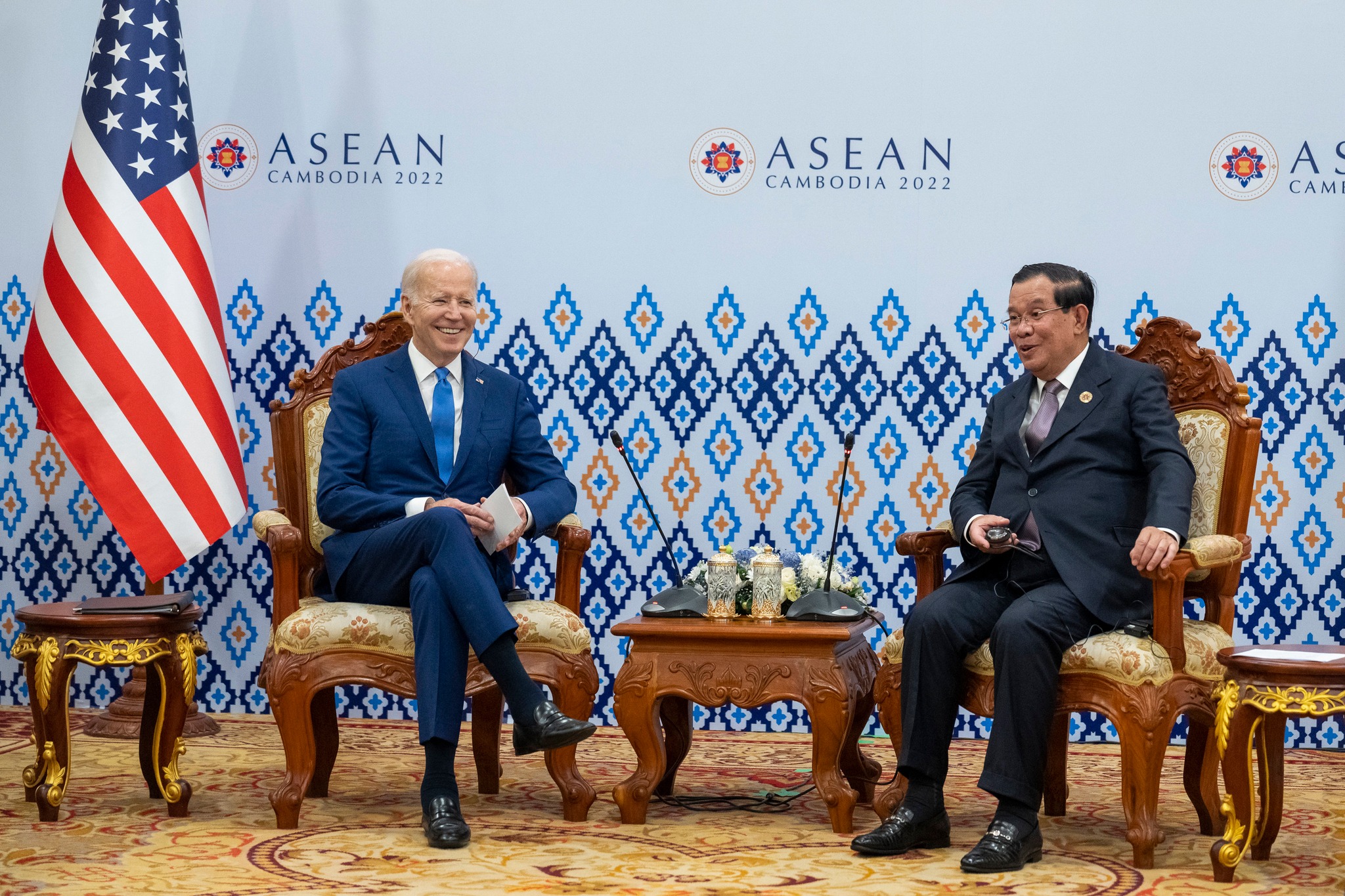 President Joe Biden landed in Cambodia on Saturday and supported the ASEAN nations. Before the eagerly anticipated Group of 20 summits next week in Indonesia, where Biden will meet with Xi for the first time in person since he took office, there will be a weekend of meetings in Cambodia. Before meeting with Xi, the president can engage with US allies at the ASEAN summits and the East Asia Summit on Sunday, both in Phnom Penh.
The US-ASEAN Comprehensive Strategic Partnership, which, according to Biden, "will tackle the biggest issues of our time, from climate to health security, defend against the significant threats to rule-based order and threats to the rule of law, and build an Indo-Pacific that's free and open, stable and prosperous, resilient and secure," was announced as "another critical step" toward building on the group's progress during his remarks at the summit. He cited a budget proposal for $850 million in support for Southeast Asia while praising the US's current financial commitments to ASEAN.
"This is my third journey and third summit, my second in person." The value reflects the United States' commitment to our relationship with ASEAN and our dedication to the region's centrality. The core of the Indo-Pacific strategy of my administration is ASEAN. In his opening remarks to the meeting, Biden said, "And we continue to reinforce our resolve to work in lockstep with an empowered, united ASEAN."
To build on the ASEAN leaders' conference in Washington earlier this year, the president's first meeting in Cambodia was with Prime Minister Hun Sen of Cambodia.
From the beginning of his presidency, Biden "was intent on elevating our engagement in the Indo-Pacific," according to national security adviser Jake Sullivan, and his attendance at the ASEAN and East Asia summits this weekend will highlight his accomplishments to date, including the Indo-Pacific Economic Framework unveiled earlier this year and security partnership initiatives.
"He's coming into this series of summits with that track record of success and purpose behind him, and he wants to be able to use the next 36 hours to build on that foundation to move American engagement forward, as well as to deliver several actual, practical initiatives," Sullivan said.
New initiatives on maritime cooperation, internet connectivity, and economic investment are some of these valuable measures, according to Sullivan. He added that Biden will soon begin a new maritime initiative that will "focus on using radio frequencies from commercial satellites to be able to track dark shipping, illegal and unregulated fishing, and also to improve the capacity of the countries of the region to respond to disasters and humanitarian crises."
Further, he added, Biden will also emphasize a "forward-deployed posture" toward regional defense to demonstrate that the US is actively pursuing security cooperation.
Biden also mentioned a brand-new US-ASEAN electric car infrastructure program during his speech.
He described the project as "a collaborative effort to build an integrated electric car ecosystem in Southeast Asia, enabling the region to achieve sustainable energy, economic growth, and ambitious emissions reduction targets."
Discussions on coordination "to continue to impose costs and build pressure on the junta" will also be centered on Myanmar, which was the subject of a February 2021 coup that ousted the country's democratically elected government.
Key Highlights
Concerns raised by Biden regarding Chinese activity at the Cambodian Ream Naval Base. The president expressed concern over the circumstances at Ream Naval Base and emphasized the value of complete transparency regarding the PRC (China's) military activities there.
The US President congratulated Cambodia's Prime Minister for backing Ukraine at the UN and spoke about the turmoil in military-ruled Myanmar.
President Biden also conveyed his gratitude to Cambodia for supporting resolutions at the UN to defend Ukraine from the brutal assault of Russia.
He thanked Cambodia for holding the ASEAN helm through a trying year.
The leaders "reflection on the historic US-ASEAN Special Summit's success in Washington, DC and applauded plans to establish a US-ASEAN Comprehensive Strategic Partnership at the annual US-ASEAN Summit later that day."
Along with the ASEAN Five Point Consensus, they also discussed the crisis in Burma and ASEAN's reaction, highlighting the international community's crucial role in restoring of democracy and stability in Burma.
In addition, Biden urged releasing activists like Seng Theory and a dual US-Cambodia citizen arrested on politically motivated allegations. The commitment of the United States to the Cambodian people and their goals for a more wealthy, democratic, and independent nation was reaffirmed by President Biden.