Mountains or beaches? I am a mountain girl, so I have my prejudices. The chilly weather, the enchanting sceneries, the down to earth locals and obviously the amazing tea. Interesting personal fact: I come from the "Tea City of India". Needless to say I love pouring tea in my column.
If you can leave your '9 to 5' world without fearing about your finances, take my word, stay in a small town close to the mountains. The world whispers 'Simplicity'. Let me know if you agree on this that luxury does not need to shout complexity for it to make room. Simplicity in luxury brands is the way forward. No one likes that unnecessary fuss. Just imagine, getting a delivery with unnecessary packaging material: definitely not a responsible brand!
Simple & Responsible luxury
Luxury that has a conscience. Not too greedy, just the perfect tint. Responsible luxury is being responsible for the various aspects of the society that are responsible for your existence. Companies tend to depend on Corporate social responsibility (CSR) only for that. However, over the recent course of time, a lot of brands have started undertaking different programmes and understood their responsibilities even better.
One such thoughtful brand that is owning up to what they do is the homegrown brand Pahadi Local. A big thank you to Pahadi Local for providing our team at The Wonk with a lovely package of their products. We can't wait to incorporate them into our daily routine.
"Our philosophy imbibes luxury in simplicity. Here, luxury can be understood as having this very access to the mountains at your doorstep."

Pahadi Local
Pahadi Local aims to give back as much as they can to the regions of the source through various green initiatives, cooperative structures, and fair pricing.
Let us look at some of their initiatives which on some grounds can be a base model for you to re-think your stakeholders and how can you give them back.
YOU OWE IT TO THE PEOPLE: PAHADI EMPOWER
Through this project, they aim on giving back to the people and to regions of source in areas of development of land, workforce, and vocation. One of the most common and debated problems with brands such as these are related to pricing. Pahadi local is committed to fair pricing, one that allows the local source to reap the reward of their product benchmarking. They are committed to investing in their people. Pahadi Local also operates in cooperative structures that paves a path to development and betterment. In January 2018, they completed their first Pahadi Empower project by building solar panel heating systems in the community centre in Leh. This centre is used by the women self-help groups who collect their tea leaves through the summer months.
ENVIRONEMENT MATTERS: PAHADI PRESERVE
Don't let anyone tell you otherwise. The key to any brand is to procure, produce, ship and deliver to the stakeholders in a fashion that is beneficial for all the parties involved. Pahadi local began with the 'Pahadi reserve' initiative for its patrons.
Pahadi Local gifts you the feeling and culture of the mountain wrapped in a box and I am not kidding. From authentic Gutti Ka Tel (Apricot Kernel Oil) to Markalak (mineral-rich Himalayan Powders) to Pahadi chai and pure honey. They have it all. They have a special Pahadi regimen and a Pahadi ritual section that is exquisitely designed for thoughtful gifts. This Diwali switch to conscious gifting. If you try any of their products, use these hashtags on social media #goodnessofthehills #pahadipreserve, and don't forget to tag us.
G20 Summit & All That You Need To Know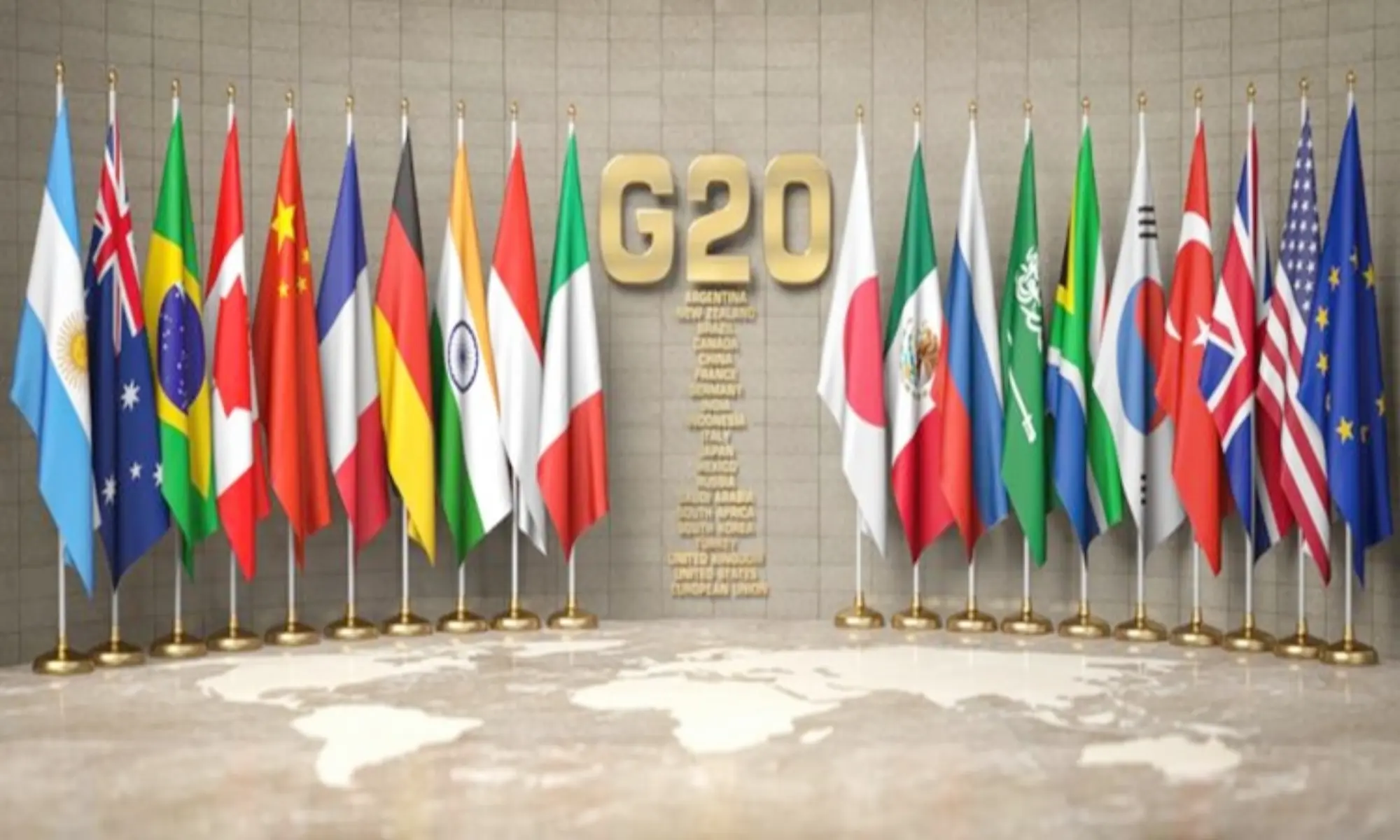 The G20 summit represents a significant portion of the global economy, accounting for around 85% of global gross domestic product (GDP), 80% of global trade, and two-thirds of the world's population. As a result, decisions made within the G20 can have far-reaching impacts on global economic policies and international relations.
What is the G-20?
Found in 1999, the Group of Twenty, or G20, is a global organization with 20 member nations. It was established in response to the financial crisis of the late 1990s and to bring together significant economies to discuss policy coordination and collaboration. It offers a stage for talks on problems related to the financial system's stability, sustainable development, and global economic issues. But over the years it has become a significant platform for leaders to discuss and act on critical global issues like poverty, inequality and climate change.
Which countries form the G-20?
Argentina, Australia, Brazil, Canada, China, France, Germany, India, Indonesia, Italy, Japan, Mexico, Russia, Saudi Arabia, South Africa, South Korea, Turkey, the United Kingdom, and the United States comprise the G20. The European Union is also a member and is represented by the European Commission and the European Central Bank.
Heads of state or government, finance ministers, and central bank governors gather at the G20's yearly meetings to conduct business. Discussions and negotiations aimed at promoting investment, international trade, financial regulation, and economic growth are the main topics of the sessions. Meetings of the finance ministers and central bank governors are held throughout the year in addition to the official summits to discuss ongoing economic challenges.
What is the Significance of G20 organisation and the G20 Summit?
Globally speaking, the G20 is essential in promoting cooperation among its members and tackling global economic and financial issues. It acts as a forum for discussion, collaboration, and coordination to support global economic stability and sustainable development. The G20 represents a significant portion of the global economy, accounting for around 85% of global gross domestic product (GDP), 80% of global trade, and two-thirds of the world's population. As a result, decisions made within the G20 can have far-reaching impacts on global economic policies and international relations.
The G20 summit brings together leaders from the G20 member countries to discuss and decide on various global economic concerns. However, it is the meaningful conversations between the sherpas of these nations that is vital for policy and decision making. 
Who are the G20 Sherpas?
During the G20 process, the senior officials and diplomats who attend/represent the G20 meetings on behalf of their nation's head of state or government are called as Sherpas. G20 Sherpas set the agenda, negotiate positions, and promote dialogue among the members.
Before the summit, sherpas frequently hold many rounds of discussions. These conversations touch on various issues, including financial stability, trade, investment, development, climate change, and other urgent global issues. The primary goal of these meetings is to identify areas of agreement, create consensus, and create cooperative strategies to deal with global economic difficulties. Sherpas hold in-depth discussions with their counterparts, examining various policy choices, sharing information, and attempting to reach a consensus on important topics.
Since each nation brings unique interests, priorities, and views, the conversations between the sherpas are intricate. To make sure that the outcomes of the G20 summit represent a broad consensus among the member countries, these discussions may require reaching concessions, settling disputes, and negotiating delicate problems. Sherpas bring together the priorities and viewpoints of the participating nations through these meetings, identify areas requiring group effort, and lay out potential solutions or policy suggestions for the summit's leaders to consider.
Sherpas are crucial in determining the G20 summit's agenda and results. As a result of their work, joint declarations, action plans, and pledges are created and approved by the leaders at the summit.
The conversations between the sherpas are a vital forum for communication, collaboration, and consensus-building among the G20 member nations. They are crucial in determining the summit's course and results, helping to make sure that the G20 addresses the world's economic concerns and promotes equitable and sustainable growth on a global scale.
India's G-20 Presidency
From December 1, 2022, through November 30, 2023, India will be the G20's president. In September of this year, the final New Delhi Summit will have 43 heads of delegation, the most ever to attend a G20 summit.
The slogan of this year's G20 Summit under the Indian Presidency is "Vasudhaiva Kutumbakam," which translates to "One Earth, One Family."
What is on agenda in the 2023 G-20 Summit?
Climate Finance, Life, and Green Development

Fast, Inclusive, and Resilient Growth 

Increasing SDGs progress

Digital Public Infrastructure and Technological Change

21st century's multilateral institutions

Women driving development
Behind the Scenes at G20
Before the summit in Kashmir (from 22 – 24 May), China raised a protest against the conduct of the G20 tourism working group conference being conducted in the Indian State. 
China's decision is most likely the result of Pakistan's concerns, a close ally who stated that the G20 summits were intended to support India's "illegal occupation" of Jammu and Kashmir. Meanwhile dismissing such ill-founded concerns of the Chinese side, India reiterated that all her states and union territories were hosting the G20 Summit 2023 in India.
However, as India continues to garner more goodwill and support from the G20 leaders, and China continues to lose standing in international global forums, it become a permanent absentee from such global summits soon.