Nearly a quarter of FMCG companies suffered a $100,000- $250,000 loss from a negative influencer experience. Let us find more about this.
Remember the time when we saw Shahrukh Khan promoting Fair and Handsome and Aishwarya Rai Bachchan appearing in those Lux ads. Oh boy! At one point our naive selves were convinced that they must be using these products or that using similar products will give us a boost. Was boost really the secret of Dhoni's energy?
You must be living under the rock if you don't know or admit to the economic fall down caused due to the pandemic. Fast Moving Consumer Goods (FMCG) is the fourth largest sector in the Indian economy. While it did feel the brunt of the pandemic, it slowly started uprising. To be fair, the sector did not completely fall on its face.
As we moved from our big bulky TV screens to our compact and slim phones, the way a brand communicates changes too. Influencer marketing is on the rise. Most brands are investing in micro-influencers who tend to get much more sales and traffic at a lesser cost. However, the experience has not been all rosy.
According to a report by Governance, risk and transparency solutions provider, Duff & Phelps –
Nearly a quarter of FMCG companies suffered a $100,000- $250,000 loss from a negative influencer experience.
By 2021 almost half of FMCG companies are set to spend 30-50 percent of their marketing budget on influencers. 
More than one in 10 FMCG companies gained $1.1mn-$5mn from their most successful influencer campaign. 
They released a "Face Value" report which assessed the state of influencer marketing for FMCG brands currently. It also looked at the pandemic aspect of it.
The devotion towards the digital side is huge and the pandemic has re-emphasised on this. Today the digital world is ruled by the influencers. In less than a decade they have proved their worth and influencer marketing has emerged as a whole separate branch of marketing. It is expected to be a $15 billion global industry by 2022.  More than a fifth (22 percent) of fast-moving consumer goods (FMCG) companies around the world spend between $1.1 million (mn)-$5 mn on influencers. The influencer's strong and distributed hold on online platforms contributes to the sale of these FMCG brands. 
By 2021, nearly half of FMCG companies (46 percent) expect to spend 31-50 percent of their total marketing budget on influencers, more than 20 percent compared to the average spent between 2018-2020. 
However, this can be an expensive and risky journey too.  Over four-fifths (85 percent) of FMCG companies globally have had their brand negatively impacted due to an association with an influencer, with a quarter (24 percent) of these companies claiming to have been adversely affected multiple times. The problems appear to be most acute in mainland Europe, with Spain, Italy, France and Germany registering the highest percentages for multiple influencer incidents.
With a recent spike in fake followers cases, companies and brands have started doubting the credibility factor of such influencers. A lot of times these influencers and celebrities are found having fake or bot accounts that follow them and sometimes comment on them. This is against the policies of various social media platforms and one can be legally charged by brands and other parties if suspected of such malicious activities. These are not limited to micro influencers only. Even verified accounts are known to be involved in such shady business. We remember the fake followers of Badshah right?
Earlier marketing teams would involve high paid superstars for their ads but now the focus on influencers is more economical and effective. One of the reasons being authenticity. Influencers are more likely to influence the choice of a product bought than a superstar.
Globally, almost a third of FMCG businesses (32 percent) said their most successful influencer campaign brought in between $250,000-$500,000 worth of sales. More than a quarter (28 percent) experienced a $500,000-$1 mn sales uplift. 
The numbers are enticing but one cannot forget the financial and reputational risks involved. Which to be fair is present in almost all forms of marketing.
The influencer industry is booming and there are a lot of influencers present out there. So, how does one choose?
The largest proportion of FMCG firms globally employ a dedicated person or team to help them with their prospective influencers. There are a lot of talent management and influencer management and marketing companies now.
India's Contribution to Post-Conflict States' Development and Peacebuilding Support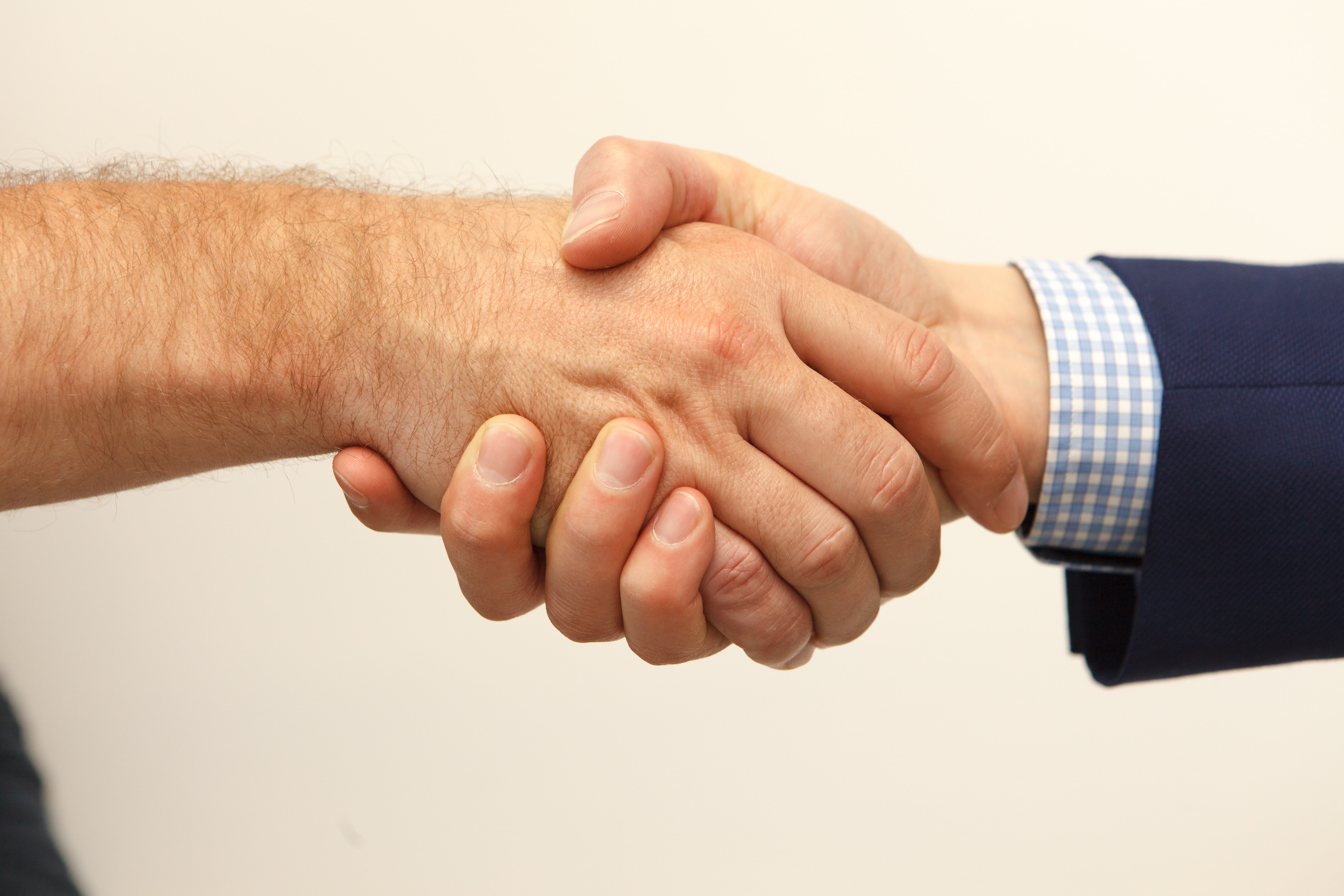 India's commitment to giving economic assistance to developing countries returns to its formation as an independent sovereign state in 1947. Despite its great struggle for growth after centuries of colonial control, India laid aside part of its scant resources to assist other developing countries. Regarding motivation, guiding principles, and methodology, India's approach to offering development and peacebuilding aid differs significantly from that of the DAC nations.
The primary motivation for India to participate in development assistance is an emotional and ideological desire to exhibit solidarity with other developing nations. The economic factor of access to the market for Indian products and natural resources for its expanding industrial sector became the additional impetus in the altered geopolitical and geo economic setting in the globalized globe. India needs a distinct support category for peace building since it rejects the concept. 
India's Humanitarian Assistance
The peculiarity of India as a provider of development aid is that it primarily benefited from support from Western nations and multilateral organizations. India, despite its problems, donated part of its limited resources to help other developing countries that had suffered from similar colonial exploitation and oppression. It provided development assistance to demonstrate its emotional and ideological unity with other poor nations. It had paid off handsomely since India could take the lead among developing countries and use moral influence to affect world politics during the Cold War. Its experiences influence the guiding ideas and methodologies for its development aid as a developing nation. 
With its recent economic growth and aim to lead the area, India has become more prominent in disaster assistance. While India has had significant success in achieving its goal of being the "first responder" in the region, it can further benefit from the goodwill generated by its aid: 
Improving internal procedures and increasing coordination with state governments, civil society, and other government branches; and 

eschewing a primarily bilateral approach and coordinating more through regional mechanisms or partnerships. Internally, increased collaboration between its numerous ministries, state governments, the media, and civil society would enable streamlining of operations.
India and Development Assistance 
India has been helping developing nations since its independence in 1947; referring to it as a new player in the world development scene needs to be more accurate. Despite facing development issues, India committed a portion of its limited resources to aid other emerging nations. It chose to share its knowledge and skills in development as an emotional and conceptual act of solidarity with other developing countries. India's initial development assistance was primarily offered through grants, multiyear loans, and technical help to its neighbors, including Nepal, Burma, and Afghanistan. For instance, in the 1950s, India gave "loans of almost 200 million rupees to Myanmar and 100 million rupees to Nepal."
India realized that a significant barrier to economic progress was a need for more skilled labor. India, therefore, prioritized enhancing the capabilities of other developing nations by providing financial aid for training programs and scholarships for higher education. For instance, India offered scholarships to students from Asian and African countries in 1949. Since then, India has contributed significantly to global development through scholarships and educational exchange. In addition to bilateral assistance for development between 1947 and 1964, India provided support through the multilateral Colombo Plan for Economic Development and Cooperation in South and Southeast Asia (Colombo Plan), which was established in 1950, and the Special Commonwealth Assistance for Africa Program (SCAAP), which was established in 1960. Moreover, it began funding the United Nations Development Program.
India's Increasing Participation in Humanitarian Aid
India's post-conflict contributions are mainly concentrated in three areas: the conflict and post-conflict period, natural disasters like earthquakes, floods, and tsunamis, as well as the aid for COVID-19. India has donated humanitarian help to Ukraine during the conflict, including provisions for children and medical treatment. India also offered assistance to Fiji after storm Yasa devastated the island. The nation has shown greater responsibility in aiding other countries experiencing crises.
India needed to distinguish between support for peace building and development, in contrast to the DAC (Development Assistance Committee) nations. The DAC nations concentrated on closing the "governance gap," particularly in post-conflict states, while India continued to offer support to reduce "capacity gaps." Geo-economic considerations have significantly impacted its development and peacebuilding assistance more than political and ideological considerations since its internal economic reforms and a turn towards the neoliberal policy paradigm in the 1990s. Its development aid shifted towards being more commercially focused with "tied credit."
Since the turn of the century, India has developed into a substantial source of development assistance, even though a sizable portion of its population remains in poverty. It is now part of the non-DAC group of countries, which collectively account for roughly 12 percent of overall aid. According to the International Committee for Red Cross (ICRC), in 2014, India's development assistance climbed from Rs. 134 million in 1990–1991 to Rs. 1.2 billion in 2012–2013. From Exim Bank's Line of Credits, it has expanded to Rs. 6.7 billion as of 2018–19 in grants, loans, and interest rate subsidies (LOCs). 
Principles for Help in Peace building and Development
The formation of India's guiding philosophy for its development and peacebuilding assistance was also affected by its emotional and ideological approach to dealing with underdeveloped nations. India's approach to development and peace building assistance has been influenced by a set of normative and operational principles markedly different from that of the DAC countries. India chose the phrase "development partnership" over "development assistance" or "development cooperation" in the era of globalization. India decided to refer to its connection as a development partnership rather than a donor-recipient one to highlight the egalitarian culture of involvement. Although the guiding concepts are not specified in one text, these are reflected in its administration of development assistance to developing nations.
Conclusion 
The distinctive concepts, techniques, and modalities of India's approach to development and peace building assistance draw attention worldwide. The DAC and non-DRC nations, including India, are working on parallel tracks to provide development and peacebuilding aid because they are wary of one another. It would be advantageous to see the differences as complements to meet the global concerns rather than seeing India's approach to providing development and peacebuilding aid as a challenge to the DCA's established frameworks. Instead of carrying on customary techniques of superimposing the economic and governance models of mature and high-income donors of DAC nations, they should draw some lessons from India's experiences of performing peace building and providing development assistance. 
India has demonstrated a different approach to promoting world peace and offering development aid. The benefit to underdeveloped nations is that they now have another source of assistance for development and peacekeeping. Instead of attempting to achieve consistency, the diversity in the field of development and peacebuilding support in the post-conflict states should be acknowledged.