Introduction
Bangladesh celebrates the 50th anniversary of its independence from Pakistan, this year. This year further marks India's clinical and decisive victory against Pakistan, to further the course of Bangladesh's independence. The comprehensive victory of India over Pakistan forced the authorities in Pakistan to set up a War Enquiry Probe called the Hamoodur Rahman Commission.
Hamoodur Rahman Commission (26 Nov 1971 – 23 Oct 1974)
The Hamoodur Rahman Commission was set up under the instructions of the President of Pakistan in 1971 in order to inquire about the circumstances, in which the Pakistani Armed Forces under the Eastern Command took the knee and laid down their arms and ordered a ceasefire. The commission was headed by the then Chief Justice of Pakistan Justice Hamoodur Rahman. The commission examined hundreds of complex and classified documents, testimonials and evidence and questioned around 300 witnesses to dwell deeper into the military discourse and surrender. The commission, after stringent detailing and scrutiny, held that serious acts of human rights violations and substantial instances of abuse of power from Pakistani authorities in the Eastern province coupled with the failed operation of civilians to martial law were the reasons responsible for the loss of East Pakistan. This controversial report, curated by the commission, prescribed strict and firm punishments for top army officials including court-martial and suspension orders. However, no Pakistani government paid serious heed to the report to punish the guilty officers and therefore, every copy of the commission report was burnt.
What did the report contain?
The commission was formed and constituted on 26 December 1971. And after four years of microscopic inspection, the contentious reports were finally submitted on 23rd October 1974. The report explained the reasons for the administrative and military failure which was responsible for the surrender of the Pak Army. It further enlisted detailed mentions of the moral, political and administrative wrongdoings in the Eastern province which ultimately led leaders such as Mujibur Rahman to create their own parties (Awaami League) and resort to military struggle for the creation of Bangladesh. The report unequivocally blamed the Pakistan Army for the shameful and embarrassing defeat in East Pakistan. The report, in its intent to rectify the mistakes and undue mishappenings, found it imperative to bring to book senior army commanders and officials who brought disgrace and defeat to the country. Adhering to the constitution of the country and Army code, the report further accused the authorities of usurpation of political power by criminal conspiracy, professional incompetence, culpable negligence and willful negligence in the performance of their duties and physical and moral cowardice in resisting to fight.
The report further went on to categorically blame senior army officials. Yahya Khan, for instance, who was the martial law administrator, was accused of having tried to influence political parties by threats and bribes. The accusations further went on to target Lt. General Gul Hasan and Major General Umar for the same charges as that of criminal neglect of duty and precipitating civil disobedience, all of which resulted in surrender. The commission report also indicated that Major General M Rahim Khan was on the periphery of sheer cowardice and framing charges, namely desertion, which led to the death of 14 naval ratings. Other senior officers and Army personnel such as Brigadier Jahanzaeb Arbab, Major General Muhammad Jamshed, Major General Abid Zahid, were also kept on the docket and charged with malice, looting, neglect of duty and surrendering without a fight.
What Happened After the Report was submitted?
The report was submitted after 3 years of the institution of the commission and not much was done about it. The then Prime Minister of Pakistan Mr Zulfiqar Ali Bhutto did not pay attention to the condiments of the report and rather insisted on burying the report and conclusively burning it. Fortunately, a copy of the said report was preserved and saved, and thus was presented before the world, showcasing one of the gruesome and shameful tasks ever performed by the men in uniform in human history. As the tradition suggests, Pakistan as a country has been infamous for suppressing human rights and overthrowing existing governments, and thus it wasn't much for the world to connect the dots.
Nevertheless, the Eastern province is now an independent country, Bangladesh, and is swiftly progressing while battling its internal matters at the same time. India on the other hand smartingly and convincingly wears the win of the 1971 war on the sleeves and forever finds reasons to relive it and rejoice.
Kamikaze Drones – Latest from Russia Ukraine War Front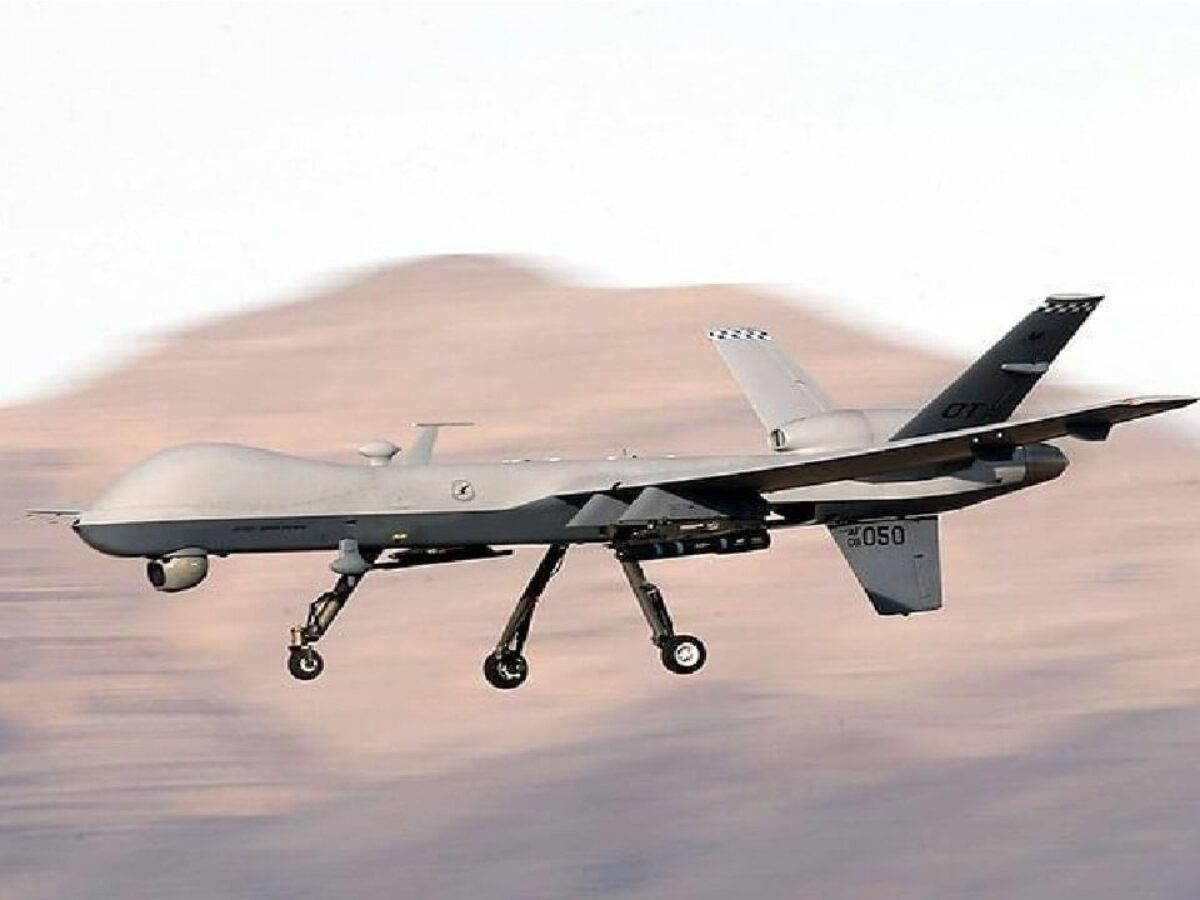 Drones or unmanned aerial vehicles (UAVs) are aircraft that do not require a human pilot onboard. They can perform various functions such as reconnaissance, surveillance, communication, or combat support. However, there is a special type of drone that is designed to be used as a weapon itself. These are called Kamikaze drones or loitering munitions. 
Kamikaze drones are aerial weapon systems that can loiter around the target area passively for a while before striking once a target is found. They explode when they contact the target and are loaded with explosives. Because their wings fold out as they are launched, they are also known as switchblades or suicide drones.
Various nations and actors have utilised kamikaze drones in an array of wars and crises. They have benefits like stealth, accuracy, cost-effectiveness, and drawbacks including vulnerability, moral dilemmas, and a finite range. They differ from UAVs in their use, functionality, and design. We shall examine the development, characteristics, uses, and implications of kamikaze drones in contemporary warfare in this article. 
Evolution of Kamikaze Drones
The concept of kamikaze drones is not new. It dates back to World War II when Japan used manned aircraft loaded with explosives to conduct suicide attacks against Allied ships. These were called kamikaze (divine wind) missions, and they caused significant damage and casualties to the enemy. However, the modern version of kamikaze drones emerged in the late 20th century, with the advancement of technology and miniaturization. 
The US was one of the first countries to develop and deploy loitering munitions, such as the Harpy anti-radar drone developed by Israel Aerospace Industries (IAI) in the 1980s. The Harpy could detect and destroy enemy radar emitters autonomously. Since then, several countries have developed and acquired their versions of kamikaze drones, such as Israel's Harop and Hero series, Turkey's Kargu and Alpagu series, China's CH-901 and WS-43 series, Iran's Raad-85 and Ababil-3 series, etc. Some of these drones can be launched from ground vehicles, aircraft, ships, or even soldiers' backpacks.
Kamikazes in the Russia-Ukraine War
In the Russia-Ukraine war, both sides have been using various types of drones and UAVs for surveillance, reconnaissance, communication, and combat support. However, since autumn 2022, Russia has been using a new type of drone that has caused significant damage and casualties to the Ukrainian forces. These are the Iranian-made Shahed-136 kamikaze drones.
What are Shahed-136 Kamikaze Drones?
The Shahed-136 kamikaze drones are loitering weapons that could fly independently or remotely to a target location and then detonate upon collision, destroying both the target and themselves. Russia refers to them as Geranium-2. They contain explosives in a warhead on their nose and are programmed to hover over a target until told to attack. The Shahed-136 has a wingspan of around 2.5m (8.2ft) and is difficult to detect on radar. It has a range of about 2,000 kilometres (1,240 miles) and an endurance of up to ten hours. It has a cargo capacity of up to 50kg (110lb) and a top speed of 250km/h (155mph). It can direct itself to its target using GPS or inertial navigation technologies.
How are Shahed-136 Kamikaze Drones Used by Russia?
Since October 2022, Russia has started utilising Shahed-136 kamikaze drones to target Ukrainian forces along the Donbas front line. Since then, Russia has launched over 300 drone strikes, killing over 200 soldiers and wounding over 500 more, according to Ukrainian sources. Russia has also targeted civilian infrastructure, including power plants, bridges, railroads, and factories. Russia frequently employs swarms of drones to overpower Ukrainian air defences and cause confusion and panic among troops. Drones are also used by Russia to offer real-time intelligence and guidance for artillery and missile attacks. Russia maintains that the drone operations are in response to provocations and violations of ceasefire agreements by Ukraine.
How is Ukraine Trying to Combat Shahed-136 Kamikaze Drones?
Ukraine has been trying to counter the drone threat by using various means such as small arms fire, heavy machine guns, portable anti-air missiles, electronic jamming devices, and counter-drones. However, these methods have proven to be ineffective or insufficient when faced with large numbers or high speeds of drones. Ukraine has also sought international assistance and support to enhance its air defence capabilities and acquire more advanced drones and UAVs. The US has said it is supplying Ukraine with 700 of its Switchblade kamikaze drones, but it is unknown whether any have been used. The US has also provided Ukraine with Javelin anti-tank missiles, radars, communications equipment, and training. Ukraine has also used its kamikaze drones to attack Russian targets in Crimea and inside Russian territory. In autumn 2022, Ukraine used kamikaze drones of some sort to attack a Russian military base in western Crimea, an airbase near Sevastopol, and ships in Sevastopol harbour. In December 2022, Ukraine used kamikaze drones for three separate attacks on airbases at Saratov and Ryazan – both hundreds of miles inside Russian territory.
Development of UAVs and Drones in the India-Pakistan Equation
India and Pakistan are two rival neighbours in South Asia who have been engaged in several wars and conflicts over the years. Both countries have been developing and acquiring UAVs and drone technologies for military and civilian purposes. However, there are some differences in their approaches and achievements in this domain. The following table summarizes the comparison of India and Pakistan in UAV and drone technology:
| Aspect | Pakistan | India |
| --- | --- | --- |
| Market size | Smaller and more focused on military applications | Larger and more diverse with potential use cases in various sectors |
| Talent pool | Smaller and more dependent on foreign partners | Larger and more independent with domestic innovation and development |
| Policy framework | Supportive but less transparent and consistent | Supportive and more liberal and progressive |
| Ecosystem | Vibrant but less mature and competitive | Vibrant and more mature and competitive |
| Strategic advantage | Higher due to geopolitical location and security interests | Lower due to geopolitical location and security interests |
| Import dependence | Higher for high-endurance and combat-capable platforms | Lower for high-endurance and combat-capable platforms |
| Cybersecurity threats | Higher due to hostile actors and weak systems | Lower due to hostile actors and strong systems |
| Ethical and legal issues | Higher due to autonomous targeting and accountability concerns | Lower due to autonomous targeting and accountability concerns |
India has a growing UAV and drone technology industry that is diverse and innovative in various domains and a supportive policy framework and a vibrant ecosystem of drone startups and companies. But with rapidly failing nations as neighbours, India must ensure all border security organizations are adept and capable of utilising these drones to maximum capability.