Introduction 
The collective efforts of Army Battalions have always given the country reasons for exuberance and rejoice. The three military forces, time and again have performed relentlessly at the behest of courageous and valiant soldiers on the battlefield, and consequently have come out as victors. The battalion leaders or captains and numerous daring soldiers have been the anchor of such majestic achievements as they outdid the draining challenges presented before them.  
Havildar Abdul Hamid (1965 War Hero)
Belonging to the 4 Grenadiers regiment of the Indian Army, Abdul Hamid (PVC) became an overnight hero of the 1965 war. The soldier single-handedly successfully neutralized and destroyed 8 enemy tanks during the India-Pakistan War. On 8th September, Havildar Hamid was on the defense line between the villages of Asal Uttar and Chima. The enemy progressed with a completely efficient and monstrous regiment of Patton Tanks. It is then, that the brave soldier assessed the gravity of the situation and flanked with his gun mounted on the jeep and aimed to takedown the regiment on his own.
The lionhearted soldier with his recoilless gun continued firing until the end of the day and consequently destroyed 2 enemy tanks, rendering another 4 abandoned. His battalion however was continuously under fire and yet the soldier, undaunted by the challenges, destroyed 2 more tanks. In the pursuit of neutralizing more troopers, the hero however was severely wounded by an explosive shell and inevitably succumbed to his grievous injuries. Havildar Abdul Hamid did not live to see the glory of the battalion's victory the next day, but his legacy and bravery lives on.
Major Ralengnao Bob Khathing (Accession of Tawang 1951)
The instrumental efforts of Major Ralenganao Bob Khathing in the contest of acceding Tawang in Arunachal Pradesh and bringing it under the dominion of the Indian Union are truly inspiring. Tawang, before 1951, was although a geographical part of the Indian republic thanks to the Shimla Convention of 1914 but was administered from Lhasa, a city in China. Major Khathing, who was an assistant political officer of the former North-East Frontier Agency (NEFA) and present-day Arunachal Pradesh, carried out an almost impossible task to bring Tawang under the control of the Indian Union. Owing to its intrinsic complexities and inherent convolutions, it was evident that this war did not require guns and goons, rather demanded an exceedingly rich discourse of diplomacy and mediation. The ambitious and audacious aim of bringing Tawang under the direct supervision of the then Assam Governor Jairamdas Daulatram was a daunting task.
The display of impeccable diplomacy coupled with loose talks amongst the local Monpa community allowed Major Khathing to grant orders from the governor Daulatram to march towards Tawang with 200 soldiers of the Assam Rifles and 600 porters on January 17, 1951. According to the historians, when Khathing and his men arrived at the territory of Tawang, he called out for a meeting that included tax officials, senior and authoritative villagers and farmers and explained how India is a sound and functioning democracy and shall not impose unjustified taxes on the community. The local community including the Tax officials took Khathing on his word and soon, with the help of Assam Rifles men, Indian tricolour was hoisted in Tawang and Bhumla area. 
Captain Gurbachan Singh Salaria PVC (Congo Ops: 1961)
 Captain Gurbachan Singh Salaria was an integral part of the Indian contingent for the UN operation in Congo. The operation lasted from July 1960 to June 1964 wherein, the objectives included the prevention of Civil War and withdrawal of Belgian forces and all other foreign military personnel which did not fall under the UN command and mercenaries. To successfully complete the objectives, India sent 99 Infantry Brigade for the operation in March 1961, of which Captain Salaria's unit was one of them.
On 5th December 1961, Captain Salaria and his unit, 3/1 Gorkha rifles was bestowed with an almost impossible task of removing roadblocks set up by the rebels in Elizabethville in Katanga province, which was the then headquarters of the UN Command. Captain Salaria with his small team of 16 men, attacked the enemy roadblock and established a UN roadblock there. This action brought a strict reaction from the rebels as Captain Salaria's small platoon of 16 stared down the barrel of a relatively larger, heavily-armored troops of 90 men. Despite meeting a numerically superior enemy, Captain Salaria and his team did not flinch and decided to take them head-on. Living his personal motto of "Better to die than to be a coward", Captain Salaria fought the rebels ferociously and was able to eliminate most of them. However, the heavy exchange between the two platoons, injured Captain Salaria by a gunshot inflicted at his neck and fell down. Disintegrated by the leader falling, the whole platoon eventually lost the battle and all of them were martyred. Later, Capt Gurbachan Singh Salaria was awarded with the Nation's highest gallantry award, "Param Vir Chakra' for his undying courage and valour.
Squadron Leader Ajay Ahuja (Kargil War 1999)
 The brave Indian Air Force officer, Squadron Leader Ajay Ahuja was one of the many lead anchors during the Kargil War. It is however surprising that when the Kargil war broke out, Ahuja was just acclimatizing to his new post of commanding the 17 Squadron. He was flying an Mig-21 at the time of the war, when his plane was shot by the Pakistani Army with a shoulder-fired FIM-92 Stinger surface-to-air missile.
Assessing the situation, Ahuja made the radio call stating that a possible missile has hit his plane and it cannot be ruled out. He ejected out of the plane but unfortunately landed in the Pakistani Territory. He was then shot and mutilated by the Pakistani Troops as when the body was handed back to India, the autopsy revealed multiple puncture wounds over his left and right thighs, rupture of the right lung, injury to his neck, small intestine and liver, suggesting torture.
Ahuja died on 27th May 1999, just five days after his 36th birthday. The brave soldier was later awarded a Vir Chakra for his valiant efforts. 
Commodore Kasargod Patnashetti Gopal Rao (Bangladesh Liberation War 1971)
A war veteran, specialist in Gunnery and a recipient of second-highest military honor 'Mahavir Chakra' KP Gopal Rao breathed his last on 9th August 2021. KP Gopal Rao played a very instrumental role in the Bangladesh Liberation war. Commissioned in the Indian Navy in April 1950, Rao was a prominent member of the Navy Foundation.
During the war, Rao was appointed as the Commanding Officer of INS Khaitan and on the eventful night of 4-5th December, he led his team deep into the enemy waters and bombarded the Karachi Port, setting fire to the oil canisters and other installations. His naval convoy further sank two destroyers and a minesweeper without flinching the unstopped firing from the enemy.
This act provided a window to both air and foot soldiers to attack from all the fronts and eventually emerge as triumphs.
This operational victory, anchored by the Navy, is celebrated as Navy Day on December 4th. 
There are innumerable instances where the unilateral efforts of some Indian Soldiers have single-handedly changed the course of large mutinies and battles. The valiant efforts of such Indian soldiers shall always be remembered. 
Kamikaze Drones – Latest from Russia Ukraine War Front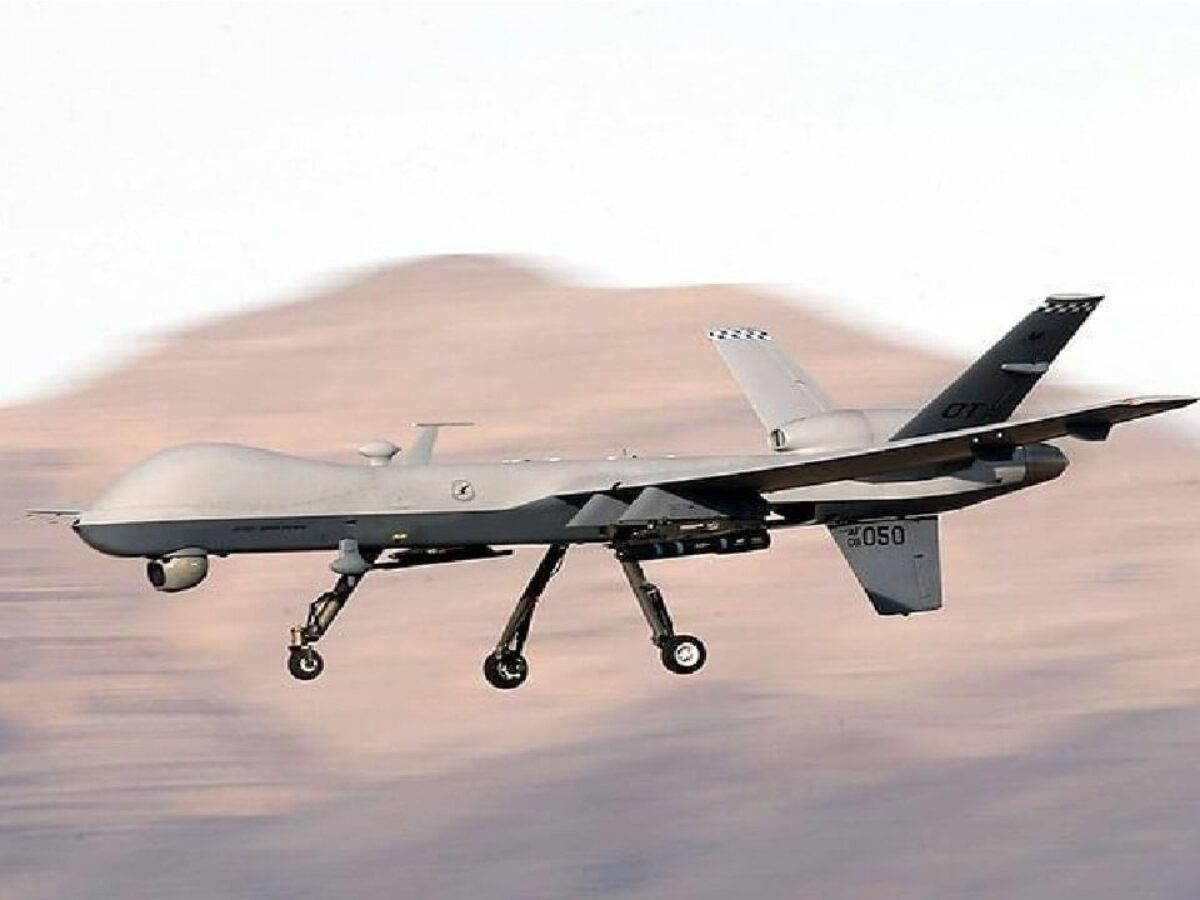 Drones or unmanned aerial vehicles (UAVs) are aircraft that do not require a human pilot onboard. They can perform various functions such as reconnaissance, surveillance, communication, or combat support. However, there is a special type of drone that is designed to be used as a weapon itself. These are called Kamikaze drones or loitering munitions. 
Kamikaze drones are aerial weapon systems that can loiter around the target area passively for a while before striking once a target is found. They explode when they contact the target and are loaded with explosives. Because their wings fold out as they are launched, they are also known as switchblades or suicide drones.
Various nations and actors have utilised kamikaze drones in an array of wars and crises. They have benefits like stealth, accuracy, cost-effectiveness, and drawbacks including vulnerability, moral dilemmas, and a finite range. They differ from UAVs in their use, functionality, and design. We shall examine the development, characteristics, uses, and implications of kamikaze drones in contemporary warfare in this article. 
Evolution of Kamikaze Drones
The concept of kamikaze drones is not new. It dates back to World War II when Japan used manned aircraft loaded with explosives to conduct suicide attacks against Allied ships. These were called kamikaze (divine wind) missions, and they caused significant damage and casualties to the enemy. However, the modern version of kamikaze drones emerged in the late 20th century, with the advancement of technology and miniaturization. 
The US was one of the first countries to develop and deploy loitering munitions, such as the Harpy anti-radar drone developed by Israel Aerospace Industries (IAI) in the 1980s. The Harpy could detect and destroy enemy radar emitters autonomously. Since then, several countries have developed and acquired their versions of kamikaze drones, such as Israel's Harop and Hero series, Turkey's Kargu and Alpagu series, China's CH-901 and WS-43 series, Iran's Raad-85 and Ababil-3 series, etc. Some of these drones can be launched from ground vehicles, aircraft, ships, or even soldiers' backpacks.
Kamikazes in the Russia-Ukraine War
In the Russia-Ukraine war, both sides have been using various types of drones and UAVs for surveillance, reconnaissance, communication, and combat support. However, since autumn 2022, Russia has been using a new type of drone that has caused significant damage and casualties to the Ukrainian forces. These are the Iranian-made Shahed-136 kamikaze drones.
What are Shahed-136 Kamikaze Drones?
The Shahed-136 kamikaze drones are loitering weapons that could fly independently or remotely to a target location and then detonate upon collision, destroying both the target and themselves. Russia refers to them as Geranium-2. They contain explosives in a warhead on their nose and are programmed to hover over a target until told to attack. The Shahed-136 has a wingspan of around 2.5m (8.2ft) and is difficult to detect on radar. It has a range of about 2,000 kilometres (1,240 miles) and an endurance of up to ten hours. It has a cargo capacity of up to 50kg (110lb) and a top speed of 250km/h (155mph). It can direct itself to its target using GPS or inertial navigation technologies.
How are Shahed-136 Kamikaze Drones Used by Russia?
Since October 2022, Russia has started utilising Shahed-136 kamikaze drones to target Ukrainian forces along the Donbas front line. Since then, Russia has launched over 300 drone strikes, killing over 200 soldiers and wounding over 500 more, according to Ukrainian sources. Russia has also targeted civilian infrastructure, including power plants, bridges, railroads, and factories. Russia frequently employs swarms of drones to overpower Ukrainian air defences and cause confusion and panic among troops. Drones are also used by Russia to offer real-time intelligence and guidance for artillery and missile attacks. Russia maintains that the drone operations are in response to provocations and violations of ceasefire agreements by Ukraine.
How is Ukraine Trying to Combat Shahed-136 Kamikaze Drones?
Ukraine has been trying to counter the drone threat by using various means such as small arms fire, heavy machine guns, portable anti-air missiles, electronic jamming devices, and counter-drones. However, these methods have proven to be ineffective or insufficient when faced with large numbers or high speeds of drones. Ukraine has also sought international assistance and support to enhance its air defence capabilities and acquire more advanced drones and UAVs. The US has said it is supplying Ukraine with 700 of its Switchblade kamikaze drones, but it is unknown whether any have been used. The US has also provided Ukraine with Javelin anti-tank missiles, radars, communications equipment, and training. Ukraine has also used its kamikaze drones to attack Russian targets in Crimea and inside Russian territory. In autumn 2022, Ukraine used kamikaze drones of some sort to attack a Russian military base in western Crimea, an airbase near Sevastopol, and ships in Sevastopol harbour. In December 2022, Ukraine used kamikaze drones for three separate attacks on airbases at Saratov and Ryazan – both hundreds of miles inside Russian territory.
Development of UAVs and Drones in the India-Pakistan Equation
India and Pakistan are two rival neighbours in South Asia who have been engaged in several wars and conflicts over the years. Both countries have been developing and acquiring UAVs and drone technologies for military and civilian purposes. However, there are some differences in their approaches and achievements in this domain. The following table summarizes the comparison of India and Pakistan in UAV and drone technology:
| Aspect | Pakistan | India |
| --- | --- | --- |
| Market size | Smaller and more focused on military applications | Larger and more diverse with potential use cases in various sectors |
| Talent pool | Smaller and more dependent on foreign partners | Larger and more independent with domestic innovation and development |
| Policy framework | Supportive but less transparent and consistent | Supportive and more liberal and progressive |
| Ecosystem | Vibrant but less mature and competitive | Vibrant and more mature and competitive |
| Strategic advantage | Higher due to geopolitical location and security interests | Lower due to geopolitical location and security interests |
| Import dependence | Higher for high-endurance and combat-capable platforms | Lower for high-endurance and combat-capable platforms |
| Cybersecurity threats | Higher due to hostile actors and weak systems | Lower due to hostile actors and strong systems |
| Ethical and legal issues | Higher due to autonomous targeting and accountability concerns | Lower due to autonomous targeting and accountability concerns |
India has a growing UAV and drone technology industry that is diverse and innovative in various domains and a supportive policy framework and a vibrant ecosystem of drone startups and companies. But with rapidly failing nations as neighbours, India must ensure all border security organizations are adept and capable of utilising these drones to maximum capability.