Mirzapur 2 is about to release. What kept the excitement of fans alive for two years? Amazon's long term promotion strategy is a case study in itself. Let us look at it more precisely.
"Shuru majboori mein kiye the…ab maza aa raha hai".
The trend of Indian series was quite an awful affair, to be honest, three years back. Streaming platforms that made Indian series were nowhere to be seen and then came Netflix's first Indian series "Sacred Games" on June 28, 2018. "Sacred Games," was based on the 2006 novel by Vikram Chandra, a thriller set in Mumbai. This thought might resonate with you too that Jeff Bezos' Amazon is one of the most competitive companies out there. What began as a hub for books, is now expanding so rapidly that it has its tentacles in almost all possible sectors of consumption. How can Amazon(Prime) leave the Indian streaming market that is expected to reach $4 billion by 2025 (as per a report by Media Partners Asia)?
November 16, 2018, Amazon Prime got itself a season of Mirzapur and we got a cast and a story to go crazy for. The viral show and its fandom is a case study in itself. Let's look into the intricacies of how did this show create its fandom and sustained the excitement for two years!
Why so viral?
Guddu bhaiya, Kaleen Bhaiya, Munna Bhaiya, Sweety, Bablu, Golu and more, became the poster characters of the series. With memorable and top notch dialogues, on point meme templates, an excellent cast and the engaging story, Mirzapur made a debut and left its mark. This show was highly promoted and used by Amazon Prime to generate hype for the platform. A constant tease by the platform nurtured and kept the curiosity alive.
The show's launch timing was impeccable. There were only two shows that were dominating the Indian OTT market then in 2018: Sacred Games and Mirzapur. The market is sort of saturated now. Creating a similar effect with any show now will be difficult. The genre is also something that has been picked up by many shows like Asur or Paatal Lok. The content is also something that stood out in Mirzapur's case. The revenge storyline showing the edgy side of Uttar Pradesh. Unapologetically raw, something that the audience was craving.
The longer a media project takes to launch, the lesser the hype gets. Sacred games tried to cash on this hypothesis and failed miserably as compared to the success of the first season. The show was a disappointment for the fans and was subjected to a lot of criticism. Even the talented cast could not save it. The same was expressed by the cast themselves that the overarching preachy narrative drowned the interest. The hype created was lost. A lot of fans fear that Mirzapur 2 would succumb to the same. Let us see some numbers to see how the internet is reacting to the show.
How much is the hype?
Amazon Prime didn't leave a single opportunity to tease the fans for the show and the results have been exemplary.
Amazon initiated a campaign for the trailer launch too. It launched a video on YouTube for its fans on the 21st of August 2020. It later launched a video for the release date announcement on YouTube for Mirzapur 2 on 24th August, 2020. The video has over 13 million views. Since then, till 19th October 2020, the reach of Mirzapur 2 has been more than 478 million as recorded by The Wonk. The male-female ratio of this distribution is 70:30 (approximately). The main medium of hype was Twitter, followed by Youtube. This campaign was welcomed by a lot of memes, gifs, and tweet wars.
The trailer was launched on October 6, 2020. It has over 25 million views on YouTube, has around 744k views on Twitter and over 2 million views on Instagram (as per the official handles of Amazon Prime India). The trailer was accompanied by a lot of posts too. The cast and crew shared the videos and posts mentioned, on their personal handles. The trailer and its hype had a reach of 165.9 million from October 5 to October 11,2020. All the videos started trending on YouTube and twitter immediately, post the announcements.
All 'good' things come with a little bitterness. The bitterness, in this case, was the call for a ban on Mirzapur 2. This was mainly due to the involvement of the producer, Farhan Akhtar, and the show's actor, Ali Fazal (Guddu bhaiya) in anti CAA protests. Their personal involvement and opinion led to the outcry for the boycott of the show. You can read about the details here. The reach of this ban was around 15.6 million from October 5 to October 11, 2020. This constituted 75% males and 25%, females. However, this did not impact a lot of users and from an observational standpoint, the outcry for bans was dealt with by the fans effectively. 
Amazon's tease
What do you do when you complete an interesting show? You probably go out on the internet and check for the next season. This is a natural phenomenon but it is bound to fade away. But, oh boy, Mirzapur fans deserved that ode! They are fanatics who were religiously asking for another season and at a point, "Mirzapur ka next season kab aaega?" became a jam. The fans did not leave any platform!
From 22 Aug at 12:00 UTC+05:30 to 24 Aug at 12:00 UTC+05:30, Amazon Prime and Mirzapur Amazon created an event on Facebook for the fandom called "Asking MS2W One Last Time"
Don't even get me started on the beautiful meme templates that kept the fans sane for two years. There are endless pages, hashtags, tweets, posts, etc on Mirzapur memes. Amazon prime too has been seen putting the same legacy. Talk about memes and streaming platforms and you don't mention Netflix? Shame! Netflix too posted some wholesome memes and videos for the Mirzapur fandom.
The various crossover videos helped in encashing on the fanbase of other shows too. The various crossovers were:
The wait will be over on the 23rd of October. We are glad it's the weekend, aren't you? Tell us what you feel about the show now!
India's Contribution to Post-Conflict States' Development and Peacebuilding Support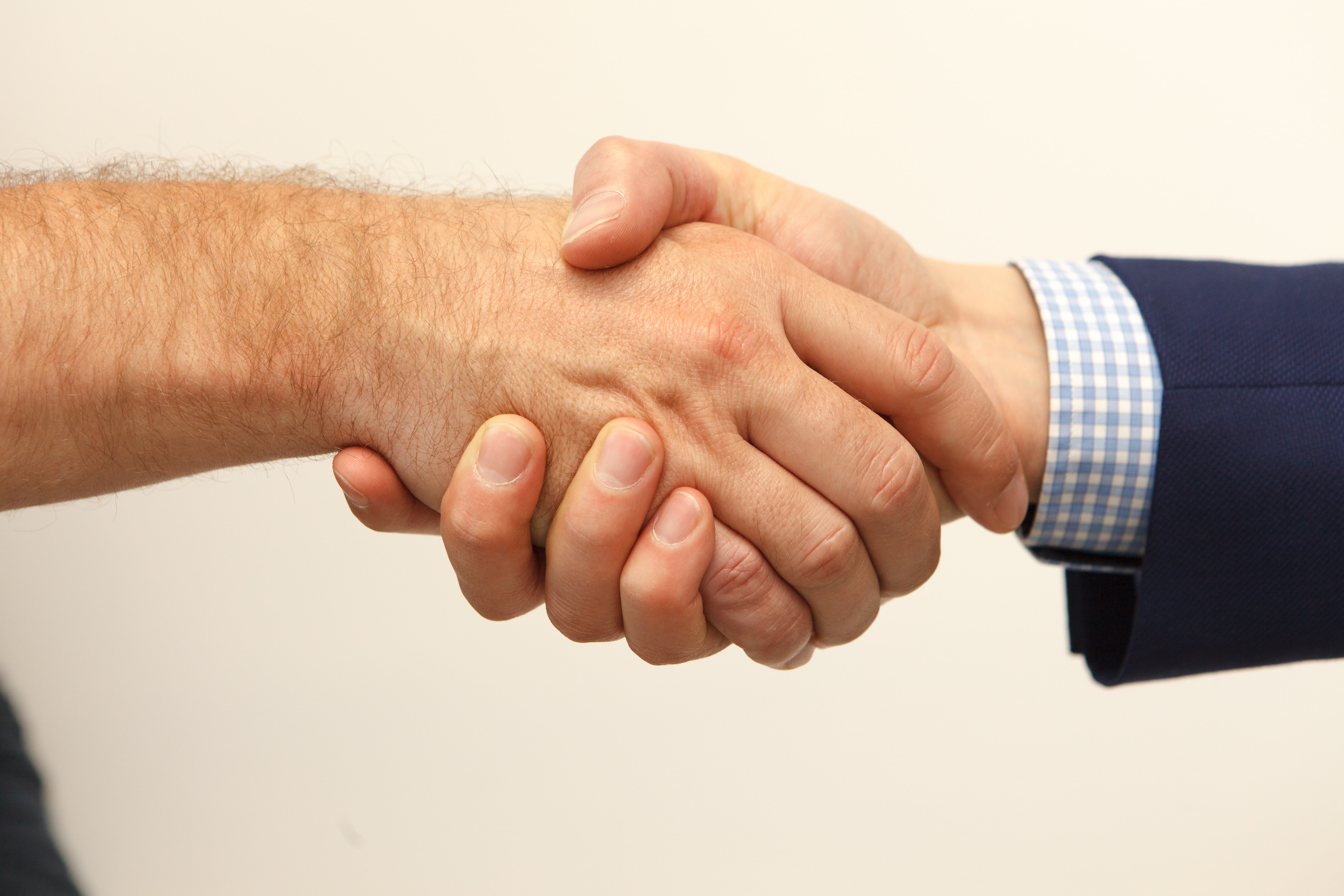 India's commitment to giving economic assistance to developing countries returns to its formation as an independent sovereign state in 1947. Despite its great struggle for growth after centuries of colonial control, India laid aside part of its scant resources to assist other developing countries. Regarding motivation, guiding principles, and methodology, India's approach to offering development and peacebuilding aid differs significantly from that of the DAC nations.
The primary motivation for India to participate in development assistance is an emotional and ideological desire to exhibit solidarity with other developing nations. The economic factor of access to the market for Indian products and natural resources for its expanding industrial sector became the additional impetus in the altered geopolitical and geo economic setting in the globalized globe. India needs a distinct support category for peace building since it rejects the concept. 
India's Humanitarian Assistance
The peculiarity of India as a provider of development aid is that it primarily benefited from support from Western nations and multilateral organizations. India, despite its problems, donated part of its limited resources to help other developing countries that had suffered from similar colonial exploitation and oppression. It provided development assistance to demonstrate its emotional and ideological unity with other poor nations. It had paid off handsomely since India could take the lead among developing countries and use moral influence to affect world politics during the Cold War. Its experiences influence the guiding ideas and methodologies for its development aid as a developing nation. 
With its recent economic growth and aim to lead the area, India has become more prominent in disaster assistance. While India has had significant success in achieving its goal of being the "first responder" in the region, it can further benefit from the goodwill generated by its aid: 
Improving internal procedures and increasing coordination with state governments, civil society, and other government branches; and 

eschewing a primarily bilateral approach and coordinating more through regional mechanisms or partnerships. Internally, increased collaboration between its numerous ministries, state governments, the media, and civil society would enable streamlining of operations.
India and Development Assistance 
India has been helping developing nations since its independence in 1947; referring to it as a new player in the world development scene needs to be more accurate. Despite facing development issues, India committed a portion of its limited resources to aid other emerging nations. It chose to share its knowledge and skills in development as an emotional and conceptual act of solidarity with other developing countries. India's initial development assistance was primarily offered through grants, multiyear loans, and technical help to its neighbors, including Nepal, Burma, and Afghanistan. For instance, in the 1950s, India gave "loans of almost 200 million rupees to Myanmar and 100 million rupees to Nepal."
India realized that a significant barrier to economic progress was a need for more skilled labor. India, therefore, prioritized enhancing the capabilities of other developing nations by providing financial aid for training programs and scholarships for higher education. For instance, India offered scholarships to students from Asian and African countries in 1949. Since then, India has contributed significantly to global development through scholarships and educational exchange. In addition to bilateral assistance for development between 1947 and 1964, India provided support through the multilateral Colombo Plan for Economic Development and Cooperation in South and Southeast Asia (Colombo Plan), which was established in 1950, and the Special Commonwealth Assistance for Africa Program (SCAAP), which was established in 1960. Moreover, it began funding the United Nations Development Program.
India's Increasing Participation in Humanitarian Aid
India's post-conflict contributions are mainly concentrated in three areas: the conflict and post-conflict period, natural disasters like earthquakes, floods, and tsunamis, as well as the aid for COVID-19. India has donated humanitarian help to Ukraine during the conflict, including provisions for children and medical treatment. India also offered assistance to Fiji after storm Yasa devastated the island. The nation has shown greater responsibility in aiding other countries experiencing crises.
India needed to distinguish between support for peace building and development, in contrast to the DAC (Development Assistance Committee) nations. The DAC nations concentrated on closing the "governance gap," particularly in post-conflict states, while India continued to offer support to reduce "capacity gaps." Geo-economic considerations have significantly impacted its development and peacebuilding assistance more than political and ideological considerations since its internal economic reforms and a turn towards the neoliberal policy paradigm in the 1990s. Its development aid shifted towards being more commercially focused with "tied credit."
Since the turn of the century, India has developed into a substantial source of development assistance, even though a sizable portion of its population remains in poverty. It is now part of the non-DAC group of countries, which collectively account for roughly 12 percent of overall aid. According to the International Committee for Red Cross (ICRC), in 2014, India's development assistance climbed from Rs. 134 million in 1990–1991 to Rs. 1.2 billion in 2012–2013. From Exim Bank's Line of Credits, it has expanded to Rs. 6.7 billion as of 2018–19 in grants, loans, and interest rate subsidies (LOCs). 
Principles for Help in Peace building and Development
The formation of India's guiding philosophy for its development and peacebuilding assistance was also affected by its emotional and ideological approach to dealing with underdeveloped nations. India's approach to development and peace building assistance has been influenced by a set of normative and operational principles markedly different from that of the DAC countries. India chose the phrase "development partnership" over "development assistance" or "development cooperation" in the era of globalization. India decided to refer to its connection as a development partnership rather than a donor-recipient one to highlight the egalitarian culture of involvement. Although the guiding concepts are not specified in one text, these are reflected in its administration of development assistance to developing nations.
Conclusion 
The distinctive concepts, techniques, and modalities of India's approach to development and peace building assistance draw attention worldwide. The DAC and non-DRC nations, including India, are working on parallel tracks to provide development and peacebuilding aid because they are wary of one another. It would be advantageous to see the differences as complements to meet the global concerns rather than seeing India's approach to providing development and peacebuilding aid as a challenge to the DCA's established frameworks. Instead of carrying on customary techniques of superimposing the economic and governance models of mature and high-income donors of DAC nations, they should draw some lessons from India's experiences of performing peace building and providing development assistance. 
India has demonstrated a different approach to promoting world peace and offering development aid. The benefit to underdeveloped nations is that they now have another source of assistance for development and peacekeeping. Instead of attempting to achieve consistency, the diversity in the field of development and peacebuilding support in the post-conflict states should be acknowledged.