Upon the current Chief Executive Carrie Lam announcing her recantation from seeking the second term in office, John Lee has been chosen as the successor. A lone-horse race to the office has been widely expected for the 64-year-old after an uncontested leadership election next month. John Lee, the former top security officer is said to be China's ideal choice to be Hong Kong's next chief executive. China's affection towards the man has increased manifold for his first-hand involvement during the crackdown against pro-democracy protestors in 2019. He further facilitated the new security law and is expected for its smooth execution in a territory tightly controlled by Beijing. John Lee is so far, the single candidate approved by China to run for the office on May 8.
About John Lee
Born on 7th December 1957, John Lee was a former police officer who is now a seasoned politician and an influential character in China's political spectrum. Lee has previously served as Chief Secretary of Administration during the Carrie Lam regime. Lee joined the Royal Hong Kong Police Force at the age of 19 as a probationary inspector in 1977 and was later promoted to Chief Inspector in 1984 and further made a Chief Superintendent in 1997. He kept regular recognition and accolades in the police department and was even made the Deputy Commissioner of Hong Kong Police in 2010. During his tenure as a police officer, Lee also obtained a master's degree in Public Policy and Administration from Charles Sturt University in Australia.
Upon completing his stint at the police department, Lee was appointed as the Under Secretary for Security in 2012 under the Leung Chun-Ying and was later promoted to Secretary for Security in 2017 during Carrie Lam's administerial tenure. However, Lee rose to fame with his close and unmediated efforts in unveiling the 2019 Hong Kong extradition bill and the revised National Security Law in 2021. Lee was later a part of the Hong Kong Special Administrative Region. Lee was invariably the Chinese pawn on Hong Kong's soil who believed and further aimed to transpire the new PLA-style marching, upholding the nationalistic sentiments and strengthening awareness of national security.
The Hong Kong Special Administrative Region of the People's Republic of China in 2021 appointed Lee as Chief Secretary for Administration making him the third police officer to helm this position as the most senior minister in the government.
Recent developments concerning John Lee
Ever since Carrie Lam promoted Lee to Secretary for Security in 2017, he set out on furnishing China's ambition of curtailing the freedom of independent-minded Hong Kong. Lee, therefore, had numerous trips to China's northwestern Xinjiang region (infamous for human rights violations against the Uyghur minority) to study and document the counterterrorism measures taken by the authorities there. He observed that the precautionary and even hostile measures were extremely humane and considerate which were ultra vires to the Chinese construct. As a consequence, a controversial bill regarding extraditions from Hong Kong to mainland China was chalked out by Lam in close association with Lee. The legislation naturally prompted anti-government protests which brought millions of people on the road. The protest observed the gallant and brave efforts of the protesters repeatedly shouting and signaling hand gestures in furtherance of getting their demands fulfilled. The demands entailed the ever-usual Universal Suffrage, no limits on candidacy, greater police accountability, and amnesty for political prisoners. The protest marked the second-largest public outrage since the 1989 Tiananmen Square demonstrations 1989. Lee was handed the baton to oversee the crackdown. Needless to say, the crackdown observed numerous violations of internal rules on the use of force. However, no officer or government official was held liable for the abuse of power during the protest. Although, the US did impose numerous sanctions on Lee, Lam, and nine other Hong Kong and mainland officials regarding 'restricting the freedom of expression or assembly of the citizens of Hong Kong.
Public Perception of Lee
The pro-democracy population in Hong Kong is largely disappointed by mainland China since time immemorial. Time and again, the patience of freedom-embodying citizens has been tested. With revised national security laws, new extradition policies, and many other organized ways of human rights violations, the civil population is hugely disturbed and collectively distorted. Therefore, at such a time where peace and collective well-being is in short supply, China's 'ideal' choice of running John Lee, who is one of the unmediated personnel responsible for the crackdown, as the sole Chief Executive candidate sends out a clear unflinching message. By selecting Lee, Beijing has effectively invalidated Hong Kong's civil service discipline. A discipline that reaped two of Hong Kong's four chief executives including Lam and appealed to Western business and was solely responsible for granting Hong Kong the status of the financial center, has been compellingly sidelined.
Lam leaves the office and her whole legacy to a far more polarized society. The thinkers, critics, and officials opine that her failures in the political sphere are a product of arrogance, pride, and inability to listen to constituents. Kenneth Chan Ka-lok, a former pro-democracy lawmaker and an associate professor at Hong Kong Baptist University said that it does not matter whether Lee is a humble, down-to-earth guy. All it matters is that Lee is a pawn, a cadre appointed by Beijing, and therefore as long as he serves his master well, Hong Kong's pro-establishment voice would never get a locus to be heard.
Selecting a police officer instead of a civil servant sends down a clear message to the public that the civil service is just a mirage. Behind the facade of glorified civil services, Beijing believes candidates from disciplined services like police and military are more dependable and exhibit better and more efficient political loyalty.
Conclusion
Hong Kong sorrily suffers the same fate as that of Kashmir in India. Under the term of its handover to China in 1997, Hong Kong was promised autonomy with 'Hong Kong people ruling Hong Kong' just as how Kashmir was promised a referendum post-accession. However, neither of the two seems to have panned out for the better. Representative elections are the genus of any constitution that later branches to the allocation of administerial resources and organs of governance. Alas, the quest for representative elections also appears to be suffering the same fate as that of human rights as this race, has only one real candidate.
Traditionally, the chief executive was to be selected by a handpicked panel of about 1500 members of the political and business elite known as the election committee. However, last year, Beijing overhauled Hong Kong's electoral system and categorically specified that only 'patriots' – those loyal to the Communist Party – could run for the office. As a result, the changes reduced the number of elective seats in the legislature and also rigidified the rules as to who could qualify and change the representation of the committee that picks the chief executive.
Lee is apparently to be sworn on 1st July which marks the 25th anniversary of Hong Kong's handover by Britain. The 'one country, two systems' arrangement handed over by Great Britain is in clear contravention to the current system as Beijing's message to the world is clear that Hong Kong will never be able to deviate from China's tracks of governance.
India's Contribution to Post-Conflict States' Development and Peacebuilding Support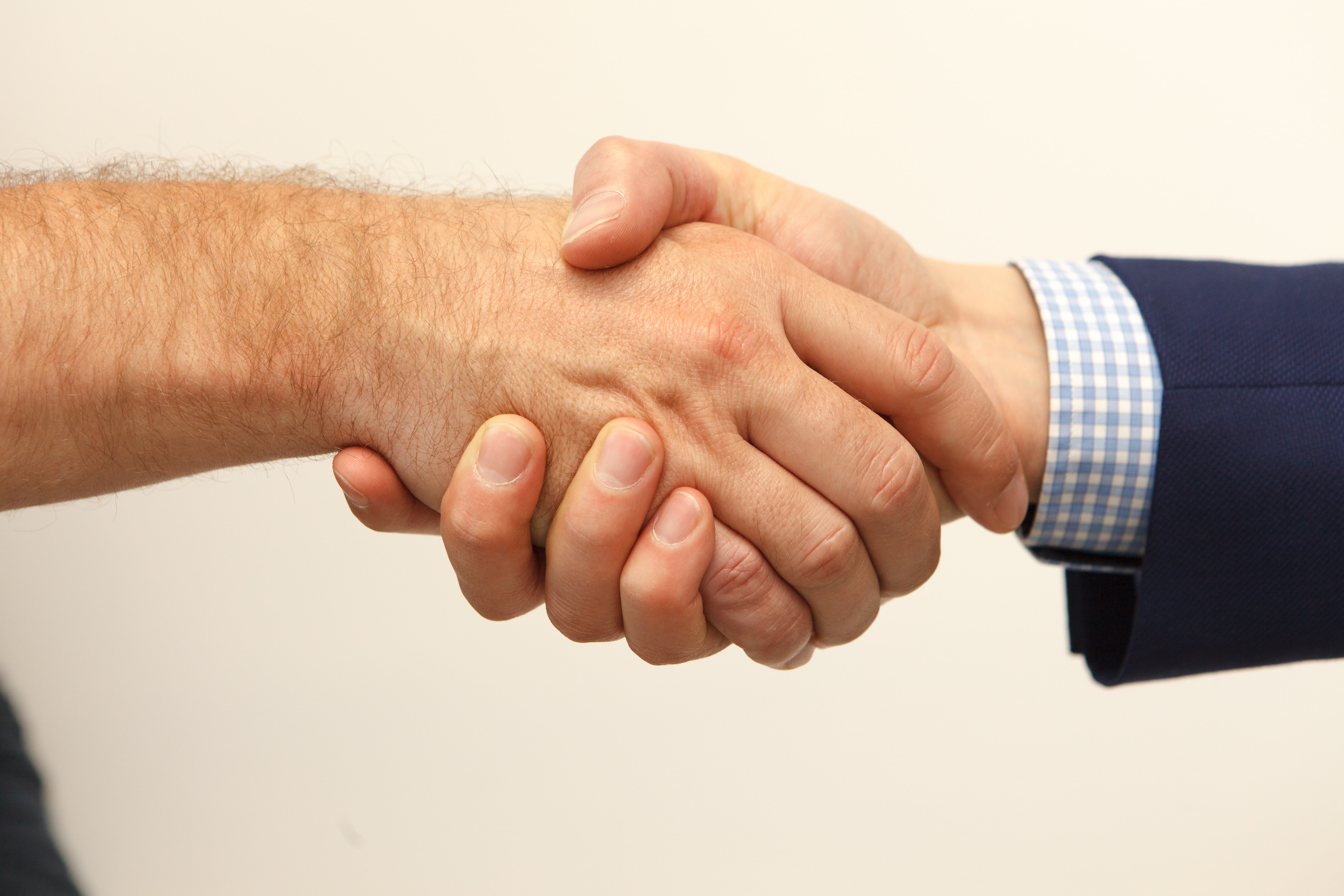 India's commitment to giving economic assistance to developing countries returns to its formation as an independent sovereign state in 1947. Despite its great struggle for growth after centuries of colonial control, India laid aside part of its scant resources to assist other developing countries. Regarding motivation, guiding principles, and methodology, India's approach to offering development and peacebuilding aid differs significantly from that of the DAC nations.
The primary motivation for India to participate in development assistance is an emotional and ideological desire to exhibit solidarity with other developing nations. The economic factor of access to the market for Indian products and natural resources for its expanding industrial sector became the additional impetus in the altered geopolitical and geo economic setting in the globalized globe. India needs a distinct support category for peace building since it rejects the concept. 
India's Humanitarian Assistance
The peculiarity of India as a provider of development aid is that it primarily benefited from support from Western nations and multilateral organizations. India, despite its problems, donated part of its limited resources to help other developing countries that had suffered from similar colonial exploitation and oppression. It provided development assistance to demonstrate its emotional and ideological unity with other poor nations. It had paid off handsomely since India could take the lead among developing countries and use moral influence to affect world politics during the Cold War. Its experiences influence the guiding ideas and methodologies for its development aid as a developing nation. 
With its recent economic growth and aim to lead the area, India has become more prominent in disaster assistance. While India has had significant success in achieving its goal of being the "first responder" in the region, it can further benefit from the goodwill generated by its aid: 
Improving internal procedures and increasing coordination with state governments, civil society, and other government branches; and 

eschewing a primarily bilateral approach and coordinating more through regional mechanisms or partnerships. Internally, increased collaboration between its numerous ministries, state governments, the media, and civil society would enable streamlining of operations.
India and Development Assistance 
India has been helping developing nations since its independence in 1947; referring to it as a new player in the world development scene needs to be more accurate. Despite facing development issues, India committed a portion of its limited resources to aid other emerging nations. It chose to share its knowledge and skills in development as an emotional and conceptual act of solidarity with other developing countries. India's initial development assistance was primarily offered through grants, multiyear loans, and technical help to its neighbors, including Nepal, Burma, and Afghanistan. For instance, in the 1950s, India gave "loans of almost 200 million rupees to Myanmar and 100 million rupees to Nepal."
India realized that a significant barrier to economic progress was a need for more skilled labor. India, therefore, prioritized enhancing the capabilities of other developing nations by providing financial aid for training programs and scholarships for higher education. For instance, India offered scholarships to students from Asian and African countries in 1949. Since then, India has contributed significantly to global development through scholarships and educational exchange. In addition to bilateral assistance for development between 1947 and 1964, India provided support through the multilateral Colombo Plan for Economic Development and Cooperation in South and Southeast Asia (Colombo Plan), which was established in 1950, and the Special Commonwealth Assistance for Africa Program (SCAAP), which was established in 1960. Moreover, it began funding the United Nations Development Program.
India's Increasing Participation in Humanitarian Aid
India's post-conflict contributions are mainly concentrated in three areas: the conflict and post-conflict period, natural disasters like earthquakes, floods, and tsunamis, as well as the aid for COVID-19. India has donated humanitarian help to Ukraine during the conflict, including provisions for children and medical treatment. India also offered assistance to Fiji after storm Yasa devastated the island. The nation has shown greater responsibility in aiding other countries experiencing crises.
India needed to distinguish between support for peace building and development, in contrast to the DAC (Development Assistance Committee) nations. The DAC nations concentrated on closing the "governance gap," particularly in post-conflict states, while India continued to offer support to reduce "capacity gaps." Geo-economic considerations have significantly impacted its development and peacebuilding assistance more than political and ideological considerations since its internal economic reforms and a turn towards the neoliberal policy paradigm in the 1990s. Its development aid shifted towards being more commercially focused with "tied credit."
Since the turn of the century, India has developed into a substantial source of development assistance, even though a sizable portion of its population remains in poverty. It is now part of the non-DAC group of countries, which collectively account for roughly 12 percent of overall aid. According to the International Committee for Red Cross (ICRC), in 2014, India's development assistance climbed from Rs. 134 million in 1990–1991 to Rs. 1.2 billion in 2012–2013. From Exim Bank's Line of Credits, it has expanded to Rs. 6.7 billion as of 2018–19 in grants, loans, and interest rate subsidies (LOCs). 
Principles for Help in Peace building and Development
The formation of India's guiding philosophy for its development and peacebuilding assistance was also affected by its emotional and ideological approach to dealing with underdeveloped nations. India's approach to development and peace building assistance has been influenced by a set of normative and operational principles markedly different from that of the DAC countries. India chose the phrase "development partnership" over "development assistance" or "development cooperation" in the era of globalization. India decided to refer to its connection as a development partnership rather than a donor-recipient one to highlight the egalitarian culture of involvement. Although the guiding concepts are not specified in one text, these are reflected in its administration of development assistance to developing nations.
Conclusion 
The distinctive concepts, techniques, and modalities of India's approach to development and peace building assistance draw attention worldwide. The DAC and non-DRC nations, including India, are working on parallel tracks to provide development and peacebuilding aid because they are wary of one another. It would be advantageous to see the differences as complements to meet the global concerns rather than seeing India's approach to providing development and peacebuilding aid as a challenge to the DCA's established frameworks. Instead of carrying on customary techniques of superimposing the economic and governance models of mature and high-income donors of DAC nations, they should draw some lessons from India's experiences of performing peace building and providing development assistance. 
India has demonstrated a different approach to promoting world peace and offering development aid. The benefit to underdeveloped nations is that they now have another source of assistance for development and peacekeeping. Instead of attempting to achieve consistency, the diversity in the field of development and peacebuilding support in the post-conflict states should be acknowledged.