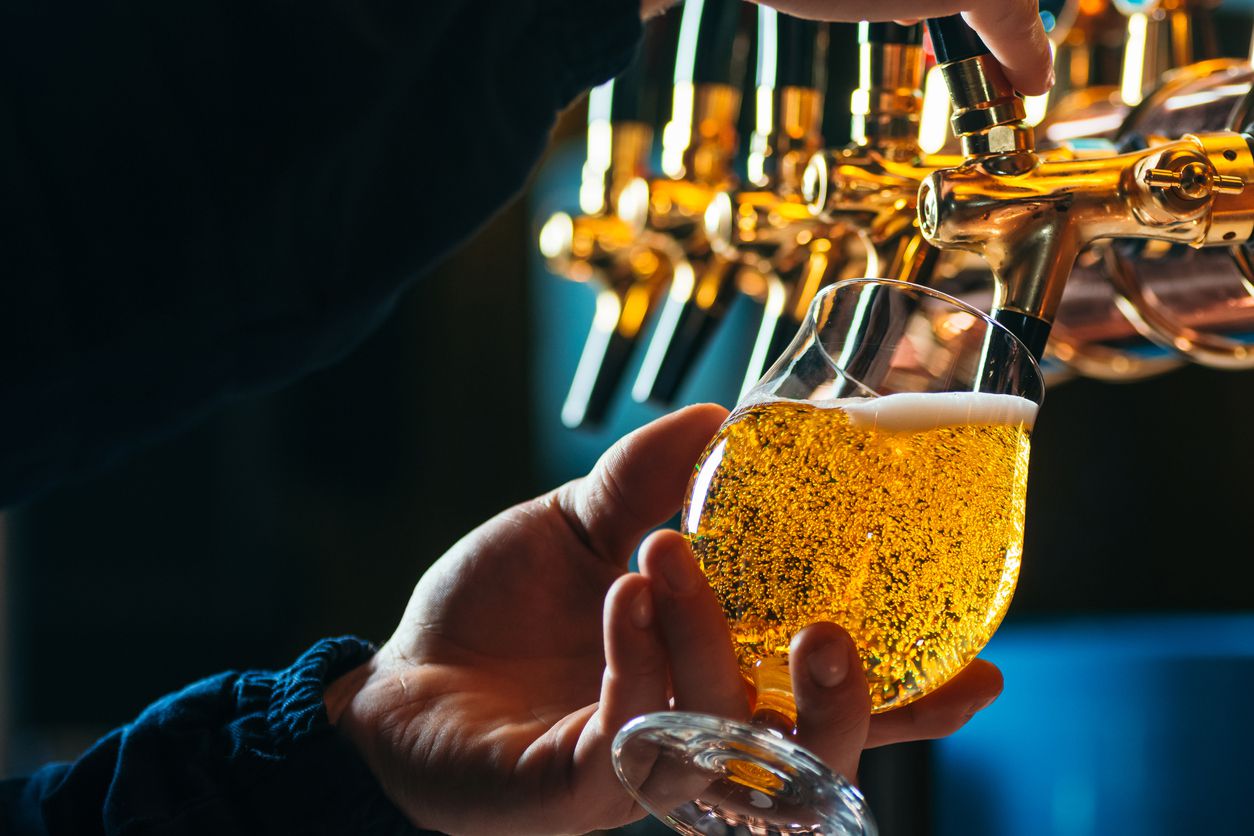 How did beer help in shaping civilisation? Can it be associated with breaking major taboos in India?
Someone said that nothing ever tasted better than a cold beer on a beautiful afternoon with nothing to look forward to than more of the same. That, someone, was right.
Over time, beer has become the most beloved beverage of all time, globally. But beer has not only been around from a few years or a few decades, it has been here since the Late Epipaleolithic era.
According to an article published in the Journal of Archeological Methods and Theory, examining potential beer-brewing tools in archaeological remains from the Natufian culture in the Eastern Mediterranean, it is concluded that brewing of beer was an important aspect of feasting and society in the Late Epipaleolithic era, between 12,500 and 9500 BCE.
Beer was thought to be so important in many bygone civilisations that the Code of Urukagina, often cited as the first legal code, even prescribed it as a central unit of payment and penance.
In India, alcohol was culturally seen as unethical but in the recent times, beer has been able to include itself in the list of daily consumed beverages in the country.
So does this mean beer helped in shaping the civilisation and breaking taboos? Let's find out.
The First Keg Party
Jefferey P. Kahn, a clinical Professor of Psychiatry at Weill-Cornell Medical College have argued oftentimes, that five core social instincts gave structure and strength to our primaeval herds. They kept humanity safely codependent with our fellow clan members, assigned us a rank in the pecking order, made sure we all did our chores, discouraged us from offending others, and removed us from this social coil when we became a drag on shared resources.
Therefore, it can be concluded that our ancient forebears cooperate, multiply, prosper and grow in terms of generations.
Kahn also says that these same lifesaving social instincts didn't readily lend themselves to exploration, artistic expression, romance, inventiveness and experimentation — the other human drives that make for a vibrant civilisation.
To loosen up from the daily intervention of these dilemmas, we needed something that could soothe the problems away from time to time. Something that provided our ancestors with a little break from everyday chores. That something came out to be beer.
Just like other animals, our ancestors would run across fermented fruit or grain and sample it. This unexpected and accidental discovery evolved into the first keg party. How? its still unknown. But it evolved vehemently, possibly, 10,000 years ago.
According to the current theory, grain was first domesticated for food. But scholars have found circumstantial evidence that supports that some early humans grew and stored grain for beer, even before they used it for bread.
Beer: A Communal Brew
When archeologists traced the origins of human civilisation, they found out that the communities centered on alcohol. The Göbekli Tepe site in southeastern Turkey, dated to more than 10,000 years ago, shows evidence of beer brewing at ancient feasting sites.
When people gather to make a toast or feast, they come together and form a community. Community and friendship are major factors in well-being and health. Not only that, these are matters of nessicity for almost all human beings.
With far less alcohol percentage than other drinks, beer is often said to be a drink of moderation. A 2017 study published in the British Medical Journal's BMJ Open found that while beer drinkers more often felt less energised and less amazing than people drinking liquor and wine, beer brings fewer of the downsides associated with excessive consumption.
In recent times, many people drink too much to curb above average social anxiety or panic anxiety. But excessive drinking only increases the problem. It leads to decivilising behaviours and encounters. It also slowly harms the body over time.
A part of beer's worthiness in ancient times was that its alcohol content would have been sharply limited. As far as the research goes, refinement of alcohol to higher concentrations begun only about 2,000 years ago.
There has been a long debate about the pros and cons of beer consumption. While on one hand, it is good for the heart, may improve blood sugar control. It is also known to contribute to weight gain, liver disease and alcohol dependence.
Normalising Beer consumption and breaking taboos in India
In India, beer hit the ground for the first time at the beginning of the eighteenth century. When the country was under British rule, the famous Indian Pale Ale was introduced for the employees of the East India Company.
Traditionally, in a culturally diverse country like India, alcohol consumption had different meanings. But all the cultures had one thing in common, alcohol consumption was considered unethical for women.
While on one hand, there are deities like Shiva, who glorify the intake of intoxicating drinks in Hindu mythology. Tribal folklore of the Rathwa Bhils of Gujarat considers alcohol a gift from God, meant to ease the inevitable pain of sorrows on the path to death. Adding the prescriptions of herbal wines for the treatment of specific diseases in Ayurvedic medicine.
On the other hand, there have been strong anti-alcoholism movements in India. Firstly, like Muslims, the upper-caste Hindus like Brahmins, traditionally stand against the consumption of alcohol. Secondly, throughout the Indian struggle for independence from the British, alcohol was been put forward as one of the major evils of the society. In the early twentieth century, the anti-alcoholism ideology gained a prominent momentum.
The perception of alcohol in the Indian society led to strict regulations on alcohol distribution and consumption and consumer's preferences for stronger drinks. In comparison to the international standards, beer consumption in India is very low.
But the beer sector has experienced strong growth in recent years. Over the time, the youth of India has almost shed the cultural taboos concerning alcohol and sided with the western culture of drinking.
With beer now being normalised in India and being considered as a regular beverage, the consumption of beer has increased drastically and broken major taboos in India.
According to the World Health Organisation (WHO), about 30 percent of India's population consumes beer regularly.
From a long time, women who consume alcohol have been portrayed in a bad light in both the reel and real life. But with the growing economic independence of women, they now represent one of the biggest growth sectors of India in the drinks section.
This not only concluded in alcohol acceptance, but it also contributes to breaking gender stereotypes and cultural taboos in the country.
Ultimately, beer's place in the development of civilisation and its contribution to breaking taboos deserves a hearty toast. As Benjamin Franklin allegedly said, "Beer is living proof that God loves us and wants us to be happy."
Brutal Assault on the Brazilian Government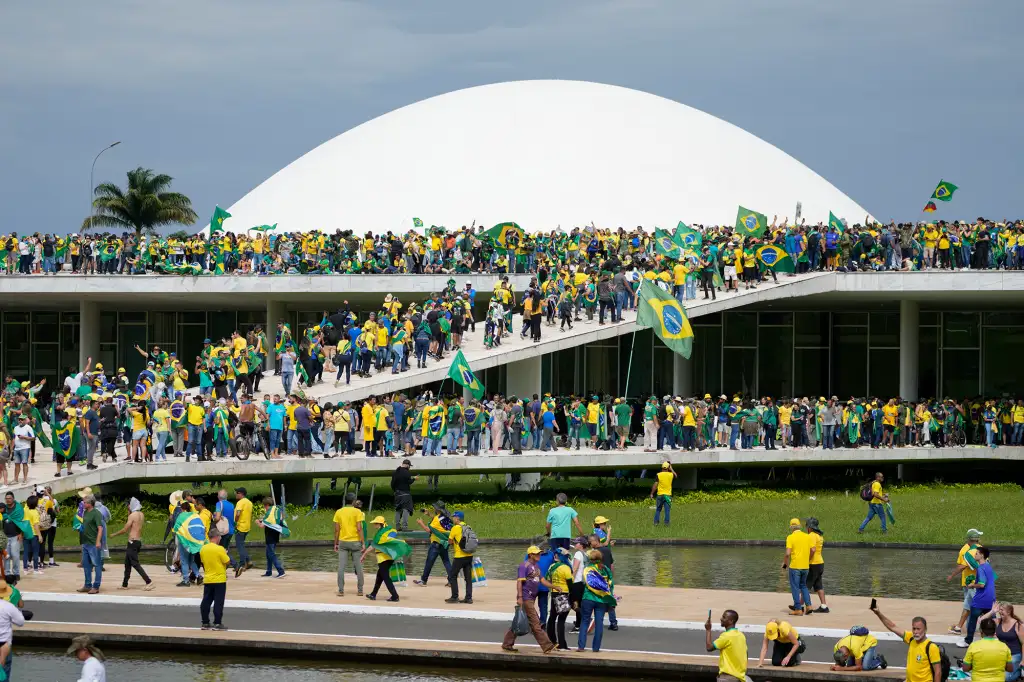 Many believed that thousands of Jair Bolsonaro's followers assaulted Congress, the presidential mansion, and the highest court in Brasilia on Sunday to start a military coup. Since President LuizInácio Lula da Silva triumphed in a closely fought runoff election on October 30, many Bolsonaro supporters have pleaded with the military to intervene. After a divisive campaign highlighting the country's bitter divisions, it was the most significant attack on Brazil's key institutions since the end of a military dictatorship and the return to democracy in the 1980s. Here is what you need to know about brutal assault on the Brazilian government.
Why was the election such a spectacular event:
This election was so dramatic because it depicted two enormous characters representing opposites in politics. Leftist Lula, a former labor union leader, is admired by those who credit him with putting policies in place that lifted millions out of poverty during his two terms in power from 2003 to 2011, but despised by those who see him as a symbol of corruption. In 2017, he was found guilty of corruption and money laundering and was given a nearly 10-year prison term. He was a 77-year-old cancer survivor who was released in 2019 following the adoption of a new detention policy by the Supreme Court. The Court later overturned his conviction on procedural grounds in 2021. Former army captain Bolsonaro, 67, has been hospitalized several times since being stabbed while campaigning in 2018. His supporters view him as a defender of traditional family values and a campaigner against corruption, which are crucial campaign issues in a predominantly conservative country. The president's opponents have referred to him as a far-right authoritarian and said he has promoted sexism, racism, and homophobia.
How did the vote count turn out:
Lula won the runoff election by a razor-thin margin of 51% to 49% over Bolsonaro. He entered office on January 1 with the promise of uniting a nation whose divides had, if anything, grown worse throughout the campaign. On the day Lula was validated, Bolsonaro supporters set fire to vehicles in the city's downtown area, and in late December, a device was discovered in a fuel truck close to the airport.
Why were Bolsonaro's followers calling for military action
Bolsonaro's supporters want the military to intervene because, during the election campaign last year, Bolsonaro and his allies spread a significant amount of false information and made snide remarks about the political process. When the country's long-established electronic voting system was attacked with unsubstantiated accusations by the then-president, his supporters began to question the validity of the results. Conflicts with the country's courts arose as a result. Even though his followers organized sizable rallies and spread conspiracies, Bolsonaro waited two days after the runoff to make an unclear speech and has never publicly admitted defeat.
After the election, What did his followers do:
In the days following the election, trucks were used to block roadways all around the nation before being removed on a court order. Then, in anticipation of a military intervention they believed Bolsonaro, who frequently talked favorably of Brazil's previous dictatorship, had hinted at in his rallies, crowds of supporters started to amass outside army headquarters across the nation. Even when Lula assumed power, hundreds still camped outside the bases.
What transpired in Brazil:
In Brasilia, On January 8, tens of thousands of rioters assaulted Congress, the presidential palace, and the Supreme Court, leaving a path of devastation with many clad in Brazilian flags or sporting the yellow and green national jersey. Historic structures were defaced, while journalists and police officers came under attack. The palaces' windows were broken by furniture being hurled through them. The doors to the closet where Judge Moraes' robes were stored were pulled off, and the justice's chairs in the highest court were thrown around. Videos online showed the vandals carrying the piece of wood bearing the justice's name as if it were a trophy. Several works of art were torn or scratched, including the well-known 20th-century painter Di Cavalcanti's painting Asmulatas.
What were people's responses to the attack:
Members of the military police began removing the rioters from the buildings after they had been free to wander for around three hours. It took another four hours for the attackers to leave the area. While in Sao Paulo to assess the effects of the recent torrential rains, Lula delivered an enraged address in which he demanded immediate intervention in the Federal District government. He accused Bolsanaro of being the reason for the disturbance and pledged to punish anyone who took part or helped finance it. After clearing the premises of the rioters, Bolsonaro denounced the "depredations and invasions of public facilities, but claimed that the incident was comparable to acts done by the left in 2013 and 2017. Both of those years saw sizable but significantly less violent public demonstrations. Bolsonaro denied Lula's accusation that he was complicit. Moraes also ordered the removal of the encampments in front of the army headquarters, which resulted in around 1,500 arrests, and suspended the Bolsonaro-supporting governor of the Federal District for 90 days at the same time.
Numerous inquiries started practically right away, and more are currently being explored. The Federal District's civil police kept track of the several people detained following the riot. The federal police and the federal highway police are looking into who may have helped Bolsonaro's supporters set up camp in front of the army headquarters for such a long time, as well as the funding of the buses that transported rioters from other states to Brasilia. To receive information about people accountable for the turmoil on January 8, the Ministry of Justice set up a dedicated email account. The municipal and federal governments are conducting internal investigations to look into potential collusion between the security officers and the vandals. It's being discussed to launch a congressional investigation in February.