Pakistan is the world's third most dangerous country for women, according to a 2011 expert poll conducted by the Thomson Reuters Foundation Poll. It noted the over 1,000 women and girls killed in "honour killings" every year, as well as the fact that 90% of Pakistani women are victims of domestic violence.
The predicament of Pakistani women is often associated with religious persecution, but the reality is far more nuanced. In strictly patriarchal nations like Pakistan, a particular worldview is profoundly instilled. Poor and illiterate women must fight for basic rights, recognition, and respect on a daily basis. Even though these women are typically the breadwinners for their families, they must live in a culture that defines them by the male roles in their lives. In Pakistan, women's position varies depending on their social level and geography. It is mostly determined by socioeconomic development disparities. Women's standing has been greatly influenced by patriarchal and cultural practices. The quest for equal rights and to close socioeconomic gaps dates back to Pakistan's founding. Fatima Jinnah, a notable leader, founded a women's movement to combat the avaricious situation among women. Nonetheless, the country's scenario vociferously admits the worst state of women, as well as the country's developmental stage.
There is a reason why the impoverished are unable to educate their children; they simply cannot afford it. It's not that they don't want to learn; it's just that they can't. If you're poor and illiterate in Pakistan, you're just waiting for your life to expire; each day is spent trying to find the motivation to live.
"My parents tell me to leave and to work it out with Farooq as they believe a divorced daughter is a burden even though our home runs on my income. In our culture, women look best in their homes with their husbands. Parents feel weighed down when they return home. I never belonged in my own home or my husband's home. I want a new beginning; I want to show all those people that hurt me that I can create a whole new life on my own; if not for myself, then for my children." – Salma, age 39 ( Source:  The Atlantic)
Two guys raped a mother driving her two young children on a highway after she ran out of gas a few years ago, and one of Pakistan's most senior police officers accused her for soliciting the assault by driving at night. A storm of protest erupted, drawing national attention to gender-based violence, including attacks on transgender women.
The highway attack was one of several crimes that have re-ignited a national conversation on gender-based violence that has mainly remained reactive in nature over the years. The government passed a new anti-rape code, guaranteeing harsher punishments for perpetrators such as chemical castration and faster rape prosecutions in special courts. Similarly, the increase in violent attacks on women during COVID has prompted calls for national hotlines, shelters, legal assistance, and psychosocial care for victims. Despite how important these steps are, the country's response still fails to go beyond reaction to prevention by addressing the causes of violence against women.
Women's exclusion from Pakistan's social, political, and economic institutions is a structural cause of unfairness that puts them at risk of violence. Girls and women have a literacy rate that is 22% lower than men. Women make up 49% of Pakistanis, yet they only make up roughly 22% of the labour force and receive only 18% of the country's GDP. Only 5% of senior leadership positions in the economy are held by women. Women vote far less frequently in both rural and urban areas, and they make up barely 20% of the legislature. Women make up less than 2% of the police force, and they are disproportionately underrepresented in the country's higher courts.
Financial dependency on dads, brothers, or husbands is a major factor of women's vulnerability to violence. Women are assigned all household responsibilities by tradition, and they are discouraged from working outside the home. Women are excluded from both the official and informal economies by unfriendly work settings and public spaces. The few women who do work primarily operate in the informal economy, where earnings are pitiful and economic vulnerability to exogenous shocks such as the pandemic is greater. Men's monopoly on household money and assets, combined with the assumption that women must suffer violence in order to keep the family together, makes women not only more vulnerable to violence but also unable to flee it.
The patriarchal beliefs of Pakistani society exacerbate these gender discrepancies. These ideas invariably pervade political and state institutions. The blame of the lady raped on the highway by a police official demonstrates the systemic misogyny that pervades state institutions and the political milieu. As a result, despite the fact that federal and provincial governments have passed laws prohibiting child marriage, workplace harassment, domestic violence, "honour" killings, and acid assaults against women, these laws are routinely ignored.
The Way Forward
In Pakistan, a broader shift in gender perspectives is thus critical—a goal for which the Aurat March has been rallying men and women since 2018. While the Aurat March has focused on organising individuals from marginalised groups such as low socioeconomic groups and religious minorities, it has only been held in a few cities. It has struggled to gain traction in rural areas, where gender disparities are even more pronounced.
Female empowerment is slowly but steadily gaining traction in Pakistan, thanks to piecemeal legal reforms. Every day, you'll come across remarkable ladies. Employers who are sympathetic, as well as other women who have fared better, may provide safety and aid. Women's empowerment is promoted by NGOs and philanthropic groups, however, not all women take advantage of these resources. They are afraid of upsetting their husbands, attracting unwelcome attention, or jeopardising their families' honour, or they are just unaware that help is available. Many women are too uninformed to know their rights, with female literacy at 36%.
Uber Story: Why does my driver insist on being paid in cash?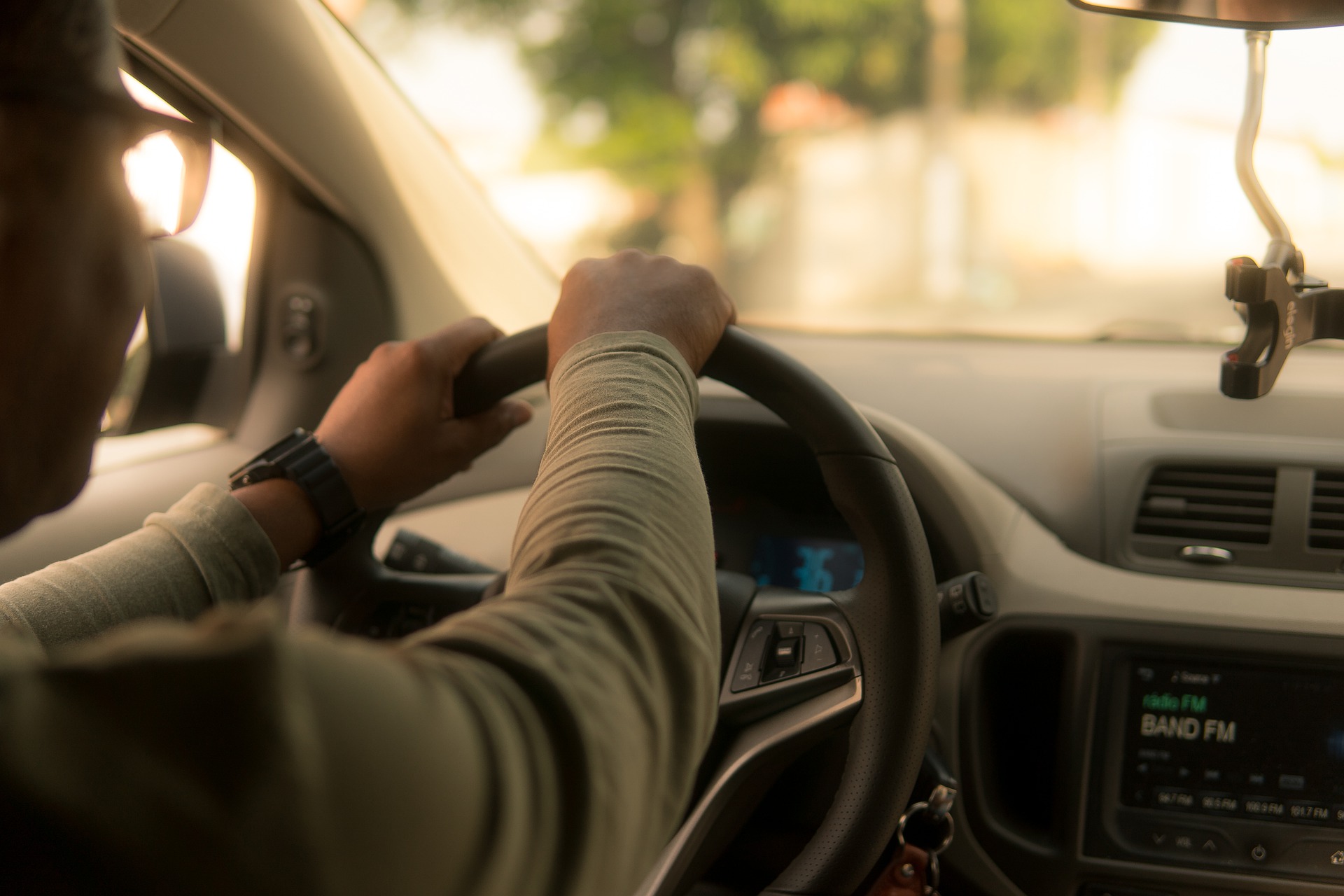 When Uber first launched in India in 2013, there was no commission and the driver kept the entire fare. However, a lot has changed since that time. "When I first started driving for Uber, the commission was roughly 5%." It was raised to 15% a year later, and it is now close to 35 per cent, sometimes even higher," a driver was reported as saying.
Because of the increase in commission, drivers now make significantly less money than they did a few years ago. This is one of the main reasons why more and more of them are requesting clients to cancel rides on the app in order to avoid paying the 35 per cent commission that Uber takes on every journey completed through its app. Ola and Uber's drivers have long struggled to make enough money as a result of this high commission system. The pay has been steadily decreasing. During the early days of Uber in India, a driver could make close to Rs 1 lakh in a month. Earning even Rs 30,000 today, on the other hand, appears to be a monumental undertaking.
But something more significant happened in India seven years ago, at the peak of Uber and Ola. Early drivers provided free word-of-mouth promotion for the two companies, resulting in more drivers joining the platforms. Many of these drivers had never owned a car before, and in order to join the company, they took out a loan to purchase one. However, when revenues decreased, paying monthly instalments became increasingly difficult. Rising fuel and natural gas prices, as well as a devastating epidemic, have only made things worse. 
One of the main issues these drivers face today is repaying their loans. According to a survey published earlier this year by Inc42, Ola and Uber lost over 30,000 cabs as a result of drivers' inability to make monthly payments. Drivers must pay for gasoline, insurance, automobile repairs, and loan repayments with their own money. The recent increase in gasoline prices, combined with Uber and Ola's ever-changing incentive structure, has resulted in a significant drop in hourly rates for drivers compared to pre-pandemic times.
The drivers of Ola and Uber are not the only ones who are protesting against the tech businesses for which they work. Workers employed by practically every major platform firm, including Swiggy, Zomato, Urban Company, and Amazon, to mention a few, have raised their voices against what they perceive to be exploitative working conditions this year. Due to their 'independent contractor' status with these organisations, they do not receive the same basic benefits as their workers.
Many of us are fed up with Uber drivers cancelling our rides when they inquire about our destination. It happens all the time, leaving us stranded at home or at work, waiting for a ride. That is no longer the case since cab-aggregator Uber has implemented new steps to reduce cancellations.
Uber Technologies Inc. (UBER) is a digital platform that uses its vast network and technology to move people and commodities from one location to another. Its mobility business offers ride-hailing services, its delivery company offers food, groceries, and other delivery services, and its freight business offers freight shipping services. The Uber platform connects consumers and businesses who require these services with people and businesses who can supply them. As a result, it's critical for Uber to keep both its drivers and riders pleased.
Uber has established new guidelines to address the issues that both riders and drivers have complained about after receiving dozens of complaints from customers and even drivers. Several passengers around the country have complained of drivers cancelling rides shortly after asking for their destination or failing to turn on the air conditioner in the sweltering heat, or even demanding additional fees to turn on the air conditioner in the cab. Meanwhile, drivers have expressed their dissatisfaction with their pay as a result of the country's growing fuel expenses.
Furthermore, everyone's needs in terms of payment mode or cycle are unique. At an Uber advisory council meeting, drivers expressed their need for increased payment options. Uber now displays the manner of payment (cash or online) to drivers before the ride begins. This gives the driver the option of taking a cash-only ride if that is what they require. The company has now implemented a daily pay method for drivers, making the cash or online decision redundant. Trip earnings from Monday to Thursday will be credited to drivers the following day, while earnings from Friday to Sunday will be credited on Monday.
The majority of cab drivers in the country prefer to be paid in cash, thus you may encounter an incident where the driver has inquired as to whether payment would be made online or in cash. This is due to the fact that cab aggregators take a long time to distribute money to drivers. As a result, drivers prefer to be paid in cash because they will have cash on hand. Alternatively, if the payment method is online, the driver either cancels the ride or requests riders to cancel the ride and pay him in cash the amount displayed on the app.
Uber considered this and adjusted the way a driver is compensated. The ride-hailing app will now display the form of payment to drivers, indicating whether the fare will be paid in cash or whether the consumer has chosen to pay with a card or another online payment option. Also, if a driver chooses the online payment option, they will be paid daily from Monday to Thursday, and their profits will be credited to their account on Monday from Friday to Sunday.
To address the issue of drivers cancelling rides, Uber will now display the destination for drivers to determine whether or not they wish to accept the ride before accepting it, rather than cancelling it after asking the rider for their drop location. According to the corporation, the feature is already available in 20 cities and will be expanded in the following days.
In addition, Uber claims it will communicate with drivers to maintain the quality of service during the ride in order to decrease cancellations and to discourage drivers from demanding extra money for any service, such as turning on the air conditioner in the cabs. Meanwhile, in response to rising fuel prices, Uber has boosted its fares by an average of 10-15% across the country. The company would compensate drivers for taking rides that take them far from their current position, reducing the number of cancellations.