A survey jointly conducted by The Federation of Indian Chambers of Commerce and Industry (FICCI) and Indian Angel Network (IAN), to study the 'impact of COVID-19 on Indian Startups' revealed that 70 percent of businesses have been impacted, while some even shut their operations.
A total of 250 startups and 61 incubators took part in the national survey conducted by the FICCI and IAN to understand the COVID-19 impact on the start-ups.
A total of 33 percent start-ups asked investors to pause their decisions while 10 percent of start-ups claimed that their funding deals with investors are pulled back citing the reason for economic uncertainty triggered by the pandemic. It shows the Covid impact on startups India.
"70 percent of start-ups said that their businesses have been impacted by the on-going pandemic COVID-19. 12 percent of the start-ups have shut their operations and 60 percent are facing disruptions to operate", FICCI said.
According to the survey, only 8 percent of startups received funds in line with the deals signed prior to the pandemic. This decrease in funds affected existing orders as business development and manufacturing activities were forced to be halted.
Now companies are waiting for support in the form of tax relief and other relief packages. Expecting purchase orders from the centre and state, they are hoping for monetary support in the form of grants, soft loans, or payroll grants.
The released report reveals that 44 percent of the incubators who participated in the survey said their operations have been affected by the COVID-19 pandemic. These incubators are now supporting their companies by providing virtual platforms to continue their interactions with mentors, investors, and industries amid the ongoing pandemic.
Cash reserves are an important aspect of running a business during an unprecedented crisis. The survey found out that 22 percent of start-ups have enough cash reserves to run their operations for the coming 6 months.
The scale of impact on big, medium, and small startups is huge as 66 percent of start-ups plan to cut down their operational and other important costs.
Under such bleak situations, many companies plan to layoff employees and also cut salaries, while some have already implemented pay cuts. Close to 30 percent start-ups said in a survey that they will have to lay off employees if the lockdown in their states is extended further.
Many companies who do not plan layoffs already initiated salary cuts amid the lockdown. According to the survey, 43 percent of the start-ups have already implemented salary cuts in the range of 20-40 percent during the period of April-June 2020.
The survey said that 96 percent of investors believe that the ongoing pandemic affected their existing investments. Besides, 92 percent of investors maintained that they will invest at a low scale in startups for the next six months.
When asked about investment in new ventures, 59 percent said that they would prefer to continue to work on their existing investments. While 41 percent expressed interests of trying new deals for investment.
During the pandemic, the health care sector, e-learning sector, Fin-Tech, Agri grew at unprecedented rates, which attracted more investors. A total of 35 percent said they are now looking to invest in these start-ups.
This situation fears the fall of start-up valuation by 40 percent which will affect their hopes to raise new funds. In the last few months, prominent Indian unicorns such as Swiggy, Udaan, Zomato, Uber, Paisabazaar, and other startups have announced salary cuts, and some laid off many employees in order to increase their capital.
Lessons for Taiwan from the Russia-Ukraine War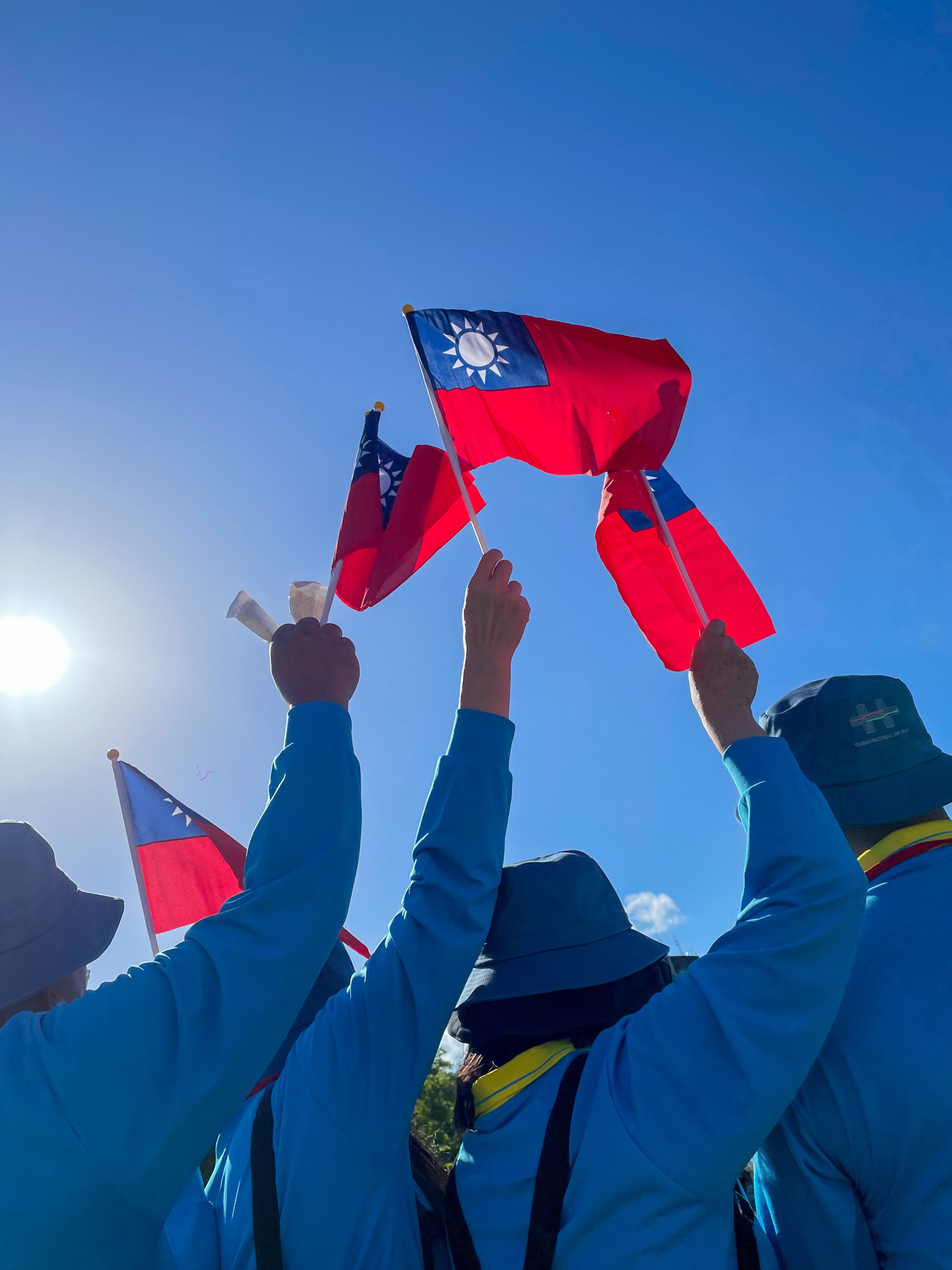 There is no doubt about the fact that the recent vicious invasion of Ukraine at the hands of Russia has sent the whole world in a flurry of serious thoughts, stress, anxiety, panic, and shock. Numerous small countries are constantly in a state of fear that the actions akin to the Russians on Ukraine, can be replicated on their soils as well. Seeing the devastations that Russian bombs and missiles have wrought upon once-tranquil Ukrainian cities have made instigated Taiwan to become more alert and vigilant against the potential threat, China. Having a similar motive as that of Putin, the Chinese Communist Party also seeks to annex Taiwan, despite having never ruled it, and eliminate Taiwanese identity. Many Taiwanese, drawing inferences from Ukraine's current reality as something that could befall their homeland, have resorted to planning to secure citizenship elsewhere while a few of them are determined to stay and fight. This determination and willingness to fight against the mighty China, who for the record hasn't fought a single war since 1979, has gained robust momentum since the Ukrainian government, civil society and diaspora have responded to Russia's onslaught with gusto. While the military preparations are at play, Taiwan can learn much more effective lessons in the areas of public diplomacy, representation at the UN, strategic communications, cyber defense, etc.
Public Diplomacy
Public Diplomacy and global representation have played a vital role for Ukraine in keeping its side and presenting its piece to the whole world. The words or dialogue in response to heavy missiles and bombarding may appear to be insignificant but have rather landed huge global support and also laid the foundation for newer strategies and plans. Furthermore, President Volodymyr Zelensky's entertainment background has also been a key influencer in projecting the serious image of Ukraine's dire condition to other democratic nations. The regular tweets and Instagram updates of the foreign calls with other democratic counterparts have pressed the big democracies in the world to lend their support and leaders to chalk out defense plans. The idea of putting and publicizing every small update and discussion out on social media in front of domestic as well as global audiences has not only inclined the world towards Ukraine but has also pushed Russia into the palisade.
The Public diplomacy technique has resulted in many welcome visits from several EU and NATO member governments to Ukraine during the invasion to signal support on the international stage. Furthermore, the Ukrainian society has also showcased the ideological conflict as a battle between autocracies and democracies to bind together and build more support with other democratic partners globally. The Ukraine government has also pushed its Twitter stint up a notch by categorically tagging the Chinese administration in their tweets and invariably asking them to clarify their stance on the whole matter between Russia and Ukraine to reflect that upon other democratic states as well. Taiwan therefore, must pursue, adapt and incorporate these creative tangents of public diplomacy via social media to build more goodwill with democratic partners the world over as desperate times call for desperate measures.
Strategic Communications
The Ukrainian government and its foreign allies didn't just get hyper-active during the invasion but were exceedingly and remarkably transparent even during the onset of the war. The government did not shy away from using its intelligence agencies in the lead-up to and throughout the invasion, shedding light on Russia's motives. The news of Russia setting up troops along the boundaries of Ukraine was already out in the open thanks to the United States Intelligence officials. The US while addressing several outlets also actively denied and negated Russia's false pretexts and claims made in furtherance of justifying the invasion. Under the US's umbrella shade, Ukraine's government social media accounts have also worked in pursuance of mobilizing support and international sympathy. This strategic coordination amongst democratic countries in turn resulted in a unified front in terms of security arrangements, sanctions, and export controls. The key aspect here for Taiwan to draw inference from is the way Ukraine has managed to bust its classified top-intelligence agencies' protocol to put it in its crude form to the outside world. The narrative, though very unusual, can extend to a great deed in the events of hostilities with China and possibly can yield better results. Therefore, Taiwan officials must eye to build international coalitions and foil Chinese intelligence activities.
Cyber Defense
The only place where Russians could not impose their brute force was the cyber hub. The Ukrainian government and the whole civil society built out several mechanisms to protect critical infrastructure from cyber intrusions carried out by Russian military-affiliated hacking groups and organizations. These groups are not independent but rather well funded by foreign countries and therefore have been able to take down several Russian government websites ever since the invasion began. For instance, one of the ad-hoc mechanisms, the IT (Information Technology) Army now has more than 400,000 members actively working there, which have valiantly taken down the Belarusian railway network, Russian banks, and financial institutions, and even Russia's Federal Security Service, FSB. For Taiwan, it is necessary for the government to encourage and promote ethical hacking and further reach out to Taiwanese hacktivists abroad, to shore up protections for their critical infrastructure and attack Chinese websites in course of a Chinese invasion.
Taiwan's ongoing preparation
Taiwan has drawn up significant inferences from Ukraine's colossal damage, especially concerning dealing with human traumas. For instance, a Taiwanese doctor Wang Tzu-Hsuan, a women surgeon in a typically male-dominated field in the state has decided to stay back and further educate medical officials about the incoming threat of hostile events. She has decided to diversify and broaden her medical skills from her usual thyroid, liver, pancreatic and intestinal surgeries to include trauma- namely bullet and shrapnel wounds. Although, gun and bomb violence are almost non-existent in Taiwan now that the Russian-Ukraine war is on the song, the threat from China has concretized even more. Wang has, therefore, approached local groups to devise and design ways to prepare a generation of surgeons who have never experienced war for the realities of conflict.
Along with individual concerns, the Russia-Ukraine war has also set political discourse ablaze. Taiwan politicians are using the war to rationalize their views on China. While the ruling party headed by Tsai Ing-wen justifies its 5 years of buying weapons from the US, the opposition party, on the other hand, has accused the ruling party of its on-and-off frenemy with the Communists over the past century. Furthermore, the former commander of Taiwan's military has called for the formation of a territorial defense force to deter China's ambition.
Conclusion
While Taiwan eyes to incorporate significant learnings from Ukraine, China is already learning from the mistakes that Russia committed. The current invasion is reduced to a double disaster for Russian President Putin as he faces serious economic sanctions from global whilst having a poorly performing military resting in the attic. The Chinese Communist Party has also experienced such situations in the past as well and therefore it is very unlikely that Beijing, in today's time and age would reiterate the Russian footsteps. Therefore, is actively looking and deliberately working to fix many of the problems and minimize the risks currently plaguing Russia in Ukraine. While China's economy and army both are larger and more diversified than Taiwan's, overestimating their role in a situation of hostility or 'war' would be akin to getting off on the wrong foot. The same kind of unabashed overconfidence is what overweighed on Russia. Russia's air-ground coordination simply ceased to have any effect as Russian forces showed extremely risk-averse tendencies in the air. Russia also struggled with logistics, especially concerning the military supply in Ukraine.
Given the wave of battles between autocracy and democracy, countries like Russia and China pose a significant threat to smaller democracies like Ukraine and Taiwan. Therefore, to protect, preserve and uphold the essence of democratic sovereignty in smaller and united democratic territories, nations of a common system of governance need to come together and share vital information, strategies, and ideas to keep themselves afloat and often come out victors in course of war and hostilities.