The Golden Triangle – Stairway to Drug Trafficking in Southeast Asia
The Golden Triangle, a safe passage for drug trafficking in southeast asia , is the region where the boundaries of Thailand, Laos, and Myanmar converge at the confluence of the Ruak and Mekong rivers. The term "Golden Triangle" is frequently used in a broader sense to refer to a region that spans the mountains of the three neighbouring nations and is roughly 950,000 square kilometres (367,000 sq mi) in size.
Since the 1950s, it has been one of the world's main opium-producing regions, along with Afghanistan in the Golden Crescent. Until the early years of the twenty-first century, the Golden Triangle was the primary source of heroin production in the globe. Today, Myanmar and to a lesser extent Laos are the countries that generate the majority of the opium in the region.
After Afghanistan, Myanmar is the second-largest producer of opium in the world, contributing about 25% of global output and being a member of the Golden Triangle.
Origin: Drug Production in South East Asia
When the Chinese Communist Party took control, they forced ten million addicts into treatment, killed traffickers, and planted new crops in opium-producing areas. Opium production consequently moved towards the Golden Triangle region, south of the Chinese border. Since the Konbaung dynasty around 1750, small-scale opium has been produced in Myanmar, primarily for export.
The Kuomintang in Burma (KMTChinese)'s troops served as the forerunners of the Golden Triangle's private drug army. The Kuomintang seized control of the border regions in 1949 after hundreds of the defeated Kuomintang troops crossed the border from Yunnan province into Burma, a country with a weak government. The KMT transferred almost all of its opium south to Thailand.
The majority of Burma's opium was produced in the KMT-controlled territories, and the change in KMT policy gave them more power over the opium trade there. Furthermore, by the early 1950s, Communist China had essentially given the KMT troops in the Shan State the opium monopoly by eliminating illegal opium farming in Yunnan. Local ethnic Chinese people, as well as people in Yunnan, China, and other parts of Southeast Asia, were the main users of the drug. They imposed a high tax on the opium cultivators and forced the nearby peasants to provide them with food, money, and recruits. The farmers were compelled to boost their output as a result in order to survive.
Production and Distribution of Methamphetamine
The greatest methamphetamine production region in the world is thought to be the Golden Triangle, more especially the Shan State of Myanmar. Methamphetamine production in East and Southeast Asia appears to have moved into the lower Mekong region as evidenced by growing signs of an increase in activity within and around the Golden Triangle and a corresponding decline in the number of production facilities demolished in other areas of the region. Over the past ten years, methamphetamine seizures have steadily increased across East and Southeast Asian nations.
Authorities in Myanmar reported Asia's biggest drug operation in Shan State in April and May 2020. This operation was thought to have involved 193 million methamphetamine tablets, hundreds of kilogrammes of crystal methamphetamine, some heroin, over 162,000 litres and 35.5 tonnes of drug precursors, high-tech production machinery, and numerous staging and storage facilities.
History of Drug Trafficking in Southeast Asia
After Afghanistan, Myanmar is the world's second-largest producer of illicit opium, and since World War II, it has played a vital role in the global drug trade. The United Nations Office on Drugs and Crime estimates that opium was grown on 430 square kilometres (167 square miles) of land in Myanmar in 2005.
Yangon celebrated the capture of drug kingpin KhunSa's Mong Tai Army in January 1996 as a significant victory in the war on drugs. The overall anti-drug effort is nevertheless hampered by the government's lack of willingness and capacity to confront significant narcotrafficking organisations as well as its lack of serious commitment to combat money laundering. The majority of the tribes who cultivate the opium poppy in Myanmar and the Thai highlands are subsistence farmers.
As production of crystalline methamphetamine and Yaba tablets has increased, including for export to Australia, New Zealand, and other parts of East and Southeast Asia, the Golden Triangle has emerged as one of the world's top regions for the manufacture of synthetic drugs, particularly methamphetamine.
Laos Police Make One of its Biggest Busts, Seizing Meth Pills
Authorities in Laos have made the third-largest methamphetamine haul they have ever made, seizing 33 million tablets and 500 kilogrammes (1,100 pounds) of crystal meth. The massive bust followed the discovery of 200,000 tablets in a truck that was halted at a checkpoint in the Bokeo province in the northwest. That deed made a trafficking organisation and its schemes known, which led to the much larger seizure once the driver was questioned.
The vehicle was halted close to the Kings Roman Casino, which is situated in a Laos special economic zone that runs essentially independently of the country's laws. Such areas can be found in the close-by Laos, Myanmar, and Cambodia, all of which have lax law enforcement and have experienced problems with organised crime.
When police in the same region of Bokeo confiscated more than 55.6 million meth pills in a single raid, coupled with roughly 1,500 kilogrammes (3,300 pounds) of crystal meth, it was Laos' largest narcotics seizure and one of Asia's largest as well. Bokeo was the site of the second-largest meth pill seizure in the nation, which occurred in January. Methamphetamine is simple to create, and it has replaced opium and heroin as the main illegal substance consumed and exported throughout Southeast Asia. The Golden Triangle region, where the borders of Myanmar, the primary producer of methamphetamine, Laos, and Thailand meet, was historically a significant opium production region and housed many of the labs that turned it into heroin.
Years of political unrest have essentially rendered Myanmar's frontier regions lawless, leaving them open to exploitation by traffickers and makers of illegal drugs. Bokeo, which has borders with both Myanmar and Thailand and is traversed by the Mekong River, serves as a hub for the drug trafficking in southeast Asia
What to Anticipate from Twitter Going Forward Now that Elon Musk is in Charge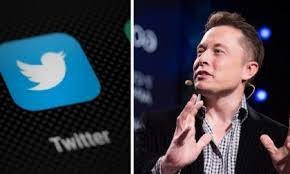 Elon Musk now formally owns Twitter, which may have been one of the most dramatic, turbulent, and complicated purchases in corporate history. The $44 billion acquisition appears to have been finalized, enabling Musk to avoid a legal dispute with the social media juggernaut and meet the deadline set by a Delaware court judge. Parag Agrawal, the CEO of Twitter, Ned Segal, the CFO, and VijayaGadde, a senior legal and policy officer, reportedly left on 22nd October2022. What comes next is the question at hand.
One thing stands out as certain:Twitter, as we know it, is set to undergo significant change. Musk, who prides himself on being an advocate for free speech, has publicly criticized the company's vetting of violent or bigoted content. As well as some prominent permanent bans being lifted, former President Donald Trump is expected to be allowed back if he decides to rejoin the platform.
Musk hasn't been very clear about his plans for the dominant social media platform in public, but on Thursday, he claimed that a lot of the rumors about the site's future were inaccurate.
According to media sources from the last week, Musk has threatened to slash the company's personnel to zero. According to The Washington Post, Musk wants to reduce the staff by about 75%, from 7,500 to 2,000 and has plans to do so. This might have a significant impact on the organization's capacity to watch out for child pornography, misinformation, and attempts by foreign operatives to influence free elections and public opinion.
Since taking over as CEO of Twitter a week ago, Elon Musk has implemented a number of changes, including layoffs, $8 for blue tick, content council, advertising, the home page, etc. at the microblogging platform.
Here are a few other changes that we may see:
Lay Offs: CEO ParagAgrawal, CFO Ned Segal, and head of policy and legal affairs VijayaGadde were among the senior executives ousted by Musk. According to internal plans examined by Reuters, layoffs are expected to affect 3,700 employees or almost half the total. Elon Musk, the CEO of Twitter, defended the company's big layoffs on Friday by claiming that a large number of advertisers withdrew as a result of the company's 50% staff layoffs. He also claimed that protestors are 'trying to kill free expression in America.
Dollars 8: Twitter will now charge $8 for tick Blue, which includes lengthier videos and audio posts as well as verification priority in responses, mentions, and search. He has tweeted several times in favor of the most recent initiative to sell blue ticks to those who can buy them. According to him, Twitter will no longer be dependent on advertising thanks to the subscription fee, which will provide it with "a revenue stream to reward content creators."
Advertisers: Corporate advertisers in large numbers paused their campaigns and separated themselves from Twitter. Among them are General Motors, General Mills, Audi of America, Mondelez International, the manufacturer of Oreos, Pfizer Inc., and Ford. Musk stated that he wanted Twitter to be "the most respected advertising platform" in a message to advertisers.A number of marketers have stopped using Twitter. Since Musk took over Twitter last week and implemented significant changes, including content control, businesses are under increased pressure to determine whether to continue investing in the platform.
Regulation of the content: Elon Musk stated that the organization would create a content monitoring council with "widely different perspectives." All decisions pertaining to the major material would be made by the council, he had stated, and accounts won't be reinstated prior to the council's meeting. According to a series of tweets from the company's head of safety and integrity, the social media platform's content moderation tools are still available. Following the billionaire Elon Musk purchase of the business, Yoel Roth, head of safety and integrity, tweeted to reassure customers and advertisers.
Pay Per View: It has been said that Elon Musk is looking at the possibility of letting users publish video content behind a paywall. In other words, Twitter was working on a feature that would allow anyone to submit films and charge others to view them, with the firm collecting a portion of the money. The introduction of edit button:Before he made his offer for the business, Musk was a vocal supporter of the edit button, asking his followers if they agreed. Musk hasn't talked much lately about the edit button, but it might be one of his first steps given that the firm already unveiled its version of the tool, but only for users who have a $4.99-per-month Twitter Blue subscription. (They did, with 73.6% of the 4.4 million people who voted saying yes.)
Homepage: The CEO of Tesla asked that users who visit Twitter's homepage while logged out be sent to the Explore page, which displays the most popular tweets and news stories.
Vine Relaunch: On Twitter, Musk posted a poll asking people if they thought Vine should be brought back. Seventy percent of the roughly five million participants replied "yes." He has given Twitter engineers instructions to begin work on a Vine relaunch that might be completed by year's end.
Although it is still too early to make a judgment, taking Twitter private might lessen the transparency and scrutiny that inevitably come with being a publicly traded corporation. The veil of secrecy that comes with being a privately held firm as well as the inherent irreplaceability of social media platforms call for a more extensive and complex system of checks and balances, as well as significantly greater openness and accountability.Especially if a conflict of interest is a possibility. Since Musk has referred to himself as an "absolutist" for free speech, the new owner does business with governments all around the world, including those that are hostile to his values. It has both excited and alarmed people about this. There will be close attention paid to his stance on the divisive topics of hate speech and misinformation. It is unarguable that the takeover, which occurs at a time of turbulence when the West is experiencing severe economic distress, a war is still raging in Europe, and an ambitious China is assertively charting its own course, will cause disruption. Nothing could be more at stake.